You'll probably know an Iowa alum from how they literally always find a way to slip into conversations that they're an Iowa alum. But you can tell a former Hawkeye in other not-so-subtle ways, too. Look out for these signs when you need a black and gold buddy in your new, unfamiliar adult life.
1. Their business casual has a lot of black and gold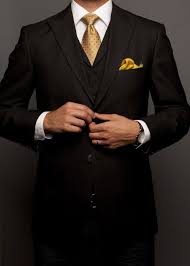 Iowa alumni gave up your standard uniform of black sweatpants, leggings or jeans plus a Hawkeye hoodie when they started their 9 to 5, but that doesn't mean black and gold blood doesn't spill over into their grown-up wardrobe. Who cares if their business' logo is blue and white or, God forbid, the red and yellow of Iowa State? Even when restricted to a pop of gold in their tie or a Hawkeye pin on their business bag, Iowa alumni can't help but rep. We'll use any excuse to bring up the greatest alma mater in the state of Iowa (looking at you, Cyclones).
2. Fall Saturday's without Hawkeye football feel empty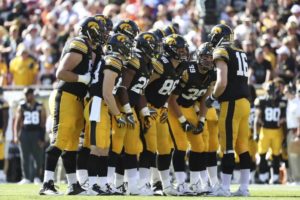 Every spring in Iowa you experience the emptiness between football season and darty season. You feel like you somehow gained an extra 12 hours to your weekend that you would've spent partying down Melrose or stomping through mud in a frat's yard. Imagine this feeling every Saturday year-round and you'll get a taste of the life of a Iowa alumni. Sure, they can watch the games on TV, but nothing compares to actually feeling the thrill of Kinnick around you as you dance with burritos in the air, Hawkeyes tearin' up the field right in front of you and ACDC blaring in your ears.
3. Iowa alumni still troll HireaHawk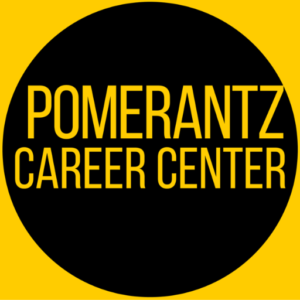 Hawkeyes can use the Pomerantz Career Center's services up to one year after they graduate, and after that can use other Iowa resources to get hired. Why leave campus when Hawks help Hawks? Of course, since Hawkeyes get so much help as undergrads from the career center, you might even find some recent Iowa alumni already looking to hire Hawkeyes themselves.
4. They know the exact mileage back to Iowa City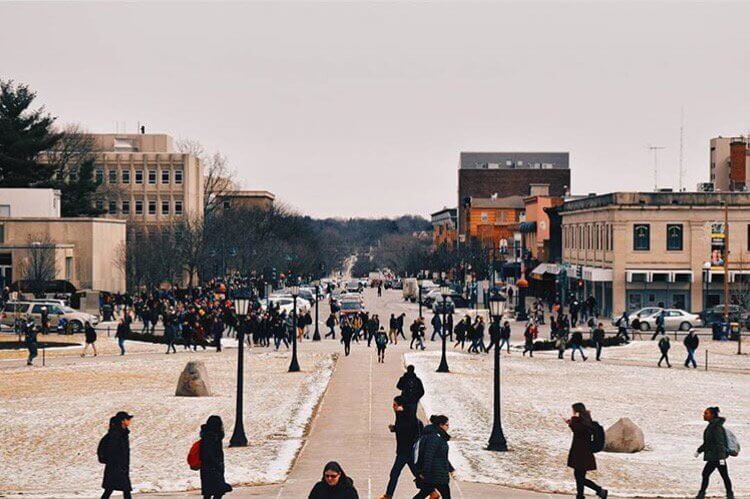 Nostalgia pulls stronger on Hawkeye wings than on alumni of other schools. No Hawkeye seems able to stay away from where they first hatched. Even if an alum calls California or Florida their new home, you can bet they'll know exactly how many miles, hours, minutes and seconds it takes them to get from wherever they are to a booth at Brothers.
5. They claim your new bar scene can never live up to the ped mall
Most Hawkeyes outgrow Summit and Union by junior year. That doesn't mean real adult bars in non-college towns can even hold a neon sign to the sweet debauchery of the Iowa City bar scene. When alumni have a quiet happy hour with coworkers after a long day of adulting, you can bet they're reminiscing about their days rejoicing over getting Facebook invites to 21 pitchers for $25 on their friends' birthdays at Spoco. Even when they take an Uber home that they can actually afford, Iowa alumni miss their days stumbling through the uneven cobblestone of the ped mall.
6. They still check the party school rankings
Even though Iowa has tragically lost its place as number one, alum will still always check if we've returned to our proper title. New schools claim our throne every year, but Hawkeyes don't give up. We rage like Number 1 is the minimum shots required before you put on your makeup. Iowa alumni will always say we'll restore our honor one day.
7. Chipotle is their sad stand-in for queso-dripping Panch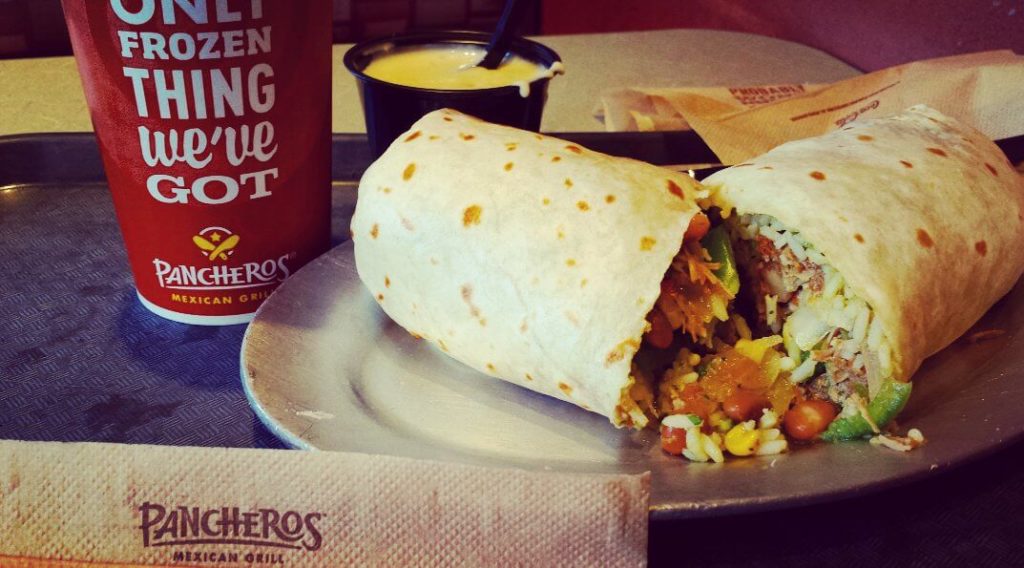 The large population of non-native Iowans that go to the University of Iowa converted from Chipotle to Panch after just one late-night queso order. Your first taste of Panch left you wondering how you ever ate a burrito without a freshly pressed tortilla and 500 calories of queso. Iowa alumni eat Chipotle (because you can't go without burritos no matter where you're from), but always do so with a twinge of sadness and an extreme craving for Panch's local ingredients and sassy employees.
8. They compare every piece of architecture in their new city to the stately Pentacrest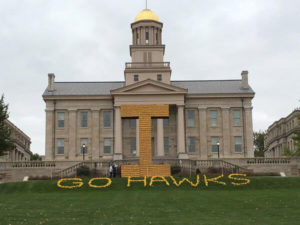 The east coast has red brick and ivy. The big cities have shining steel and chrome. Iowa has a giant letter "I" made out of actual corn every year for Homecoming. Yes, actually. But the real beauty of Iowa's campus comes from the classic white columns and shining gold dome of the Old Capitol building. No other campus or city can compare its Instagram potential to your old pictures of Iowa's campus, even if you took the picture on an iPhone 4.
9. They laugh at the fact that they're on the other side of STAT
You told everyone (including your jobs apps) that you were so involved on campus and listed Students Today Alumni Tomorrow as one of your involvements. This basically meant you paid $20 for a T-shirt and a membership card, and then never thought about it again. But tomorrow has come and now you've earned the title "alum," which might make you laugh uncontrollably. How did anyone let you graduate? And now these college kids want to be you so much they formed an organization in your honor? What?
10. They're still in Iowa City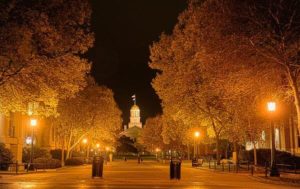 The surest sign that you graduated from Iowa? You're still in Iowa City. Some Hawkeyes just can't seem to fly too far from home, and why would you want to? The best four years of your life and beyond happened and will happen in the great Iowa City on the great University of Iowa campus.