They call New York the city that never sleeps, but Iowa City is the city that never turns down a good time. At all hours of the day, Hawkeyes have something fun and exciting to do, and I don't just mean husking corn. If you've always thought of Iowa as a flyover state, think again. These 24 hours will be filled with some of the best parties, food and sight-seeing you can imagine.
6 A.M. – WALK OF SHAME ALONG THE RIVER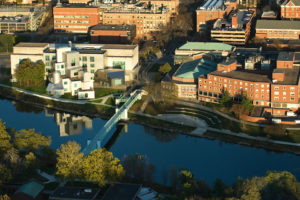 You don't need to call it the walk of shame. The "stride of pride" works just as well. Make your way down the river walk towards home, heels in hand, hair a mess and head held high.
7 A.M. – YOGA AT THE REC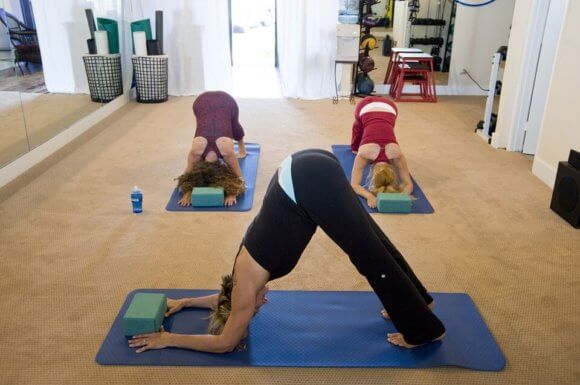 Start the day off right with a relaxing yoga sesh at our three-floor rec center. Deep breathing and stretching should detox you from your night out and prepare you for the morning.
8 A.M. – COFFEE AT JAVA HOUSE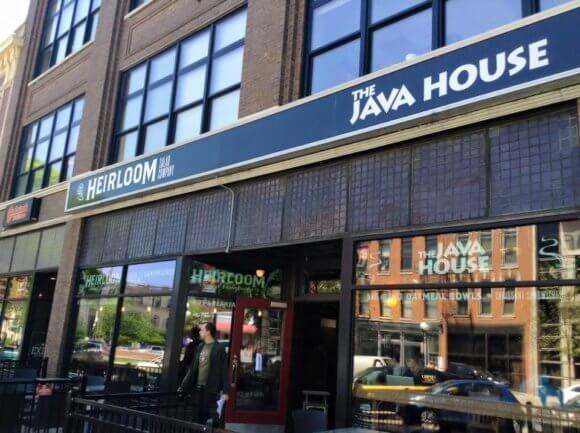 Java House's latte foam art is perfect for avid 'grammers. But depending on your preferences, Iowa City has a coffee shop for every type of person. Hipsters sub Java House for High Ground. Writers frequent Prairie Lights. Some stick to good ol' Sbux. Either way, you need to start an Iowa City day off with some caffeine.
9 A.M. – BREAKFAST AT HAMBURG INN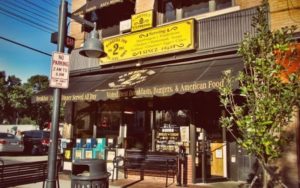 Hamburg Inn is the perfect place to eat if you want to feel like you never want to eat again. The food tastes that good and the portions are that big. "The chocolate chip pancakes are my favorite. I can barely finish one. They're so filling," sophomore Molly Braasch said. If you want to take a walk on the wild side, make sure to add a shake or malt to your order.
10 A.M. – HIT THE BOOKS AT THE LIBRARY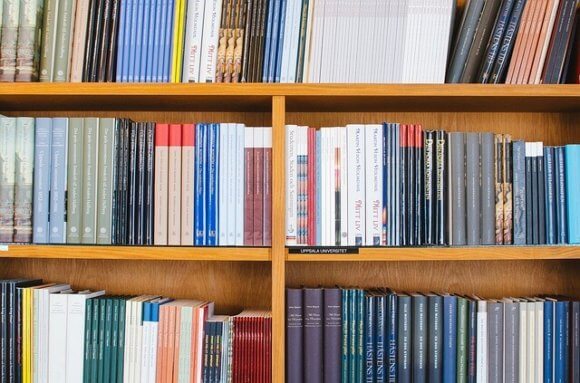 Whether you consider yourself a first-floor social butterfly or a second-floor captive, the library is the classic study destination. Find your favorite comfy armchair or take over a corner table; just get your shit done before you dive into the fun. "Sometimes it's hard to find a spot at the library because it's… booked," junior Jessica Harvey said.
11 A.M. – SPEND (ALMOST) ALL YOUR MONEY AT IOWA BOOK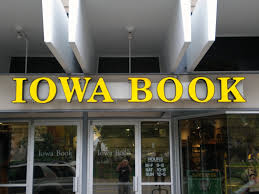 No one blames you for blowing rent money on brand new Hawkeye apparel for the next game, especially if you splurge on a pair of bibs. Budgets fly out the window in the presence of new black and gold.
12 P.M. – LUNCH AT AIRLINER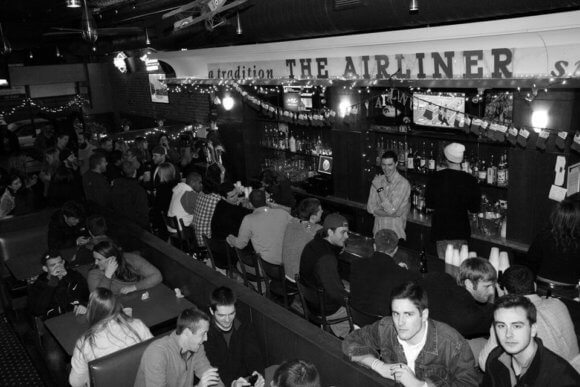 Airliner makes the ballsy claim that their pizza measures up to Chicago-style deep dish. Try it for yourself to find out, but remember: you heard this from a Chicago native. "Hit it up on Sunday and there's 'dolla dolla' slices," Harvey said.
1 P.M. – GO BOUTIQUE SHOPPING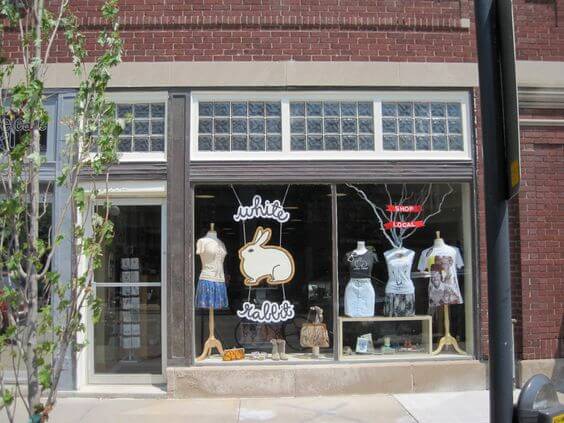 Stop by White Rabbit for new but vintage locally-made clothing, Ragstock for cheap theme apparel and costumes or Silver Spider for novelty gifts. Just make sure to go with a full wallet because you definitely won't be able to turn anything down.
2 P.M. – LOUNGE ON THE PENTACREST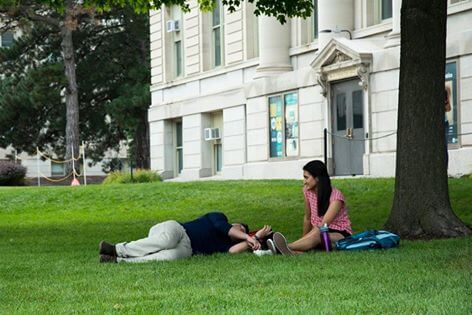 Everything looks better from the top of the Old Capitol Hill watching the sun glinting off of the gold dome of the Old Capitol Building. Lay out on the soft grass and nap between classes and feel on top of the world.
3 P.M. – AFTERNOON SNACK AT YOTOPIA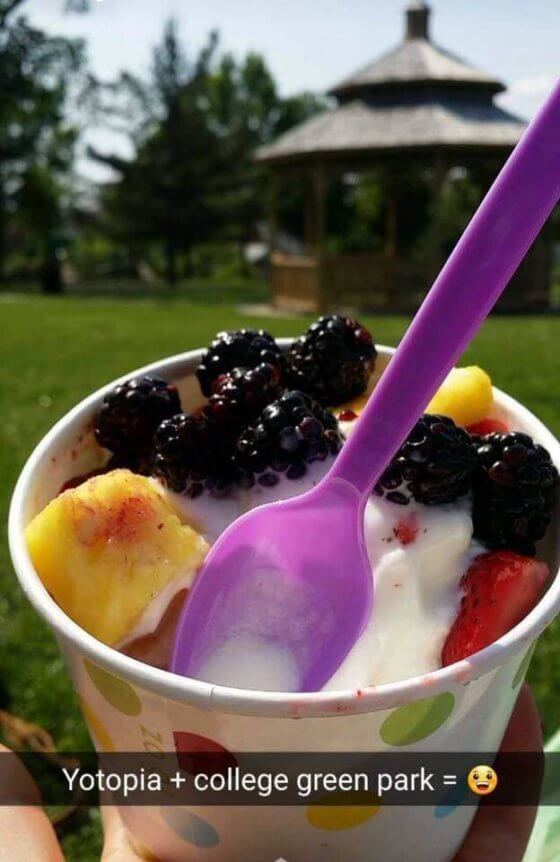 Eat delicious and fresh at this Iowa City yogurt shop. Whatever your toppings-to-yogurt ratio looks like, you'll be satisfied with Yotopia's local ingredients and home-y atmosphere.
4 P.M. – CATCH A SHOW AT ENGLERT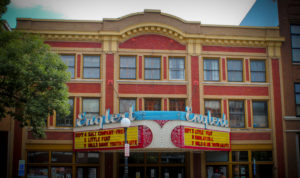 What used to be a vaudeville hall is now the hotspot for artsy downtown entertainment. Catch a play, comedy show or film screening and feel like one of Hollywood's elite.
5 P.M. – CATCH THE SUNSET AT ART BUILDING WEST
ABW's position on the west side of the Iowa River, overlooking Hutchinson Quarry Pond and floor-to-ceiling windows make this the perfect spot for sunset viewing. Even if you don't whip out an easel and brush like the rest of the art students, your own two eyes can appreciate its beauty just as well.
6 P.M. – DINNER AT CACTUS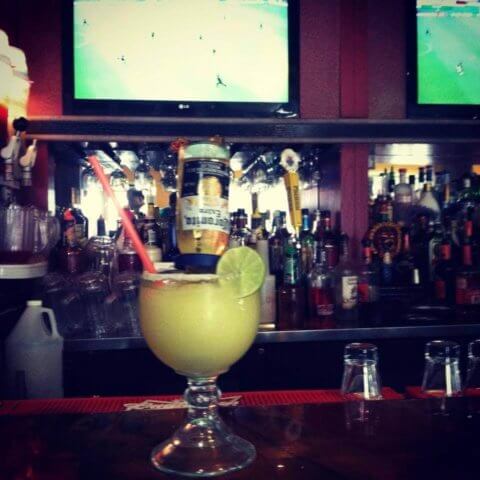 Make all your Snapchat friends jealous with a pic of one of Cactus's Mexican bulldogs: a full Corona bottle tipped into a margarita. Fill up with tacos and way too many chips and salsa to make sure you can last through the rest of the night downtown.
7 P.M. – DESSERT AT MOLLY'S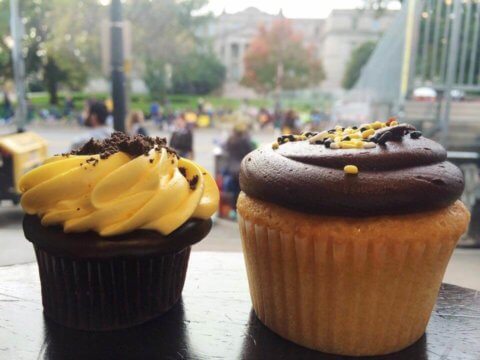 Complement your pregame with a sugar rush to propel you through your night out. "The crème bruele cupcakes have the perfect crunch that you wouldn't expect in a cupcake, and the filling is bomb," sophomore Abby Denque said. Also try the cookie dough-stuffed cupcake. You're welcome.
8 P.M. – MAKE YOUR ROUNDS AT THE PED MALL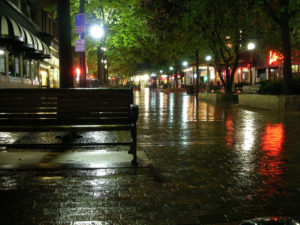 Hit up your favorites first and then play it by ear. Iowa City has a bar for every mood, occasion and crowd, so you'll never long for variety. Plus, the energy of the ped mall never fails to excite and inspire a good night. "The ped mall is lit at night. All of the drunk people are entertaining to watch," sophomore Elizabeth Edwards said.
9 P.M. – KARAOKE AT STUDIO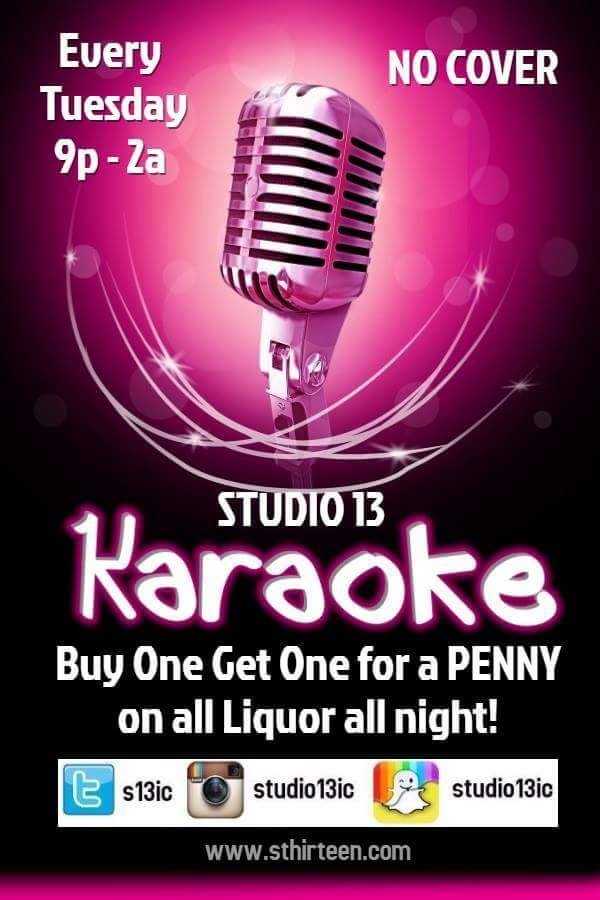 After guzzling some liquid courage, skip the plain ol' bar scene for something out of the box, like a karaoke show at Studio. Belt out your favorite ballad or spit some rhymes if you're feeling crazy. As long as you put your heart into it, you're sure to succeed as a crowd pleaser.
10 P.M. – GET OUT OF THE BARS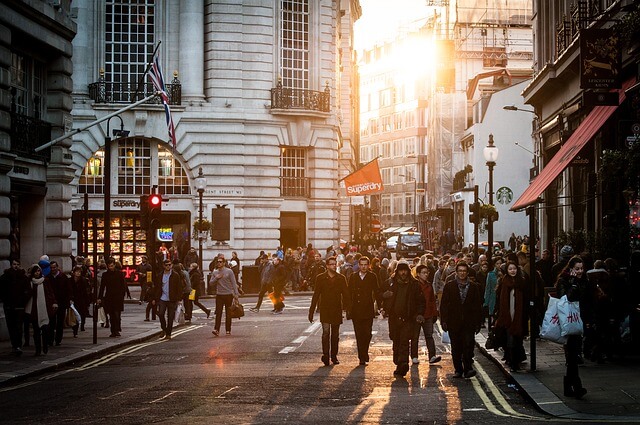 Police officers in Iowa City are nothing short of punctual. As soon as the clock strikes 10 p.m., you'll be swimming in blue. If you're underage, skip the ponytails, Chapstick and Scotch-taped wristbands. "You just have to get rid of whatever drink you're holding, dump out the ice if you're bringing the cup home and get the hell out of there," sophomore Linsian Loadman-Copeland said. You don't need to go home, but you can't stay at the bars.
11 P.M. – HIT UP FRAT CIRCLE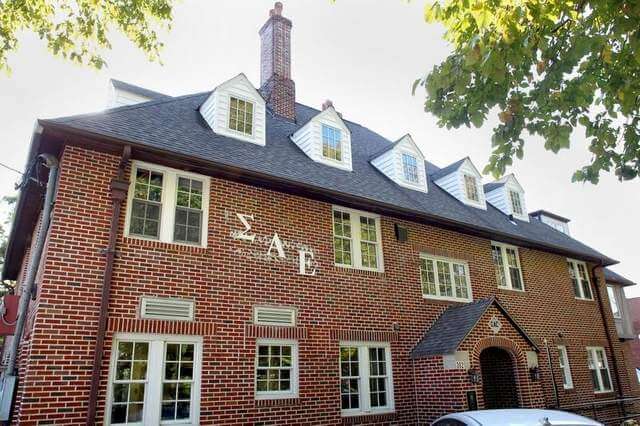 You'll quickly learn which houses have the best alcohol, house setup and music. Oh, and which have the cleanest bathrooms or severe lack of toilet paper. When you eventually outgrow the frats, you'll frequent house parties instead.
12 A.M. – GRILLED CHEESE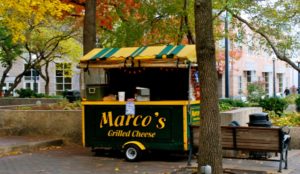 Located conveniently within the ped mall, the grilled cheese stand offers warm, gooey, cheesy delights at all hours of the night. Split a cheese creation with a friend to #treatyoself after a long night of dancing. "One time my friend bought me a grilled cheese and handed it to me through the gates of the beer garden at Brother's," Harvey said. "Let me tell you, it was worth it."
1 A.M. – PIZZA AT MESA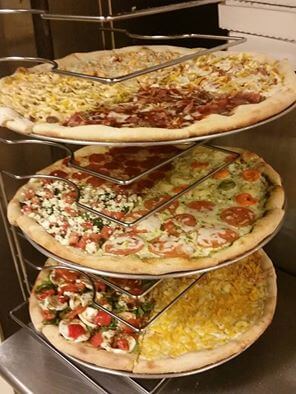 Don't worry, the grilled cheese stand was just an appetizer for the true Iowa City delicacy: Mesa's gourmet pizza-by-the-slice. Try the fan favorite mac and cheese pizza, live on the lighter side with margherita or go meaty with the sausage pepperoni.
2 A.M. – GET A BURRITO AT PANCHEROS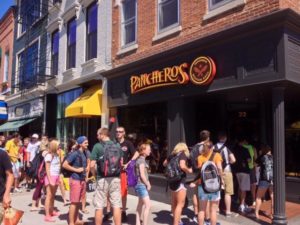 Still hungry? Stroll a couple yards down the block to Panch to soak up the liquor with a burrito wrapped in a freshly made tortilla and soaked in queso. (Have you noticed Iowa City has a thing for cheese?)
3 A.M. – COUNT THE STARS FROM COLLEGE GREEN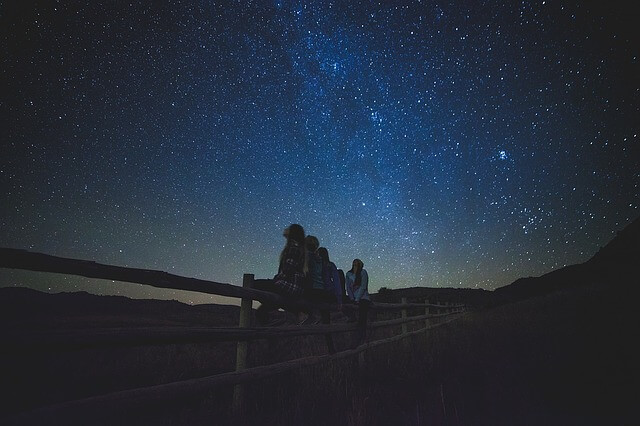 All of the Chicago suburbs kids in Iowa City marvel at the number of stars you can see when you escape city smog. Lay back on College Green and take in the #views.
4 A.M. – FIND A WALKING BUDDY OR CALL NITE RIDE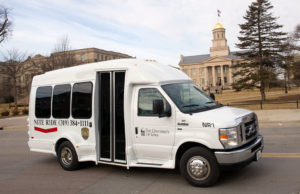 Stay safe and use the resources Iowa City offers: Hawks helping Hawks and Nite Ride. Download the Nite Ride app to your phone for even easier access this year.
5 A.M. – WATCH THE SUNRISE ON THE IMU BRIDGE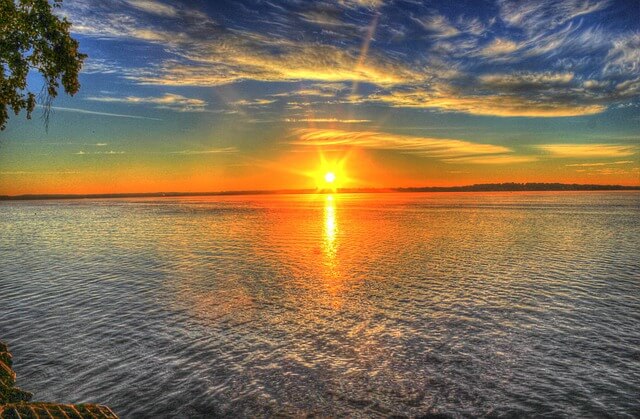 Ah, your 24-hour adventure has come to a close. The green bridge behind the IMU sounds much quieter than the traffic-laden ones by EPB and the rec. Enjoy the silence (minus the quacking ducks) as you watch the sun sparkle on the Iowa River.