College students recognize the leathery scent and black bottom of an empty wallet more readily than the smell of a fresh, green dollar bill. This means some college students may also be unfamiliar with the scents and sights of fresh, hot food being prepared for them by someone other than the dining hall staff or Chef Mike, aka your microwave. These eateries in Iowa City make it possible for University of Iowa students to get a good meal downtown and still pay rent.
1. Airliner
Vibe: Family Friendly 'Til Five, Party in the p.m.
Under 21 Allowed? Until 10 p.m.
Rating: 5/5
"Their dollar slices are enormous. They're filling. It's good pizza overall, ask anybody. They'll give you ranch on the side, and it's not weird."–Rachel Canby, Class of 2018
2. Z'Mariks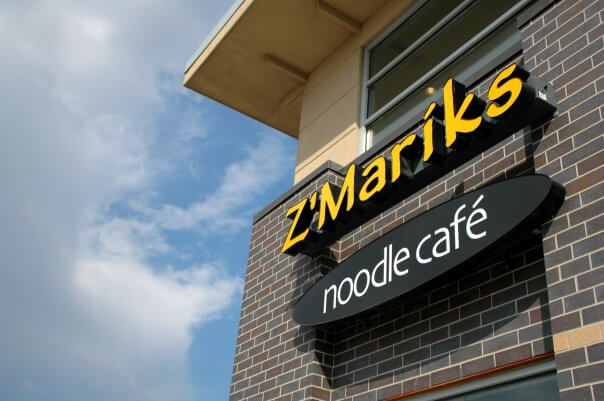 Vibe: Grown-up Noodles
Under 21 allowed? Always
Rating: 5/5
"You can customize to make your bowl pretty cheap. There are more options than Noodles and Company. Their sauce is better too."–Brie Lemon, Class of 2018
3. Brothers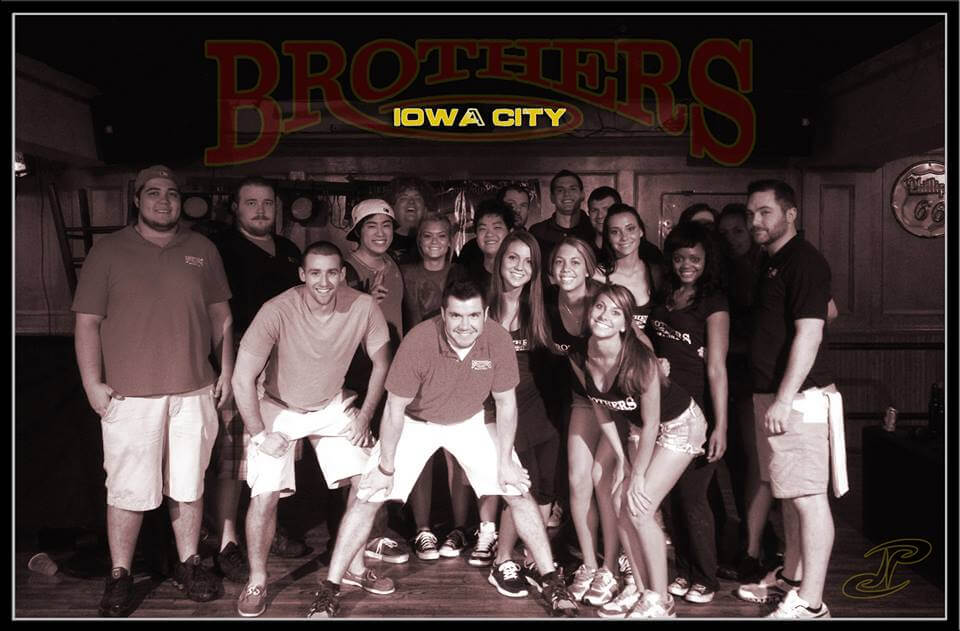 Vibe: Brightest Flower in the (Beer) Garden
Under 21 Allowed? Until 10 p.m.
Rating: 4/5
"The chicken strips were good, and they come with great, crispy French fries. I am a bit of a chicken strip connoisseur, and I've tried all of the chicken strips at all of the bars. Brothers had the best ones. The bar has a very open layout, and it has an outdoor area, which is especially nice for when it gets crowded."–Jared Turel, Class of 2020
4. Nodo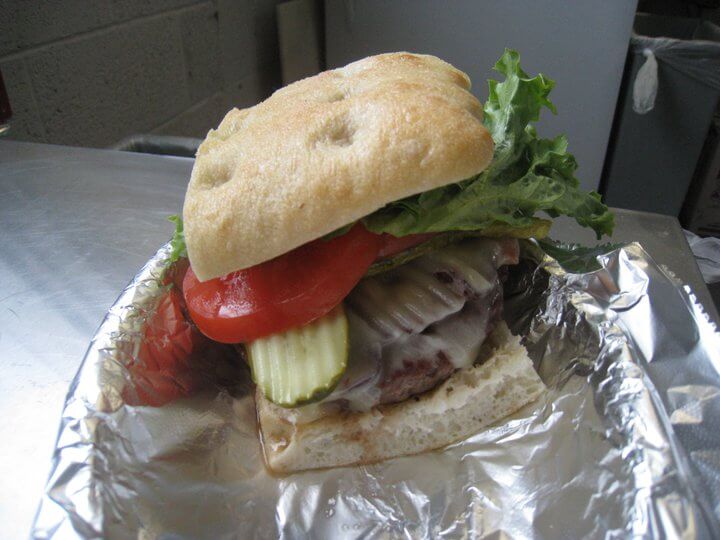 Vibe: Fresh to Death
Under 21 allowed? Always
Rating: 4/5
"They give really big portions. For healthy, good quality food, it's a very good price. My only qualm is that the food takes a while to come out."–Jess Westendorf, Class of 2019
5. Formosa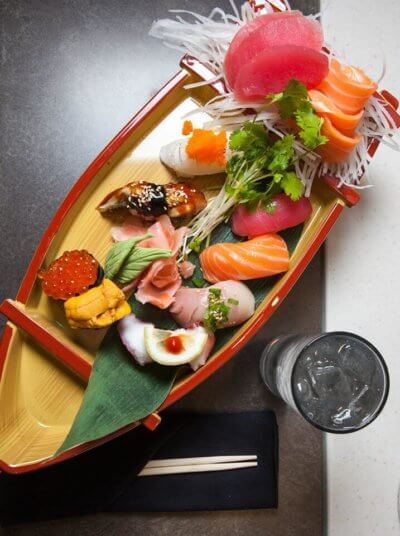 Vibe: The Fish Out of Water in Iowa City
Under 21 allowed? Always (but alcohol is available)
Rating: 4/5
"Go on Tuesdays or Thursdays when they have half price entrees. It's not McDonald's cheap, but it's a good price for good food. You can dress up and make a night of it or go in sweatpants. The service can be slow sometimes though"–Linsian Loadman-Copeland, Class of 2019
6. Spoco
Vibe: Tailgaters Heaven
Under 21 allowed? Until 10 p.m.
Rating: 4/5
"I like the chicken strips. The fries were thick-cut, soft fries. I can't really judge the service because I went on a game day, but it was the perfect football-watching food."–Abby Rouse, Class of 2019
7. Hamburg Inn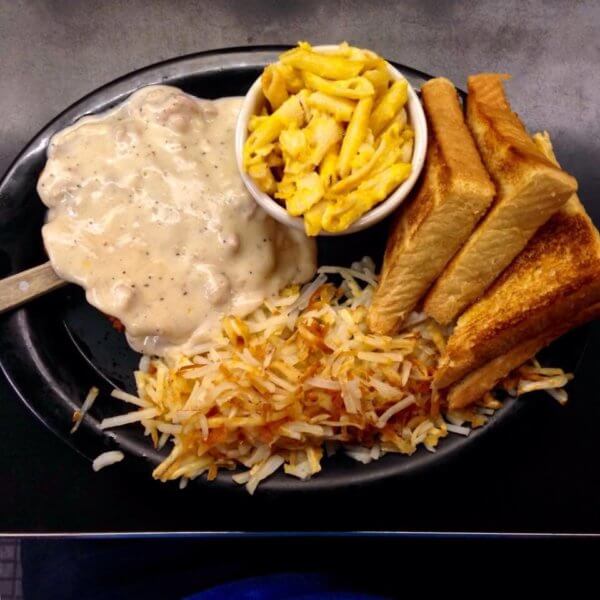 Vibe: Legen– Wait for it– Dary
Under 21 allowed? Always
Rating: 5/5
"I like that they're known for their breakfast food. It's a landmark in Iowa City. Politicians, Ashton Kutcher, all the important people visit there. It's something you have to try once."–Margaret Mitchell, Class of 2018
8. Bluebird Diner
Vibe: Quaint, but Not Quiet
Under 21 allowed? Always
Rating: 4/5
"It's a great family diner. I take my parents every time they come visit. It's not just some college dive; it's like a real restaurant. They have good hangover food. It can get crowded, though."-–Katherine Rouff, Class of 2019
9. High Ground
Vibe: Hipster Hideaway
Under 21 allowed? Always (but alcohol is available)
Rating: 5/5
"You can get a really nice coffee and a really nice-sized sandwich with chips and everything for like $11. There are some really good healthy options, like the pineapple smoothie. We didn't wait more than five minutes for our food."–Gabrielle Peruzzi, Class of 2019
10. Oasis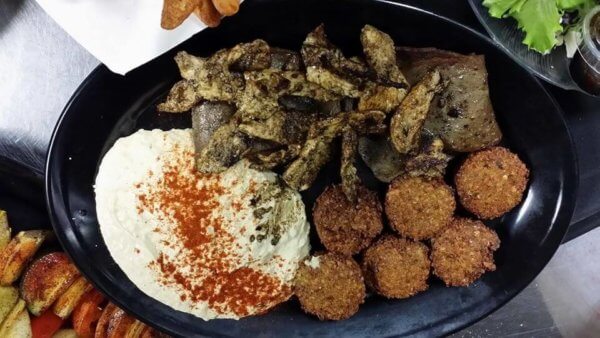 Vibe: Mediterranean in the Midwest
Under 21 allowed? Always
Rating: 5/5
"The gyros and couscous are really good. It's right by my apartment, and it won't break the bank, so I go all the time. You can get four sides and a pita for less than $10."–Ally Anderson, Class of 2019