The University of Florida has an illustrious athletics program. Having 36 national championship teams and finishing in the top ten in the last 33 national all-sports standings, the Swamp comes outfitted with a stupid-accomplished legacy of sports. Unfortunately, this athletic affluence often overshadows the university's other incredible achievements.
Check out this list of 10 things UF can brag about that you can't find on ESPN.
1. PuBLiC ivy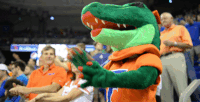 Little-known fact: people generally attend a university with intentions of actually learning. Academics have an incredibly important place in college. As far as education goes, the University of Florida dominates the state by a large margin. Fields like Applied Psychology, Hospitality, Medicine, Dentistry, Entomology, Zoology and Agriculture (just to name a few) have a world renown status and provide the fuel behind the university's upward quest toward prestige. Sorry Noles, come and talk to me when your university ranks No. 8 among public universities by U.S. News & World Report.
2. Esteemed Faculty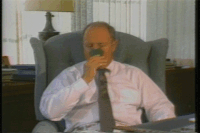 You can't have a top ten public university without top ten public university faculty. The instructors that call Gainesville home not only share their knowledge but also their passion with students. "I think something that really showcases the dedication the faculty has for their areas of expertise is the fact that two faculty members won the Pulitzer Prize," UF freshman Kyla Gladstone said. On top of the Pulitzer Prize winners, John Kaplan and Jack E. Davis, the University houses a plethora of faculty with published research and accolades such as Dr. Jalie Tucker, who received the Betty Ford award, or Dr. Peihua Qiu, whose work was selected for 60th Anniversary Edition of the Journal Technometrics. This passion provides an explanation as to why students struggle through immense workloads that seem to have no payoff except for weakening their immune systems.
3. Research Funding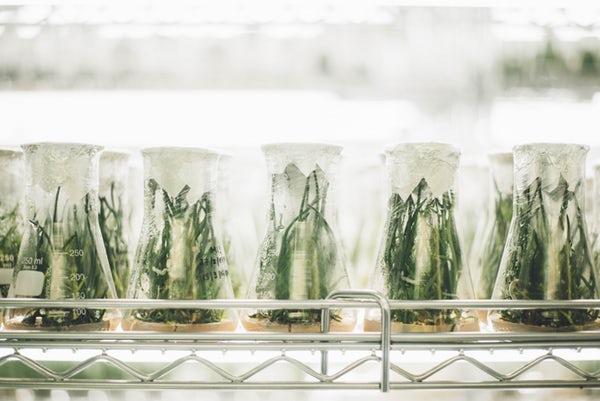 Everybody loves to get noticed, right? Well, getting recognized for academic prowess can be helpful in generating opportunities outside of the mere recognition. Luckily for the Gators, research makes up a substantial part of the university's functioning. Research at UF has paved the way for innovation as commonly held as Gatorade, as well as lesser known frontiers such as battling brain cancer and exterminating termites. "The University of Florida smashe[d] research awards record with $837.6 million in fiscal year 2018," according to UFNews.com. At the University of Florida, because the campus promotes abundant research, valuable opportunities to participate are often seized by the youngest around, freshmen and sophomores.
4. Most Starbucks on Campus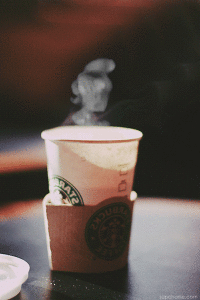 More important than any academic accomplishment, the University gets bragging rights from the high volume of Starbucks on campus. The school hammers home this fact early to young Gators. "At preview, the most memorable thing I was told was that we have the most on-campus Starbucks of any school!" UF freshman Diana Brunner said. The store represents everything from studying to socializing and seeing the green and white siren proves as irresistible to the college student as it was to Odysseus before them. Now, students don't even have to seek out their iced coffee; it will find them. On the UF campus, a roaming seventh Starbucks location exists called the #Starbucksbike, making the University of Florida home to the most Starbucks as well as the most innovative methods of coffee distribution.
5. Southwest Rec Gym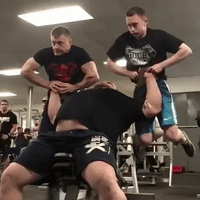 The University of Florida views working out and gettin' swole not as a sport but a lifestyle. It would be sacrilegious to live in Gainesville and abstain from the gains. "UF  is home to a two–story fitness facility wherein more than two-million students have used it since it opened in the Fall of 1994. I love working at SWRC because I get to meet new people every day and work in an environment that promotes healthy living which is really important in college " UF freshmen and employee for Southwest Rec Center Sam Roghaar said. The SWRC exists as a staple for students, providing classes ranging from meditative Vinyasa Yoga to high intensity cycle classes. SWRC boasts a 1/9-mile indoor track, a large indoor basketball court, along with a 14,000 sq. foot strength and conditioning room, a practical heaven for gym rats.
6. Employment Security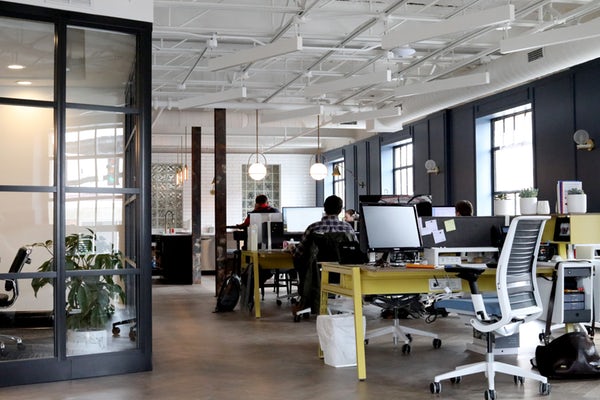 College can get so existential sometimes. These feelings often stem from the absence of job security when it comes to post-graduation employment. While, truly, life offers no guarantees, the University of Florida has a very promising track record. 70% of UF undergraduates find employment in Florida after attending UF. The university helps students in this area by allowing access to events like Career Showcase, where employers come and select UF students for jobs and internships, and organizations like the Career Connections Center, where professional skills development and resume crafting services are offered. These options on top of the high-quality education offered at UF are powerful tools in the arsenal of undergraduate Gators in an increasingly competitive job market.
7. Top Tier Partying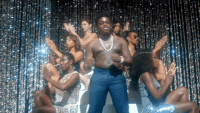 Okay Noles, maybe you guys take this one. Still, the University of Florida certainly knows its way around a good time. Most students probably wouldn't sacrifice their GPA to rage at the club four or five nights a week, but this makes Friday nights at Bricks all the more lit. "UF is Kodak Black's top choice for college. UCLA and Georgia Tech are the others he's considering, which shows who really turning up and wildin out," UF freshman Dallas Young said. Young isn't off base either. At the UF vs FSU game, Black showed up  sporting a Gators jersey.
8. Open Stadium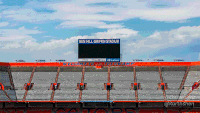 Many universities recognize their football stadiums as embodiments of school spirit and serve as one of the hubs of campus life during football season. For this reason, they tend to keep their stadiums locked and secured. However, at  UF, students can always come to study or work out in the stadium. The famed workout, simply called a "stadium," consists of running up and down the stairs. "Being allowed to get into Ben Hill Griffin Stadium is nice for studying, and running stadiums are really beneficial. Once you get to that third stadium though…" Brunner said, allowing her widening eyes to describe the pain of a classic Gator workout. Her expression fits with the response of most students who think about working out in The Swamp. The massive stadium ripples with the energy of past, present and future students; busting out cardio amid all the hype can be overwhelming, but the payoff makes the struggle worthwhile.
9. The Agency

You might not have heard of The Agency, and if so, you're missing out. While perhaps more niche, the gators who know about The Agency, a team of UF students tasked with researching and developing advertising campaigns for major brands  like McDonalds and Best Buy, understand having the organization on campus demonstrates the prestige of the school. "One of the most important achievements UF has made is formulating and operating a full-service advertising agency to allow its students to gain real experience with real clients," said Gladstone, who wants to pursue a career in copywriting. The Agency provides involved students with many great outlets and opportunities to make an impact and start their professional life while on campus.
10. Won't Break the Bank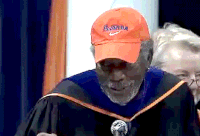 The University of Florida has much to offer outside the realm of sports, yet the most essential accomplishment has been the lowering  of costs. You can't find a more expensive product on the market these days than a college education, and even at UF the full price of a year of school can be up to $43,000 with all expenses included. The University of Florida tries its best to help its students out of the early roadblock of student loans, offering Bright Futures for Florida Residents, a plethora of merit scholarships coming from colleges from the Warrington College of Business to the College of Liberal Arts and Sciences, and SFA Awarded Scholarships or other needs-based funding options. While more work must be done to provide accessible education, the university has made some great strides. Around 56% of UF students graduate with no student loan debt. The percentage shows hope while sporting lots of room for improvement; however, the gap continues to close and the University of Florida continues to lend its support toward that end.