Curious as to who takes on the challenge of organizing Winter Carnival, or the voices behind the DU Clarion? DU is an environment in which students can push themselves out of their comfort zones, chase their dreams and take on leadership roles (even as early as freshman year).
Here are 10 Influential Students on DU's Campus.
1. Grace Carson, Executive Editor of the Clarion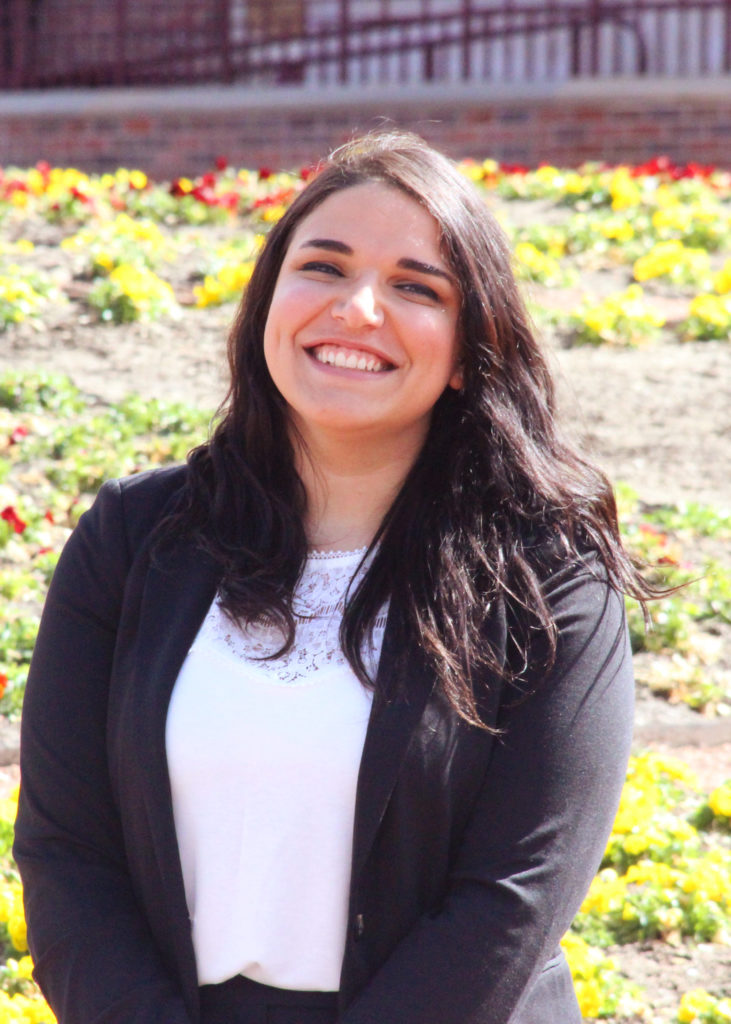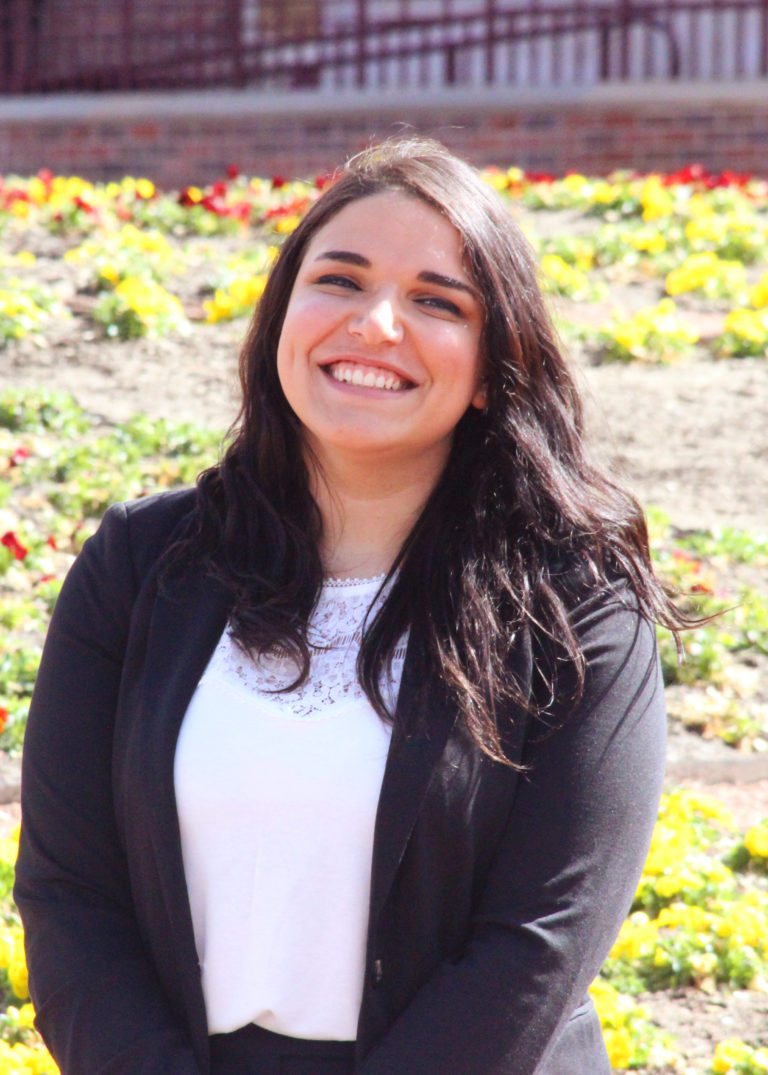 As an executive editor of DU's Clarion, Grace Carson dedicates much of her time to bringing life to the voices of her peers. "As well as being the Executive Editor of the Clarion, I work three other jobs on campus, am on the executive board for Native Student Alliance, am a CE Fellow for CCESL doing research on access to education and education equality, do research with a professor in the sociology department on racial perception and identity and am in the process of applying to law school," senior Grace Carson said.
What drives all of these activities? "I'm passionate about social justice, particularly racial justice, and telling stories that inspire others to create change in their communities." As for the Clarion, Grace was initially drawn to it being a newspaper for the students, created by students. "The Clarion is completely ran by students—we have student writers, photographers, editors, business managers, etc. That means we tell stories that faculty and staff at DU can't tell—we tell the stories of students."
2. Mollie Pohlad, DU Panhellenic President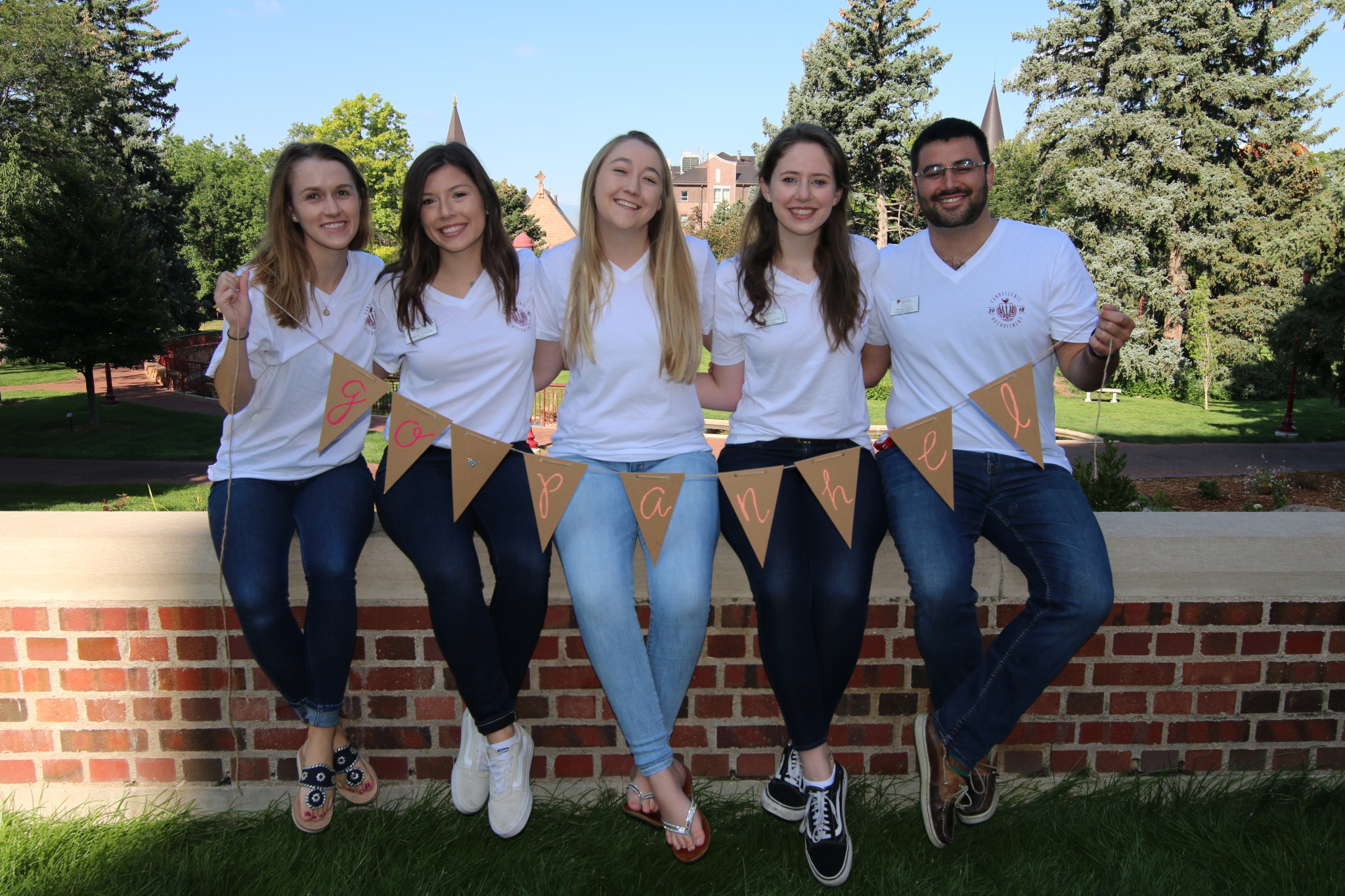 Mollie Pohlad has been involved with DU Panhellenic Association since her freshman year. In her first year, Pholad was looking for a way to get involved in the Panhellenic community outside of her individual chapter. She applied for Panhellenic board and became the Director of Member Development and Leadership. Now a senior, Mollie is the President of the DU Panhellenic board which consists of seven chapters on campus. "The DU Panhellenic Association serves to develop and maintain women's sorority life on our campus. We also work to promote academic, philanthropic and social excellence within our community," Polhad said. "PHA also works with IFC and MCG to unite and develop the Fraternity and Sorority life community. PHA also partners with other organization on campus to provide beneficial programming for students and members of our community."
Her experience during her freshman year encouraged her to continue seeking leadership positions. "These experiences encouraged me to continue with a leadership role on Panhellenic as President," Polhad said. Through her experiences, she's been able to expand her perspective on the University and for that she is eternally grateful.
3. Kate Karayannis and Kira Pratt, Co-Presidents of DU Programming Board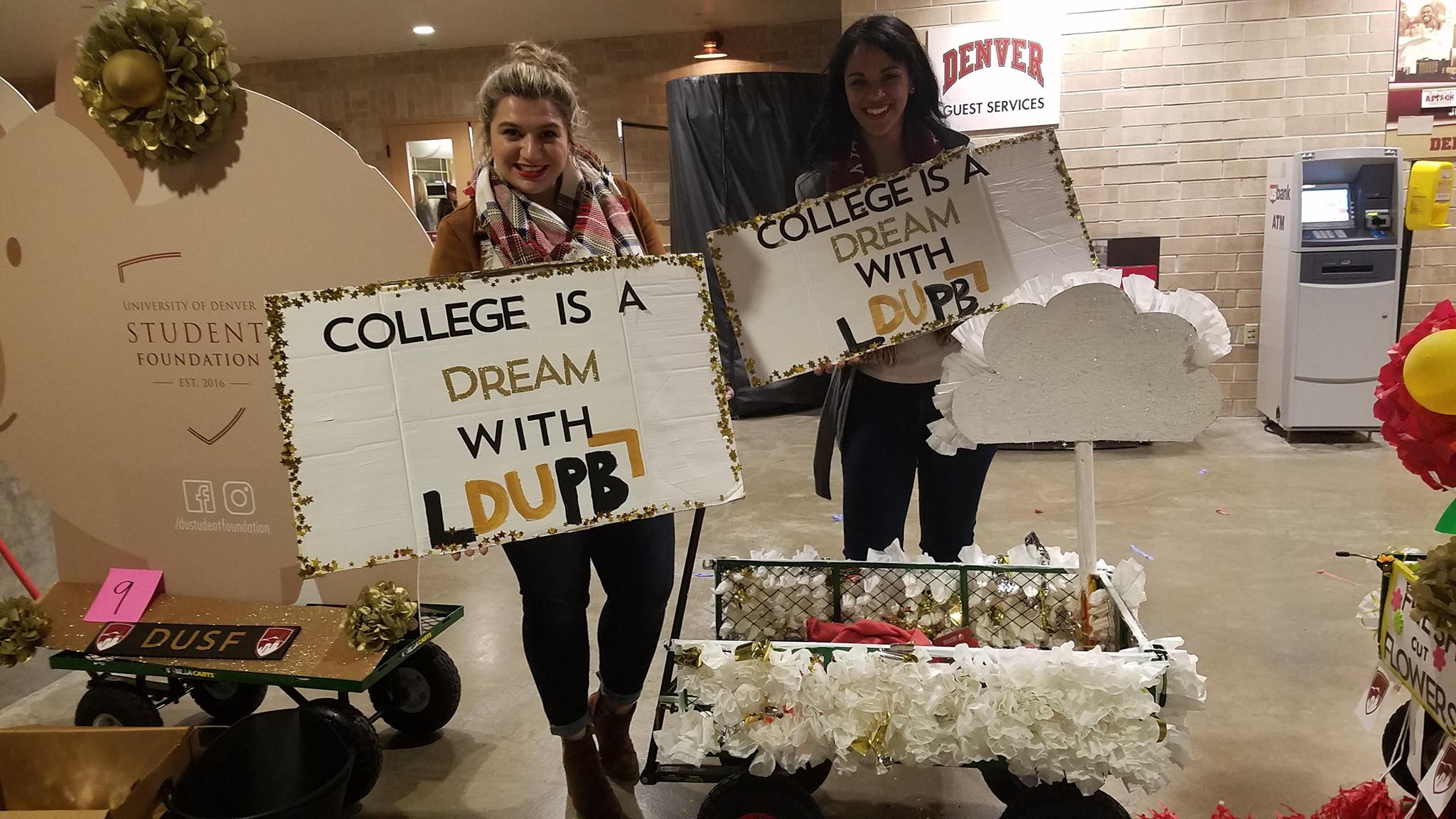 As the Co-Presidents of DUPB, Kate Karayannis and Kira Pratt plan some of the most popular events on campus such as Winter Carnival and MusicFest. "Kate and I both joined DUPB in our sophmore year, I think with a common interest in being more deeply involved with the campus community," Pratt said. They were drawn to the opportunity to host events for their friends and peers along with the opportunity to grow personally, socially and professionally in being on the board for a large campus organization.
Now seniors, Karayannis and Pratt have continued their time with DUPB as they enjoy being an active aspect of campus life. "We feel that DUPB plays a fairly central role on campus and in the student community. Our events are created for all of the undergraduate population—and we really do try to have something for everyone," Pratt said. "We think DUPB is one of those organizations that can bring different people across the University together." Karayannis and Pratt bring spunky, bubbly attitudes to campus, that invite people from all walks of life to join their organization.
4. Tanya Tanyarattinan, President of the International Student Organization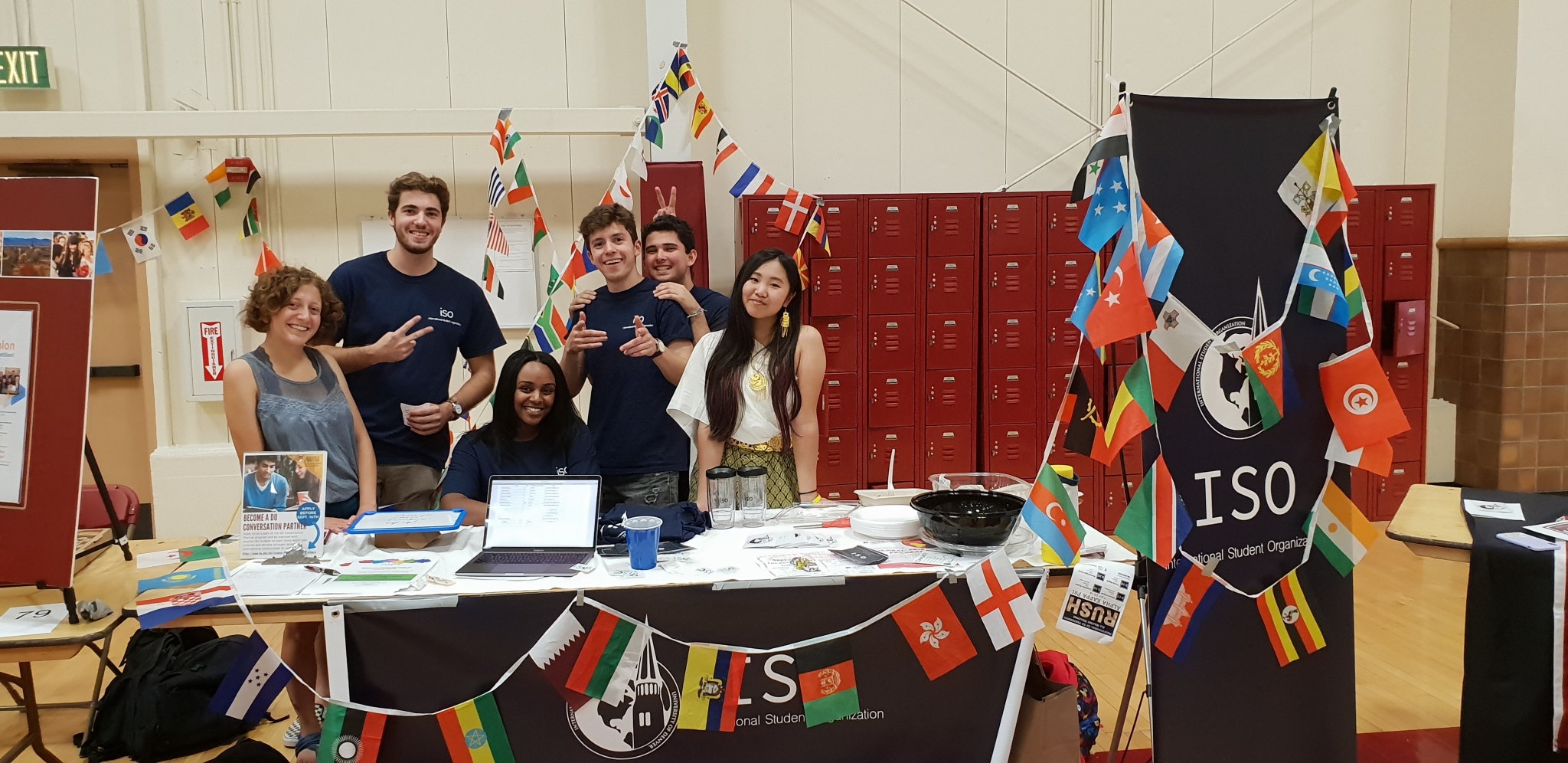 As an international student from Thailand, Tanya Tanyarattinan joined the International Student Organization as a way to get connected to other international and domestic students. "We provide a community for international students but in addition to that we try to bridge the gap between international and domestic students. To do that we have multiple events throughout the year…our big annual event is CultureFest," Tanyarattinan said. She got involved early in her college career when she received a leadership role her freshman year. "Right after I got here I went to one of ISO's events and I learned they were hosting an election for a new Vice President. I ran for it and got the position," Tanyarattinan said.
Now as a sophomore and the President of ISO, Tanya hopes to continue bringing students and cultures together. "This organization helped me feel like I had a community to go to. Like there are other people that are going through the same thing and I can always rely on them," Tanyarattinana said. "One of my goals is to gather people around and to educate people in a way. There is so much to learn about the world." Tanyarattinana will seize her opportunity to do that at DU since they bring together people from all over the world.
5. Bryce Armijo, President of Undergraduate Student Government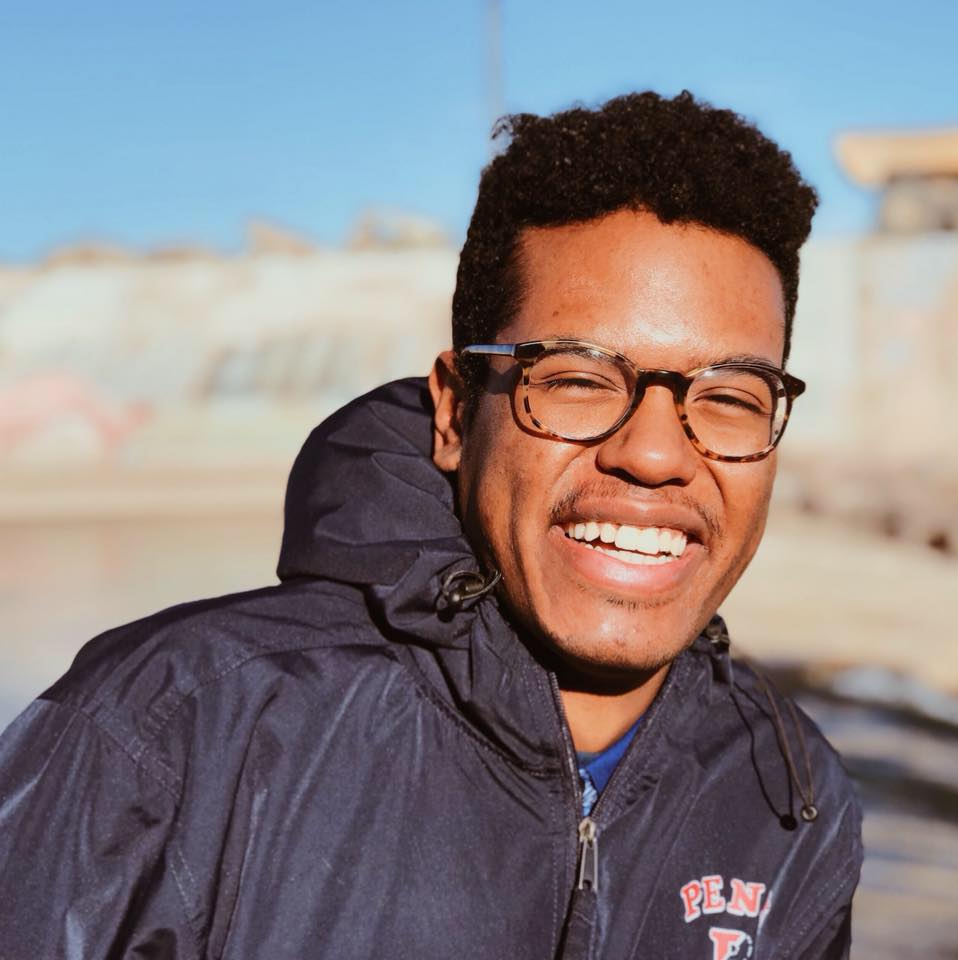 Bryce Armijo first got involved with DU Undergraduate Student Government during his sophomore year, but he didn't consider running for president until his friends encouraged him. "In all honesty, I was really inspired by my friends and those who are closest to me who encouraged me to get involved with USG and to run for president," Armijo said. "Although I was involved with USG during my sophomore year, it was the love from my friends and their support that gave me the opportunity to serve as president."
Now a senior and the president of DU's USG, Armijo hopes that his administration can help bring DU together. "In conversations on both the executive and legislative sides, I think our goal for our administration will be to help unite the campus across club affiliations, class standings, general interests, etc," Armijo said. He has enjoyed getting to engage with students who have different interests and USG's role in connecting students. "I think DU students are a special breed of people, and everyone's excitement about the University and what can be done to improve really help me when the workload feels like a lot," he said. Armijo has thrived as an active voice on campus and in interactions with new students.
6. Mika Smith, Co-President of DU Service & Change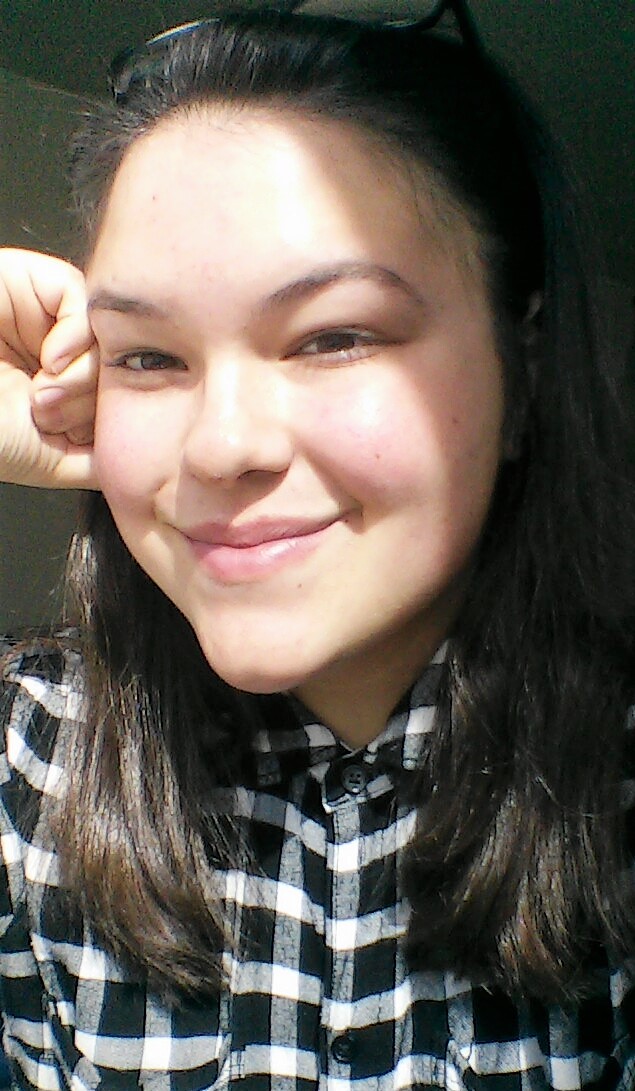 Mika Smith was inspired by her experience living in her hometown to join DU Service & Change. "Growing up in a small town in North Eastern Pennsylvania, I learned that community members giving to other community members was very impactful because, at times, receiving help was the only way some families could have food and shelter," Smith said. Smith has been involved with DUSC since joining at the Pioneer Carnival her first week on campus. Now a junior and the Co-President of DUSC, Smith is excited to continue her work both on campus and in the greater Denver area. " DUSC's role on campus is to facilitate intentional service both on and off campus. We co-program with multiple other orgs on campus to make this happen such at the Latino Student Alliance, Fraternity and Sorority Life, and DU Drama Ensemble," Smith said. "We promote students finding ways to give back to the community whether that be volunteering once a week or once a year because we believe it is a key part in actually belonging in a community instead of simply existing in one."
Smith has found that being a part of a volunteer based organization has enhanced her college experience tenfold. "Volunteering with DUSC has allowed me to confront the privilege that I have a student going to DU because I, through DUSC, have engaged with many diverse perspectives that I had not encountered or sought out before," Smith said. DUSC has allowed her to get in touch with the greater community around DU's campus.
7. Johnny Youngs, President of the University of Denver Alpine Club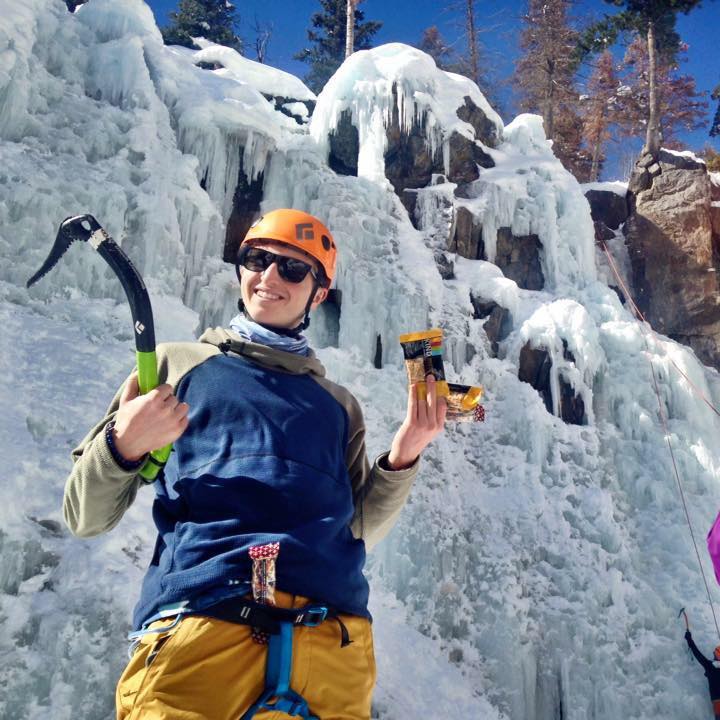 As the President of the University of Denver's Alpine Club, Johnny Youngs works to organize events that help fellow Pioneers experience the great outdoors. "We also work to foster a community for all levels from a 'total sender' to someone that has never really slept in a sleeping bag before to come together, learn from one another and enjoy the incredible Earth we have to call home," Youngs said.
The Alpine Club helped him realize he found his place on DU's campus. "I did not enjoy my freshman fall very much, and I actually applied for a transfer back home to the University of Michigan," Youngs said. "It was throughout this process that I came to realize that, while I was not excited about everything here, I had found a place to call home with lifelong friends and incredible memories to boot. As the saying goes, 'To the Mountains, to the friends, to the good times, DUAC DUAC DUAC.'" Now as the President of the club, Youngs is excited to organize events that give other Pioneers the same experience. He felt inspired to help others have the same experiences and feelings he had on his first Alpine Club trip. His goal is to lead an efficient and effective administration so he can get people outside together.
8. Laura Anderson, President of Cru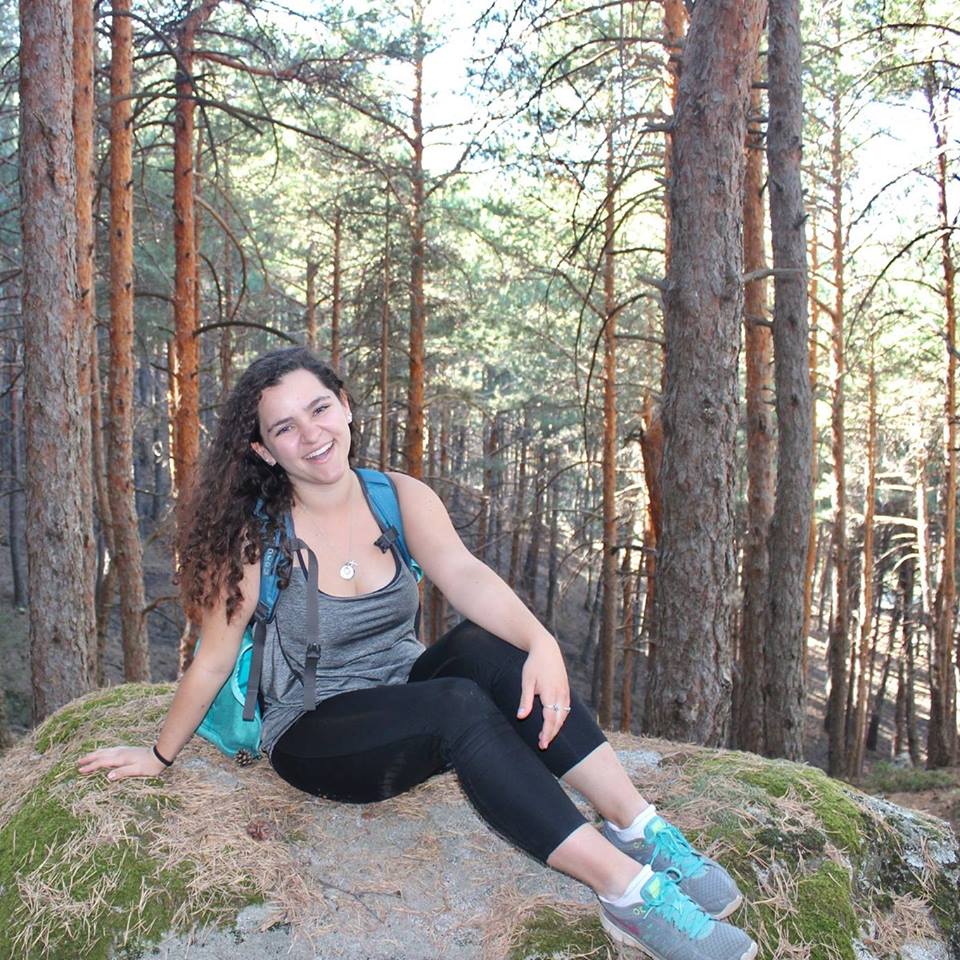 As the President of Cru, a Christian ministry on campus, Laura Anderson wants to contribute to the organization which she found to be 'her rock' during her first years of college. "I knew from the beginning that I wanted to be there for my fellow college students in the same way," Anderson said. "I have had the privilege of serving on leadership with them starting the spring quarter of my freshman year and as a senior now I feel like a proud mama in getting to say that the leadership team has only grown stronger in their faith every year."
Anderson found Cru to be a wonderful community during her transition into college and found a continued place in being a leader and helping the organizational aspect. Anderson, along with the other members of DU's Cru chapter, aim to give other students (Christian and non-Christian alike) a place to belong, to feel truly seen and loved as they are, and to feel safe to ask questions about God. She also sought out Cru when looking for an experience to grow outside of a lecture hall. "I think that your undergraduate career is more than just earning a degree and picking a career, it's about discovering who you are and how you fit in the world," Anderson said. And this organization has helped her do just that.
9. Taryn Allen, Editor in Chief of DU Clarion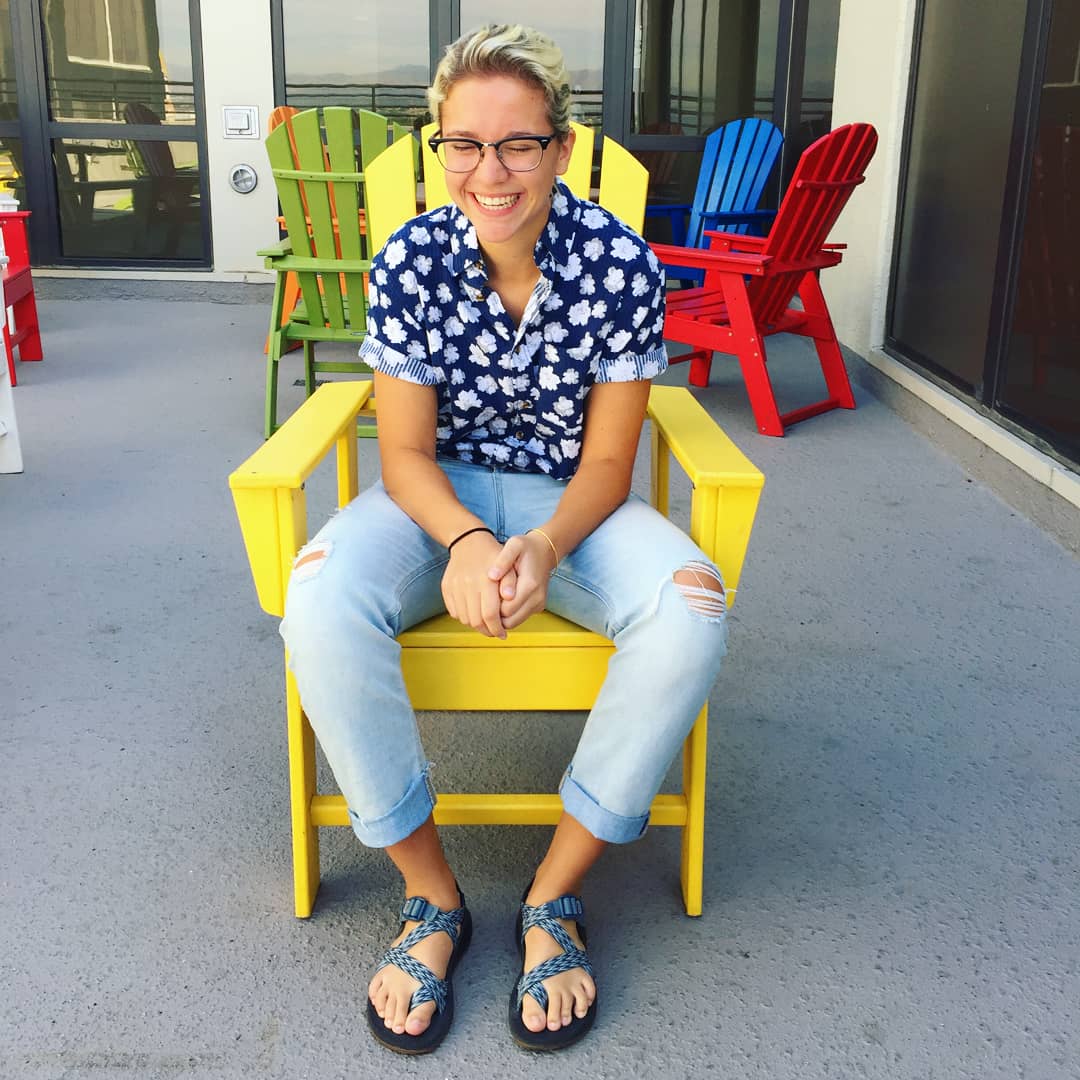 As the editor in chief of DU's Clarion, Taryn Allen is dedicated to giving fellow Pioneers a platform to practice their writing and keep the community informed. The Clarion has been a staple of DU's campus and history since 1899 documenting both campus happenings and news at the national level. Speaking on the Clarion's role on campus, Allen said, "The Clarion strives to provide objective and informed stories—plus other forms of media like podcasts and photographs—to the DU community and beyond, allowing everyone's voice to be heard." Allen remembers entering college and knowing almost nothing of journalism but knowing she had a passion for writing.
She joined the Clarion freshman year as a staff writer and photographer. "Drawn to the craft, the satisfaction of publication and the sense of community, I wrote nearly every week and was able to work my way up the ladder through the years," Allen said. "It had given me a meaningful place in DU's community and history, and I feel as if I have the power to make a difference every day. On the other hand, I have met some of my best friends, and even my girlfriend, through the Clarion," Allen said. Now a senior and the editor in chief, Taryn can't imagine her college experience without the practical experience she gained in working on the newspaper and the friendships that came with it.
10. Anna Carr, Vice President of External Relations of the DU Math Club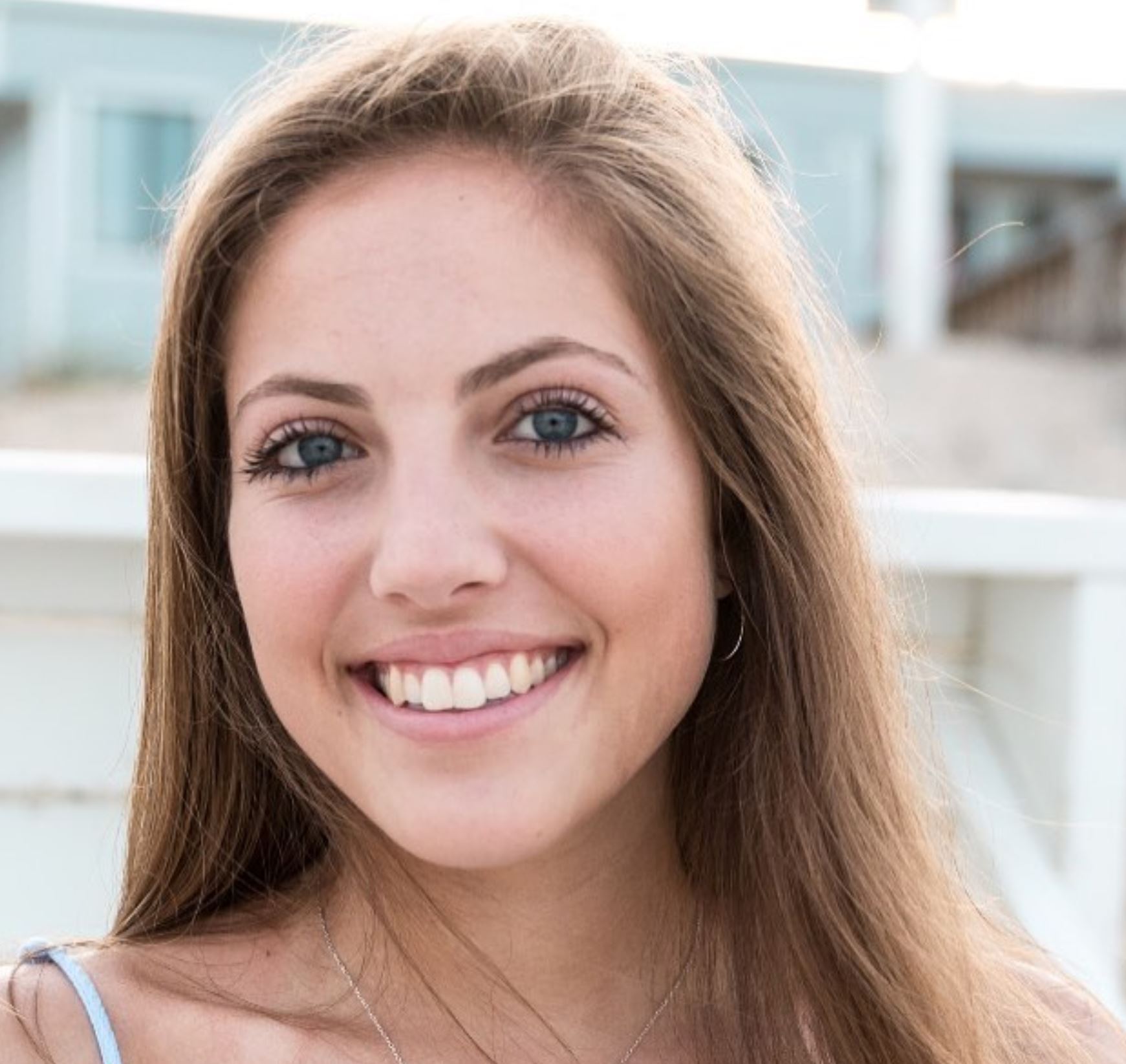 As the Vice President of External Relations for DU's Math Club, Anna wanted to change the culture and perspective surrounding those mathematically inclined. She found that the club could identify as an environment in which she could find people who share her passions. "Math is everywhere around us; especially in college, it can be intimidating. Creating excitement and passion for such an important subject as math will be a challenge, but I am excited to see where it takes the slub," Carr said.
As this is her freshman year, she wanted to get involved in order to meet new people as well as make connections with professors. She found Math Club as an exciting opportunity to become a part of an organization on campus that is still developing their role. DU Math Club has goals to volunteer by tutoring in schools in the DU community as well as organizing events for fellow math majors and alumni to get involved. Math Club has totally changed her experience at DU because she feels like her involvement is making a difference.