Off key guitar strumming replaces the screams of Turlington radicals, and pairs of Birkenstocks litter the grass like fallen leaves (I mean, the leaves that would fall if Gainesville actually had seasons). But making out with bae as you snuggle in your hammock in full view of everyone on campus isn't ideal. Find a better place in The Swamp.
If you don't want to be a basic af hammock hippie in the Plaza, here are 10 hammock spots at UF you've never heard of.
1. University Gardens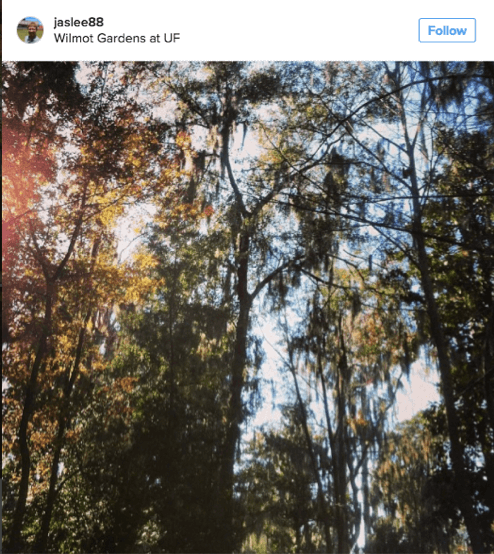 Located right at the edge of campus on Museum Road, the University Gardens offers the ultimate wooded paradise for your next hang. The thick, towering oak trees provide the perfect spot for stacking with your friends, and it's still close enough to civilization that you're not worried about the guys from Deliverance cutting down your straps while you nap. If you're hanging in the summer months, make sure to bring extra strength bug spray–we're talking Deep Woods, borderline illegal what-is-even-in-this-stuff bug spray. The mosquitoes can be as thirsty as your newly single bff on a Saturday night.
2. In Front of Ben Hill Griffin Stadium (University Ave)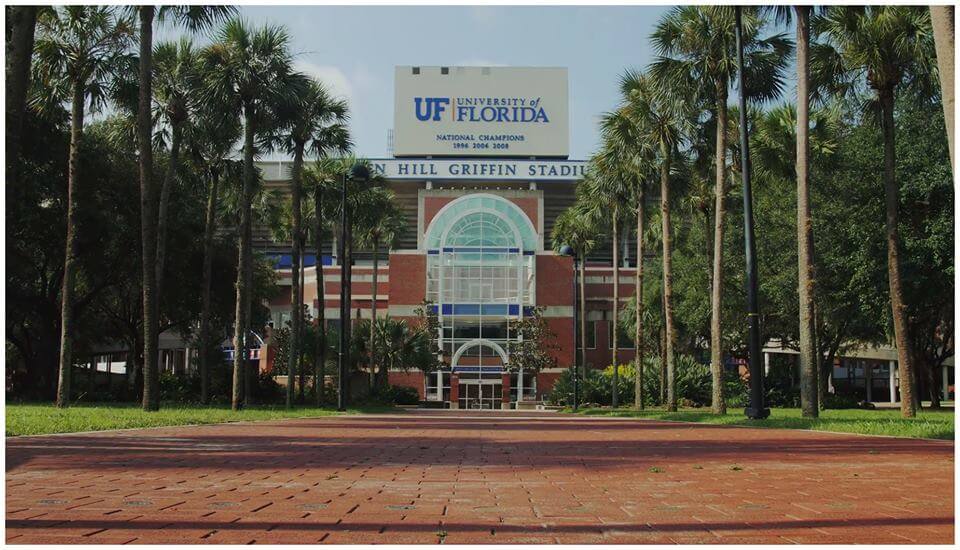 If you like to hammock in a more urban, social setting, then this hang-out spot is for you. With the hustle and bustle of midtown (so that's what it looks like without beer goggles) right across the street, hanging out across from University Avenue proves that you can use the stadium for more than just tailgates and workouts. "The iconic sights and visibility to all visiting or driving by is the ultimate draw," Graduate Student Doug Tam said. Just don't let all that exposure get to your head, people.
3. Inner Road
If you live on campus, Inner Road can be the perfect spot for you to set up your hammock. Inner Road's convenient location to classes and the freshman dorms like Broward and Rawlings make it a great place to sit back and people watch. Try playing fun games like, "Guess the Frat" or "Spot the Freshman" while you hang. Procrastinate further by bringing your laptop and binge watching Friends. You're really doing the school a favor, putting all that free wifi to use.
4. Lake Wauburg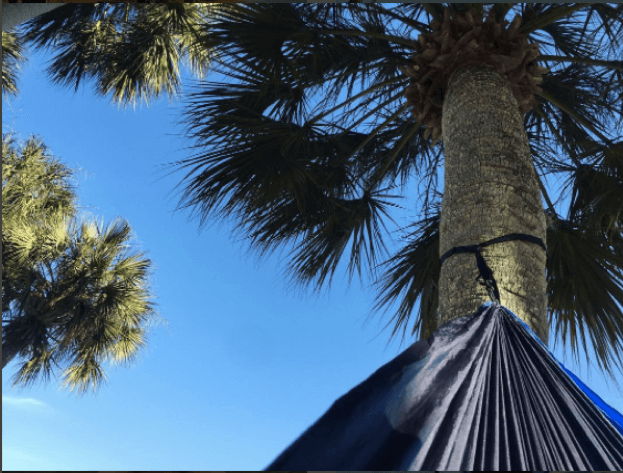 With students from all over Florida and the world, sometimes moving to a landlocked area like Gainesville can be a transition (what can we say, we're spoiled). "It's like I'm back home at the beach," said first year Austin Gordon about Lake Wauburg. Lake Wauburg also offers tons of other activities like boating, swimming and even rock climbing, making it the perfect day trip for students who want to do more than just hang. You might even spot a gator or two–and not of the student variety.
5. Lobolly Woods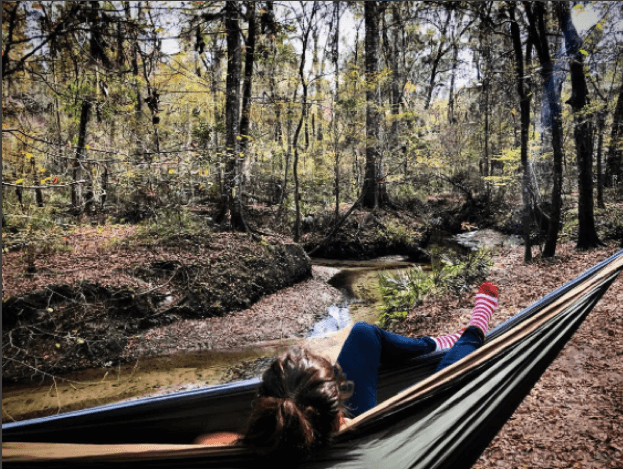 Located just on the outskirts of campus, Lobolly Woods boasts 159 acres of forestland, making it the perfect spot to set up a hang sesh. With their tall, sturdy trunks, the Lobolly forest is perfect for stacking with friends. If you're feeling particularly ambitious, try setting up a hammock ladder. "It's the best way to hammock, I think," freshman Alexis Gornik said. "But do not attempt if you're short and can't get your hammocks very high. There's nothing worse than being mashed in the middle of two hammocks, even if they are your best friends." We feel you, Alexis.
6. Reitz Union North Lawn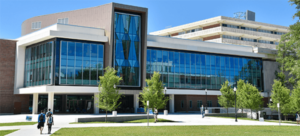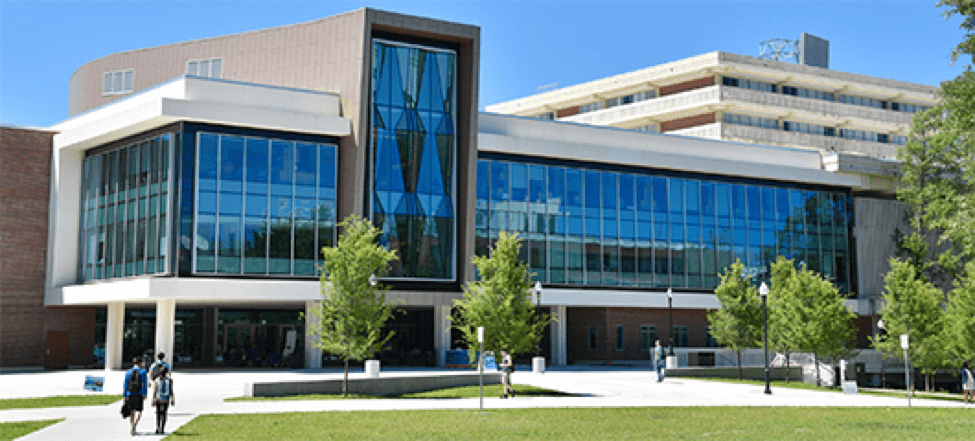 The North Lawn of the newly renovated Reitz Union is the perfect spot to hang when you have a break between classes. With the Food Court nearby, grab some Panda Express and your favorite Starbs drink and let the idea of that 10-page paper you were just assigned float away like leaves in the breeze. Pro tip: bring your double hammock to let that special someone know there's room for two in your life.
7. Westside Park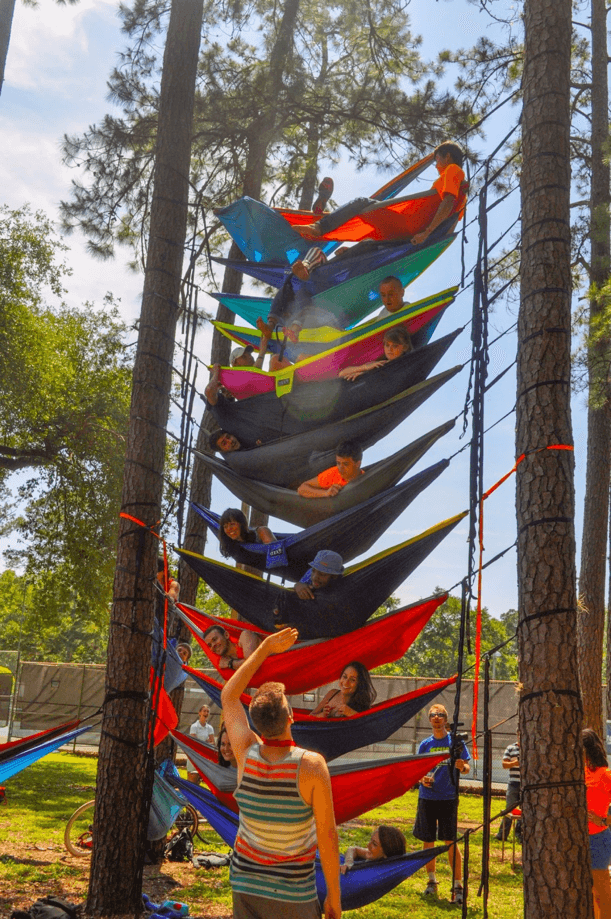 Westside Park could technically be credited as ground zero for the UF Hammock epidemic (and we're not complaining). Westside hosted UFHang 15, a UF Hammock Club event sponsored by major hammock companies like Grand Trunk. It even snagged a feature in the Wall Street Journal, which is like, the coolest thing ever. And for some of us, the only way we could ever get in that publication. Try and beat their epic 15 hammock stack, if you dare.
8. Flavet Field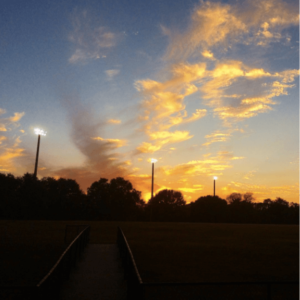 The edge of Flavet Field (yes, the school uses the field for more than Gator Growl) provides the perfect place to hang if you want a little privacy (wink, wink). It's not exactly a scene out of the bachelor, but the tall oak trees can become your own one-on-one date if you let it. Head out at dusk to catch a famous Florida sunset. Though I doubt you'll be looking at the scenery much, if you know what I mean.
9. Baughman Center at Lake Alice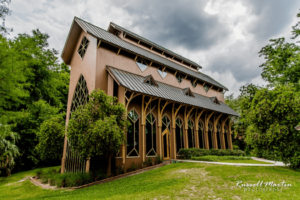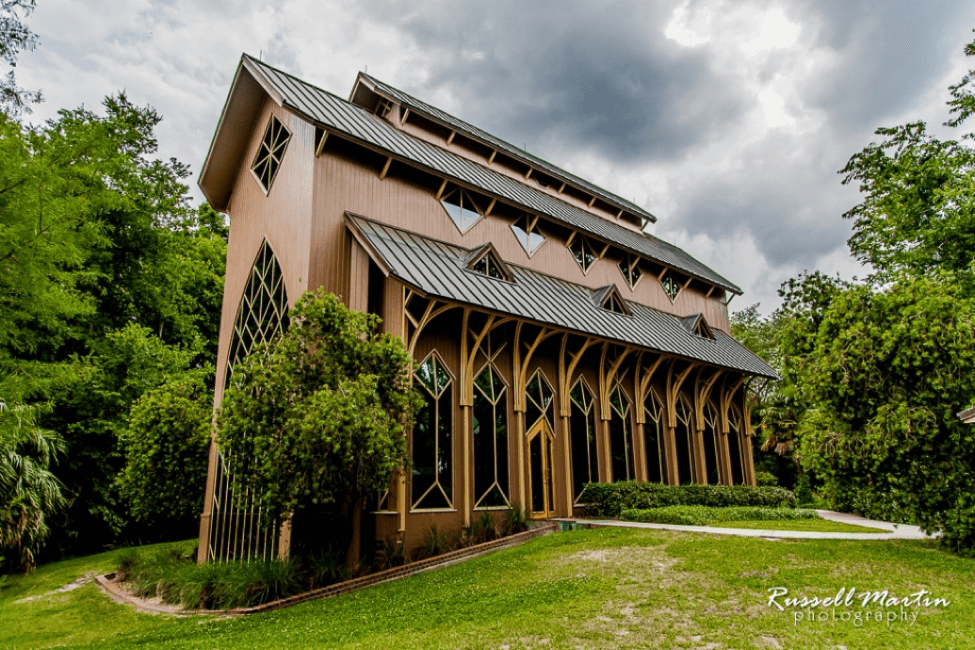 No, you weren't just transported 500 years in the past and miles across the ocean to Norway. With the elegant Baughman Center on one side and the calm waters of Lake Alice on the other, we have your prettiest hang spot on campus. "It's the perfect place to relax, especially with all the stress that comes with being in college," sophomore Nicole Welton said. The Baughman Center is open on weekdays for private contemplation–the perfect way to end a hang sesh. And trust me, after every exam, we all need it.
10. Hume Field
Yes, you can do more here than play intramural Ultimate at Hume Field. With a thick grove of trees, Hume Field is always shady, perfect for early Fall Semester when temperatures still regularly rival that of actual hell. Plus, the field is by frat row. If you're lucky, maybe you'll get to see the Chad of your dreams drive by on his overpriced motor scooter. Either that, or you'll just get an up close and personal look at the infestation of raccoons that call the Hume area home. It's a toss-up.