'Tis the season for warm fires, presents under the tree and least endearingly: holiday parties. If you burn toast, being assigned the host of said party can induce an exorbitant (but understandable) amount of stress. Lucky for you, Christmas treats that require minimal skill do exist.
Try out these 10 Christmas treats that even you can pull off.
1. Fruit Santas
Alright, it really doesn't get easier than this. Step 1: get grapes, bananas, strawberries, and a bag of mini marshmallows. Step 2: shove them all on a tooth pick in the specified order. Step 3: eat the remaining mini marshmallows because you are a culinary genius and you've earned it. Bonus points for sneaking some much-needed fruit into your diet if you're knee deep in an all-sugar Christmas season like I am.
2. Holiday Popcorn Mix
Get ready. You're going to need a microwave before you throw every ingredient in a cup. If you can survive the heat, you'll remain cool as a snowman during the rest of the steps. This popcorn mix tastes like the love-child of sweet and salty, Christmas colors, and a ridiculously low budget. Plus, your cousin Michelle will have a mess-free snack to pop in her mouth in between conversations about her recent divorce.
3. Christmas Muddy Buddies
A holiday twist on a classic. You probably have everything you need right in your pantry (I know I do.) Once again, put a bunch of stuff into a vessel, but this time, you get to vigorously shake said vessel. Muddy buddies please even picky eaters and you can make them in ginormous batches. So get shaking, and fill up all of your guests before they realize you didn't make anything else.
4. Pretzel Turtles
https://www.youtube.com/watch?v=MkeinLTmn08
Brace yourself: this one involves an oven. Take deep breaths. I believe in you. You only need four minutes in the oven for the pretzels to heat up. Then you get to smush some store-bought candy on them and call it a day. Pretzels, caramel, chocolate and walnuts can really never produce a bad result. Guests love tiny desserts so they can pretend to lose track of how many they have eaten.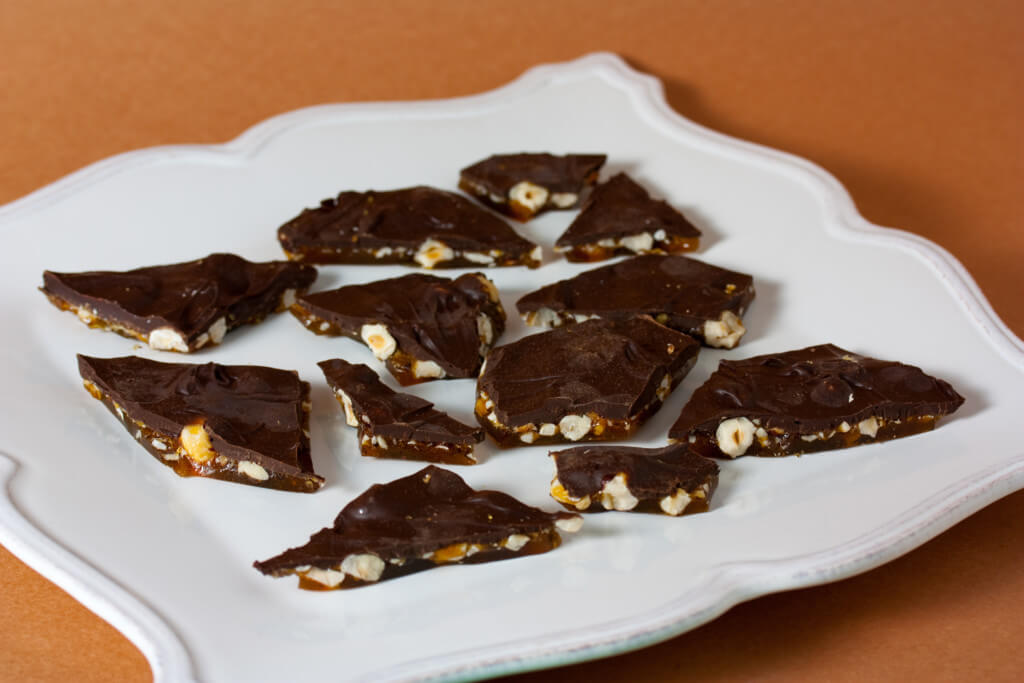 I was recently exposed to the deliciousness termed "Christmas crack," and I don't think I will ever need to try another form of crack. Being a seasoned (pun intended) baker, I have made toffee and would literally never recommend that anyone try it. Christmas crack represents an easier and better alternative. Try your hardest not to eat the entire batch immediately upon making it. Best of luck to you.
6. Shortbread Cookies
I know "cookies" might trigger failed bakers, but with only three ingredients, these shortbread cookies are deceptively easy. Shortbread melts in your mouth and will impress even your most skeptical guests. Use a festive cookie cutter and some sprinkles to spread some Christmas cheer. Who doesn't love baked butter shaped like a snowflake?
7. Oreo Peppermint Bark
The candy cane Oreo topping on this bark improves the aesthetic almost as much as the taste. The scariest part of this recipe mentions a dreaded "double broiler." My tip: Throw the chocolate in a microwavable bowl and heat it for 20 seconds at a time until it melts. Then layer that bark up until it sparkles.
8. Peanut Butter Blossoms
More store-bought candy shoved onto things: Failed bakers dream of recipes this easy. The ingredient list may look intimidating, but you basically just add all the ingredients into a single bowl, and mix it up. Recipes will tell you to add them in a certain order, to "beat" some and "fold" others, but we both know you'll pound the resulting concoction with a spoon anyway.
9. Cake Mix Cookies
Admit it, these cookies look store bought. The secret? My good friend Betty Crocker. I would make cake mix cookies over cookie dough cookies any day. After all, cake mix combines flour, sugar and baking soda, half of the ingredients in cookie dough any way. Backing up a couple of steps ensures light, fluffy, and perfectly photogenic cookies. A great treat for your freshman year roommate, your toddler niece, and even Santa himself.
10. Oreo Peppermint Fudge
'Tis the season to prove your mom wrong with a big boy dessert. While this fudge looks difficult, it uses only three ingredients and you don't need to go near an oven (you're welcome to your roommates for saving your apartment from another fire alarm going off). The end result: a decadently sweet, unique treat that deserves a double take from everyone who doubted you. Merry Christmas to you, and the strangers who will quickly funnel into your home.