You probably know Iowa City for its love of books and beer. You should also know Iowa City for some its quirky, interesting and downright delicious restaurants. From BBQ to authentic Mexican, every person can find their food vice here.
Check out these 10 awesome restaurants in Iowa City that will catch your (Hawk)eye.
1. Mosley's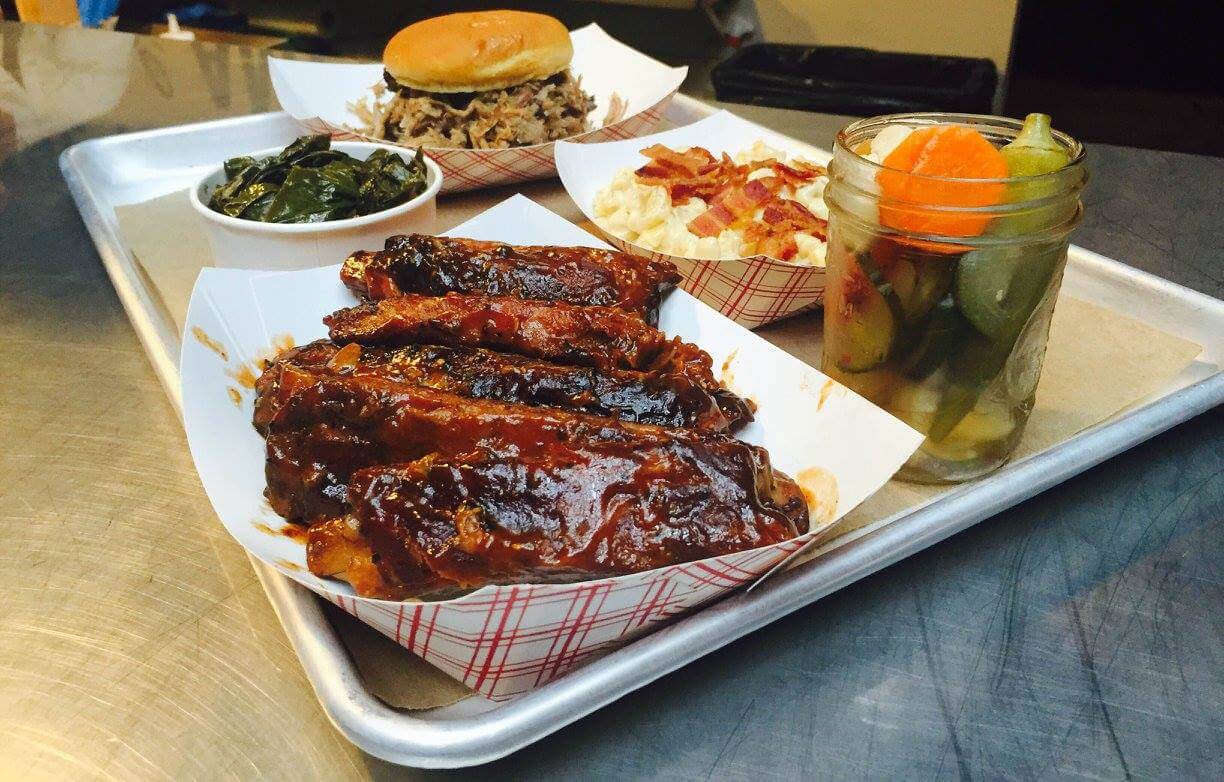 If your budget doesn't include traveling to the south to find some great BBQ, never fear. Mosley's has got you covered. South Carolina style barbeque makes up the Mosley's menu, and you won't find anything similar in the area. College students need to check out their scrumptious mac and cheese topped with bacon bits. On top of that delicious food, get excited about awesome drinks, a cute patio that the sun hits perfectly and a buy-one-get-one-for-a-penny happy hour special (yes, you read that right). Mosley's should always be on your list of must-eat at restaurants.
2. La Regia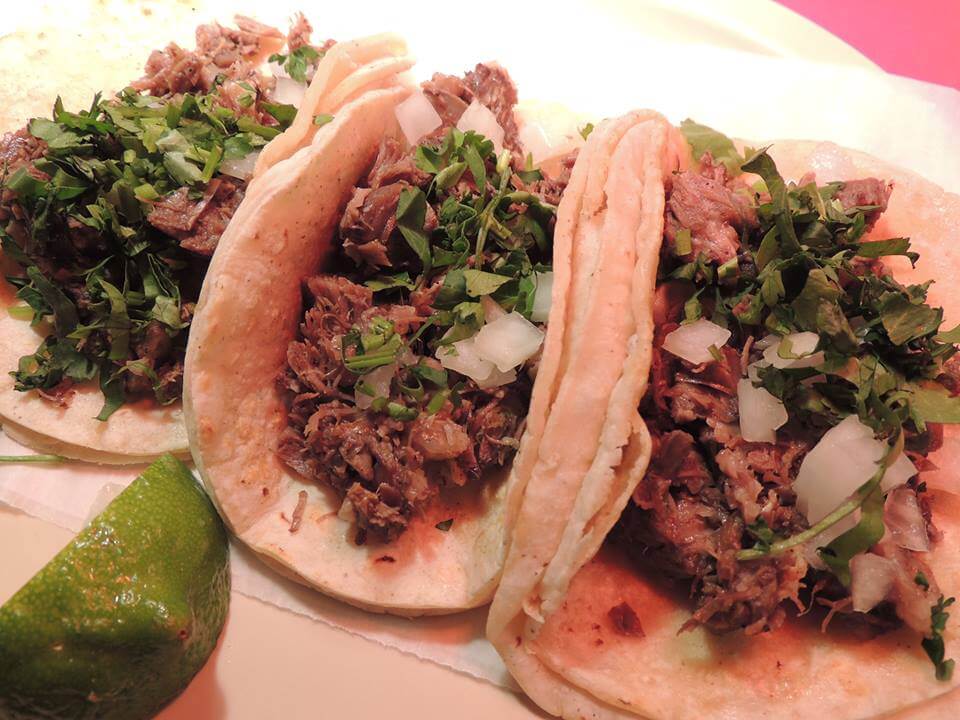 Iowa may have birthed the Tex-Mex restaurant Carlos O'Kelly's, but that doesn't mean we don't appreciate an authentic Mexican restaurant like La Regia. "La Regia is my favorite because it's the only good, authentic Mexican restaurant in the area," said University of Iowa senior Brianna LaPapa. They make their food fresh and always packed with flavor. No other restaurant in the area can compete with La Regia's mouth-watering tortas. Whether you dine-in or order to go, make sure to grab some of the delicious spicy sauces they offer to smother your food in.
3. Short's Burger and Shine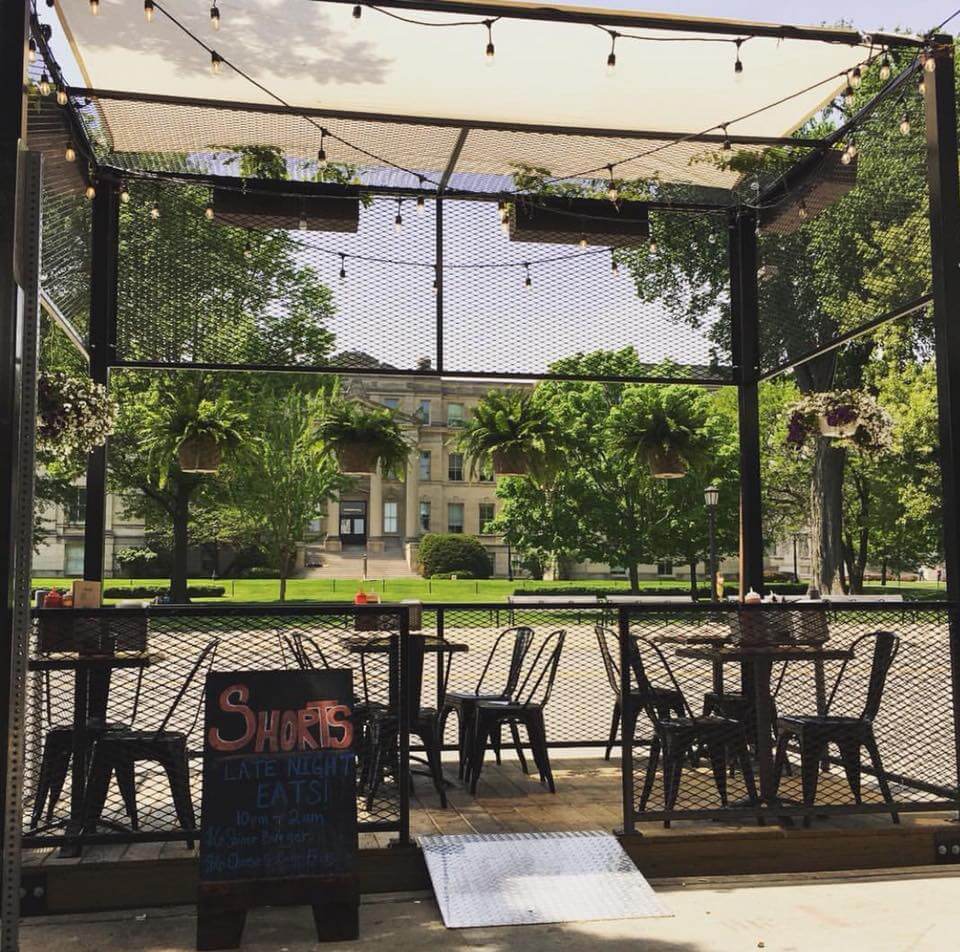 No city is complete without a quality burger joint, and Short's Burgers holds that title for Iowa City. Short's offers an array of creative burgers named after cities and counties in the state of Iowa. You will struggle to decide which burger trips your trigger. Make sure to ask for an extra side of their garlic aioli. "I love to dip my fries in the aioli. It's the only restaurant I'll ruin my diet for," said UI senior Jessica Wujek.
4. Iowa Chophouse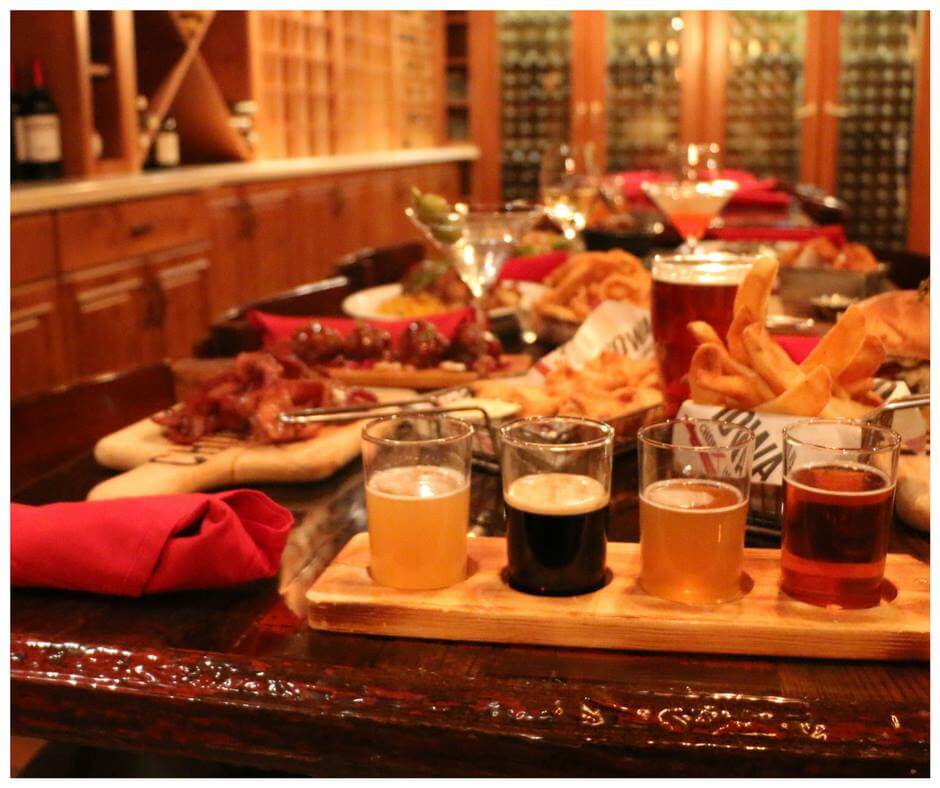 When your parents come to take you out for your birthday, rush to take advantage of the free birthday meal offered by Iowa Chophouse. Chophouse offers a new twist on typical steakhouse food. You know you want to add a horseradish crust to your sirloin. The restaurant itself was designed with original barn wood from the local family farm of Lucille and Harry Selma. Once you sit down in this restaurant, you'll feel right at home.
5. Wig and Pen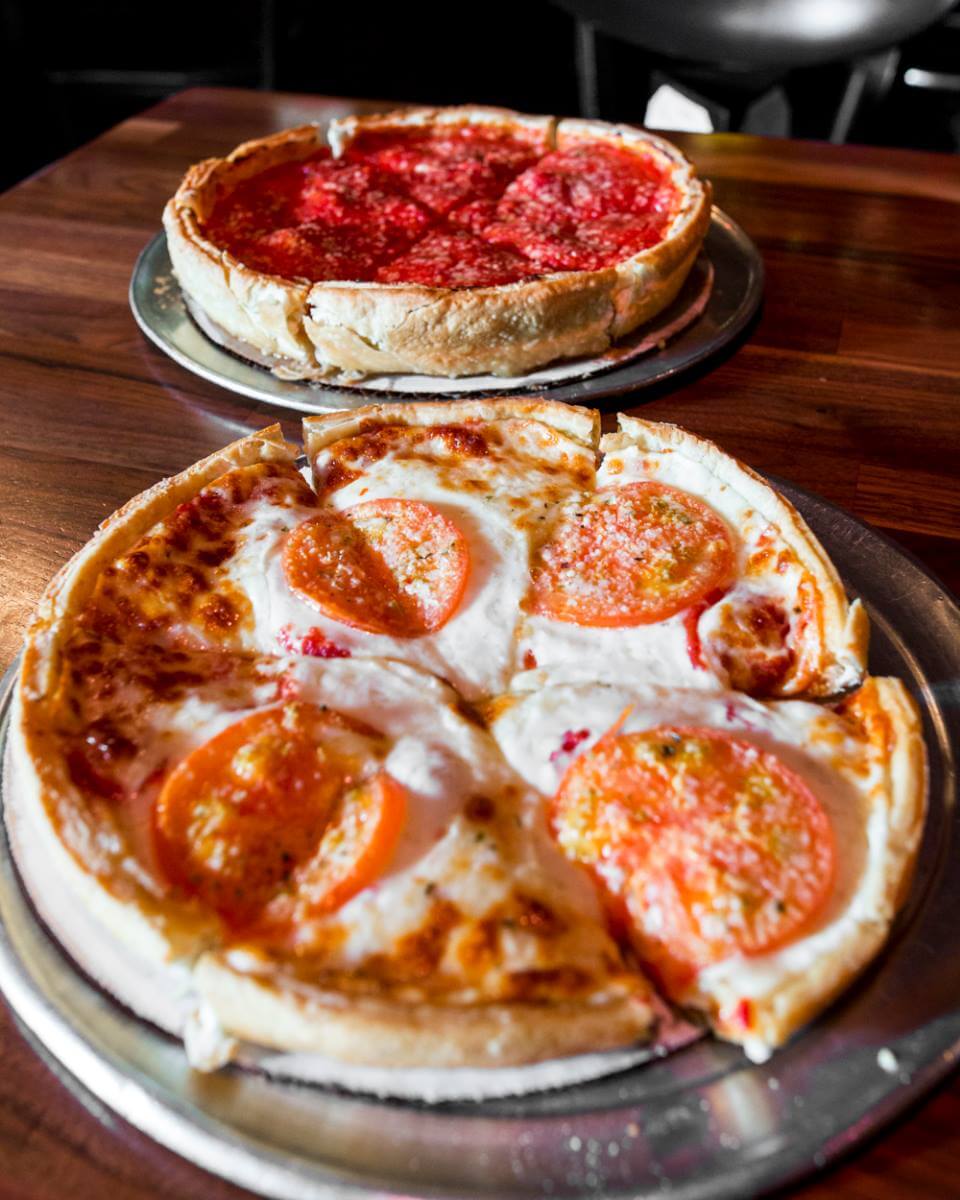 This restaurant technically isn't in Iowa City, as it lies right on the edge of campus in Coralville, but it earned its spot on this list for some of the best pizza in the area. Named after an old British club of journalists, this restaurant offers everything from delicious, Chicago-style pizza to the Iowa staple pork tenderloin. Personally, I'll ruin my healthy eating spree any day with the cheesy Flying Tomato pizza. Take my word for it.
6. Trumpet Blossom Cafe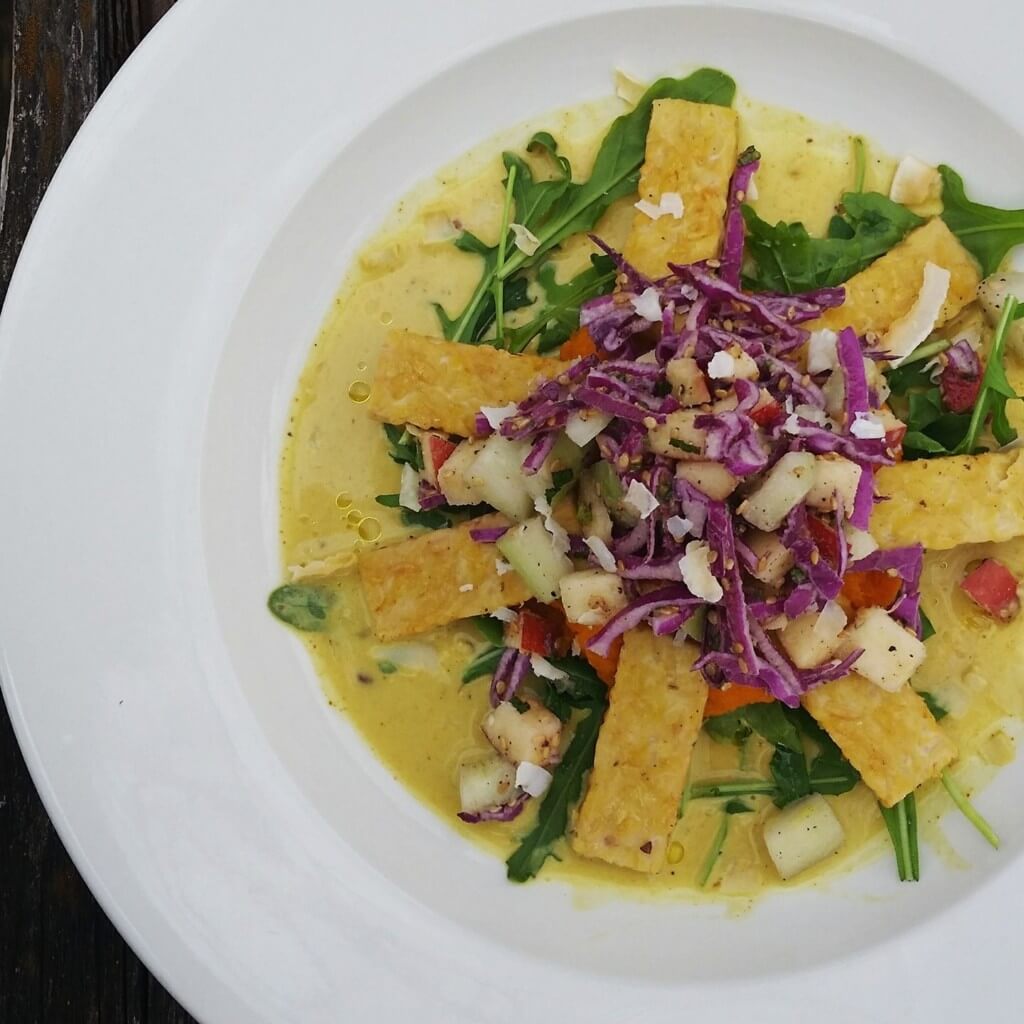 Most vegetarians and vegans probably find it hard to go out to eat at most restaurants. In Iowa City, they just head over to the Trumpet Blossom. You can sit on their secluded patio and eat their organic, plant-based menu. Eating their vegan nachos will have you wondering why you thought you needed meat in your life. They also offer responsibly-made regional craft beer and wine. Do you want an added bonus? Local musicians often take the stage at this restaurant to entertain the socially conscious patrons. Rock out while eating great food.
7. Pullman Bar and Diner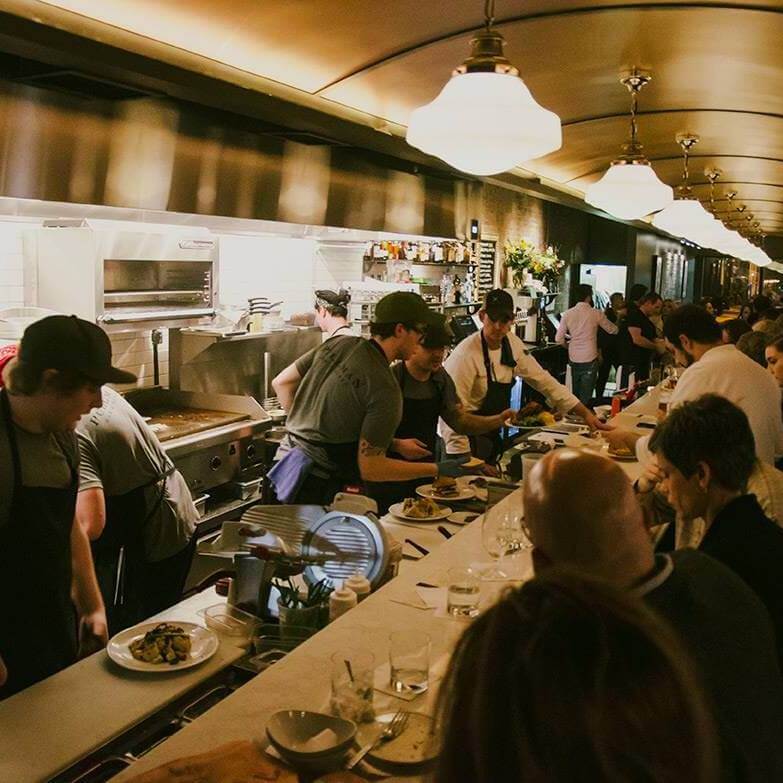 If you crave diner food with a little twist, you must check out Pullman Bar and Diner. The head chef at Pullman takes his craft seriously and has tailored his menu to taste like a specific combination of foods that you didn't know would seem to come straight from Heaven. "They have kitchen fries that are house-made, and they're super delicious," said UI senior Ravan Ross. Check out some of their more interesting sandwiches, like the Croque Madame with gruyere cheese and sauce mornay. The bar offers signature cocktails and a selection of craft beer that fulfills every alcohol snob's dreams. Plus, they have a full breakfast and brunch menu that'll cure your hangover really quick.
8. Basta Pizzeria Ristorante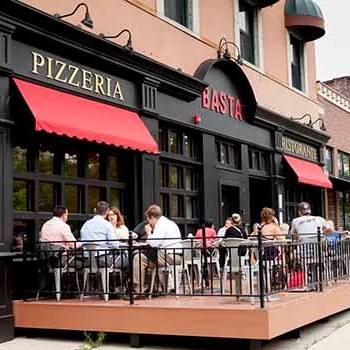 When you want a fancy place to take your girlfriend for Valentine's Day but don't want to drain your wallet, try out the Italian Basta. Basta offers Italian cuisine, with some local Iowa ingredients to localize the restaurant. For example, their menu has a lobster pizza with sweet corn on it. How not-Iowa-but-also-Iowa can that get? Make sure to share one of their rich, decadent desserts with your honey after you finish the main course.
9. Donnelly's Irish Pub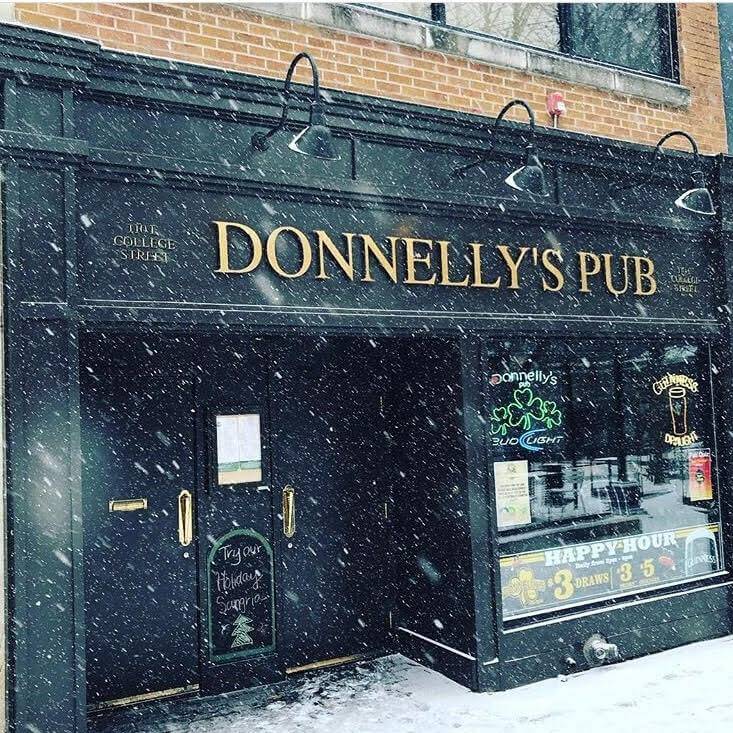 You can't finish a list of Top 10 Restaurants without a restaurant with delicious chicken wings. Donnelly's famous "drunken" wings come in a whopping one pound order. With ten sauces ranging from sweet and mild to "wow give me a glass of milk STAT" hot, you'll be sure to find something that satisfies your wing craving. Donnelly's offers more than just their wings, though. You can also choose from pub poutine, signature burgers and even a delicious Irish stew with beef. Staying true to their Irish heritage, Donnelly's never takes Guinness off draft. I can taste the chocolatey beer washing down my wings, now.
10. Saint Burch Tavern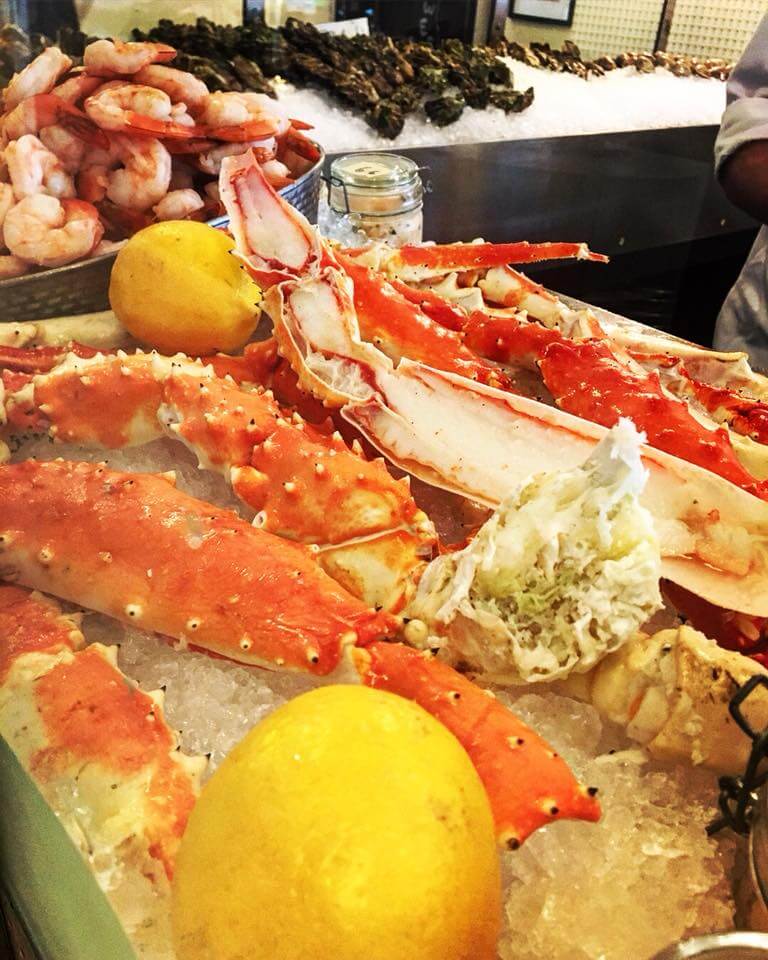 Saint Burch Tavern is new to the Iowa City restaurant scene, but man, did it make a splash. Named after the University of Iowa's original mascot, Burch the Bear, Saint Burch aims to bring a feeling of nostalgia to its guests (along with amazing food, of course). The downstairs portion of the restaurant, known as "The Den," has stone walls and old- style restaurant furnishings. The Den offers a little cheaper fare that might be suitable for a night out with the guys. Upstairs suits itself more towards fancy dining, so you'll want to reserve a table there with your date. Both sections of the restaurant offer an oyster bar, something you won't find often in the state of Iowa. Saint Burch may have replaced the Iowa City staple Atlas, but it continues to keep our Hawkeyes happily well-fed.