The first time I traveled, I was just only about the size of my suitcase. Apparently, my sister and I both raised our hands and yelled "weeeeee!"' and sent the whole plane into laughter. Whether you are pint sized or in need of a cane, traveling feels exciting at any age, and you should always take the opportunity to go wherever you can. It's not only fun in the moment, but it can really pay off in ways you'd never expect.
Find out why student travel will carry over into your daily campus life and beyond.
What an advisor thinks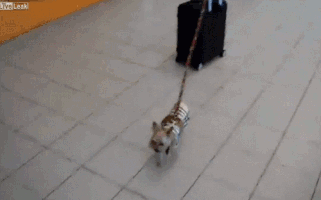 Stephanie Hopkins, an advisor in the Bellisario College of Communications at Pennsylvania State University, explained that the college typically encourages students to travel if they have the means. "Some companies look for students who have traveled, as they feel these students can bring different perspectives to the workforce," said Hopkins. These could bring you one step ahead of the person sitting next to you in the office pre-interview. "Not only does traveling to another country allow the student the opportunity to experience another culture, by immersing themselves in the language and architecture of a country, it also provides an extra layer of responsibility to that student's college experience," said Hopkins.
However, if you do not have the financial means to travel outside of the country, Hopkins suggests that you take "culture-specific courses" instead. For example, language classes like Spanish are popular choices for many students. While some majors may not include a language requirement, foreign language fluency is always a resume booster. If you can talk to clients while speaking their language, you can make them feel more comfortable and better understand their needs. To employers, this linguistic ability puts you at a higher level of customer satisfaction and accommodation.
What an employer thinks
That summer internship may do wonders to help you land your dream job, but did you know traveling will too? Sue Rainbow, a Director of Operations for Aviation Services, believes that all of the qualities of traveling open up a person's mind. "I have always found those who have traveled to foreign places (especially those who have traveled without their parents) to be creative problem solvers and more tenacious." What better way to boost that "skills" section on your resume?
However, Rainbow has found that most times in her experience, notes about traveling have not been listed on the resume. It usually comes up in conversation after the hiring decision. Rainbow explained that you should always list travel on your resume because of all the positive qualities and skills it implies. "It would also show that the applicant found the resources (scrounged and made arrangements to make it happen—another great quality)."
What students think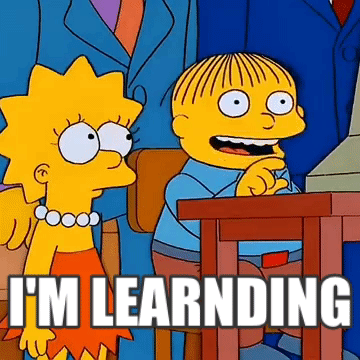 According to Brianna Kuperavage, who is currently working towards her Masters in Historical and Sustainable Architecture through New York University in London, the textbook came alive when she visited Italy. "Hands on learning and exposure to different cultures and their architecture has greatly enhanced my knowledge as a student," said Kuperavage. Her study of architecture in Italy has only further enhanced her interest in the subject. Beyond that, studying a culturally different architectural style gave her new artistic influence to bring back home to her studies. Finally, Kuperavage's travels broadened her a person. "Studying abroad also benefits you as an individual in becoming more independent and self-sufficient," she said.
Chris Lefebrve, a recent graduate of Pennsylvania State University and current customer service supervisor at the Barnes and Noble of Penn State believes traveling is key to realizing that other cultures live differently than Americans do. "[Traveling] breaks your preconceived notion of the world," he said. This opens your mind to new ideas and helps you start to think outside of the box more. For instance, this might mean opening your door to more customers at work. Your workspace will become more inviting and you'll appear more welcoming to people who might otherwise feel like outsiders.
Lefebvre also believes his travel experience benefitted him in dealing with international students at his job. According to him, with all of the international students from countries like China, his traveling experience has better enabled him in helping with customer questions. Need I say more?
Wondering when you should travel?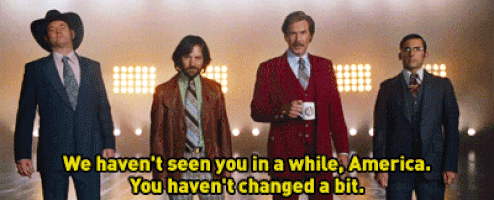 How great would it feel to hop on a plane to Europe every time your roommate starts to annoy you? But according to Kuperavage, the best time to study abroad would be your third or fourth year. She believes the first two years of college are a time to settle in and adjust to being away from home. "I think it's a good time to have a little fun and explore before you set out into the real world," she said.
And as for the summer, if you have the chance to, try heading abroad. Whether your destination is Madison, Wisconsin or Rome, Italy, you're putting yourself into a different light of life. That's one of the most important parts of college—and life, for that matter. Visiting a new culture serves as a great opportunity for you to explore another way of life that will help you better understand yourself and what you really want to strive for. Besides looking good on a resume, traveling is vital to your soul and mind—it promotes self-awareness and teaches acceptance and understanding of others. What better reason do you need for satisfying your wanderlust?