Also written by Molly Snelling.
An internship gets your foot in the door for your dream career. Once you crush that interview with your future employer, you'll get to work alongside experienced industry professionals. Wait—how do you talk to these sophisticated, professional people? Can you talk about your favorite drink or your late-night study session? Once you begin working and hearing common workplace banter, you quickly learn what to avoid discussing around coworkers. Like, don't ever inadvertently mention your 7 a.m. walk of shame that morning.
1. Never Discuss Your Nightly Antics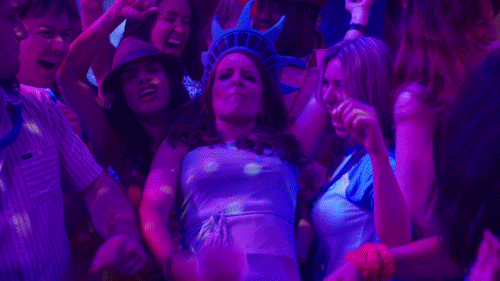 You must always keep it professional in the workplace. Florida State University recent graduate Jordana Judson now serves as an Associate at the OutCast Agency in New York City and as the Community Contributor for BuzzFeed. Judson has interned at over four prestigious public relations firms and emphasized that keeping it professional at an internship includes keeping your thoughts to yourself, no matter how tempted you feel to speak about the crazy night at the local, downtown club. "Overall, [talking about last night is] not a good reflection of you and your character because your words are reflective of your behavior and you as a person which is inappropriate," said Judson. Although you may feel comfortable expressing your thoughts about basic topics such as your scrumptious scrambled egg dish or last night's episode of The Walking Dead, never discuss the party or bar you went to last night.
2. Don't Talk Shit About Your Work…at Work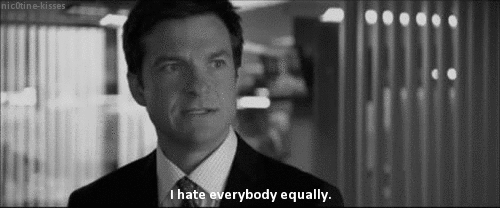 Although it may be tedious and frustrating, internships help prepare students to become knowledgeable in said industry and perform professional tasks. No matter how small the task, you need to complete everything you're told to do without complaining. Yes, even a task as simple as mailing a letter. An internship encourages students to be proactive, motivated and earn credit through assignments. Try not to wear that lazy attitude the notorious Garfield comics delineate daily; a fellow employer, at any moment, can decide to tell your supervisor about your attitude which could make you feel like shit.
3. Avoid Discussing Politics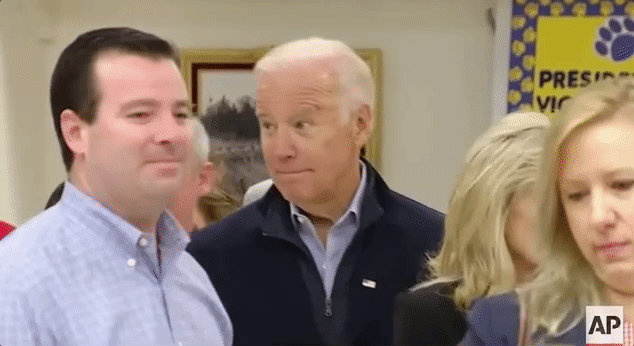 In the workplace, employers and coworkers focus on your work ethic—not your political opinions. Stray away from revealing personal details about yourself to employers, as this can create debauchery in the cubicle right next to you. Confrontation can easily be avoided if you remain professional when talking to co-workers—AKA, don't send out Hillary memes via mass email. Whether you're with her or want to make America great again, no one needs to know.
4. Avoid Gossiping About Co-Workers
It's not about what you know, but who you know. Because of this, interns must keep good relations with their fellow co-workers. Even if you aren't the biggest fan of a co-worker, always remain friendly and approachable. Mary Abbajay, President & CEO of Careerstone Group, LLC added, "Workplaces are social systems and just like in high school—who you hang out with defines who you are in the eyes of others." We've all seen Workaholics, and it's always in your best interest to act like Anders and not Blake.
5. Never Talk About Your Job on Social Media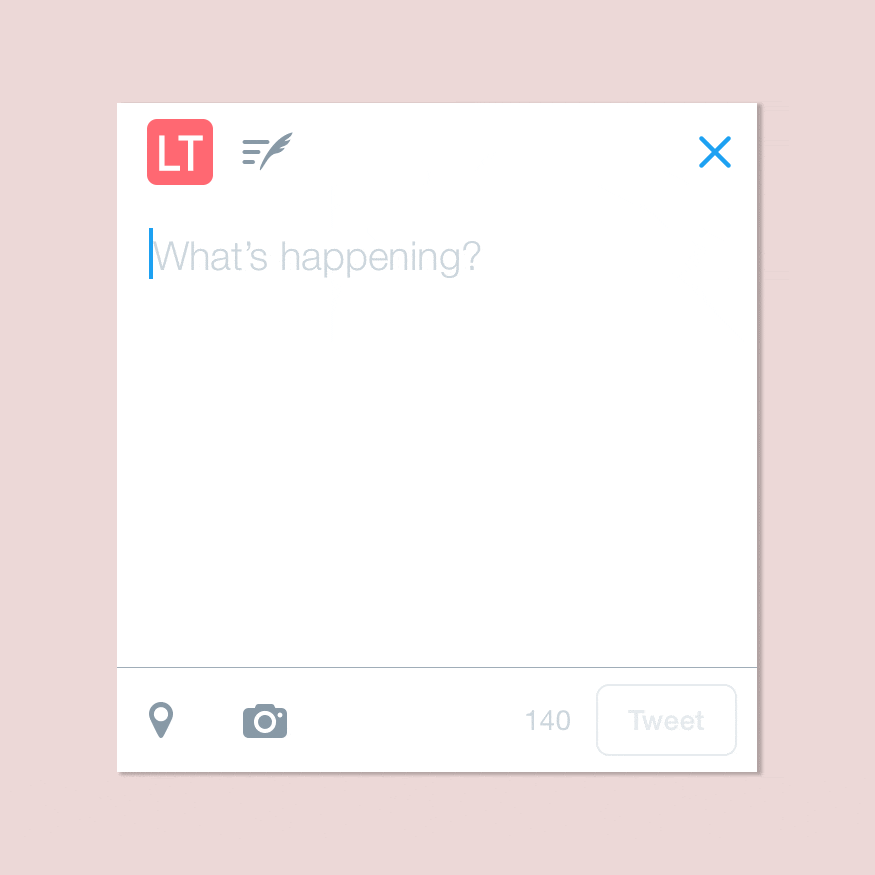 Can I get a retweet? At an internship, avoid blogging, writing or even tweeting about co-workers…especially if they can see the tweets. Vent to your mom or best friend about your work stress. Don't go to Facebook and post a long, annoying status. Joshua Rainey, Deal Administrator at Boos Development Group, Inc. provided his insight on venting through social media platforms. "I would say to be cognizant of all situations that you're in and what you post is a reflection of the company you are working for," said Rainey. Social media reflects you as a worker and an individual, and a supervisor could ultimately send you that unfortunate Instagram direct message that ruins your entire weekend.
Read on for more topics you should avoid like the plague at your internship.
6. Avoid Rambling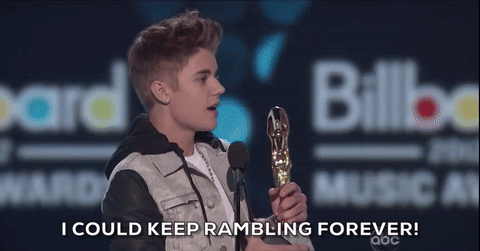 Yeah, of course you're the most interesting person in the room, but no one else thinks so. Even though you can talk for half an hour about your videography skills or passion for philosophy and travel, your performance within your internship should not revolve around that thing you always ramble about. "Just because people seem interested, maybe they are…likely they aren't," said Partner at Lewis Brisbois LLP Terry Finnerty. Finnerty suggested always making your boss or superior the center of the conversation. "It seems one-sided, but as long as it's one-sided for them, they're going to keep talking." People skills, everyone.
7. DON'T ASK DUMB QUESTIONS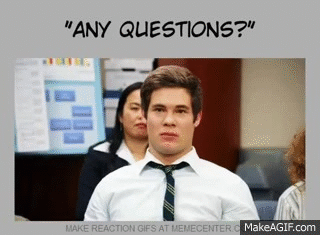 "As adults we have set the younger generations up for this with the idea that there is no such thing as a dumb question. There is definitely such thing as a dumb question," Finnerty said. Rule of thumb? Don't ask your boss anything you could look up on Google. "I'm totally fine with someone asking questions, but it's a relief when someone is able to figure it out on their own," said Laura Jurotich, Assistant Manager of Membership at the High Museum of Art .
8. DON'T TEST OUT A NEW COMEDY ROUTINE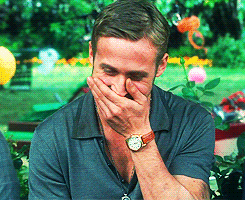 Your boss probably doesn't think as much of your humor as you do, so don't test it. "Every single thing you do [in your internship] is part of that test," Finnerty said. If you hope your internship will lead to a full-time position, make sure you have a filter.
9. Don't Let Them Know How Tired You Are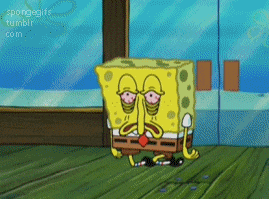 Recent University of Georgia graduate Dee Collier advised not falling asleep at your desk or snoring. "I'm not kidding, the guy that sat next to me started snoring everyday around 3 p.m.," Collier said. Sounds like a personal issue, but we all have those days. "Take advantage of that office Keurig, and never talk about how tired you are," University of Virginia senior Amy Dalrymple said.
10. Don't Let Yourself Get Bored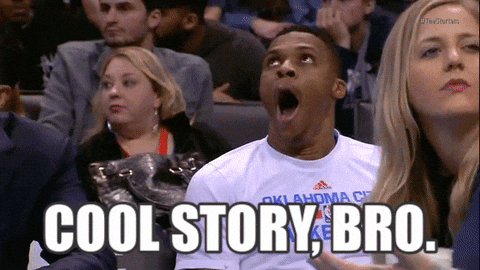 Sometimes you might get stuck filing papers or going on a coffee run, but don't complain. Many other students would kill to have your position and something to add to their resumes. Once you get over yourself and your boredom, you might actually learn something. "All of us have been interns ourselves, so we want to give you meaningful experiences," Jurotich said. "I'm not going to give you any work that I wouldn't be doing if you weren't here. I don't just create anything out of the blue."
11. Don't Flaunt Your Ego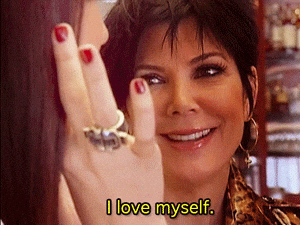 This one seems simple, but surprisingly, many interns struggle to keep it cool. "What you don't want is someone who's arrogant. That's a huge turn off," CEO of Childs Advisory Partners Jim Childs said. "No one likes the suck up, no one likes the gunner," Finnerty said. So what do they like? This whole intern thing sounds harder than I originally thought. "When we interview young people out of college or for internships, we interview for attitude," Childs said.
12. DON'T KEEP IT PROFESSIONAL (ALL THE TIME)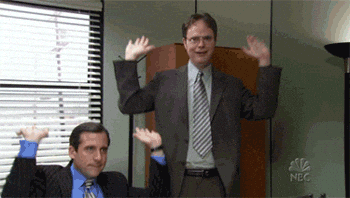 Striking the perfect balance between getting to know your boss as a personal connection while also keeping that relationship professional proves challenging. Childs suggested going to lunch with your boss as a conducive setting for finding that balance. "It's safe, you're in a work setting, but it's a little more social and casual," he said. Check please.
13. STEAR CLEAR OF SEXUAL TOPICS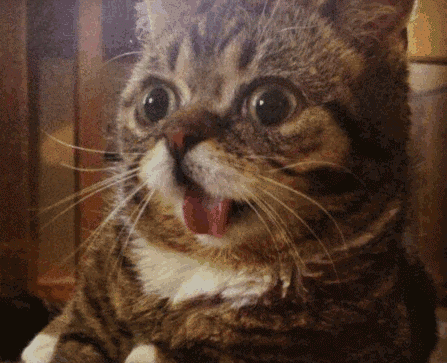 Don't give your boss any image of you other than the one of you sitting obediently at your cubicle. Though most people have the common sense to avoid discussing sexual topics with their boss or superior directly, if you joke around about your escapades with your fellow interns, someone might overhear you. "I wouldn't bring that up in the workplace. That's not appropriate," Childs said.
14. DON'T EXPECT YOU KNOW WHAT YOU'RE DOING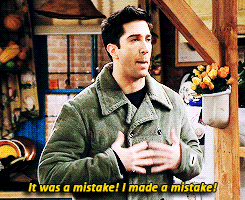 As interns, we all make mistakes. Don't get too comfortable at your internship or let yourself get too distracted. "I was asked to drop an envelope off in the FedEx box on my way out of the office for a client who needed the material inside of the envelope the following day. Unfortunately, I placed the envelope in the "materials" slot of the box instead of the actual shipping part of the box. Needless to say, the client did not receive the envelope, and now I triple check whenever I am mailing anything," Dalrymple recalled.
15. DON'T BASH YOUR BOSS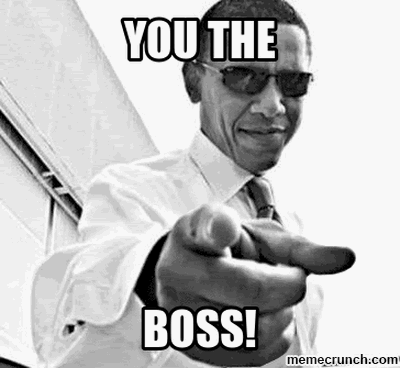 Getting caught bashing your boss can turn fatal. "My boss always wanted to have these unnecessary meetings once a week with the whole department that took hours​, and everyone would talk about how pointless they were before we went in. One time I meant to message my coworker, 'Can't wait for another meeting with Dan!' – clearly coated in sarcasm – and I accidentally sent it to Dan, my boss. So when I realized what I had done, I messaged Dan, 'Sorry, meant to send that to Patrick.' He messaged me back, 'See you in a few,' and we never brought it up again," Collier said. Face palm.
16. KEEP QUIET ABOUT WANTING A FULL TIME JOB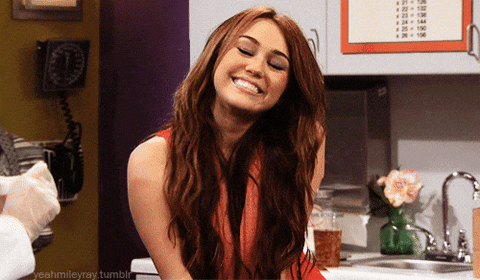 Better strategies exist for securing that post-grad job than begging your boss. "You're going to give a job or a position to someone who clearly wants it and is enthusiastic, but don't be overbearing," said Jurotich, who interned at the High Museum of Art before securing a full-time job after graduation. Sounds like she knows what she's doing. So how did Jorutich land that job? "I was very committed. I showed that I was game for anything." Show, don't tell. Jurotich also stressed the importance of politeness and going the extra mile. "On my last day, I gave everyone thank you notes who I had worked with throughout the summer. [And] when I left, I kept in touch," Jurotich said.
17. DON'T OVERTLY COMPETE WITH THE OTHER INTERNS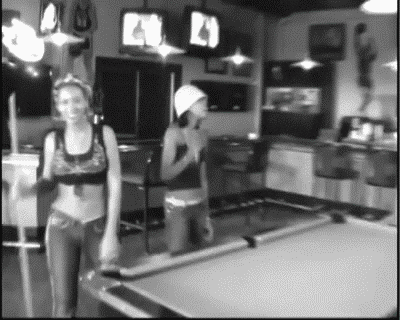 Even though your internship might have hired multiple interns for the summer, trying outwardly to prove yourself might rub your boss the wrong way. Stressing out and competing with your fellow interns can make you look high strong. Your thorough work and good attitude proves more than anything else why you deserve a spot post-grad. If you want to win over your boss without seeming ultra-competitive or malicious, Collier explained simply the key to intern success: "Bring donuts. Always bring donuts."
18. Don't Bring Your Bad Attitude With You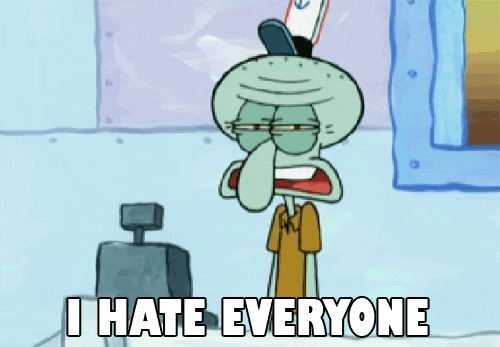 Some more expert advice for interns stressed the importance of having a good attitude. "Our core values at Childs Advisory Partners are humble, hungry and smart. A trait that impresses me is someone who's hungry, who's eager to learn and has a great attitude. It's really all about attitude," Childs said. Bite your tongue if you feel a snide remark or unnecessary complaint slipping out. "Something that really stands out is positivity, a willingness to do anything. I understand these tasks aren't always fun," Jurotich said.
19. Don't Publicize Your GO-TO EXCUSE FOR SKIPPING WORK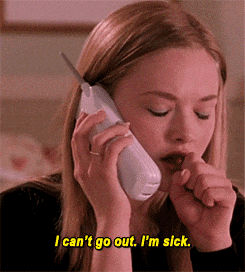 Your fellow interns probably don't care, and your boss will scowl if he or she overhears you. If you need a good excuse, though, we've got you covered. "My car broke down on the way to the office—I've never tried it, but sounds like it would work like a charm," Collier said.
20. AVOID PERSONAL CHARACTERISTICS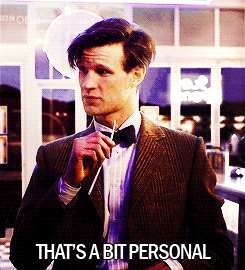 "You don't want to talk about your own or anyone else's age, race, sex or nation of origin. That sounds simple, but it can creep into the conversation pretty easily," Finnerty said. Remember, as an intern, you're there to do your job quietly, not to probe your coworkers' or boss's background.
21. DON'T THINK YOU'RE TOO GOOD FOR THE JOB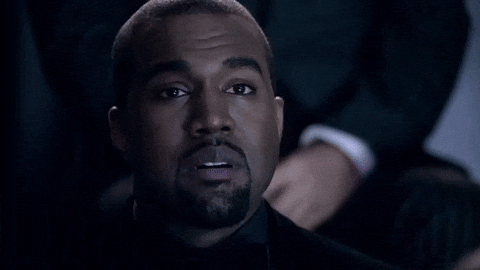 You might think you can handle more than the tasks your boss assigns, but keep that to yourself. Jurotich said, "Trust that I'm bringing you in where you need to be brought in." Everyone starts somewhere—and you want to prove you can master any assignment. "[Show] enthusiasm for your assigned tasks, no matter how big or small, shows off your maturity and your good work ethic," Dalrymple said. Bring your biggest smile and your strongest backbone. These internships won't always turn out as you expect, but putting your best foot forward each day will help you immeasurably in the long run.
Updated on June 28, 2017 by Molly Snelling to include internship "don'ts" 6-21.