So, you want to go to law school, but you don't know where to start. Don't worry, College Magazine has you covered. Thinking about law school stresses out even the most prepared student, and when you don't know what to do, you stress even more. Never fear, we talked to advisors and admissions staff so you don't have to (although we recommend you still talk to your pre-law advisor so they can give information tailored to your specific needs).
The LSAT marks the start of every student's law school application and you should take it seriously.
The LSAT sets itself apart from other grad school tests, like the GRE or the MCAT, in that it tests skills and not knowledge. What does this mean? It means you won't study specific information for the LSAT like laws or statutes, but you want to hone certain skills such as reading comprehension and logical reasoning.
I'll bite. What's an LSAT?
The LSAT consists of five sections, with only four scored sections and a separate writing component. The five sections each get broken into three categories: logical reasoning, analytical reasoning (the dreaded logic game section) and reading comprehension. The last section serves as an experimental section, which does not get scored. You don't find out what section doesn't get graded until the scores come out, so try equally as hard on each section. Each section ranges from 23-26 questions. The exam allots you 35 minutes for each section, with a ten-minute break between sections three and four. Scores range from 120-180. Keep in mind that the average score for test takers comes out to a 153.
Logical Reasoning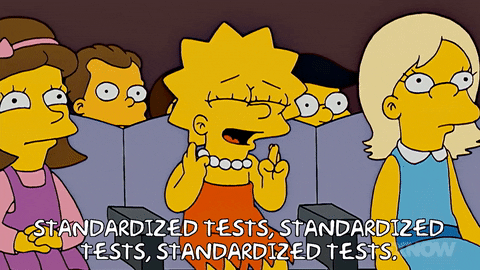 The logical reasoning section consists of short prompts, usually about a paragraph in length. Test takers must note that the LSAT always has two logical reasoning sections, so they make up 50 percent of your test. The questions in this section cover many different categories, but a lot of the time they give you an argument between two different parties and ask you for a solution. Here's an example of a question you might see: "Amber thinks her article should be posted quickly, as law school applications close soon and students need to know how to apply. Amber's editor thinks the article should be posted when it has gone through multiple edits so readers see the right information. Amber and her editor most likely agree on: (four answer choices)."
Analytical Reasoning
Ah, the elephant in the room: logic games. Any cursory look at articles or books talking about the LSAT notes that logic games are typically the component of the LSAT test-takers dread because logic games don't look as familiar to test takers as other sections. The test shows logic games in a format of introducing a scenario, and then provides three to six rules about this scenario that restrict the possibilities that can happen. For example, if College Magazine has three editors named L, M, and N, and each editor must have three writers each from the pool of Q, R, S, T, U, V, X, Y, Z – the test then gives you rules about that instance. Maybe 'Q cannot be with the same editor as R.' This kind of rule shows up pretty frequently on the LSAT. From those rules, test takers see a few questions that go along with each game, and each question may modify the rules to the game, but they only modify the rules for that question.
When it comes to logic games, any study material you look at tells you diagramming out the game and rules help you do the games correctly and quickly. Diagram out everything. Don't erase your diagrams, and don't do it in your head thinking you will remember later–you won't. They make the test hard on purpose, and if the diagram doesn't help you with that question it could help a later question.
Many test-takers try to time themselves at the start of their studying. Different methods work for different people but doing it that way probably overwhelms you quickly. Try to work on understanding what the games ask of you and how the rules work first. Once you can get the questions right, start to work on doing those things quickly.
Reading Comprehension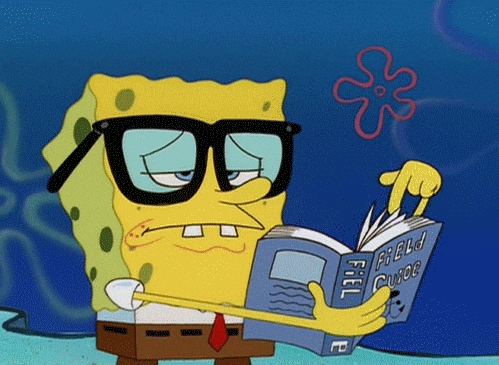 This part of the test might look most familiar to test-takers, as the SAT and ACT have sections similar to LSAT's reading comprehension section. Beware, familiarity doesn't mean you should underestimate this section. Like the SAT, the LSAT gives test-takers something to read that adds up to a couple of paragraphs in length, and addresses topics including but not limited to science, law and politics. Remember, the LSAT doesn't test knowledge, it tests skills, so don't worry if you find something on there you don't recognize. The LSAT will not ask you for definitions–if you don't know the word, the test often includes definitions or makes it easy to figure out with context clues. This section may seem like the easiest on the test but make sure you give it the time it deserves.
Writing Sample
This section never gets scored, but law schools do look at your writing sample and take it into consideration, so take it seriously. The writing sample gets taken at home and not on your test date. To do the writing sample you need to go on to lsac.org–the same place you sign up for the LSAT and start your law school applications–and download the proper software to your computer. You need a camera so the graders can prove nothing fishy happens. You need a piece of paper to write out work on, but you have to show that the paper has nothing on it, and the room you take the writing sample can't have anyone else in it–basically like a ProctorU exam.
The writing sample gives students a situation where they must choose between two separate choices. Each choice gives pros and cons to the situation, and the test-taker must demonstrate that they have made a choice and can argue why one choice they consider better than the other. For example, if College Magazine wanted to hire a writer and had two applicants, the test could give different availabilities and constraints the writers have. The test-taker then chooses which fits best for College Magazine.
So now that you know what the LSAT tests you on, how do you study?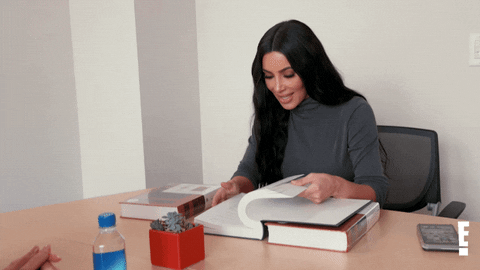 Regardless of what kind of student you consider yourself, studying like you studied for your freshman year liberal arts math course final will not suffice. "Students should start preparing at least 3-4 months before their desired test date, though when students should start really depends on the individual," Florida International University academic advisor Hannah Hartman said. By starting early, you give yourself enough time to study the proper amount for each section. If you've researched the LSAT at all, you know you can find tons of formal prep classes, and even more books and other resources for self-study. "I do encourage students to research different options and programs to learn about what would work best for them," said Florida State University pre-law advisor Cathy Barrios. LSAC recommends some resources, which you can find on their website and they even include some free resources students can use. The site provides examples of what the new LSAT looks like because they give the test online now and not on paper. They give one free practice LSAT online that gets administered basically the same way as the actual test, and you should use that to your advantage. Ideally, you should take more than just one practice test–about one each month if possible to gauge how well you study.
Some start their test prep by taking a full practice LSAT cold (without any prior contact with anything LSAT). If you know you will freak out if you see a low score, you may not want to do this. The advantages of taking a cold LSAT include knowing which sections give you the most trouble naturally, and knowing which sections you need to focus on more. Either way, sit for at least one full-length practice LSAT before you take the real one. Make sure you time yourself often, but not right away. Pay attention to events on campus, because a lot of colleges give free LSAT workshops or info sessions, and sometimes even free practice tests.
When should I sign up for the test, and what dates should I sign up for?
Students should sign up 7-8 months before their desired test date if they know which date they want to sit for the test, but every student has different needs and may do this at different times. When you do want to apply, know you need to sign up at least a month ahead of time. Seats fill up fast, especially for popular test dates like in June, July and September.
What do law schools look at?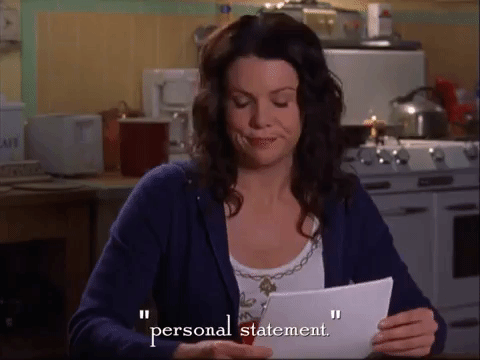 Law schools primarily look at your LSAT score and your GPA. Other factors they consider include letters of recommendation, which typically come from professors or bosses, your personal statement, your resume and your transcript. A score of 158 typically gets students into most average law schools, though law schools need to show their 25th percentile, median, and 75th percentile LSAT scores and GPAs. Look at the median LSAT scores of your desired school and strive to meet that, though if you have a score lower than that you should still apply. Law schools do like to see well-rounded individuals, so internships, leadership positions in clubs, community service and jobs law schools look favorable and may make the difference between you and an applicant with similar test scores.
How do I choose a law school?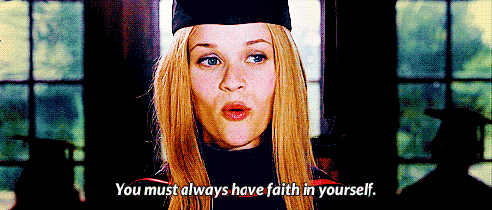 Although you should consider rankings when you search for law schools, don't base your decision on a number. "As students look for law schools, think of all the different qualities that would be best for you, and have you come out with a positive experience at the end,"  Former US Representative Gwen Graham said. Other things to consider include the programs they offer, their bar pass rate, externships available and the rate of graduating students that have a job when leaving school. As the last bit of parting advice, "Don't have going to law school be all about how much money you are going to make," said Graham. Now that you have everything you need to know, start studying!