Whether watching Raul Esparza serve some serious justice on Law and Order: SVU from the comfort of our couch or serving as a juror IRL, we see lawyers, or at least imitations of them, on a regular basis. We laugh at Bob Loblaw in Arrested Development, gain inspiration from Atticus Finch in To Kill a Mockingbird and experience the stress of trial with Jack McCoy on Law and Order. Although the presence of attorneys in popular culture may convince us that we are familiar with the legal profession, many know little about the tasks and duties that lawyers perform. Before beginning the stressful process of applying to law school, discover what being a lawyer really requires.
Here's How to become a lawyer.
What does a lawyer do?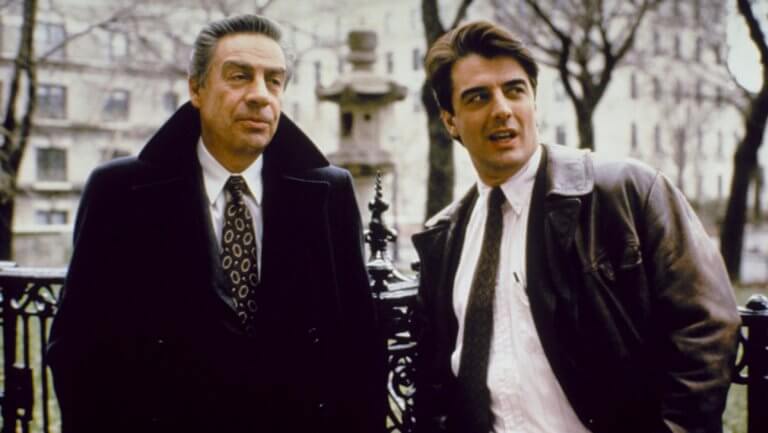 From criminal law to corporate law to constitutional law, each legal field holds different expectations and daily tasks. Although lawyers' responsibilities depend on the practices of each legal field, some of their basic duties include:
Counseling and speaking with clients
Performing legal research and collecting evidence
Analyzing relevant law and precedent
Writing legal documents and filing briefs
Representing clients
What does it take to become a lawyer?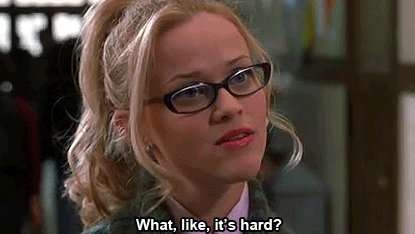 In order to become a practicing lawyer, you'll need to earn a Juris Doctor, or J.D., degree after earning your bachelor's degree. You'll also need to pass the bar examination in your state. "Enjoy your time in undergrad. Take classes you like. Pursue extracurriculars that interest you. Have fun (although, not too much fun—you must pass the character and fitness test for admission to the bar)," recent William & Mary graduate Josh Lang said. "One can succeed through law school and as a lawyer without a law background prior to law school. You do not have to be in a pre-law or political science program to do well in law school." As fictional as Elle Woods's inspirational (and pink) adventure may seem, her acceptance into Harvard Law as a fashion merchandising major is not incredibly far-fetched. With a 4.0 GPA and 179 on her LSAT, Elle gains admission into a prestigious law school without focusing on law during her undergraduate career (and you can too).
However, Lang recommends pursuing an internship for a law office prior to applying for law school. "This serves several purposes," Lang said. "Importantly, you will get a chance to see if the law is really the field for you. Law school is not easy. It isn't for everyone. My usual advice is that law school should be something you want to do; otherwise you may have a rough time. Moreover, interning at a law office will give you valuable connections to the legal market." The moral of the story? Don't pursue a legal career without doing your research. Law school (and daily life) may be rough for those not passionate about their work.
What should you know about becoming a lawyer?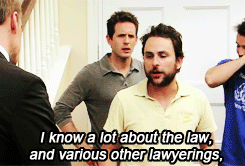 1. What income will i earn as a lawyer?
Not everyone that goes to law school ends up living as lavishly as Harvey Specter from Suits. In fact, only a select few end up making millions. The average income for lawyers is about $140,000, with the lowest paying salaries beginning at around $50,000 per year.
2. How much will I work as a lawyer?
According to Lang, the answer to this question "is the answer to almost every question you encounter in law school: it depends. Generally, a lawyer can expect to work hard. Most of the work is legal research, analysis and writing," Lang said. "This is not to say it is not enjoyable. Ordinarily, lawyers feel like they are doing good for their client (or are sent on not losing a case) and so the work becomes enjoyable." While certain firms expect you to work non-stop, others may not.
3. What will my work environment be like?
A lawyer's work environment depends upon the "class" of employer for which he or she works. Those working for a large law firm will likely experience a completely different work environment than those working for the government or in-house. Chris Leibig, an award-winning criminal defense attorney said his job is "not at all a nine to five job. If I don't have to go to court I come in at 10. Most nights, I'm taking phone calls. I do lots of jail visits on the weekends, if I'm in town."
4. What do I need to know about the future of the legal profession?
While many debate the future of the legal profession, several trends (such as the decrease in graduates, decrease in jobs and growing presence of automation in the legal field) suggest a shrinking job market for lawyers. Leibig notes that not every law school graduate makes a lot of money because too many people go to law school and too many attorneys fight over cases. He urges potential law students to ask themselves, "Do I really want to do what an attorney is supposed to do?" You should certainly ask yourself this question before paying for and attending law school (and, of course, studying for the LSATs). Nonetheless, most graduates from top or highly rated law schools will likely find a job after graduation.
What skills do you need to become a lawyer?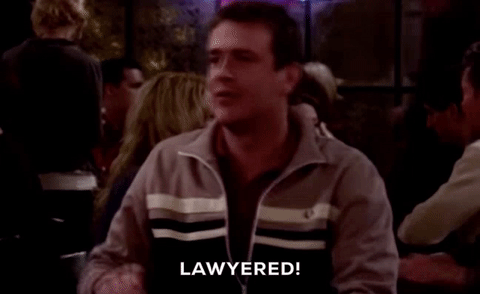 1. The Ability to Write
Popular movies and television shows often skip the heavy writing aspect of the legal profession, preferring to depict exciting trial arguments or "gotcha" scenes in the office. Yet, lawyers highly stress the importance of writing in their profession, claiming a lawyer's ability to write often correlates with his or her success. "Several high-caliber lawyers I have talked to have emphasized that clear, concise legal writing is one of the most important skills to have. Legal writing poses distinct challenges, and lawyers are expected to write a lot," Lang said. Whether writing a predictive statement for co-workers and clients or attempting to win the support of a judge with a persuasive piece, lawyers write non-stop and depend on clarity and the quality of their writing to win cases.
Law schools similarly impress the significance of writing. "It's an entirely different game than in undergrad, whether it is writing skills for an interoffice memo or persuasive brief to the court," William & Mary third-year Benming Zhang said. "It has been gratifying using the skills I learned in my legal writing seminar in my summer associate position at Kaufman & Canoles." English majors and students with other writing-focused majors become some of the most successful law students.
2. Cooperation
While cooperation is important in most aspects of life, it plays an especially critical role in the legal field. "It's important to have a team of people that complement each other," said Leibig. "Some skill sets are good for one situation and not another. No one can have everything you need. That's why I like working with people." Certain people excel at developing relationships with clients, while others create and deliver strong cross-examinations.
3. Critical Thinking
Ask My Cousin Vinny's Vinny Gambini: constructing compelling arguments and creative legal strategies will win cases. "Lawyers are the professionals people come to when they have a problem. When lawyers are given problems, the answers may not be clear, or the solutions may not be exactly what you want," said Lang. "Lawyers need the capacity to think through the rules, critically analyze the facts and figure out a solution that is closest to what their client wants." With strong critical thinking skills, lawyers can discover hidden loopholes, apply precedent in new ingenious ways and develop creative, persuasive arguments.
Reviews
"I would encourage anyone who wants to help people to be a criminal defense attorney. Sometimes the profession gets a bad name, but criminal defense attorneys are the people who are trying to help people who need it every day. The majority of people that are charged with a crime have done something close to what there accused of. However, the system is really unfair because the punishments are too high, the decision makers operate with improper motives and a lot of people's lives are being ruined by overzealous government officials in this country. All you have to do is look at the prisoners in the United States compared to those in other countries to see that. The system is not working well at all. A lot of that is because of the ambitions of people in powerful roles in the system," Leibig said.
"If you want to get more experience, look for paralegal courses at your university or some civil liberties class. While they may not be wholly indicative of your experiences at law school, you may learn some basic information that will ease your transition. And of course, I always advocate for activities like mock trial. It is a wonderful activity where you will learn some basic legal concepts, strengthen public speaking skills and have fun. Just remember only one to five percent of cases are actually tried. So don't expect that every day is trial," Lang said.
"The most challenging thing in law school is adjusting to the fact that there is not a 'correct' answer during exams. Instead, law school exams are testing your ability to formulate a cogent, articulate legal analysis to a specific fact pattern. That dynamic changed up my study habits I was accustomed to in undergrad, but I sincerely believe the challenge is worth it because it is more realistic to my future career in practicing law," Zhang said.