Before the COVID Crisis hit, you dreamed of pleasantly touring the welcoming buildings and neatly trimmed hedges of your A Number One. You envisioned actually seeing the mouths of students and admissions reps as they speak to you and shaking the hands of your future professors. Wow, human contact. What a trip, amirite? Now, you can only hope to keep your head above the unceasing wave of newly proposed social distancing procedures and pandemic policies of your favorite institutions. These new college searching strategies and tips can help you easily get your college research done and get to know your potential homes for the next four years even better than you would have in the era of 2020-Craziness B.C.
Read on for some insight regarding what the future of college life will look like post COVID-19.
What Will College in COVID Look Like?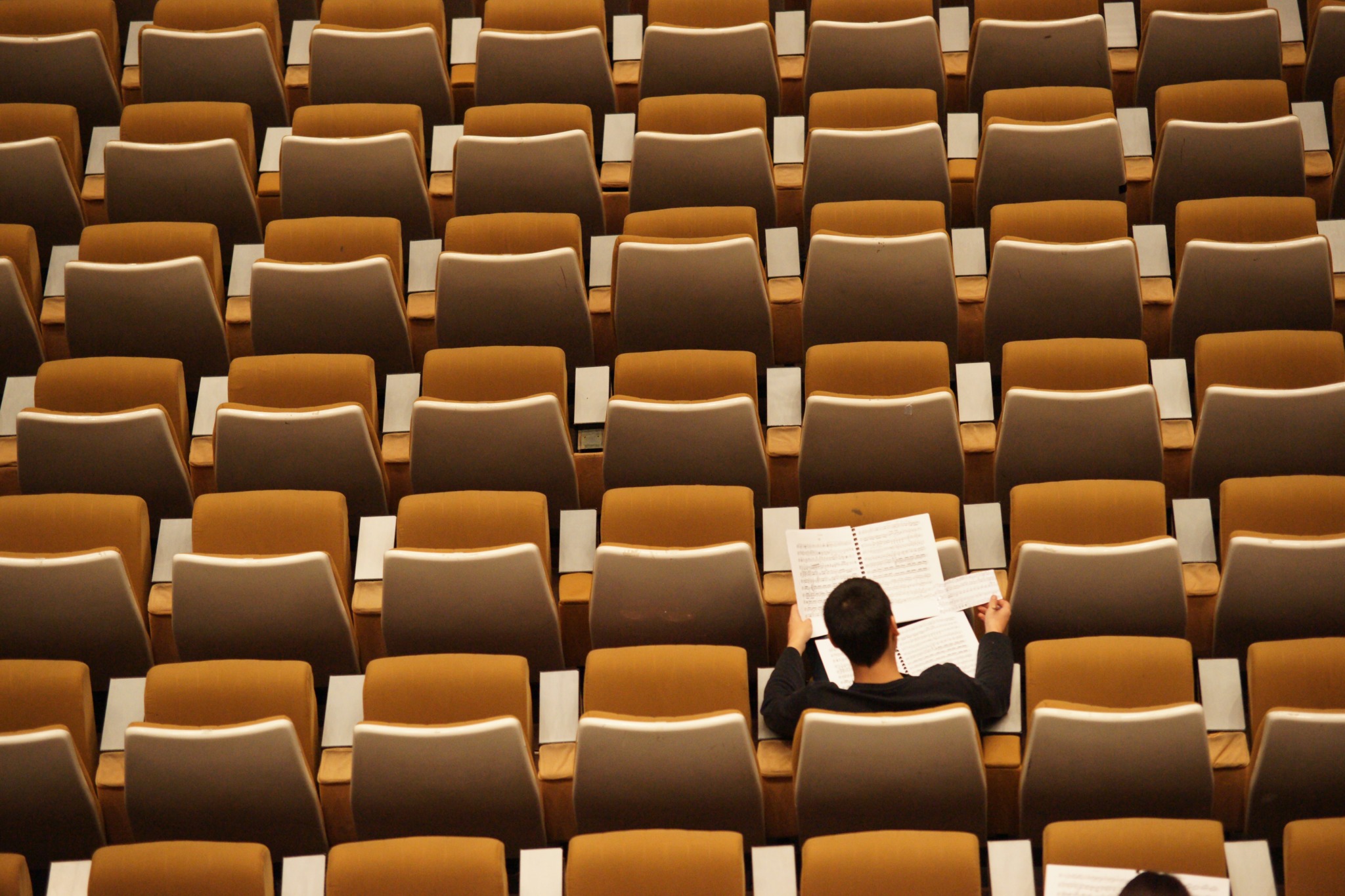 After three months of honorary admittance to Zoom university, you won't want to spend college within arm's reach of Dad's special ornithology-dedicated bookshelf. Still, if this March's chaos left you with any lesson at all, it's that you should stay informed on what colleges will offer in the event of another necessary campus shutdown. Hindsight is 2020, and many institutions are trying their best to provide as many options as possible, from traditional on-campus, to fully remote, to a compromise in between. Many colleges will cut their semester short, stopping in-person classes after Thanksgiving and transitioning to fully remote learning until winter break.
Starting in Fall of 2020, many colleges are going full choose-your-own-adventure mode. "We actually have worked with our faculty to offer our classes in four modalities," Adelphi University Vice President of Enrollment Management and University Communications Kristen Capezza said. "So our classes will be offered in person, online, hybrid, or high flex. So this way, if someone gets sick, or if someone is not able to travel to the US, they can still complete their classes through some sort of online experience,"Capezza said. Hybrid or in person classes will have an entire online component.
Many universities are prioritizing the improvement of their technology to aid students with distance learning. "We are upgrading our technology to support our faculty as they engage with students in real and virtual classroom experiences," Kent State University Associate Vice President of Enrollment Management and Admissions Sean Broghammer said. "New technology in each classroom will allow students who are immunocompromised or have underlying health conditions to participate remotely in in-person classes," Broghammer said. This kind of flexibility also allows for classes to easily transition completely online in the event of a sudden outbreak on campus, without last spring's snail-paced adjustment to virtual learning.
So, while classes will remain the same (no, COVID will not drive that one guy who likes to play "devil's advocate" in seminar away), the main changes this Fall's incoming Freshman class will experience center around campus life. Dorms will likely remain half-empty, since some of the student body will not live on campus, and many colleges plan to section off some housing areas as a quarantine area for exposed students. You can also say goodbye to buffet style dining halls (and goodbye to those giant platters of high piled mashed potatoes). For hygiene purposes, many cafeterias will transition to pre-packaged, individual meals.
Masks will of course remain a requirement both inside and outside the classroom. Think of it as an opportunity to maintain anonymity when you run into your worst orientation week hookup. And universities will maintain the standard six feet of separation between desks in classes and study spaces, limiting seating accommodation but maximizing your freedom to spread out your books on your desk like an alien crop circle. Whatever helps you work, man.
Test-Optional, Say What?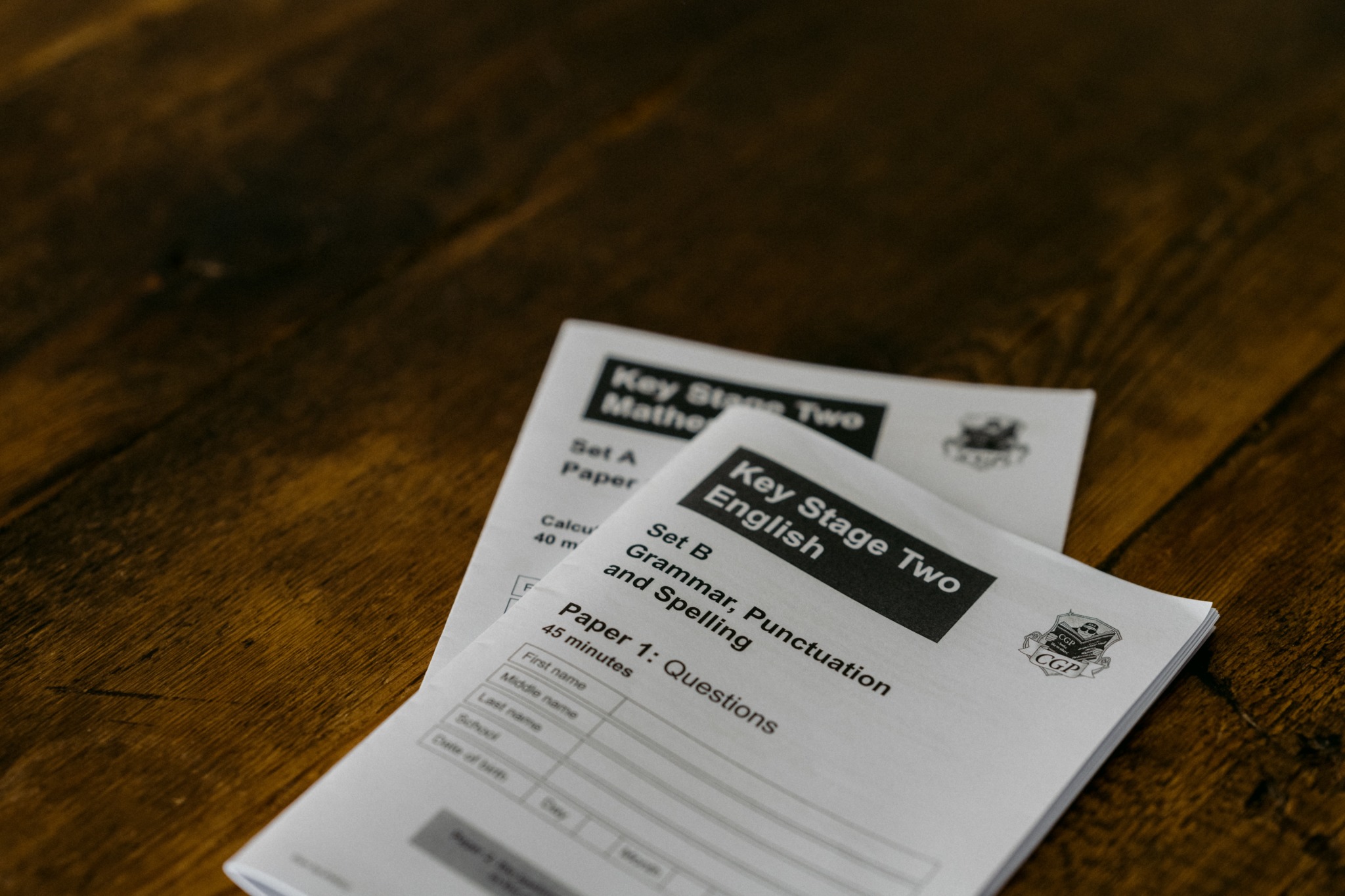 Unless you get a kick out of sitting in a dark room for five hours filling in tiny bubbles, you can rejoice. Many colleges made the decision to waive the requirement to submit SAT and ACT test in new student applications. The move originally attempted to alleviate stress on students whose local testing sites were canceled due to the crisis. But for next year's applicants who fear testing requirements will come back as the virus subsides, you may have lucked out. Like many other things, when it comes to testing, COVID may have simply sped up a process already in motion.
Moving foward, many schools may opt for removing the SAT/ACT testing requirement entirely. "We've been evaluating a shift to move SAT ACT test-optional permanently. We decided to accelerate our decision and we adopted a one year test optional policy and will hopefully determine by next may if that policy will remain a permanent policy," Capezza said. That means colleges will rely on other factors like transcripts, GPA and course choices when making admissions decisions in the near future. "We will look and evaluate students on the basis of the types of classes that they've taken and the strength of their grades," Capezza said. But don't get rid of your SAT-induced stress, only to fixate on your GPA number. Admissions reps also look holistically at the trajectory of your grades and your choice in classes and electives.
However, some prospective students say the waiving of testing requirements actually adds up to a net negative. "The SAT and ACT requirements have probably negatively affected the class of 2021 so far because students usually rely on their test scores to show colleges what they're capable of," Pensacola High School junior Claire Han said. "Once they're optional, it kind of defeats the purpose of the test." In the face of cancellations and delays of other programs and opportunities that high school students rely upon to shine up their college apps, the elimination of test scores could become yet another obstacle. "Like our local university, University of West Florida, I was looking into a research program, a research study for a semester with a professor at his lab," Han recounted. "And that was also canceled because one of the faculty members tested positive for the virus and the university shut down." Many opportunities also suffered the same restrictions and cancelations as standardized tests. However, they didn't receive the same attention from college reps.
All in all, while the virus caused a temporary disturbance to the use of standardized tests in college applications, they could still remain in effect in future admittance cycles. "My advice to students who are seniors this fall would be not to wait until the spring to take their SAT or ACT if a test becomes available, take it," Fairmont State University President Mirta M. Martin said. "If you don't receive the score you anticipated, then you still have several other times to heal that score so that you're able to be considered for promise or for a myriad of other scholarships that require the standardized test." Overall, try not to stress yourself out. You can always retest if needed.
So, even if you couldn't feel more excited to wave goodbye to testing for college, remember that it could still have value when seeking scholarships and financial aid opportunities. If the virus foiled your plans to redeem your down-in-the-dumps GPA with good test scores, options still exist. Many of the colleges not requiring SAT or ACT will still allow you to submit your score with your application. Just be careful that your testing site practices social distancing; nothing would suck quite like getting a positive corona test score, too.
Tips for COVID-Friendly College Searching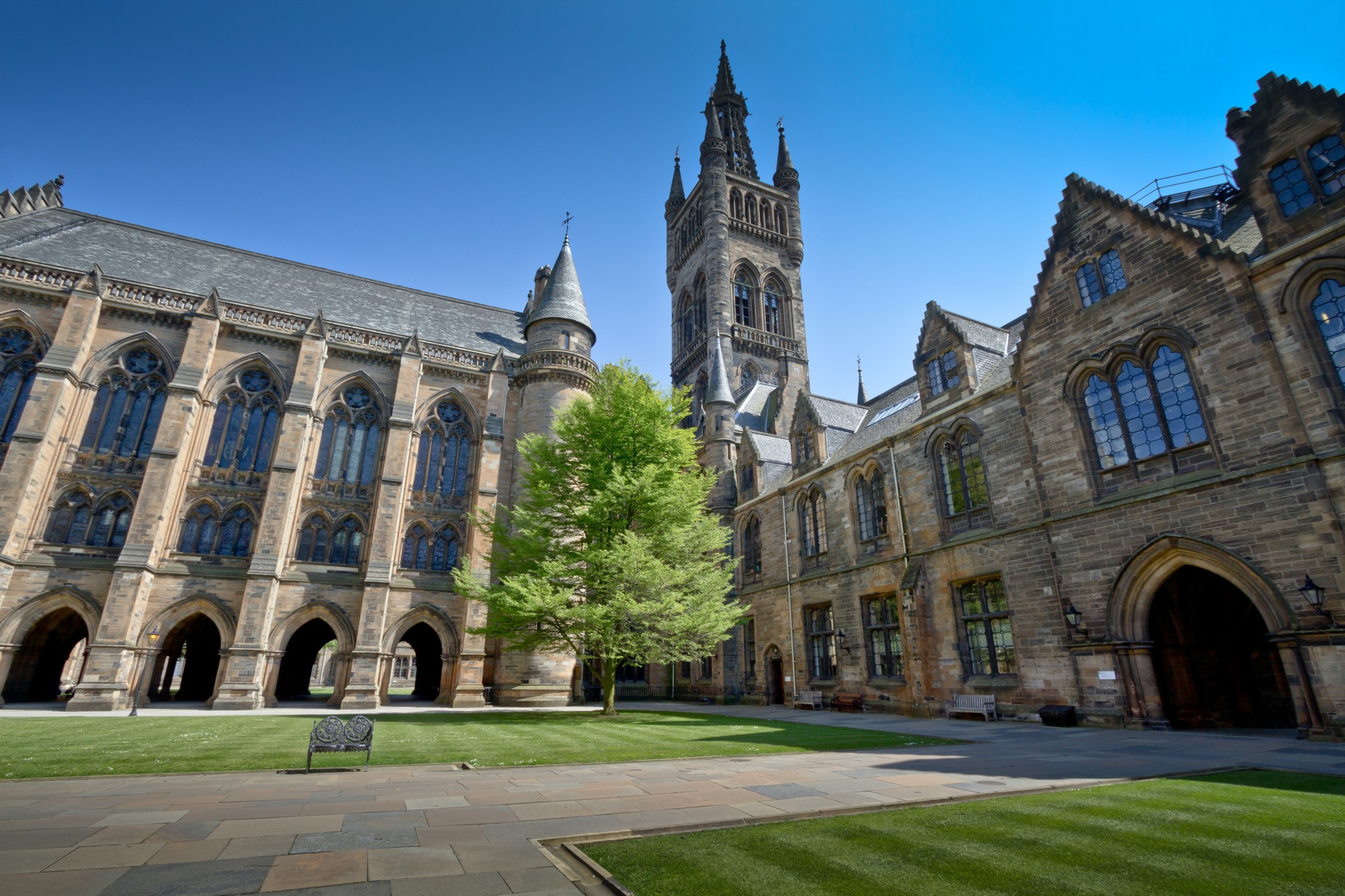 If you planned to crack down on your college search this year, you probably spent the last four months locked in a freak out cycle and hyperventilating into your pillow. If so, I'm here to tell you to stop Googling "entry level jobs Antarctica," because it will be ok. College administrations understand the hell of a roller coaster ride of college searching these days, and they are doing their utmost to adapt the process of years past to current safety needs. If you feel at a loss for how to proceed, consider these next few tips as your manual to COVID college searching.
1. Go On a Virtual Tour
No, you can no longer walk around campus at a snail's pace, sweating profusely while somebody's mom asks 500 questions about young Johnny's bright prospects in the engineering program. But you can get a pretty accurate idea of your dream campus from a virtual tour. Don't think of virtual tours as just Google street view-style panoramas. In fact, most of them feature Zoom narrations. "Some colleges did a pretty good job," Enloe Magnet High School senior Jonathan Zhao assessed. I was looking at colleges that had a VR 360 video where you could look around and see what the campus looks like," he said. To explore your options, don't wander away from virtual tours.
For those still set on an in-person tour, some institutions still offer an individual in-person tour for visitors. "Students and their families can come as long as they're going to follow all social distancing and hygiene and PPE protocols," Capezza said. "We'll give them a map and they can take a walk so we'll give them a shot to see what it's like on campus." Whether you have the opportunity for an individual on campus tour or go for the remote option, just remember to ask questions and take a few notes to research later.
2. Reach out to an Admissions Counselor
Colleges are like the Church of Scientology; if you really want to know what's going on, you'll have to talk with someone on the inside. Many admissions offices happily respond to requests from prospective students to talk with admissions counselors or other faculty. "Reach out to your admission counselor. Make a personal connection if you haven't already. Admissions staff are a great resource to connect you to offices on-campus and learn more about topics such a financial aid, student employment, and campus life," Broghammer said. An admissions officer can not only answer your general concerns and questions regarding COVID-19, but also refer you to other faculty and staff with specific knowledge of your interests.
Some colleges, like Fairmont State, also offer recruiters that can give the context of their personal experience to prospective students. "These individuals are graduates of the university and so they're not only able to tell them a little bit about their prospective major, but just as importantly, they're able to share with them their personal experiences at Fairmont State University," Martin said. When speaking to representatives within a university, the more specific to your desired path of study, the better, so don't be afraid to ask to speak with a faculty or staff member from a certain department.
3. Leverage your Socials
You probably spent the last four months switching feverishly between news feeds, so now it's time to put your socials to good work. First of all, "Follow colleges social media channels to stay connected to the most recent announcements and news," Broghammer said. Colleges are still in the process of figuring out this whole COVID-19 thing, and arrangements and policies for coming semesters can change day-to-day. Stay on top of public announcements, press releases and new policies. By doing this, you'll avoid changing your mind last minute because of new information.
To take it a step further, put on your sleuth cap and reach out to current or graduated students in your desired departments. From them, learn about their experience at the college, what they like about it, what they don't and what they wish they'd known when applying. Remember that admissions reps and recruiters have a vested interest in convincing you to apply. That doesn't mean they're unreliable, but the most unbiased accounts of a school will always come from the students.
Ultimately, college searching in the era of COVID can feel like standing defenselessly in front of a pitching machine; whenever you think everything's under control, it spits out another volley of information. When it gets overwhelming, remember that the onus of this unpredictable situation doesn't belong to you. "I'd encourage students to look at how campuses responded during the pandemic. How were students treated during a time of crisis? This can be very telling in how you will be treated," Broghammer said. Consider this an opportunity to watch how your dream school responds to a difficult situation. If you can handle this pandemic, your future college should be able to handle you.