By now we all know the fact that college can get expensive. Even with scholarships, financial aid and a job, many college students find themselves surviving on ramen and microwavable Mac and Cheese, erasing tears of broke-ness with sodium-packed delicacies. On top of all that, with such heavy workloads, many students simply can't find the time for a full-time job. Instead of working at your school's call center, consider this solution to all your problems: starting a side hustle. For those of you unfamiliar with the term, a side hustle refers to something you do simultaneously with your main career focus/job to earn extra cash. Some people choose Uber or tutoring, while others create their own businesses. In all honesty, you can find endless side hustle opportunities. You may surprise yourself with what will come out of it.
Keep reading to find out the essential steps you need to take to start a successful side hustle.
Step 1: Choose either service or creation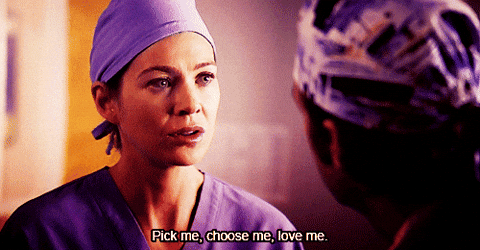 All side hustles essentially fall into one of two categories: service or creation. This means that with your side hustle you will either perform a task for someone or provide a product. Within these two categories, you'll find a multitude of different opportunities you can pursue.
Service side hustles, although practically limitless, include:
Driving for companies like Uber and Lift
Delivering food for companies like UberEats, Doordash, Postmates, GrubHub, etc.
Tutoring and test prep
Essay writing
Resume and cover letter advising
Lessons in dance, singing, playing an instrument, etc.
Dog walking/sitting/washing/training
Photography
Cosmetic styling (hair, makeup, nails, etc.)
On the other hand, creation side hustles include:
Creating beauty products
Selling original or secondhand/upcycled clothes
Knitting clothes and accessories
Making jewelry
Baking/cooking food
Producing visual art
Podcasts
YouTube channels
Blogs
Cosmetic styling (hair, makeup, nails, etc.)
The easiest way to decide what kind of side hustle you want to create involves just a little bit of self-evaluation. The most successful side hustles stem from an individual's passion. Think about your talents, skills, hobbies or secret aspirations outside of your studies. Side hustles give you the chance to pursue the things you love and truly enjoy doing, even if they don't align with your biology major.
However, starting a side hustle can also allow you the opportunity to put what you learn from your studies to good use. University of South Florida graduate student Carmen Florez and her podcast, "Bean There Done That," provide the perfect example. "I realized my episodes that did the best were very psychology focused, which is great; I did get a degree in that so I might as well use it. People just wanted to know explanations as to why they act the way they act," Florez said. "What I've decided to do is take a psych approach to the issues we have in this stage of our life, but explain it in a way that somebody who has never taken a psych class can understand." Florez started her podcast at the beginning of this year and releases a new episode every Wednesday.
No matter what you choose, making this decision will create your first step to starting a side hustle. You can figure out if you made the right choice by asking yourself three questions: 1. Do you see yourself willing and able to devote a lot of time to this particular service/creation? 2. Does the idea of pursuing this service/creation make you excited? 3. Do you feel passionate about this service/creation? If you answered yes to these three questions, congratulations! You can now put your idea into motion and start developing your side hustle.
Step 2: Google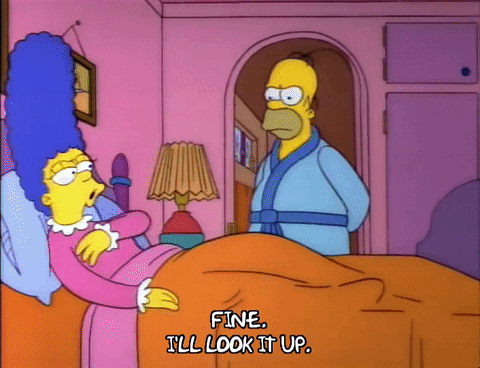 To move forward with starting a side hustle, you first need to take some time to get acquainted with your 'ole pal Google. Now you definitely don't want to overthink things too much while in the planning stage. You'll end up convincing yourself not to do it (if you find yourself falling victim to this form of self-sabotage, that means you and I probably share a lot in common). Nonetheless, you shouldn't throw preparation out the door completely (sorry to burst your bubble) as you definitely need to research a few things. "At first, I just had the idea so I then started looking more into it and doing research. I eventually started finding things I really liked and felt like were very 'me,' especially with things like the packaging," Florida International University sophomore Valeria Salazar said. Salazar began her side hustle, Vlossed, in June, selling her own line of handmade lip gloss products.
For Salazar, research involved how to go about creating her beauty products, different types of packaging for her glosses and things of that nature. For any side hustle, in general, you should take the time to research at least three things. You should first research your side hustle's target audience. As a college student, keeping your own personal network in mind, you may want to figure out how to market your business to people your age. Next, you should look into the logistics of your side hustle's service or creation. In other words, research the time, materials, maybe money and any other necessities required to execute your service or creation.
Lastly, find out how you can and will make your side hustle unique. Most likely, someone else already came up with the same idea for a side hustle as you. Don't sweat it, just do what "West Side Story," "10 Things I Hate About You" and "She's the Man" did. All three of these movies took Shakespeare's plays ("Romeo and Juliet," "The Taming of the Shrew" and "Twelfth Night") and made them completely their own by adding their spins on these classic stories. Finding a unique quality to utilize will set you apart, personalizing your side hustle and giving potential clients a reason to choose you over competitors. This crucial factor may decide whether your side hustle sinks or floats, so don't overlook it.
Step 3: Buy a planner and a calendar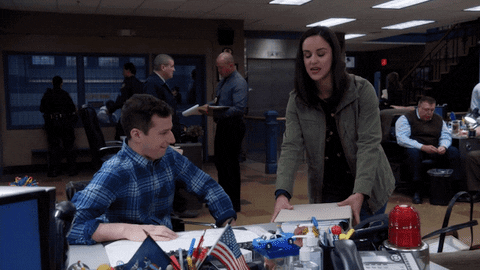 As busy college students with hectic schedules and oftentimes overwhelming workloads, most of you probably already own a planner, calendar or both. If so, consider yourself ahead of the game. For the procrastinators and go-with-the-flow students in desperate need of some time management, consider this your wake-up call and head on over to Staples.
Besides the fact that you need to balance your time between your side hustle and being a college student, any successful business grounds itself on a foundation of strict discipline and organization. "I had to stop my procrastination habit because it works, but in the long run it's not good. I've grown to be a lot more intentional and purposeful with my time so I can manage it better. I made sure that I finished what I had to do for school during the week," University of Florida alumni Vanessa Villareal said. "I would also do things and start studying in advance so I could do everything little by little. That would end up allowing me time to paint. It's very possible and doable." Villareal began her side hustle, Lion's Den Creative in September of 2019, providing beautiful and sustainable fashion through paintings she creates on thrifted denim and more.
Obviously, starting a side hustle will require you to block out time in your schedule each week. You will need to dedicate time to preparing for and then executing your service/creation, promoting your side hustle and communicating with current and potential clients. You may spend anywhere from five to fifteen hours a week on your side hustle. Essentially, it will feel like the equivalent of a part-time job. Treat it as such and dedicate the proper amount of time and organization towards it if you want to make it successful. Along with keeping your time organized, you also need to keep other aspects of your side hustle organized.
For service side hustles, this may include keeping an updated schedule of your appointments, deadlines on assignments you take on and the time it will take you to complete each task you get hired for. For creation side hustles, you need to keep an updated list of your orders, as well as your inventory, spending (if any) and profits. This all may sound like a lot, but once you passed the hard part of putting a system and schedule into place, you'll realize you just made your life a whole lot easier. In fact, if you find yourself lacking in organizational and time management skills, starting a side hustle will help you overcome that threefold. With the best interest of your side hustle and your own mental health in mind, take the time to get find that organization and discipline, in the long run, you'll thank yourself for it.
Step 4: Get social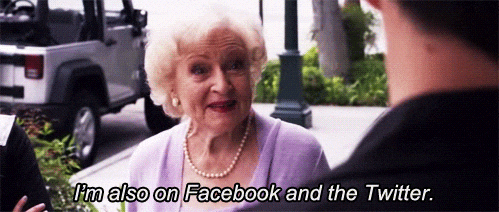 For those of you in the middle of your social media cleanse, I have some bad news for you. Clients won't just magically appear out of thin air ready to hand over their wallets. Especially with the current state of affairs, you need to get creative to generate a client-base when starting a side hustle. More specifically, finish up with Google and make space for your new best friend: social media.
Nowadays, people use their phones 24/7, which you can use to your advantage. "We knew that our online following was super quintessential to our business plan, getting the word out and branding. We made social media profiles on Instagram, TikTok, Depop and platforms like that and we just try to post consistently," Florida International University sophomore Miranda Quin said. "With the algorithms and everything, social media is so great at finding a better audience for you." Quin began her side hustle, earthwear MAFIA only four months ago. As the director of operations, she partnered with Miami Fashion Institute student and now earthwear MAFIA's creative director Fernanda Valle. Quin and Valle collect clothing donations and upcycle them. Ultimately, they prioritize promoting sustainability as they create and sell unique, trendy pieces. Which we stan.
Social media will not only allow you to spread the word of your side hustle to your personal community but also new, broader audiences. As you go along, you'll learn what works best for you and your brand on social media. However, consistency will remain key on all platforms and for all side hustles. To boost and maintain audiences and engagement, you need to post consistently, especially when first starting out. Utilize platforms like Canva and Hootsuite to create professional and creative content and schedule the posting of your content in a timely manner.
More general tips you can use for social media include:
Use social media algorithms to your benefit by including multiple hashtags in your posts. Also, consider tagging relevant accounts.
Ask your clients and close friends/family to send you pictures of them using your product or service that you can use as social media content.
Follow similar accounts to yours and other growing side hustles. Consider reaching out for collaborations with them.
Diversify the content on your social media to keep audiences engaged (photos, videos, live videos, giveaways, etc.).
SELF-PROMOTE LIKE CRAZY! Don't feel self-conscious about it. This will help you get the word out and the people who support you will want to hear about your side hustle, I promise.
Step 5: Don't wait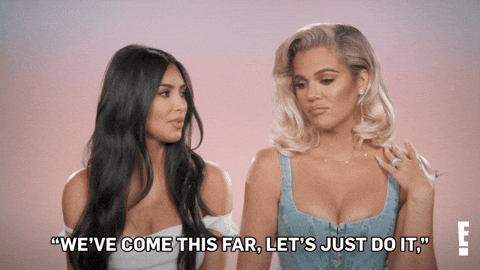 This may make an equal amount of sense as the first step towards starting a side hustle. However, this statement applies to pretty much every step on this list. It honestly felt like a potential glitch in the matrix every time these side hustlers answered this final question. Nonetheless, it proves the point of this step perfectly.
Q: What is the number one piece of advice you can give to college students who want to start a side hustle themselves?
"Start now, fix later. For me, I spent an entire semester, or at least six months, wanting to do this but worrying about doing it right and making sure it would come out perfect. That stopped me from actually being able to do it. Once I gave myself a deadline and decided to just fix things as I go, it became a lot better for me. Procrastination as a form of self-sabotage comes from a point of perfectionism. Just do it and then fix it later," Florez said.
"It was a very impulsive decision [to start my business Vlossed] because I knew if I waited too long to think on the idea I would back myself off of it. I'm proud of myself for getting something started because I've never been a business-type person. Honestly, I just thought to myself, 'Why not?' Just go for it," Salazar said.
"The biggest piece of advice is literally just to start. When you wait for the best time there's always going to be something that pops up and will make you want to push things off. When you just go for it, eventually it'll motivate you to take it more seriously too. If you feel like you have something to offer, instead of waiting for the best time which may never come, go for it and just trust your abilities and the process," Villareal said.
"My biggest advice would be to just get started. Sit down, come up with a plan and execute. Even if you fail, adjust and execute again. Even if it doesn't work, adjust and execute again. Get yourself out there and do it, that's how you'll learn what does and what doesn't along the way; there isn't a perfect manual. People get too stuck in thinking about it and trying to come up with all the details. Sometimes you don't have the details or don't know what you need until you do it. You just have to go out there and try," Quin said.
Yes, essentially, they all said the same exact thing: don't wait. While you can't control the past or the future, your power lies in the present. Take this as a sign. Seize the moment and start chasing your dreams; not tomorrow, a month or a year from now. Start today.