Starting to feel Netflix partied out? Although TV bingeing never goes out of style, typical social distancing interactions today prove a bit boring after the fifteenth or sixteenth repetition. With regular Facetime nights and streaming parties already under your belt, start adding some more exciting six-feet-apart traditions to your repertoire. Hinting at more than just a semblance of an ordinary summer, get ready to make 2020 a summer to remember – and not just from behind the comfort of your computer screen!
Keep reading for a College Magazine-approved list of surefire fun social distancing activities that you'll want to turn into traditions.
1. Roller-skate Tik-Tok style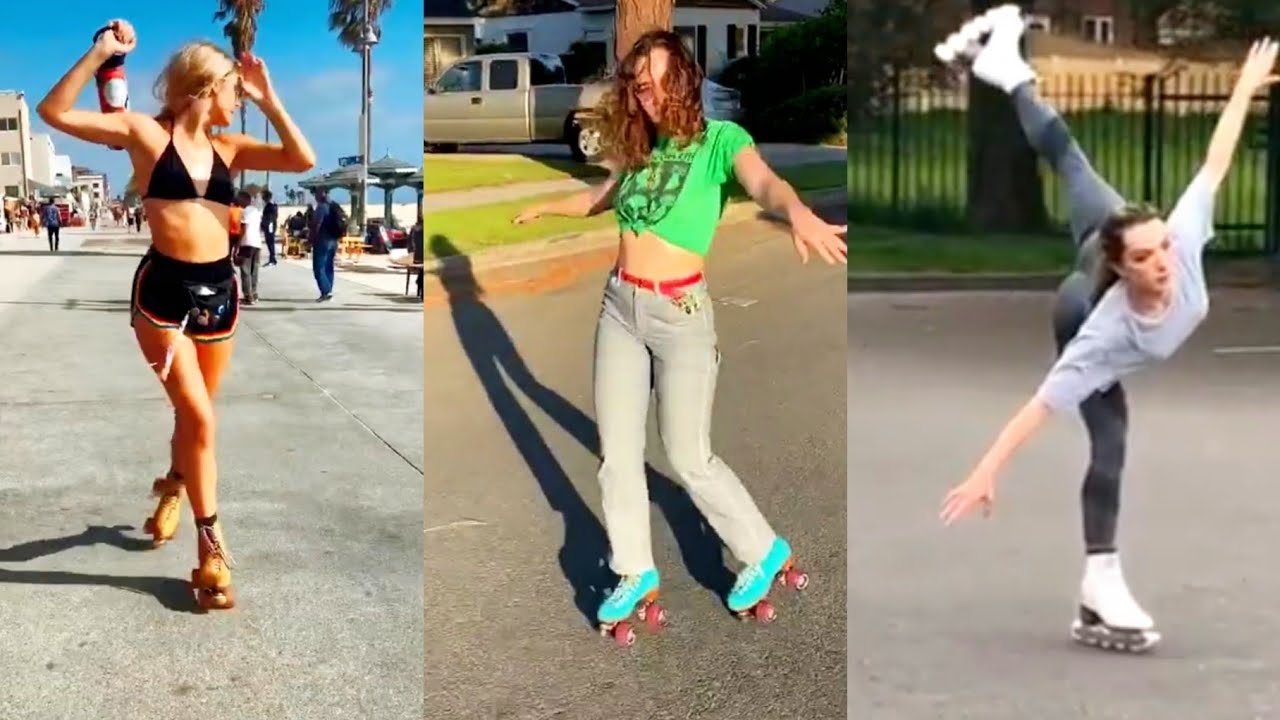 Who else dreams of embodying effortless grace like those Fleetwood Mac roller-skaters on TikTok? Maybe those of us that don't suffer from two left feet can achieve this viral sensation in a heartbeat, weaving in and out of sidewalks and jamming to 70s pop before breakfast. Convince some willing friends to help pick you up off the ground and press record. "As quarantine was starting I kept getting recommended these roller-skating videos on YouTube. I started watching them and was like, 'That's so cool, I wanna look like that!' So, I bought a pair of kinda expensive-ish roller skates selling cheap on eBay, and started from there," SUNY Oneonta senior Daniella Fishman said. "I put on some tunes and rode around, once with a friend, and it made me feel funky, haha. If I didn't start roller skating this quarantine, I think my mental health would be suffering more than quarantine made it." Knee-pad it up and ride solo; unless, of course, you have several extra hands at the ready for filming purposes, try out this trend with a roller-rink buddy. Stay six feet apart for all of your Stevie Nicks-approved twirls and spins, rock your grooviest outfits and start dancing.
2. Zoom Game Night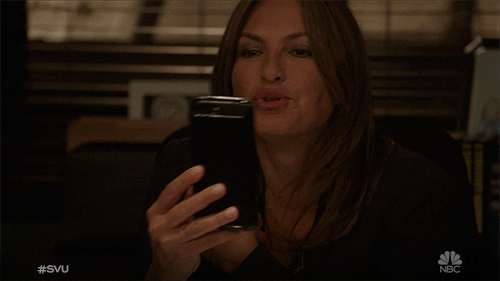 Clink. That's the forgotten sound of you and your friends cheers to one another's latest Tinder swiping binges over cheap plastic wine glasses and Target face masks. Okay, so missing out on basement parties, rose nights and endless Cards Against Humanity battles kind of sucks. I mean, how many shared Buzzfeed quizzes make it through cyberspace until you begin to desperately crave face-to-face interaction? Fortunately, Zoom offers more than just background noise as your professor drones away on a Monday morning; it provides a safe alternative way to party—pajama ready— in the comfort of your own bed. "Some of my friends from elementary school and I had a virtual game slash wine night on Zoom," Hunter College senior Brigid Fegeley said. "It's nice to have solo wine nights every once and a while, but even better with friends, (sort of) at the same time." Turn Animal Crossing into your own cartoon version of guy's night out, or attempt your best drunken Picasso with Skribbl, Gen Z's Pictionary. And while happily judging the latest Netflix teen rom-com alone presents some perks, life always proves easier to get by with a little help from your friends (and sometimes alcohol).
3. Work out with a buddy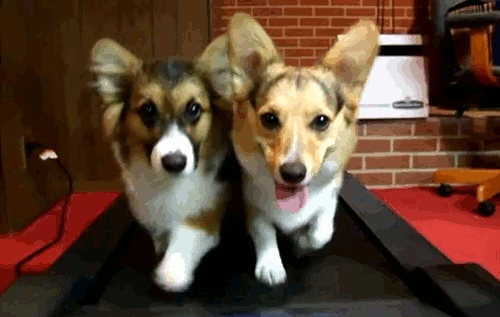 Exercising alone–while on your own schedule–proves both a blessing and a curse. Sure, you get to decide when to work out, what new moves to try and how long you last before throwing in the towel. On the other hand, you still need to force yourself to break out the yoga mat and actually do it. Even though your Pilates partner remains physically distant for moral support and motivation, virtually they prove 100 percent ready to cheer you on. Sync your Apple Watch on Activity Mode to compete with or track your friend's movement for the day, or use other apps like FitBit or Fitocracy to update others on your progress. Social fitness and social distance create a winning combo for staying healthy on an unsurpassed level, even if you pause to drink some iced coffee for inspo.
4. The Great Zoom Bake Off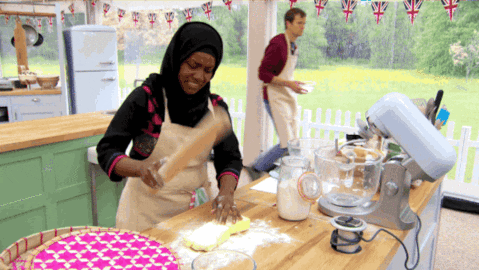 Oh, to be a pastel-colored, aesthetically pleasing Kitchen Aid mixer on BBC's Great British Baking Show. While turning into inanimate objects remains impossible, you can demonstrate Mary Berry-worthy baking skills that will guarantee you not only a Paul Hollywood handshake but several rave reviews from hungry family members. "One unique way I interacted with my friends (while maintaining distance of course) was by hosting a virtual baking night," St. John's University sophomore Megan Lopez said. Yum! Gather your friends on a Zoom call, start your ovens and stock up on a little bit (or maybe two or three more cups) of brown sugar. While you each smell the same buttery scents and desperately attempt to clean up the mess of flour spilled on the floor, easily imagine all of you in the same room. Make sure to include "soggybottoms" into you and your friends' quarantine vocabularies, but definitely not to the crust of your pies.
5. Show your friends some love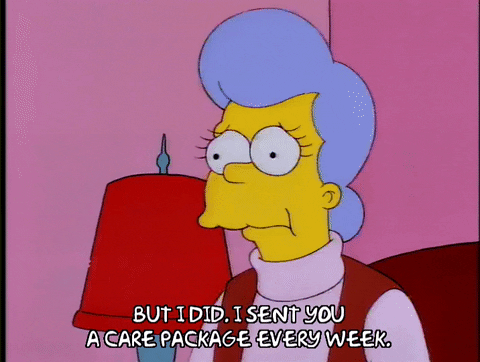 Missing your best friends' lovely faces more than usual? Let them know you care with some handmade gifts designed especially for each and every person. The key is in the care package. Stockpile a basket full of junk food and drinks to assist your BFF through quarantining at home or create a small collage from old photos or magazine clippings to remember the good ol' times. If their love language takes the form of simplicity, send over a greeting card with a wholesomely cheesy quote like, "Friends are like stars, you don't always see them, but they're always there." Aww. In such uncertain times, even the smallest acts of kindness and thoughtfulness go the longest way in sending love and reassurance to those you care the most about.
6. Soak up the sun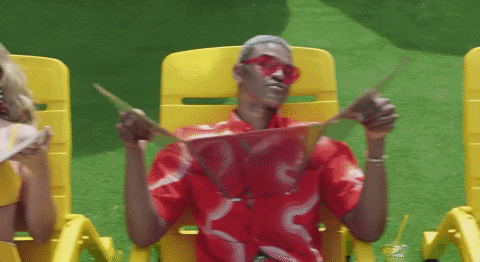 Staying cooped up for months and months takes its toll on even the most introverted homebodies, and sometimes the best medicine amounts to feeling the sunshine on your face. And yes, allow yourself to miss those hours-long mall trips and group huddles in chilly movie theaters; but accept that change is good—especially the kind of change that offers the prospect of summery golden tans and sun-kissed freckles."My way isn't exactly unique but I find it to be the best way to socially distance. I've been hanging out with friends outdoors ONLY! I'll sit in my yard with friends or in their yards and we just chill far apart. We enjoy the fresh air, and sitting in the sun of course," St. John's University junior Alyvia Proscia said. Discover your nature niche and find creative ways to hang out with friends outdoors, while still remaining safely distant. Whether you enjoy taking a quiet walk together along the beach or even six feet apart backyard concerts to Taylor Swift's Reputation, you may discover a unique and beloved tradition with your besties.
7. Cozy up with a Book Club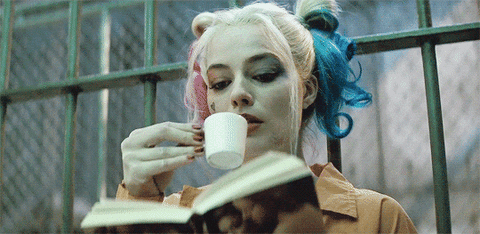 Aside from transporting yourself to an entirely immersive world with the turn of a page, the best part of reading books arguably revolves around gushing about it with friends-  or with just about anyone willing to listen. Feel closer to your friends or loved ones by experiencing the same story at the same time, and set up weekly Facetime meetings to pour over character romances or shocking plot twists. "I joined [my university's] book club right away because it was a great way to read some amazing books and discuss them with friends I hadn't seen in months. It's been so much fun reading books out of my comfort zone and talking about the ways book club has inspired me to branch out my personal reading material!" St. John's University junior Diana Arena said. If you get really into it, choose a character to dress up as and host themed Book Club Zoom calls, or bake and mix drinks as genre-inspired goodies to present to fellow readers. Book your summer with plenty of literary quarantine activities.
8. Paint Date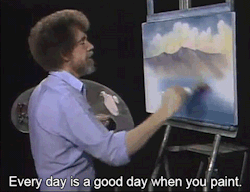 Unleash all that pent-up artistry (once exerted on concert t-shirts or hand-made pong tables) and steady your paintbrush. Set up a Facetime call and paint with a friend, family member or significant other; though soothing Bob Ross voice not included. For a challenge, try and create the same portrait from a how-to YouTube vid, or maybe even attempt to paint one another. Splash some color around a canvas and call it abstract art, or follow social media trends and recreate your favorite album with a different design for each song; you could even post it on TikTok. When you finish, revel in your handiwork and give your painting buddy a virtual high-five for surviving social distancing this long.
9. Support your local small businesses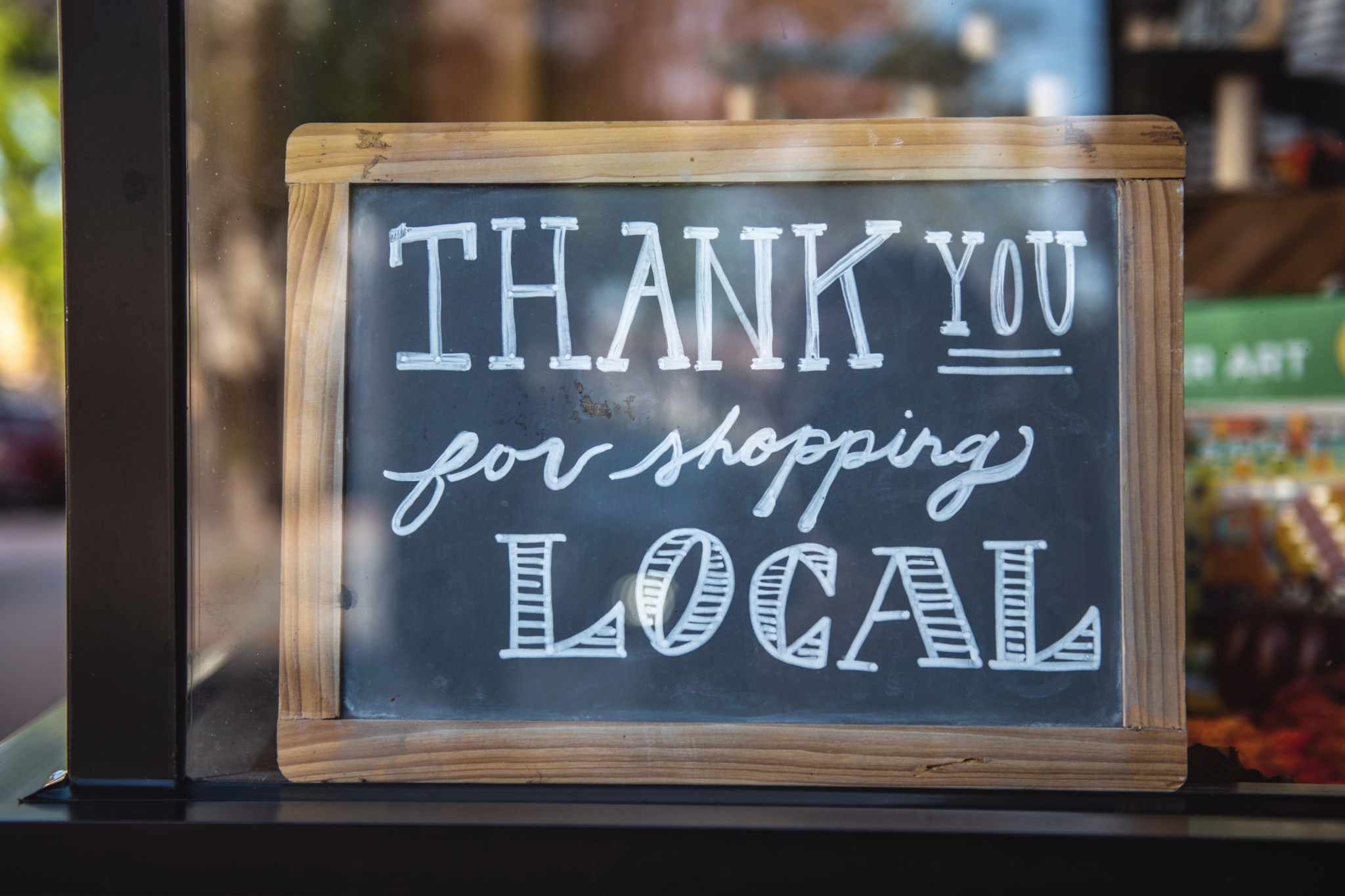 With hundreds of measures in place conducive to promoting safe travel and essential shop visits only, many small businesses face tough losses. As stay-at-home regulations begin to lift, head over to your local coffee shop or favorite diner and show them some well-deserved love. "I've gone and explored lots of new places with friends around New Jersey since quarantine started," St. John's University junior Nicole Hershman said. "But we try to eat out at some small businesses around our town at least once a week to help them out." Aside from curbside pick-up options and outdoor dining, there are plenty of ways to eat out with friends without endangering any essential workers or one another. Order your meals to-go, pack your car full of blankets and head over to the park fora sunset picnic. Bask in the open air of a beautiful night out with friends and some to-die-for dinners, and help keep your community afloat the best you can.
10. Family Wine Night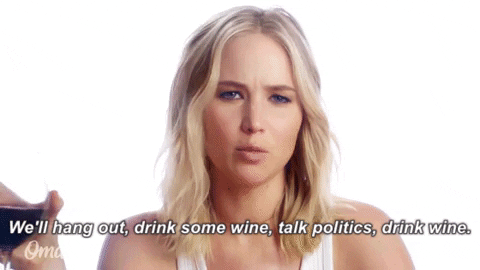 You know the saying, I think it goes 'a family who drinks together, stays together'? Or maybe not. But still, sometimes the best way to power through these uncertain times means leaning on your family, even miles apart. "One thing that I have done to keep in touch and stay close with family while socially distancing is to have virtual wine nights together," St. John's University junior Briana Beninati said. "We gather on Zoom every other week and we all drink our wine together, you know, in the best way we can." Catch up on all the ways you individually combat feeling stir-crazy, or reminiscence upon life just five months ago when you could annoy each other in person. With your fave drink in hand, dad's lovably crazy rants and the smiling, cute faces of your baby nieces and nephews, feel gratefully at ease and maybe just a little bit buzzed.
11. Board Game Night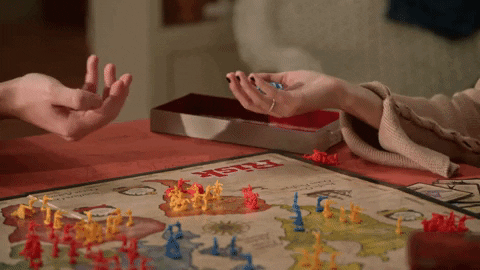 Remember when you were like, seven, and all you cared about was beating your second-grade boyfriend at Jenga on a rainy school day? Okay well, newsflash, 2006 just returned. Since the next outing to beach arcades or bowling with your significant other remains unclear, unearth those dusty Monopoly sets and revamp your long-lost competitive side. Set up camp in your backyard to roast some s'mores and socially distance the hell out of Head's Up, Scrabble and more. "Socially distancing myself from others with my family has uncovered some pros," Steven's Institute of Technology student Gerard Cardinale said. "Being home brought me back to the good old days when life was simpler, just playing board games for hours. We play anything and everything, old games and some newer ones, to pass the time." Sorry sore losers: keep a log — not mandatory, but nevertheless an excuse to Pinterest cute game log boards — totally the most wins, and loser bakes you the dessert of your choice. Sorry, I don't make the rules.
12. Curate your ultimate early 2000s persona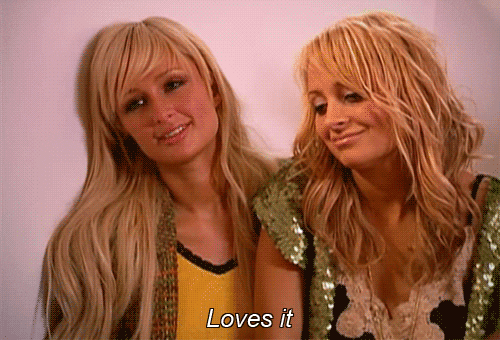 Which quarantine character do you identify with most? Some categories range from self-care extraordinaire, acing those ab workouts and lemon-water mornings like a pro; or the irl Buzzfeed guru, testing wacky food crazes and makeup tutorials with all of their newfound spare time. Some, however, prefer to social distance by traveling back to a body-glittery time we all fondly remember: the early 2000s. "Quarantine has really allowed my sister and I a lot of time to sit back relax and fully immerse ourselves in 2000s culture. The movies, music, and most importantly — the fashion — of that time are iconic, and quarantine has given us the chance to really turn back time and pretend we're in a better place (aka 2005)," SUNY New Paltz senior Gabrielle Vultaggio said. For you and your friends to form an ultra-Nicole Richie and Paris Hilton bond during your time apart, delve into anything and everything millennial.
Binge-watch reality TV together and share Spotify playlists that remind you of your after-school drives home from Blockbuster. Match outfits on your Facetime fashion show with coordinating butterfly clips or attempt some chunky at-home highlights (dye at your own risk). If you both want to go the extra mile, send one another matching patches to stitch together your very own pair of sisterly jeans. For a finishing touch, sign your texts, 'Xoxo, QRNTN QT' (quarantine cutie), like mega 2000s gals.
13. Get groovy with a drive-in movie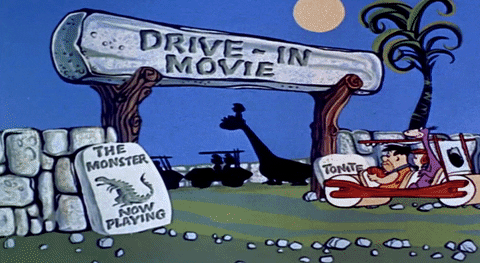 Netflix party, check. Makeshift movie projector that basically consists of your laptop propped up with movie-goers squinting around a small screen, check. Instead, let some fresh air in through the moon-roof and social distance the romantic indie film way as you head over to a nearby drive-in theater. "My family and I went to a drive-in movie theater and we each brought lots of food with us," SUNY New Paltz senior Veronica O'Brien said. "I think it's like $50 per car but still, it's a super fun way to watch a movie and hang with friends too!" Tell your friends to turn their radio dials and park side-by-side and live your best "Grease" stranded-at-the-drive-in- fantasies (without problematic Danny Zuko, because, ugh).
14. Hiking Hangouts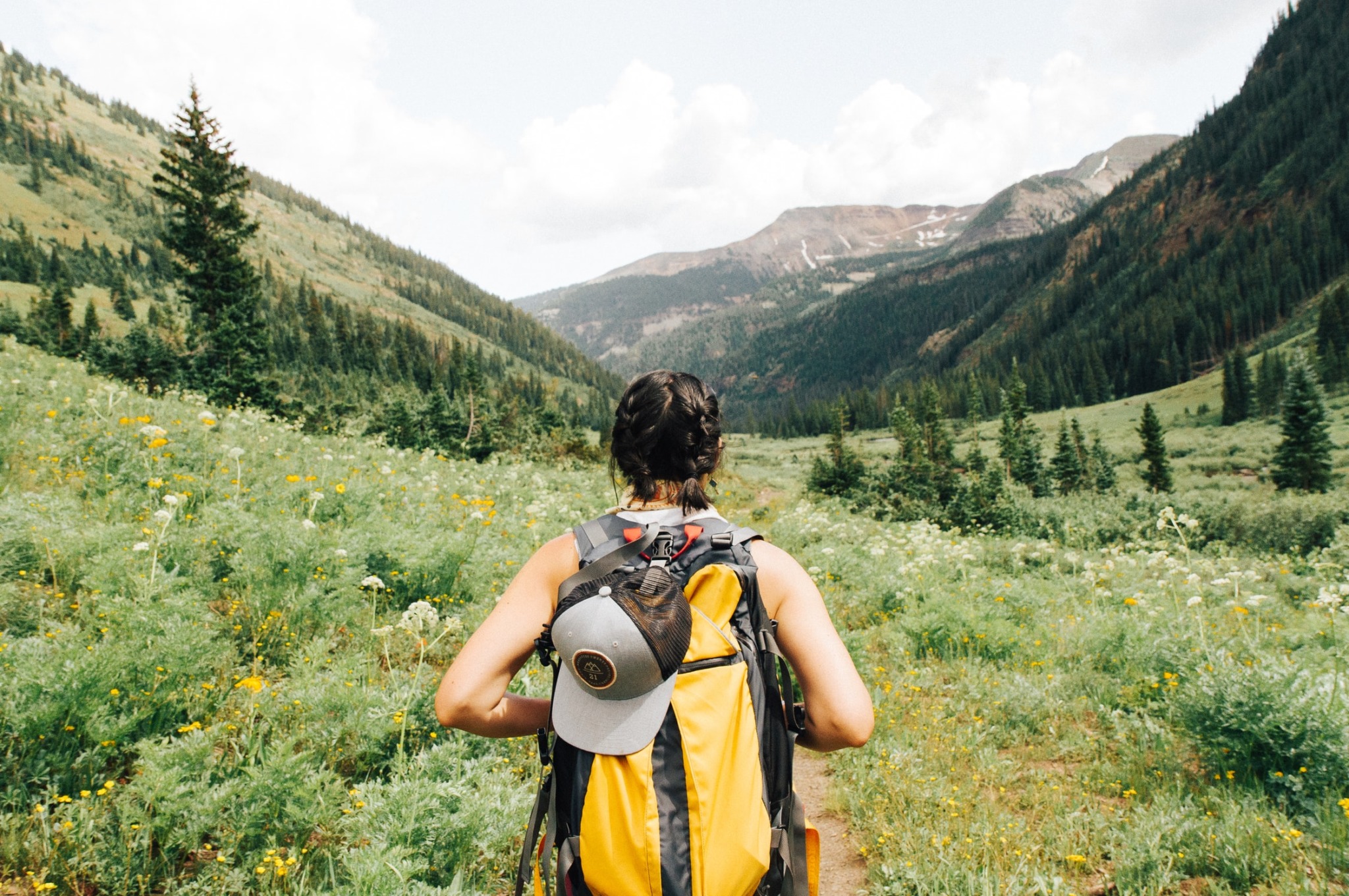 Since quarantine, you emerged from the shell of your room and squinted away from lots and lots of blue light. Woah, fresh air. While slowly experiencing activities you never imagined yourself partaking in, add hiking with friends to the long list of all outdoors and all slightly socially-distant gatherings. Mask up and take leisurely bike rides along some lakes upstate, or head upward to witness a view unrivaled by your computer lock screen. Once you all trek your way to the top of the mountain and park it on a nice, open field, take a breath and enjoy being in nature with the people you love. After too much bodily exertion that didn't include rolling out of bed to scavenge for some snacks from the fridge, a serene nap on a picnic blanket doesn't sound so bad, either.
15. DIY Trunk Parties
Time to clean those empty water bottles and old sweatshirts out of the backseat of your car, as much as the procrastinator in you wants to forget they exist. For good reason, I promise. Splurge on some dollar store finds and decorate your trunk according to whatever theme calls to you for an unbelievably easy parking spot party. "One of my favorite things to do is meet up with friends in our cars somewhere," St. John's University sophomore Diana Deserto said. "It's nice to see them face to face instead of through the phone, especially because everything seems like it's that way." Maybe you feel beachy enough to adorn your seats with flip-flops and shell stickers, and your friend embraces a "Starry Night" vibe with a galaxy tablecloth over her backseat. Let your imagination flow freely and make your trunk the one and only spot to spend time with friends. Honk if social distancing this way feels pretty sweet.