"Is this heaven?" "It's Iowa." Staying home this spring made us sick of our homes, but not of our cities and all they offer. Iowans shouldn't write off summer just because they won't see the Iowa State Fair butter cow this year. We can take this opportunity to embrace the Field of Dreams wisdom and treat the state as a getaway. Throw away everything you know about Des Moines and Iowa and see what else you can find; what else you can learn. No need to spend the summer glued to Netflix and Disney+ with an entire state to explore.
These 10 COVID-safe activities will help your summer in Des Moines fly.
1. Hiking, biking and jogging, oh my!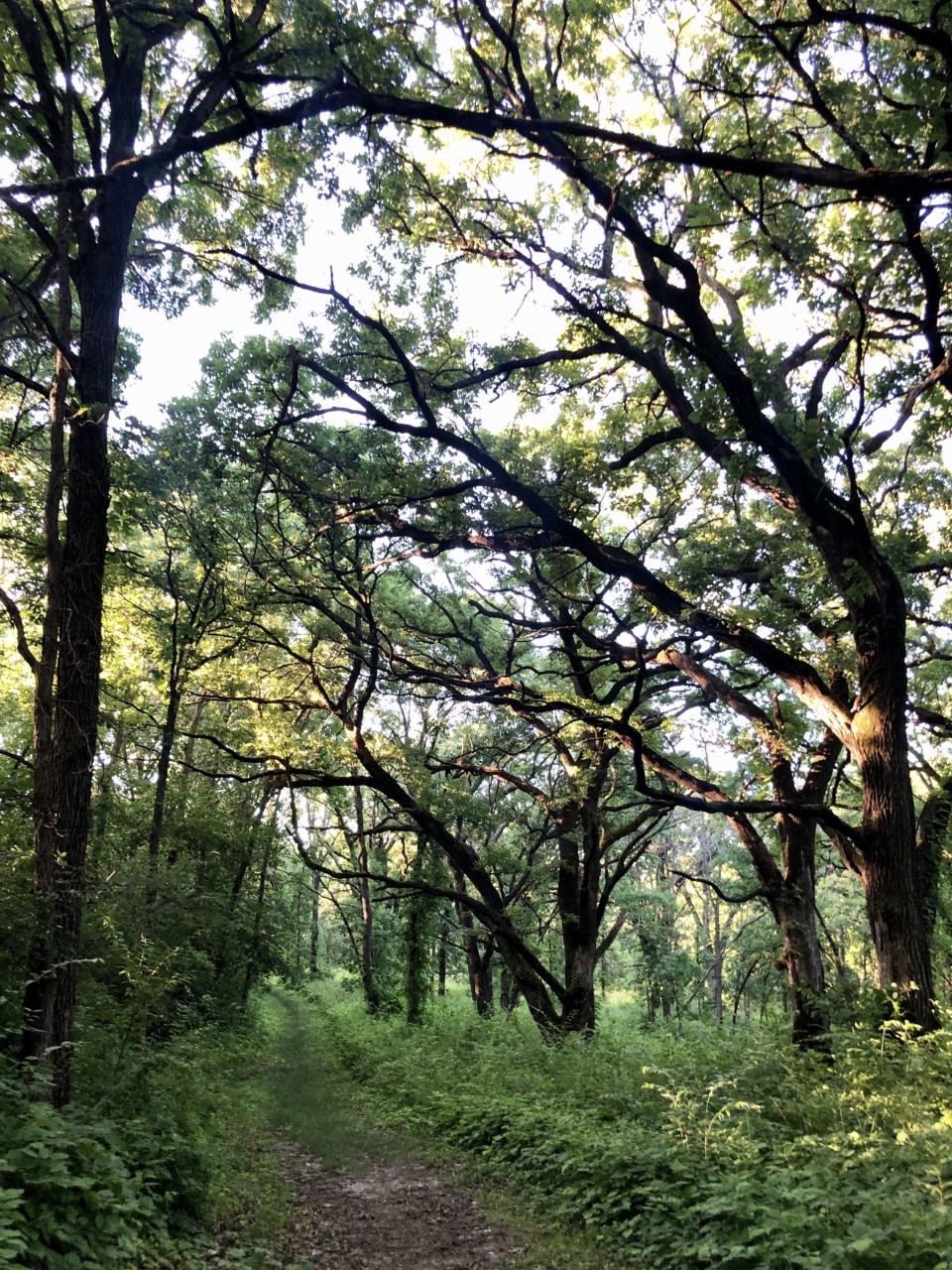 Des Moines locals know their go-to outdoor recreation spots: neighborhood parks, Gray's Lake, the Pappajohn sculpture garden. The pandemic readily exhausted these cycles of typical outings. That 'What do we do now?' feeling pushed them to survey the city closer, like studying where to fit the next piece in a jigsaw puzzle. "With my partner, we've been getting out and hiking more. Before this, I used to only go walk around heavily trafficked places like Gray's Lake or Waterworks [Park]," Drake University senior Marie Nalan said. "We've gotten onto some of the trails that go along the Des Moines River, and there are some cool trails in the Saylorville [area]." Known to every central Iowan, the Neal Smith Trail winds for 26 miles from downtown Des Moines to Polk City, home to Big Creek State Park.
A trail or one of 83 state parks awaits, ready to deliver a boost of fresh air and scenery no matter where Des Moines leads you. "My favorites are Fort Des Moines Park, Easter Lake and Saylorville," Drake University grad Giada Morresi said. On top of finding new trails, why not travel them in different ways? "I bought a bike on Facebook marketplace," Nalan said. "So I've been biking more, which is cool because I used to bike a lot before college and I stopped because I didn't have one here." This alternative summer also might mean keeping up with old habits. "I go on a lot of long-distance runs still," Drake University grad Anna Nelson said. "I'm still trying to get up for that in the morning before work, before it gets too hot." The Iowa Natural Heritage Foundation provides a map as well as an app for finding bike trails. The Iowa DNR compiled this complete list of state parks.
2. Adopt a fluffy roommate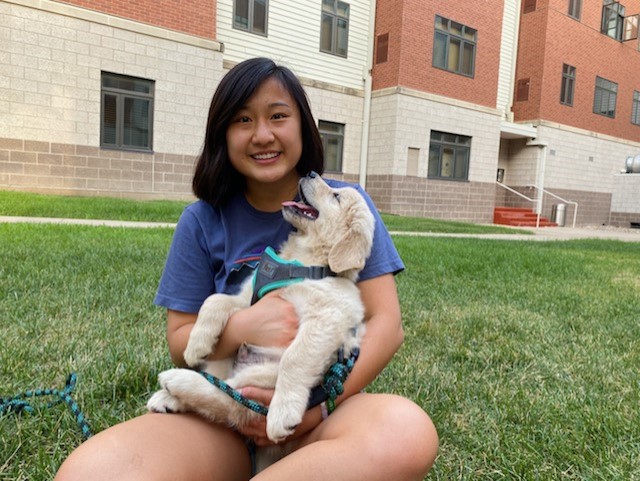 In the past few months, shelters nationwide actually ran out of animals — it can happen. If you spent the spring cuddling your pets to destress, you know why. They comfort, entertain and distract us with distinct personalities and antics that we find secretly adorable. "I've never been able to have a dog at home, and [my boyfriend] grew up in rural America, so he has had tons of farm animals," Nelson said. "I have no experience with dogs, but I've always wanted a golden retriever, I wanted to name him Lincoln and I wanted a male, so my dream is patching together [now]." Once your pet settles in and most likely onto your fresh laundry, they will love the extra time.
Take advantage of the time you have for petting, playing and walks (catwalkers, unite!). "I really think this is the most ideal time to get a dog because you can do all of the training with him at home [and] potty train him at home," Nelson said. "You can be with him through this time of life where he's fluffy and small and full of energy. Instead, if I was working [at an office] right now and I wanted to get a puppy, I could never see him." Although shelter populations dwindled, plenty of pets remain without a home and a human to pester with love. Furry Friends Refuge and Animal Rescue League are open by appointment only at multiple locations around Des Moines: inquire about adopting a specific animal or fostering! For a low-maintenance companion, Iowa Pet Food and Seascapes and Adam's Aquatics serve Des Moines' pet fish needs.
3. Do a Taco Tuesday takeout night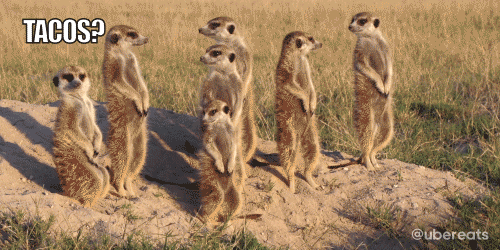 In your search for quality Mexican and Latin cuisine, Des Moines' restaurant scene gives you no reason to settle for the chain restaurants. "[My boyfriend and I] enjoy helping small businesses, so we try to avoid like Chipotle and Papa John's," Nelson said. "We go to Taco Tuesday, so we try to try different, smaller Mexican restaurants around or taco trucks." Named best local Mexican restaurant, Los Laureles sits in the East Village neighborhood, near the Iowa Capitol Building with a spacious patio now open for dine-in.
On the other side of I-235, the Taqueria Veracruz taco truck parks on East University Ave. They serve everything from tacos to quesadillas with traditional fillings such as beef tongue, head and intestines. If those aren't for you, they also offer carne asada and pork. "It's really good, really authentic, and I feel better about spending money there because it's helping small businesses," Nelson said. "My friends and I go to Taco Tuesday every Tuesday since last August … Abelardo's has five tacos for $5 on Tuesdays, so for the first month, we would always go there. Back in February, March we started to try other places and there was a surprisingly large variety." With dozens of Mexican spots scattering the Des Moines area, your Taco Tuesdays will never disappoint.
4. Explore hidden gems around Des Moines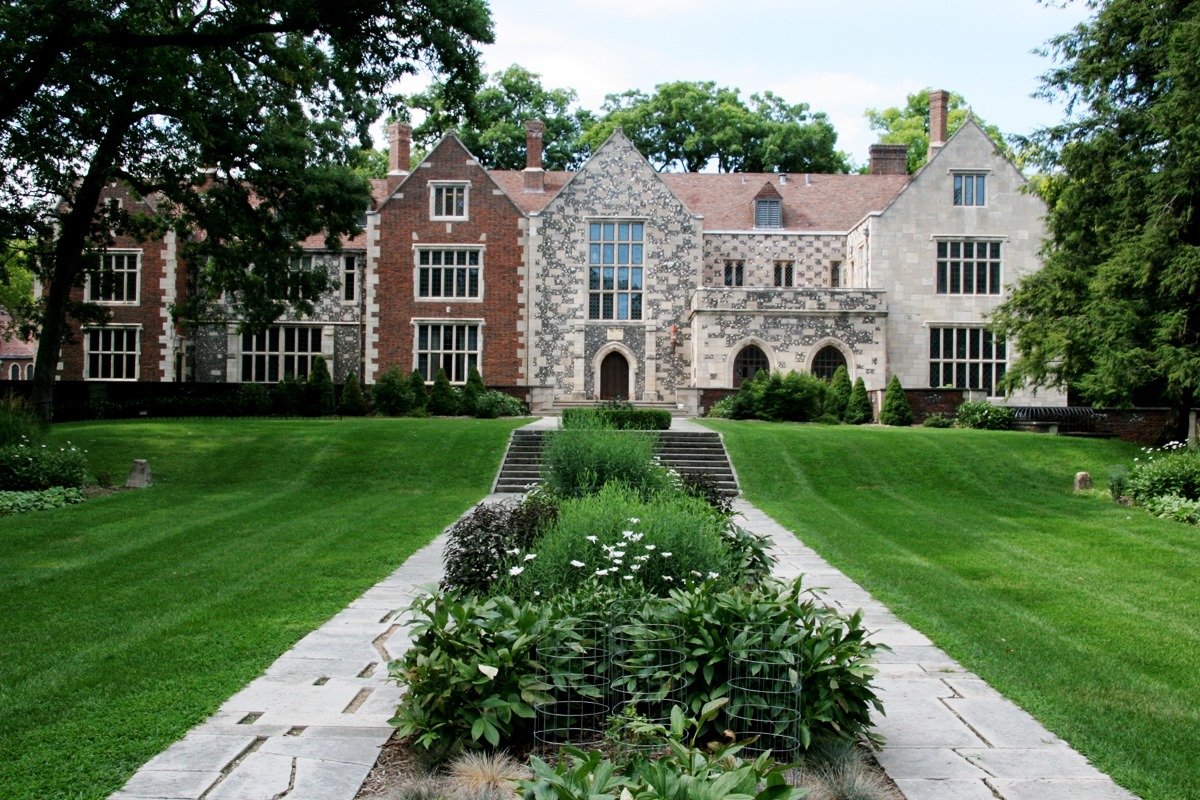 Iowans always knew the little things exist – the quiet nook in a local park; a historical or architectural landmark — but excuses and schedules kept them tucked in the back of their minds. Until now, that is. "One of my favorite things to do before all this hit, and I think they're starting to come back, is go to museums and historical sites," Drake University senior Emily Wilcox said. "There's so many, I [can] walk down and go to the Salisbury House near 42nd Street… I studied abroad in London last year, and I did all the historical sites and museums. I love it and miss it terribly, so to have it in my own backyard is a blast." Start digging into Iowa history with these sights.
If it's your thing, take to the road with no destination and see if you stumble onto the Clark Tower Historical Landmark or the Amana Colonies. Searching for the next destination will turn your summer into a never-ending, satisfying treasure hunt. "When I have free time, I will take a drive to a new place that I haven't seen before," Grand View University sophomore Mataya St. Aubin said. "'Iowa Road Trip' is a great Facebook page to follow, they post some really cool places all around Iowa that I never knew existed!" Tons of pages and resources await you online to spot those hidden Des Moines gems.
5. Take creativity to-go with pottery from Glazed Expressions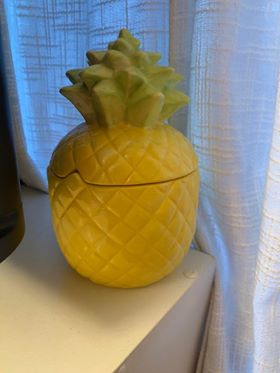 Many kids, as well as now-college students from central Iowa, can tell you about memories of visiting Glazed Expressions for a birthday party or to avoid a cloyingly humid summer day. Each of us can point to a clay mug, bowl or figurine that we took from a blank slate to a colorful creation. "I have made all sorts of things from Glazed Expressions. One of my most recent pieces is a pineapple [shaped] jar," St. Aubin said. "I have always enjoyed art and have gone to Glazed Expressions since I was young. I like being able to create something that is my own." The store's bright and jovial atmosphere encourages imagination, and this summer anyone can take that feeling home with the option to take projects to-go. Bonus: painting in your kitchen means you know it will match the décor. The mediums go beyond pottery to candles, canvas and wood. Check out their website for more info!
6. Take comfort in dining on the Lua Brewing or Royal Mile patio
Some raised an eyebrow when Iowa allowed dining rooms to reopen at half and now full capacity. It meant taking cautious steps when returning to the typically bustling restaurant scene. "I have dined on a few patios since restaurants have re-opened and feel most comfortable when I am able to enter the patio directly without ever having to go into the restaurant," Morresi said. "Some places have opted for remote ordering, meaning you order and pay on a website and only ever see your server when they bring your food." Lua Brewing in downtown Des Moines opened for dine-in using remote ordering, and under a recently passed Iowa law, they continue to offer their beer selection to-go.
A favorite spot of Drake University students, Papa Keno's, returned to Dogtown with a new name after a pandemic-induced hiatus. "They re-branded; now they're called Dough Co," Wilcox said. "It's the same pizza by the giant slice, so we'll go sit out there and have a beer. The only place I've [eaten] downtown is The Royal Mile, purely because it's just my favorite place. They've got a really big outdoor patio, and they've got everything separated six feet apart in the restaurant, but there's no reason to sit inside when it's nice outside." Not only does patio dining present a lower-risk, but you ought to soak in warm Iowa summers while it lasts. Here's a list of some Des Moines patio spots, but know before you go and check with restaurants about their precautions.
7. Visit a modified farmer's market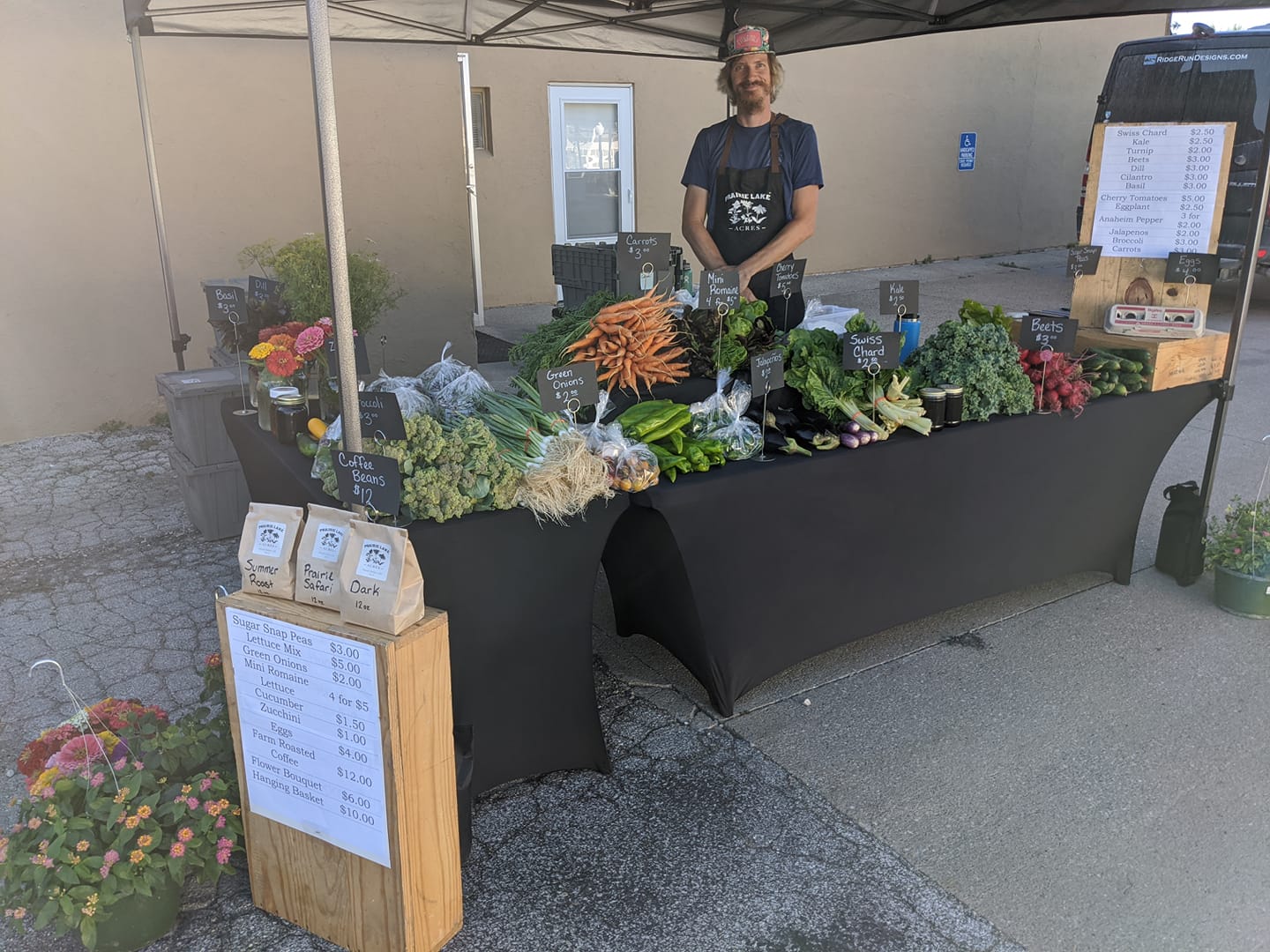 The Downtown Farmer's Market usually attracts hundreds of visitors to Court Avenue every Saturday for a local spread of produce, baked goods, art and Midwest merch courtesy of small businesses like Bozz Prints. But in the interests of safety, the weekly convergence on downtown Des Moines likely won't return this summer. The pandemic canceled the event, but not the product. "I was looking forward to attending festivals and farmers' markets all season, so it has been disappointing to not be able to do that," Morresi said. "However, I am grateful that event organizers have been able to pivot to find ways for us to enjoy parts of the original event, either digitally or from a distance." Some vendors branched off and created an experience with a little more of that farmer's market feel.
Safe ways to get out of the house are available everywhere. You can even experience new things from the comfort of your car. "One activity that has started that I will keep doing is the Drive-Thru farmers market on 70th Street and Douglas Avenue in Urbandale," St. Aubin said. Big Sky Bread, based in Urbandale, hosts the mini-market with produce from Prairie Lake Acres, cinnamon roasted pecans, almonds and cashews from Crazy4Nuts and more. "My personal favorites are Big Sky Bread —they make a really good apple bread— and Timber Ridge Country Market sells some really awesome beef sticks," St. Aubin said. Maybe don't hug the farmers and other vendors (despite your excitement) but do thank them for their efforts this summer.
8. Keep up with favorite Des Moines food trucks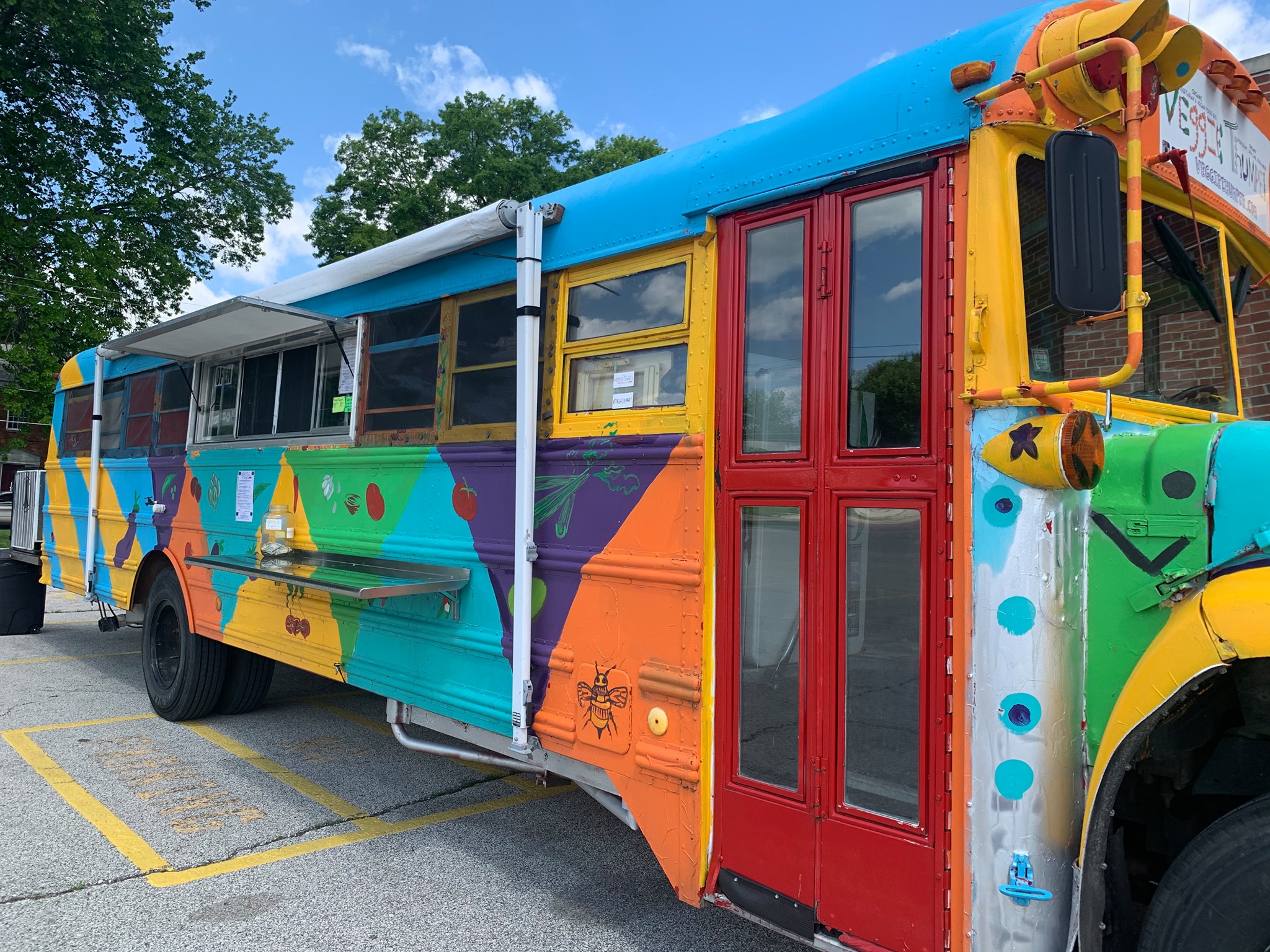 In the era of social distancing, food trucks are the drive-in movies of the restaurant business. The outdoor-oriented design seems perfect for keeping steady business, but Des Moines food trucks still need their loyal customers. "I don't just want to go to Raising Canes or McDonald's more because it's open, you want to support local businesses right now," Nalan said. "On Juneteenth [my friends and I] made a point to go out to a lot of Black-owned food trucks." Wingz on Wheelz guarantees a low-stress experience with a side of jumbo wings and four sauces to try. "They hang out in the AutoZone parking lot on University," Nalan said. "You [can] sit in your car and then come up and pick it up, which [is] really cool." Check out their Facebook page for regular updates.
Food trucks often attract customers with their quirky names; Veggie Thumper, for example. (Did anyone else have flashbacks to watching Bambi?) "It's this vegan truck that operates out of an old school bus," Nalan said. "I would totally go back there, it's really good." Try a plant-based gyro or the pulled "pork" BBQ mac and cheese. Check their Facebook or Street Food Finder and look for the bus! Check out more food trucks and Black-owned restaurants in Des Moines. Use the summertime to try them all.
9. Float or paddle along on Easter Lake or Raccoon River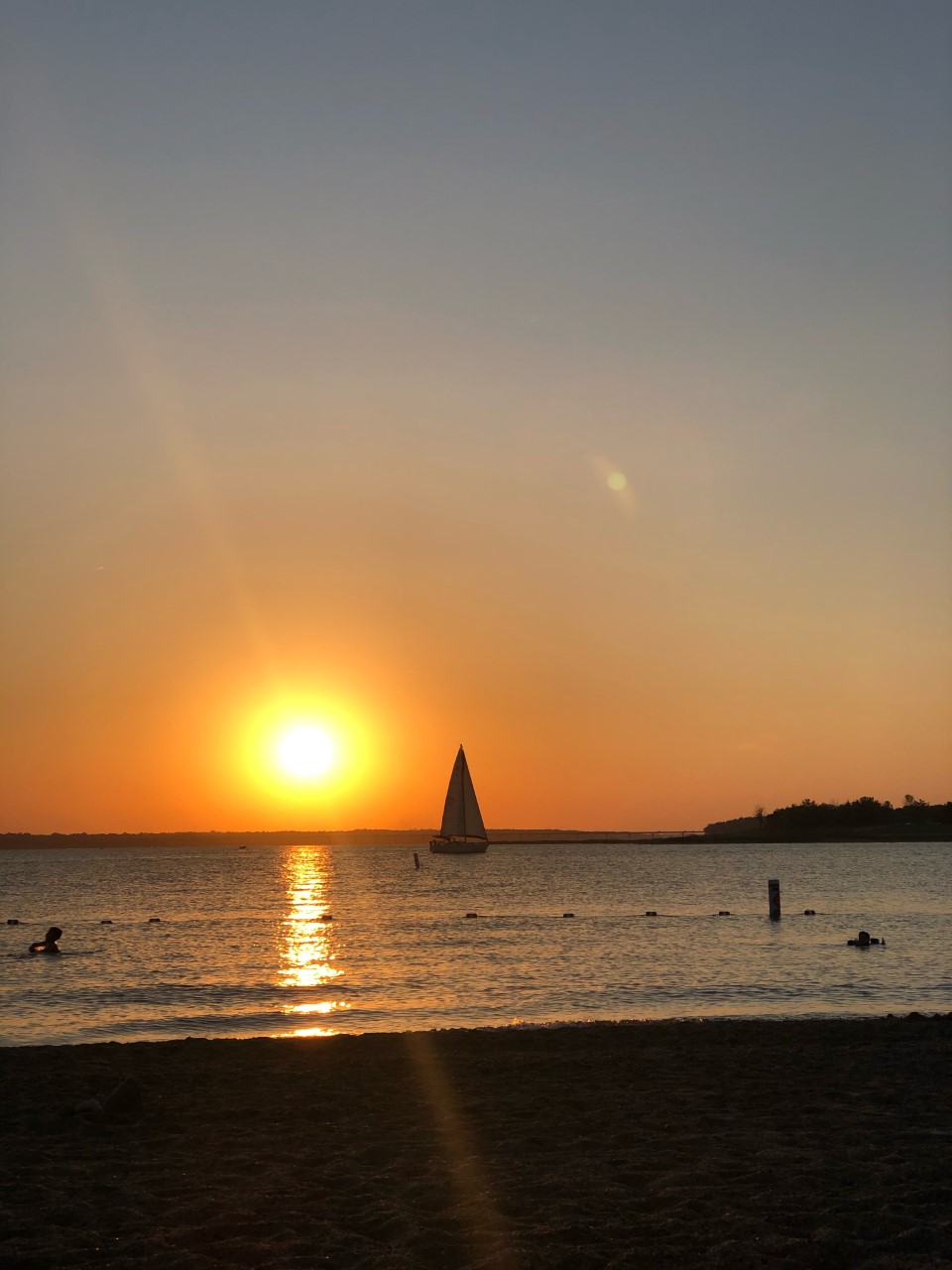 Iowa waters won't sparkle and impress like the coasts, but they'll keep you afloat. And for a state where people see much water, the number of spots to explore even surprises life-long residents. "One of my favorite things that I have found to do is going kayaking [or] canoeing on Easter Lake. You can rent canoes [and] kayaks by the hour at many of the lakes in the metro," St. Aubin said. Des Moines' waterparks and lazy rivers won't open this summer, but you're guaranteed more space to yourself bobbing down one. "There are also a few tubing companies that take you down Raccoon River for $20 a person," St. Aubin said. "I find that these activities on the rivers [and] lakes are really great because it is super easy to maintain a good distance from others." Raccoon River Excursions and Raccoon River Tubing will get you on your way to a relaxing ride. Visit the Iowa DNR website for more lakes and rivers to experience and don't forget the life jacket!
10. Stay inside and do self-care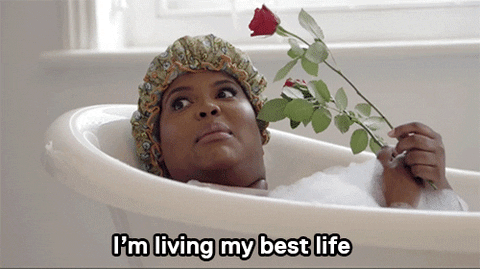 On some Iowa summer days, you just need to stay in the A/C, but you don't need to stay bored. Like a cat, with enough time inside we will adapt our interests and discover new ones. However it takes shape, physical activity provides unique relief to a stressed mind. "I've always really liked yoga, but I would go to yoga classes somewhere," Nalan said. "[My roommates and I] decided to cancel our trip, and we were all really sad about it. Things felt really apocalyptic, so [we] found a yoga video online and it was yoga for anxiety. We just sat in the living room and did it, and I remember feeling so calm in that moment." Grab a yoga mat to de-stress.
Artistic skills aside, taking time to create something and finding enjoyment in the process will always be a refuge. "I got into soy candle making, so I went on Etsy and bought a lot of the supplies for it, and I make them in the kitchen," Nalan said. "Some of them are better than others, right? But it's been fun to explore that, and you feel creative, like 'I made that,' which is cool right now." Gather with friends (and stay six feet apart) to get those creative juices flowing.
Due to quarantines and travel restrictions, some students lost time with friends or family, which might mean a return to a near-faded form of communication. "I'm not very crafty, but I have gotten into writing postcards. I found these cute postcards and stationery online so I ordered [those]," Nelson said. "I write ones to my sister or my college friends who are in Minnesota or Chicago, I'll write to my parents. I think getting mail is always fun, so I thought it was fun to send out mail." Whether you revert to classic hobbies or unearth new favorites, staying inside won't hold you back.