Like most snowbirds, COVID-19 ended its reign of terror over New York and took up residency in Florida. Hospitals across the state are reporting a surge of new cases following the reopening of restaurants and bars. In a time when personal accountability is crucial to public health, Tallahassee is no exception.
Whether to escape your quarantine or because you're moving out until the fall, read on for some ways to enjoy your time in socially-distance Tallahassee.
1. Hike the Lafayette Heritage Trail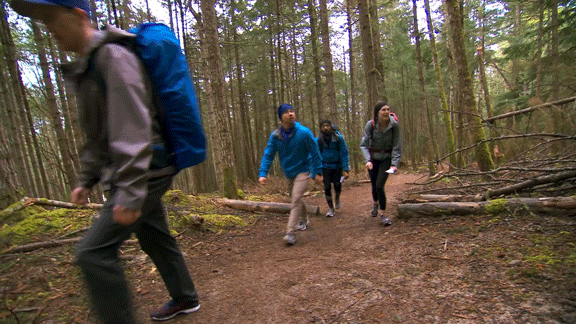 The social scene in our lovely city extends past trivia nights at MadSo. Tallahassee's fantastic collection of hiking trails and parks are perfect for a social-distance date or a small gathering with friends. Fresh air and sunlight are a great cure for the quarantine blues. "I've walked the Lafayette Heritage Trail a few times. The trail head is Piney Z lake. It has great views and most of it is in the shade. It's great for a hot day," said Sky Barnes, a marketing major at Valdosta State University. If you're new to town, or a little intimidated by the interwoven trails, follow the link for an Interactive Map of Leon County Parks.
2. Go on a self-guided tour of FSU's campus
Currently, FSU's campus is open to mask-wearing visitors. While some staple locations, like the Seminole Sports Shop and Bill's Bookstore, are open, there are no campus tours or university-affiliated meetings being held and the majority of the buildings on campus are closed. All classes for the summer are online, and the majority of the fall semester's classes will follow suit. But that doesn't mean you can't enjoy the beautiful leaning oak trees and brick pathways of Florida State University. Download the myFSU Mobile app and try the self-guided campus tour. Start at the University Center in the stadium and explore the various historic buildings on site.
3. Swim in the Landis Fountain
Tallahassee summers notoriously terrorize us with 80-90 degree weather and 100 percent humidity. To survive a sweltering afternoon, especially with no pool, commands respect. The best way to thrive in the Florida heat is knee-deep in the Landis Fountain."I always bring my golden retriever pup out to Landis. He loves the cool water. And there aren't as many people on campus so it's super easy to social distance," said Reagan Brooks, a sophomore Spanish major at FSU. While I don't recommend diving, the fountain in the center of Landis adds a cool finish to blistering heat for you, your friends and a cute dog to splash through. Just remember, save Westcott for your 21st birthday!
4. Read FSU's board-approved Proposed Fall 2020 Plan
On June 23rd, the Florida Board of Governors approved the university's Proposed Fall 2020 Plan, securing August 24th as the day campus will officially reopen and the fall semester will begin. The major themes in the Fall 2020 Plan include: the board encourages students, staff, and faculty to get an influenza vaccination upon their return to Tallahassee; masks are mandatory and imperative; flexibility is expected. "We've talked about flexibility numerous times. What we're talking about today in our Fall 2020 plan could obviously be very different than when we start at the end of August," said FSU's President, John Thrasher, in an interview for Florida State University News following the approval of the plan. This pandemic guarantees to shift our semester, but we can act preemptively and be prepared.
According to the Fall 2020 Plan, "FSU's overall plan is based on institutional, community, and most importantly, individual responsibility." While the original reports assuaged worry for college-aged students, we now have a much more comprehensive understanding of this disease. Our age does not make us immune. We have an obligation to ourselves and to those around us to wear a mask and adhere to Florida State University guidelines.
5. Spend a day at Elinor Klapp-Phipps Park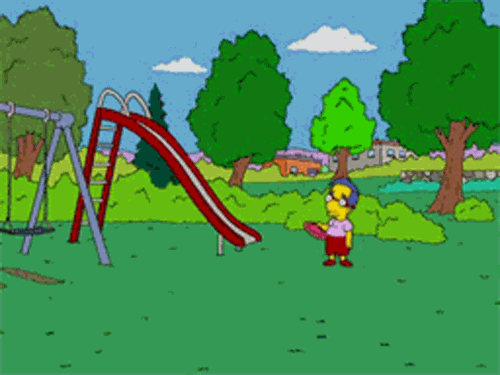 Tallahassee also has several beautiful parks: Cascades, Tom Brown, San Luis Mission Park, Lake Ella and Phipps to name a few. But this far into quarantine, some of the more popular parks fill with people before noon. "Lafayette and Lake Ella get very busy, which doesn't work well with social distancing. But Phipps is moderate," said Florence Schreiner, a junior Family and Child Sciences major at Florida State University. At Phipps Park, you'll find two fitness-recreation areas, the Meadows Soccer Complex and the Meridian Park Area, perfect for a soccer game or a day on the courts.
6. Support Asian and Black-owned businesses
In the wake of COVID-19, Asian-owned businesses across the country face discrimination from the surrounding communities. Political leaders referred to the pandemic as the 'china virus', and the 'bat soup virus' among other names, fueling the prejudicial minds of their followers. "I'm from Orlando and there's a little Saigon there. I was talking to some business owners; they've been hit really hard. They're Vietnamese, but people just make assumptions and equate them to the Coronavirus," said Katherine Juul, a junior at Florida State University.
According to a study done by the Chase Institute, Black-owned businesses have seen a 26 percent decrease in cash balances. Asian-owned businesses, on the other hand, have seen a 60% drop in revenue since the pandemic reached the US. If you're in town, consider supporting any of the Asian-owned businesses in Tallahassee, like Blossom Kitchen, a great restaurant on Tennessee Street. Similarly, black-owned businesses deserve our support in the wake of Black Lives Matter protests. For a comprehensive list of black-owned businesses and their information, follow this link.
7. Join the protests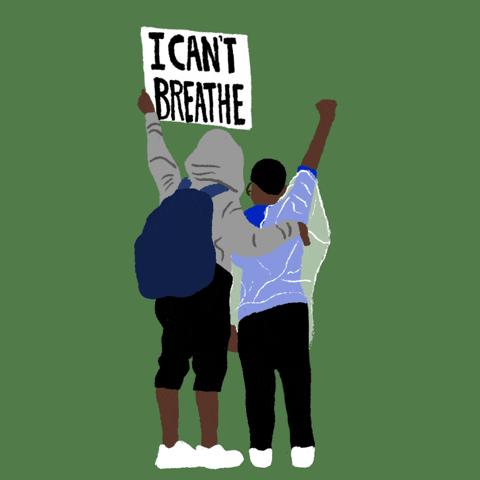 If you're not craving Gumby's pizza, there are plenty of other ways to support the BLM and Pride movements. The Tallahassee Dream Defenders and the Capital City Mutual Aid (CCMA) organize marches and rallies on an almost daily basis. Protesting is a great way to use your voice and your privilege to stand up for the community around you. Stay informed, stay active, and stay safe.
8. Go for a socially distanced dinner at Madison Social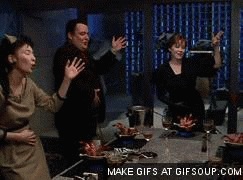 Most of our staple eateries, like Madison Social, Maple Street Biscuit Company, and Bagel Bagel are open to customers for either dine-in or take out. Since Tallahassee is still in phase two of reopening, Leon County requires that its restaurants operate at 25% capacity in order to reflect the mandated 6 feet of distance. "I'm glad that restaurants are opening back up with restrictions in place to ensure the customers' safety. I went to MadSo last weekend and the tables were six feet apart, all the staff were wearing masks. It was comforting," said Chase Clough, a junior at FSU. Through the mask mandate, Leon County successfully accommodates retail and restaurant workers and encourages a safe work environment, while also promoting the continuation of economic growth for chain and small businesses.
In addition to this, all customers must wear a face mask or otherwise approved face covering when shopping. While businesses should disclose any COVID testing or positive cases, some don't report cases within their staff. Fortunately, the Tallahassee Democrat compiled a running list of local restaurants and their response to COVID and additionally, a list of restaurants facing temporary or permanent closure due to the outbreak.
9. Get tested for COVID-19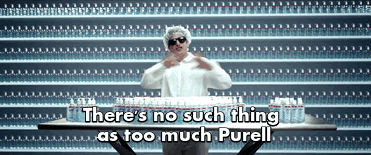 Other than an obvious excused absence, there plenty of reasons to get tested for COVID. If you find yourself experiencing symptoms of COVID, several places in Tallahassee offer both walk-in and appointment-scheduled testing. In addition to their flexibility in testing sites, Leon County also offers various at-home testing kits or tests for the COVID-19 antibody. Based on symptoms shown, patient history, and other criteria, different testing centers offer varying levels of emergency care. For a comprehensive list of what centers are open and what they offer, follow this link.
Asymptomatic carriers are a dangerous force in a pandemic. Even if you feel fine, be cautious of who you're around. Always wear a mask and only gather in small groups.
10. Enjoy a day at Cascades Park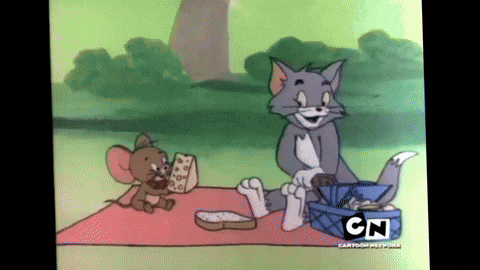 In addition to its perfect location, Cascades is a great place for a nice picnic.  It also has lots of open green to run around, great for a dog that needs some space to run. The park offers plenty of paved walkways for all your quarantine fitness needs or time to polish up your roller skating skills before campus fills up with people again. Aside from some construction near the parking garages on East Gaines Street, you'll have a clear view of gorgeous blue skies for miles.
Needless to say, Tallahassee is not the city we left in the Spring.
Now, Tallahassee boldly supports the BLM and Pride movements. Our fair city will continue to change and grow as the student population returns. We should take care of it and each other. After months in quarantine,  I understand wanting to leave the house, especially if you've been cooped up with your family for months or you lost your campus tour of your dream school.  But if you plan on traveling or venturing out, do so safely.  Follow social distancing regulations. Wear a mask. Wash your damn hands.