Going into college, everyone worries about the same things, especially if you choose to go somewhere you know no one at. Choosing clubs at the involvement fair becomes a more daunting task than most realize because you want to pick the one you'll find your people in.
I'll tell you my story of finding my group in college.
When I first arrived at Florida State University, I absolutely fit into the "scared and lonely" category of freshmen. When I decided I wanted to go to FSU I knew I needed to get involved in clubs because I knew no one coming here except for a few acquaintances from high school. I first chose to get involved in the university's club sports. In high school, I definitely fit into the "jock" category. I played soccer year-round and numerous other sports throughout school, so I knew I needed to play a sport in college.
When I got to soccer tryouts, I instantly knew I would not make the team.
Standing at a towering 5'4 with a slim build, I did pretty decently as a goalkeeper. However, when I walked into the tryouts and saw the team's returning keeper, who easily had twenty pounds or so on me and at least five inches, I knew I would not make the team. I did make it to the next round of cuts, but in the final round, I got dropped. I would say I felt disappointed, but I expected that to happen when I saw the size disparity between myself and the returning keeper. Thankfully, the involvement fair happened that week, so a friend I made in one of my classes and I went to the fair in search of clubs to join.
"Overwhelming" describes my first involvement fair experience pretty well.
People swarmed and I saw seemingly endless lines of tables with people sitting and chatting as students wandered aimlessly from table to table. We decided walking down each aisle and stopping at any table we found interesting made for the best method to find clubs that made a good fit. After about half an hour of searching, I started feeling disappointed. The honor frats definitely didn't fit the active lifestyle I wanted to lead, and all of the other ones were for niche hobbies I definitely didn't have, like the philosophy club or film clubs. As we walked up the stairs of our union to the ballroom for the remaining hundred or so clubs there, I found a club that I actually felt pretty excited to find at the fair.
In high school, I heard of quidditch, yes, the sport on brooms from Harry Potter.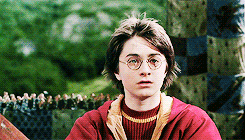 In 2006, college students turned quidditch into a real-life sport just for fun, and through the years it became more of an actual sport, which I learned about through YouTube. I made a beeline to their table, which had a laptop on it playing videos of the games they'd played in. Behind the table, they even had the three varied height hoops like in the movies (but much, much smaller). I signed up immediately, and I couldn't help but notice how friendly the people behind the table acted. Given how friendly quidditch leadership seemed, I felt excited to go to practices and potentially meet my new best friends.
At my first practice, I learned a lot about quidditch.
For one, quidditch plays both males and females on the same team, they don't have separate leagues for men and women and utilize something called "gender rule," which means there must be at least two people of the gender minority on the pitch. This typically means a team fields five men and two women. Like football or rugby, we tackle in quidditch, making it a full-contact sport where the ball carrier gets tackled by the opposing team. Interestingly, we use only one arm to tackle instead of two.
The more I went, the more I learned.
I could spend hours telling you all of the intricacies of quidditch, but really the rules don't make up the most important part of quidditch; even the popularity of the sport doesn't. (Almost every state has at least one quidditch team, and every season USQ – the governing body of American Quidditch – holds a national tournament where more than 100 teams compete. The sport even has international competitions.) The connections matter the most. In my time on the team, I met some of my greatest friends, though I tore a tendon in my arm and needed surgery to repair it last year, so I have not played for two years now. From quidditch, I met my roommates with whom I've lived with for three years now and we've become as close as sisters in our short time living together.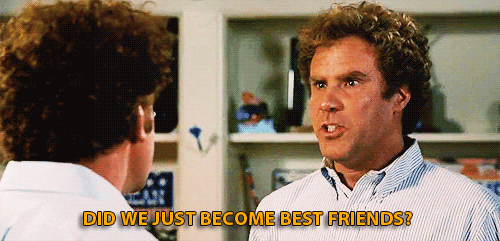 I met people from all across Florida at tournaments.
We played against the University of Florida, Florida International University, University of Miami and Florida Gulf Coast University. I even met people from states like Texas, Tennessee and South Carolina. I had leadership opportunities where I have been a travel/safety officer, treasurer and a tournament director for two years in a row where I've created a ten-team schedule, provided housing for visiting teams and managed money to make the tournament happen. Even though I can't play in practice anymore, I am still super friendly with my school's quidditch team, enough where I ran their most recent tournament this past November. I have countless memories, from traveling to nationals in Texas and having my best friend's car catch on fire, to having the boys on our team prank us at our house, team dinners at players' houses and Friendsgiving parties – everything you could possibly think of.
If you think you might want to join a club but have reservations because people think its nerdy or not cool, don't let that stop you. Other people will have opinions about anything you could possibly do in college, from sororities, to honor fraternities to quidditch teams. Ultimately, you shouldn't worry about what other people think about your club of choice. When you find your place in college, you'll realize their opinions don't matter.