Finding your way through adulthood seems like a struggling time for many women in their 20s. There is so much pressure surrounding the idea of making a name and an image for yourself, all while attempting to keep a cool, calm and collected facade. Having to navigate the obstacles and emotions that are brought up during this time can feel difficult, but thankfully many podcasts exist that can help keep your mind afloat.
Here's a list of my five favorite podcasts specifically for women in their 20s:
1. The Psychology of Your 20s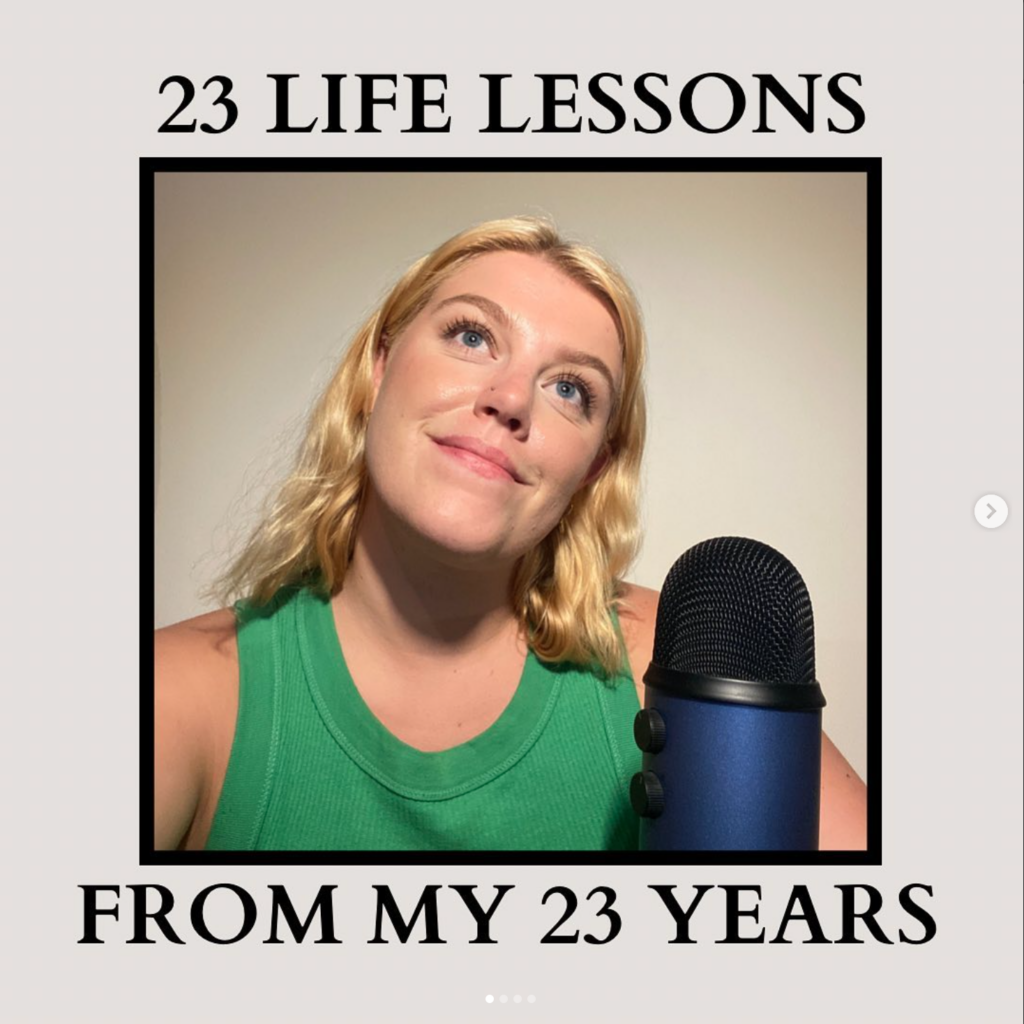 The Psychology of Your 20s podcast is a self-help series that covers countless topics that appeal to young women including personal health, relationships and motivation. Jemma Sbeg's voice and use of language help provide a comforting presence in a world that may feel like it's spinning out of control all the time. Her podcast episodes really get into the psychological causes and effects of these experiences that seem universal and known amongst almost all women, reiterating that you should never feel alone. Some of my favorite episodes of hers are the ones regarding hyper independence, invoked self-hatred and healing. She has really helped me open my eyes to some of the harmful ways I cope with young adult life, and I hope she can show you a thing or two as well.
2. Anything Goes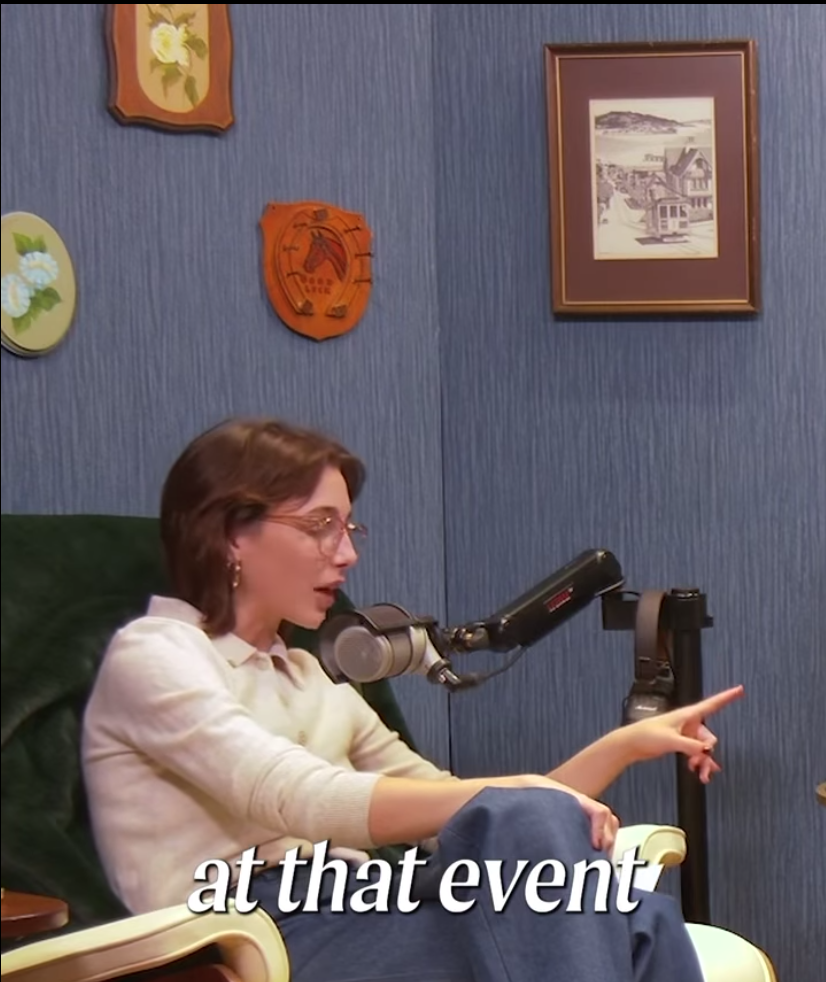 Emma Chamberlain is a popular internet icon known for many things other than her Anything Goes podcast. However, people don't give her enough credit for how raw and relatable her podcast really feels. She really connects with her audiences the same way her YouTube videos and merchandise do. She brings herself down to earth. She allows us to see that internet influencers like herself are real people who face the same problems as we do.
"While listening, I genuinely feel like I'm just listening to her on FaceTime or that I'm just chatting with her face to face," Emerson College junior Chloe Chee said.
Chamberlain creates such an inviting, vulnerable and supportive space that makes her listeners feel welcome. She creates an image that is relatable yet inspiring at the same time. The experiences that she goes through as a young woman in her early 20s help her listeners reflect on their own lives while also learning from them the same way she has. Anything Goes is a great podcast for women in their 20s who want to feel validated and heard.
3. The Toast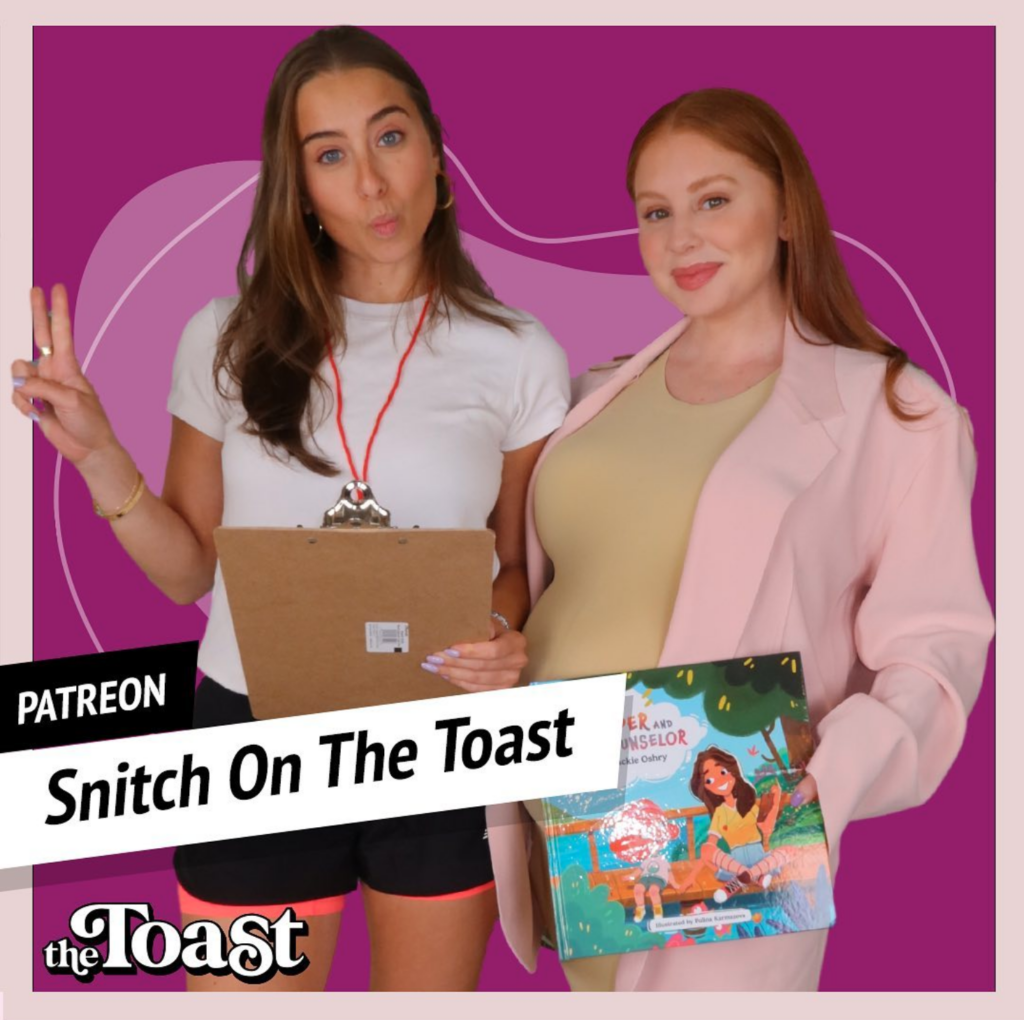 The cohosts of The Toast, sisters Jackie and Claudia Oshry, discuss topics like pop culture, news, general advice etc., on their podcast. Though they advertise themselves and their podcasts for millennials, I still believe that their content can shine a bright light on heavier topics through the comedic effect they apply to it. The Oshry sisters talk with such confidence that it's impossible to not tune in every week to see what they will talk about next.
"What keeps me coming back every week is the fact that it feels like a conversation with friends. It can be hard to listen to podcasts with my short attention span, but the lightheartedness makes each hour-long episode fly by," Emerson College junior Afua Pinamang said.
Keeping up with current events can seem difficult with your busy lifestyle. Reading articles or newspapers don't always fit into your daily schedule, but The Toast helps to digest news and information in a way that's fun and enjoyable. Their comedic commentary helps their listeners not take things too seriously, even when they are covering deeper, more serious topics. Now, you can listen to The Toast like it's your morning coffee.
4. Voice Hugs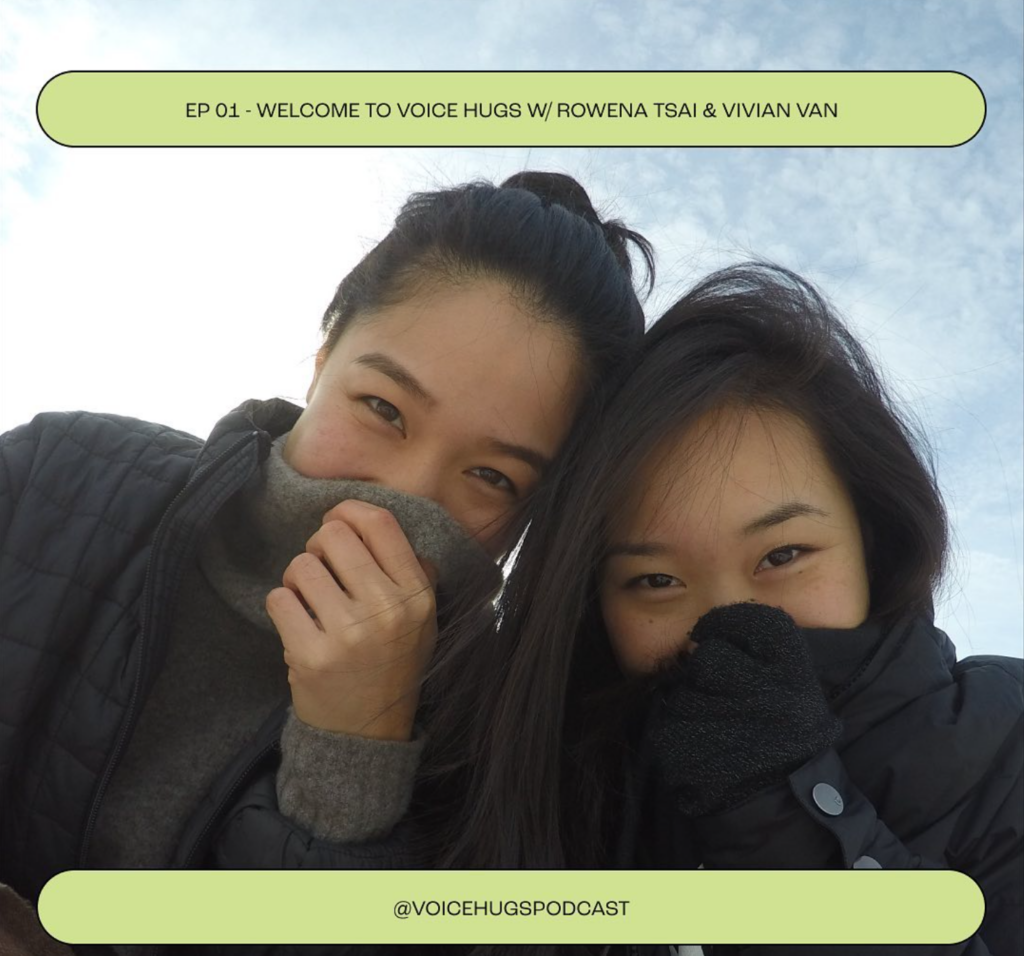 Voice Hugs, a podcast hosted by Vivian Van and Rowena Tsai, talks about the importance of embracing all parts of yourself during the different seasons. They talk a lot about fixing bad habits that can possibly taint your relationship with others and yourself. They also discuss how you can recognize and fix these habits in the future. As Asian Americans, they also recognize how each person grows up with a different background which comes with different values, which spoke to me, especially since I believe that my family's culture is the backbone of many aspects in my life.
"There's a Voice Hugs episode for every crisis a twenty something could face, I swear. Rowena and Vivian transparently discuss self-improvement without screaming that you need to get your sh-t together every other minute. It quite literally feels like a hug," UC San Diego junior Surina Bayan said.
A lot of podcasts make you feel even more pressured to fix your life that very second. I've especially felt this way as some podcasts often made me feel like I was already so far behind in my life, and I had to do extra work to catch up. Rowena and Vivian accept that everyone does things at a different pace. They make you feel seen when you are someone that constantly villainizes yourself. Voice Hugs is a favorite of mine, and I hope it becomes one of yours too!
5. Good Influences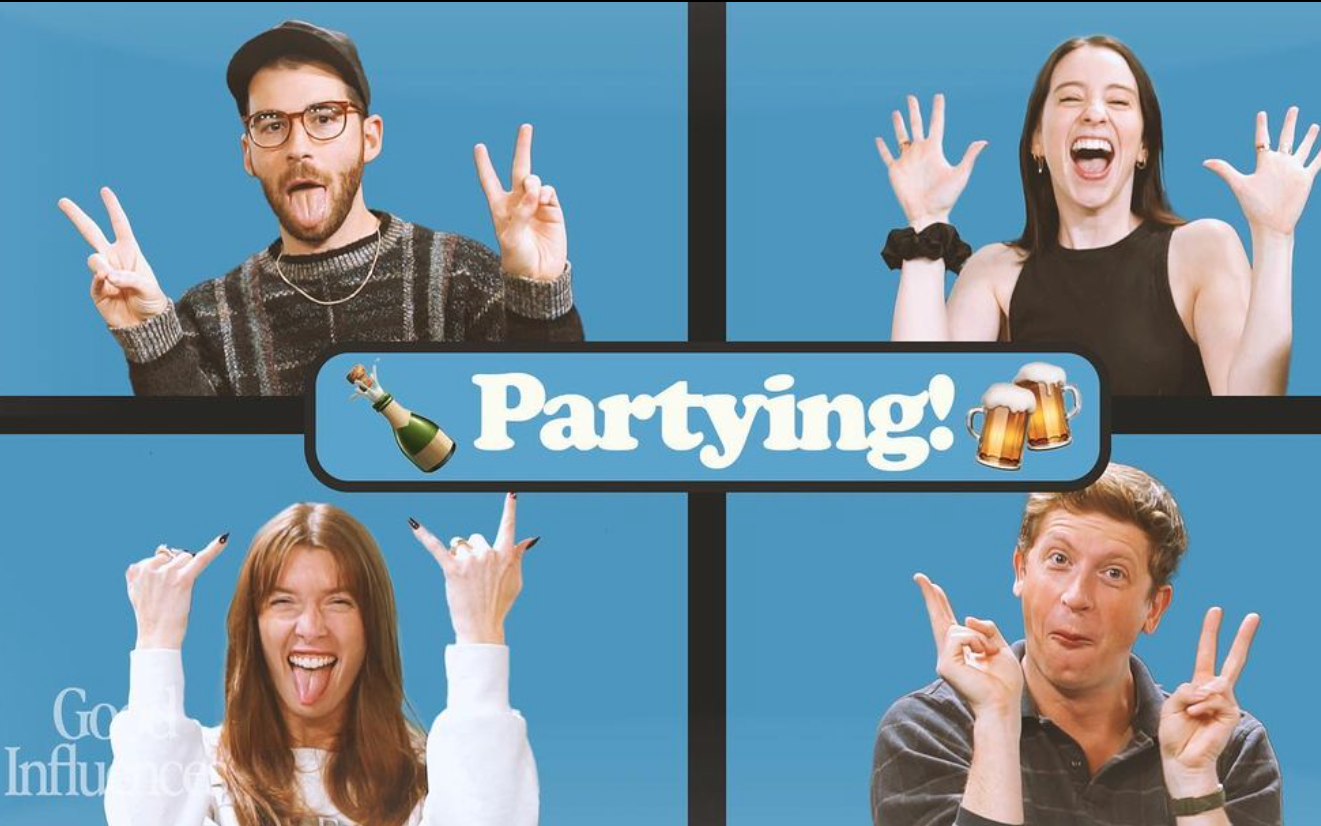 Another great podcast I suggest you listen to as a lost young woman, or young adult in general, is Good Influences. Matt King, Carly Incontro, Erin Gilfoy and Mike Sheffer are all really different people. However, at the end of the day, you'll find them open, relatable and down to earth. It gives multiple perspectives, from female or male experiences and bubbles them down into these episodes for listeners to digest.
"Especially since they are older, I sometimes will listen to a certain episode for a wiser perspective and opinion on a situation I relate to. I feel like they give me a lot of insight on different aspects of life that I have yet to experience yet," San Diego State junior Moraya Drayton said.
While there might be a lot going on at the moment for someone who just entered their 20s and is figuring things out along the way, getting a good idea of what you may encounter in the future may subside the nerves just a bit. It may give you the step ahead that you're looking for. It might also give you the confidence to tackle what's right in front of you. Like the title explains, these hosts are really the good influences you need in your life. Give them a listen.