Making a podcast currently parallels the 90s trend of starting a band in someone's garage. Everyone and their cat can name their favorite podcast. Creating your own podcast gives you a fun creative outlet with an audience. Anyone with a couple of friends and a computer can do it, and with talent (and luck), it can start a profitable venture. Right now, technology makes podcast production more accessible than ever—even in college.
Build your personal brand and get your voice out there with these tips on how to start a podcast.
1. Find a topic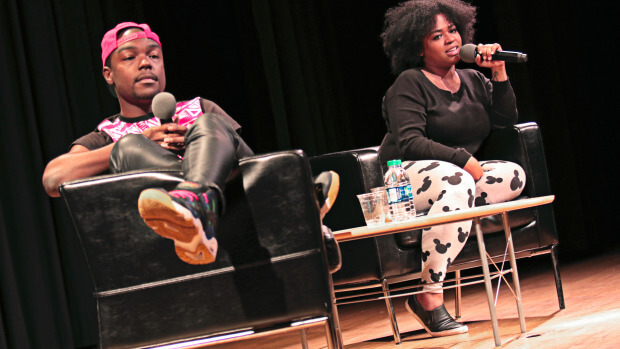 Do as much soul searching as you need to find the perfect topic for your podcast. Tons of podcasts exist based on topics from history to murder mysteries to Dungeons and Dragons. Podcast hosts discuss topics as broad and basic as politics, or as wildly niche as a fictional surrealist radio show set in a supernatural desert town. Yeah, how cool? Just find something that you can talk about at great lengths.
The topic should interest you first and foremost. Make it unique—give potential listeners something that they can't find in another podcast. iTunes publishes celebrity podcasts at a dime a dozen but the hosts of Thirst Aid Kit set themselves apart from the rest by deeply and hilariously exploring the culture around our thirst for hot actors. Add your own personal brand of comedy or discuss your topic in a way that most similar podcasts don't. Add unique segments or lesser known information or a fresh perspective on your topic. Just make sure to find something that you can stick with and passionately explore after 10 episodes… or even 10 seasons. This will give you a good idea of how you want to run your podcast.
2. Find some tech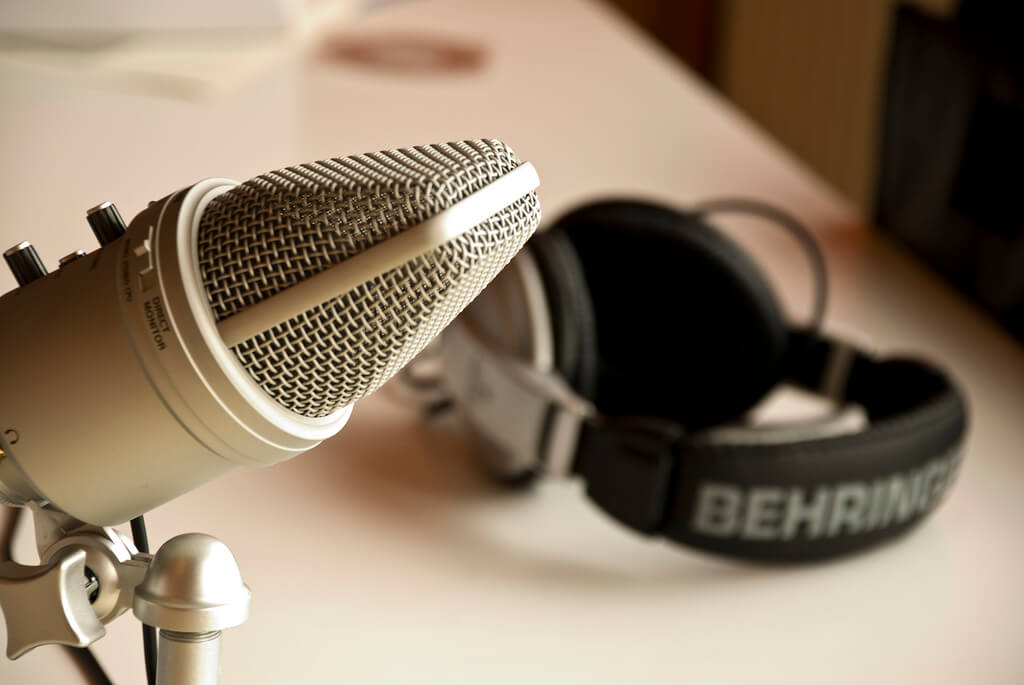 Here comes the tedious part. You need to add a lot to your next shopping list: microphones, an area to record, editing software, Photoshop, publishing websites and their subscription fees, etc. Sure, you don't need to go above and beyond but owning these items gives you a huge advantage. YouTube offers plenty of tutorials on audio editing for free. Editing software like GarageBand comes with any later model of the MacBook, or you can download the audio editor Audacity for free. Many schools offer Photoshop for free, but if not, Canva includes free design software for your podcasts logo. Some tech savvy colleges, like Temple University, or some of the top schools for music production, like New York University, provide recording booths free and open for use by students. If your school doesn't offer recording tech, or maybe you just want to record in the comfort of your dorm, you can get a microphone. Amazon sells both good and cheap mics or high-tech ones (for a steep price tag. The choice depends on your preferences and your budget. As long as you can record your voice, edit it and put the file up, your podcast can go from a collection of ideas to a reality.
3. Find a format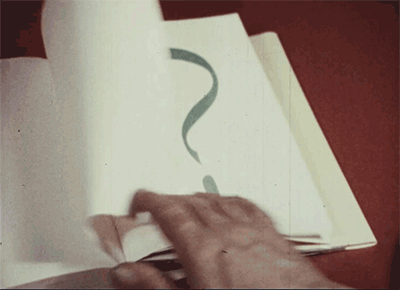 You might think that now you can start to record, but far more planning goes into creating a well-run podcast. Consider the following: will you host it yourself? Will you co-host the podcast? How long will each episode run for? Will you feature guests? When will you release each episode? Will you include music? What will your cover art look like? Plus, the most annoying podcast question of all time: where will you publish it? Not all podcast publishing websites operate equally. Don't get tricked—finding a place to publish your work will require a lot more research than you'd think. Publishing websites often tell you at the last second that they want a subscription fee to house your podcast. Websites like Soundcloud and Podbean look great and easy to use but can cost quite a bit every month. Therefore, a lot of broke college students can't spring for their subscription fees.
"RESEARCH everything. I know, because we researched all recording, publishing and formatting methods. Editing is my favorite part, its always fun to experiment with. I never thought I'd be into such tedious work but its all worth it," Pennsylvania Academy of Fine Arts sophomore Raven Squire, and host of the podcast A Dog in the Sun said. Doing your research will help you endlessly from inception all the way through editing. You can find a podcast hosting website that suits all your needs if you look hard enough. WordPress offers a podcasting plugin, Anchor.com honestly advertises itself as "100% free" and Podcasts.com hosts some of the most famous podcasts out there for free. All these foundational things about your podcast can give you a lot of grief, so hash it all out before you even sit in front of your microphone. Make a plan, a backup plan and two more backup plans after that.
Pro Tip: if you can afford to take this route, consider getting a Soundcloud Pro Unlimited subscription. With a subscription, websites like Soundcloud will give you unlimited storage and an RSS feed link that you can use to publish on Apple Podcasts and get your episodes available on any Apple Product. But watch out for the explicit tag, if your podcast includes explicit content that you didn't mark on your RSS feed, Apple Podcasts may take it down from their platform. And getting it back on will give you a lot of grief.
4. Start recording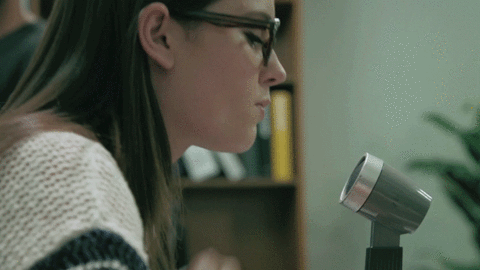 Here comes the fun part. Starting the first episode of your first podcast almost feels like making pancakes. You should start off with a tester and see what needs to change. Remember to sound natural. People really want to hear podcasts that sound like organic conversations. Sounding too stiff can remind student listeners of sitting in class or drive away potential fans who want something entertaining to listen on their commutes. Don't talk like someone at a job interview. If hosting alone, try pretending to talk to a close friend about your topic. This might help you stay comfortable, organic and true to your personality. If it suits the topic, throw in funny stories and personal anecdotes to help your audience connect and know a little about you as a person.
Comedian Karen Kilgariff and television host Georgia Hardstark of My Favorite Murder feature positive weekly updates of their lives after each hour-long episode of their darkly humorous true crime podcast. Like Kilgariff and Hardstark—who regularly discuss not only the positive events in their personals lives, but their struggles with mental health as well—connecting with your potential audience and showing them a little about yourself could make them appreciate your words even more. "Learning to draw a line in the relationships, you want the audience to feel like you're relatable and easy to follow. Knowing when to stop the exposure is probably the most important thing to keep in mind, or else you're giving them all this info they probably could've gone without knowing. I think that's what makes me most comfortable," Squire said. Share what you can comfortably share and don't pretend to be anything you're not.
5. Start promoting yourself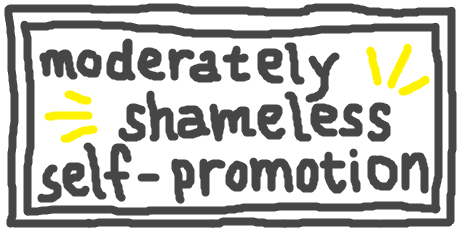 Promotion can mean the difference between your podcast shooting in stardom among the likes of Bodega Boys and Podcast Save America or remaining unnoticed genius. Put it on your Snapchat story. Harass your family on Facebook (they do it to you, it's only fair). Tweet about it. Talk about it. Put up posters around your college. Put it in your Tinder bio. Get an airplane to write the title of your podcast in the sky. Tell your roommate. Tell your entire dorm floor. Figure out how to turn it in as an assignment. Tell any related campus organization— especially the radio station—all about it. Yes, some seem unlikely, but it doesn't hurt to try. Hey, you could even get your podcast sponsored or advertised by the school you go to, like DePaul University's student run news podcast Page 29, or the history podcast run by Northeastern University students, Breaking History Podcast. Three Californian journalism and political science students even created an award-winning podcast that tackles the effects of the Trump administration on college students called Trump 101.
The independent news publication for Oklahoma State University, the O'Colly, established their own department dedicated to podcasting called The O'Cast, which currently hosts five podcasts across three different topics. "What we do go out to approve freshman and we try to get a variety of topics and whatever those kids want to talk about, and however they want to brand themselves, as long as it falls into our guidelines, we let them go for it. We've had a political podcast, we do a lot of sports podcasting, some personal talk shows, and just ay subjects that they can talk about at length once a week," Oklahoma State junior and Co-Director for The O'Cast Detrick Bombarger said.
In advertising, Bombarger takes a hands-off approach. "As a director, I try not to do too much, because we really want to podcasters to get the whole experience. What we encourage them to do is share their things on Facebook, create a Twitter specific to the podcast, retweet certain people, tweet as certain people," Bombarger said. "We try to teach them a little bit on the social media side, just of how to get their podcast out there and how to get listeners. And then we put all of the podcasts up on The O'Cast website and on iTunes." Appealing to students and getting your name out there like these podcasts could land you endless opportunities. Don't let nerves keep you from contacting people you admire to get your podcast known.
Students run many high-quality podcasts, among the hundreds upon hundreds of podcasts out there. So, promotion means everything. If you can attract a crowd of people looking for what you offer, then you can create something that entertains you as well as an audience and develop a well-known personal brand online.