Between class, studying and attempting to fit sleeping and eating somewhere in my schedule, I don't have much time to take care of my mental wellness, let alone make an appointment to see a therapist or meditate for two hours. This doesn't help my already bad anxiety. Luckily, there are some amazing apps that promote wellness that we can fit into our busy lives whether we have five minutes or one hour.
Read on to find out more about these great wellness apps for students.
1. Headspace
If you're anything like me, the whole "sit quietly and focus on your breathing" thing doesn't work for you. For one, I get bored of that really quickly. Second, how can I possibly focus on my breathing with everything in my head making me anxious in the first place? This is why I love the breathing exercises offered by Headspace. They give me something to focus on while guiding me to breathe in, hold and breathe out. This way I am not so much focused on my boredom or my anxiety but what is directly in front of me.  
"I like using Headspace. There are so many topics to choose from. It includes breathing exercises, advice, meditations, podcasts and daily check-ins. Headspace is easy to use, and you can fit it in whether you have one minute or an hour," Arizona State University freshman Alexis Little said.
Headspace also allows you to set up a personalized plan. So, whether you just started your wellness journey or consider yourself a meditation expert, you can tailor the app to fit your needs. Students also love the extra features like calming music and sleep podcasts. You should know you do have to pay extra for some of these features. Overall, this app would probably be the best choice for students. Considering that you can personalize your preferences, it makes it easy to fit wellness into your busy schedule.
2. Happy Color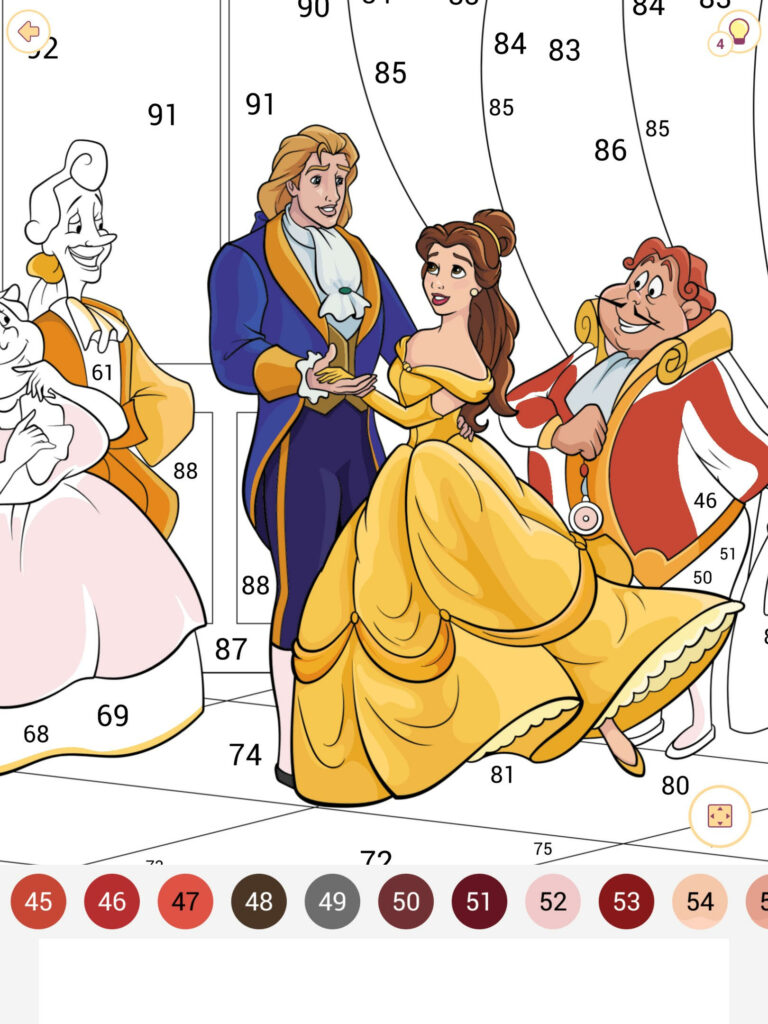 Just typing the name made me smile. What could be more calming and convenient than a color-by-number on your phone? I love that this app has so many pictures I can choose to color, from mystery to superheroes to food to patterns. They offer something for everyone. My personal favorite is the Disney theme.
"I like Happy Color because it has a lot of options, and it always distracts me from what is bothering me," Indian River State College graduate Christopher Williams said.
The app also uses a lot of colors, (I have colored one with over 70) so it keeps you entertained for a while, and there is a sense of accomplishment when you finish. Don't worry if you only have a few minutes— they automatically save your picture so you can come back to it later. Even less to worry about! Next time you're feeling anxious, try out this app.
3. Calm
Pouring rain, bustling waves, crackling firewood. Are you relaxed yet? How about if I add guided meditations and sleep stories? Calm offers meditations ranging from beginner-level quick and easy daily meditation to longer, more advanced meditations for experts. The sleep stories offered in the Calm app are my personal favorite. I recently listened to one about the lavender fields in France. The narrator spoke calmly and slowly (but not in a boring manner) about the beauty in such detail that he included the smells, sights, sounds, tastes and touch as if I were in France experiencing the lavender fields for myself. I fell asleep before the end of the story, which, of course, is the point. However, I now own a lovely lavender plant that currently resides on my nightstand.
4. Better Help
The Better Help app is the best place to go for students with busy schedules looking to find a therapist who they can speak with quickly and easily on their own time. As soon as you sign up, they ask you questions about your preferences to find the right therapist for you. They ask you if you experience things such as anxiety or depression and whether you prefer a male or female therapist. They also offer counseling to specialty groups such as LGBTQ+ and faith-based therapies.
"I like that I can talk to someone very quickly, and it's not very expensive considering the cost of what it takes to normally see a therapist," Purdue University graduate Lauren Widel said.
Students find the ability to text their therapists on their own schedules one of the most convenient features of this app. When we run from class to class all day, it can be difficult to find time to schedule a Zoom appointment when we just have a quick question. Another feature students say that they love about this app is the journal feature. They offer journal prompts; however, you are not required to use them. You can also keep these journals private, or you are welcome to share them with your therapist if you are comfortable. Overall, this app is great for busy students who want to find the right therapist that they can reach quickly and easily. The only downside is the cost, which, as Widel said, if you compare it to the cost of seeing a typical therapist, is well worth the money.
5. All Word Search Apps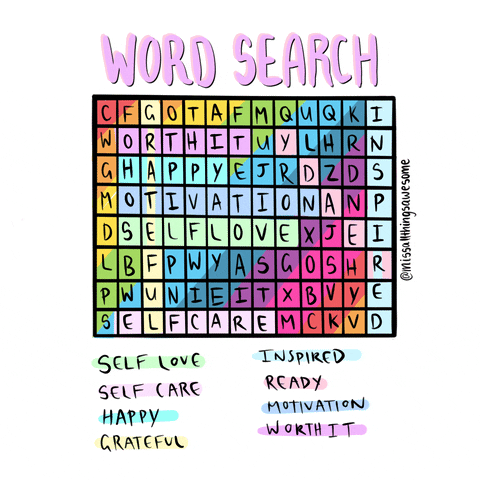 Did you know that your brain cannot do two things at once? Fun fact: This is why multitasking does not work. So, if you are anxious about something and try to focus on something else, the anxiety usually goes away. Word searches are perfect for more intense moments of panic and anxiety. They require you to focus but not so much that it becomes overwhelming and too difficult. Most word search apps allow you to choose your preferred difficulty level and topic. Think about downloading a word search app so you're ready the next time your anxiety becomes more than you can handle.