We all know the feeling. As college students, our days are filled to the brim with grueling class schedules, back-to-back meetings and loads on loads of homework. Most of us are all too familiar with staying up late each night, struggling to drag ourselves out of bed, and powering through our days on caffeine and fatigued willpower. But, fun fact: it doesn't have to be this way. Every college student internalizes the same lie: "Today, I'm gonna make the most out of every minute! I'm gonna stop procrastinating, finish everything that's due and go to bed early!" Too often, though, these plans fall through, and you find yourself in the same repetitive cycle of exhaustion and stress. But don't worry; we have your back.
Here are 15 concrete ways to practice time management skills every day.
1. Use a calendar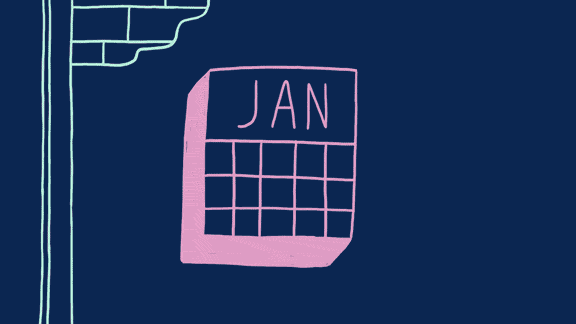 This one's obvious, but more often than not, we forget about this basic time management tool. Whether you make use of the digital calendar on your laptop or a physical print form, you need a calendar to keep you on top of your tasks. Don't just stare at the days–use your calendar to mark down any important dates like essay deadlines, make-or-break midterms, social events for your clubs and your best friend's birthday. Mapping out these big events helps you visualize upcoming tasks and helps you manage your life in college.
2. Create a routine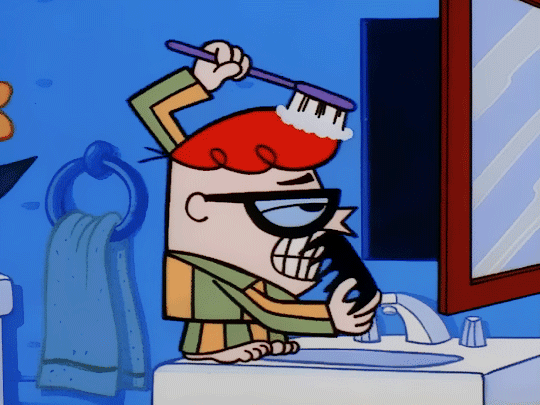 In college, we constantly deal with chaos and stress, but we don't always have to. Creating a routine gives you some regularity and control amidst the craziness of college life. Whether you start following an efficient morning routine or establishing healthy work patterns after your classes, routines make things easier in your life. Rather than scrambling to get things together, you'll be able to go through the motions of a regular schedule to reduce stress and optimize productivity.
3. Make to-do lists
Keep track of the tasks that you need to accomplish for the day by writing out a to-do list. Rather than approaching your mountain of work blindly, try writing out all of your assignments and delineating which tasks are the most important. "Write a 'to-do' list for every day of the week and indicate major deadlines or tasks on it so that you can plan ahead," Kelly King-O'Brien, a senior lecturer in Cornell's Knight Writing Institute, said. This gives you perspective on how much work you really have and makes it so much easier to plan out your day.
4. The early bird gets the worm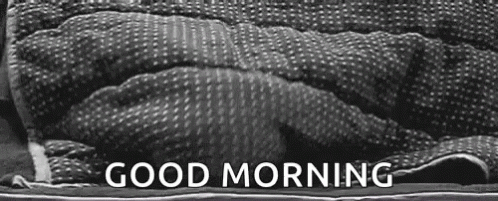 College students each deal with their fair share of those notorious late-night breakdowns and endless streams of all-nighters. However, most college students overlook the value of mornings as a time to accomplish work. Instead of staying up late and sleeping through your alarms the next morning, try to wake up early. You get a head start on productivity and accomplish more work during the day instead of relying on your too-late-to-function brain at night.
5. Don't be scared of saying "no"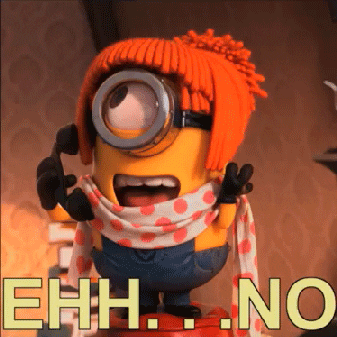 As college students, we easily forget that we need to maintain a healthy balance of work, extracurriculars and a social life. We fall into the habit of "yes"–constantly agreeing to take on new responsibilities and fulfill new roles. However, we need to understand how to say no. By rejecting opportunities that you're not genuinely invested in, you start to craft an experience tailored to your true passions. Saying no allows you to focus on the important things and eradicate distractions from your life. "I've seen many students involved in more than they can comfortably fit into their schedule. Activities should not add to your stress load—they are meant to complement your school life. So be involved, but limit how many you choose, especially if you anticipate taking on a leadership role in them as well," Margherita Fabrizio, Cornell's Tatkon Center director, said. Don't agree to do something unless you know you'll receive fulfillment from it.
6. Don't give in to "half-work"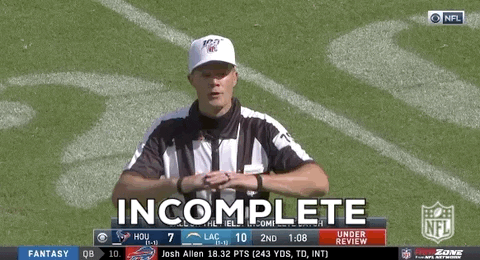 How many times do you start a task, get bored of it halfway through, and just switch to working on another assignment? Probably tons. However, this pattern paves the way for distraction and procrastination. Instead, it's key to see a task all the way through rather than interrupting your focus and embarking on something else. By doing so, you learn to focus on one task at a time and sidestep distractions.
7. Place time limits on your phone and social media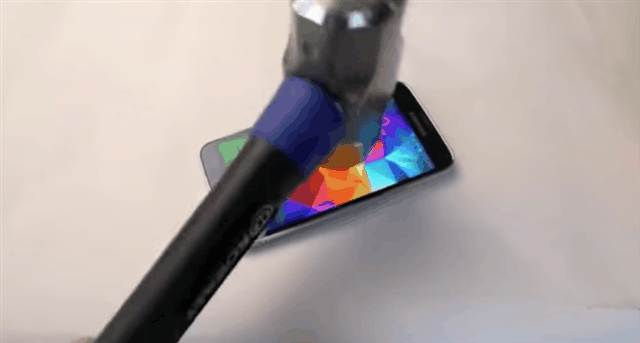 Too often, we find ourselves victim to the ultimate distraction: our phones. It's easy to get raptured in our phone's screens, scrolling through endless social media feeds while avoiding our actual work. We struggle to put the phone down and focus on the boring, tedious piles of work that loom ahead of us. But luckily, most cell phones have settings that let you limit the use of certain apps. If you find yourself constantly on Snapchat, go into your settings and place a time limit for the app and your phone automatically lets you know when to stop playing around with the baby filter. It's a foolproof method of squashing that phone addiction.
8. Prioritize your work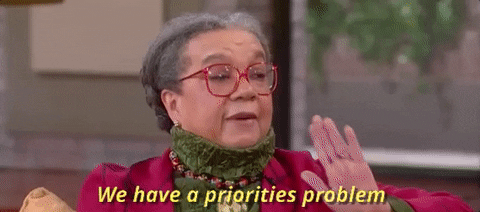 When executing to-do lists, individuals commonly like to start with the easiest tasks first. But how important and necessary is that one-paragraph reflection due in two weeks when you have a midterm in two days? Although eliminating the easier tasks can feel productive, keep in mind what assignments are the most important. Prioritize your time and your tasks so that you can accomplish the most necessary work before starting the extraneous jobs.
9. Have a friend to keep you accountable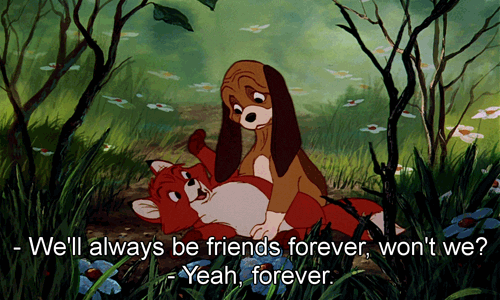 Time management in college can be difficult when you're the sole person in charge of keeping yourself on track. It's easy to slack when no one's looking. But that's what friends are for! Updating a friend on your productivity and sharing time management techniques with them can vastly improve the way that you approach college. In doing so, you and your buddy embark on tasks together and they keep you accountable when you're getting distracted.
10. The Pomodoro Technique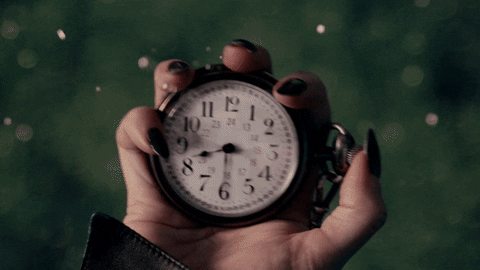 Maximize productivity by trying out the Pomodoro Technique. If you haven't heard of it before, it's essentially a time management practice that divides work into 25-minute intervals. After working for 25 minutes, you take a 5-minute break and you continue the cycle. In essence, the technique allows you to focus on one task for 25 minutes, then take a small rejuvenating break before you continue your work. Following this method helps you concentrate on the tasks at hand and not overwork your brain.
Set time limits for every task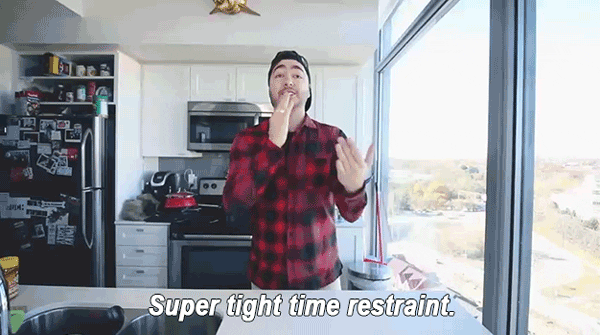 When embarking on your next assignment, it's easy to get lost in the task, spending way too much time trying to complete it. Before starting your work, assess first what you need to do and approximate how much time it should realistically take to complete. That way, you work in a timely manner. This also helps you map out what tasks you can reasonably accomplish during your day so you can create a realistic agenda.
Avoid multitasking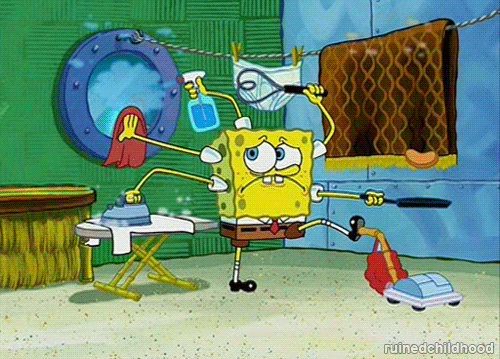 Multitasking is not your friend. You keep telling yourself that same lie; that you're a good multitasker, that you're able to watch Big Mouth on a split-screen while writing an essay that's due in 32 minutes. But be honest with yourself: multitasking is always a dangerous game to play. When attempting to multitask, you make the conscious decision to distribute your focus across multiple activities, rather than honing into one task. It is distracting, harmful to your productivity, and detracts from your concentration.
Always allot buffer time between tasks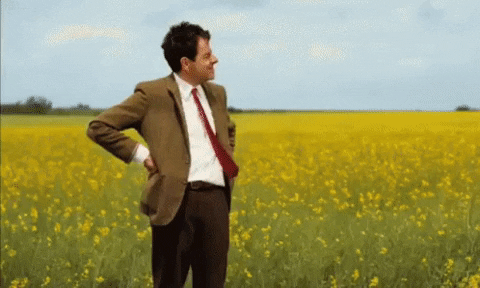 Ideally, going to dinner with your friends should take about an hour. Realistically, dinners in college are unpredictable. Although you might just want to pop into the dining hall, grab some food, quickly catch up with your friends and get back to work, plans don't always follow your mental timeline. Instead, you might bump into some more friends, socialize, and spend way too much time eating your chicken fingers and fries. When planning out your day, it's vital to remember the importance of buffer time. Be realistic about the length of a task or activity and always take into consideration the extra time each may require.
Figure out what works best for you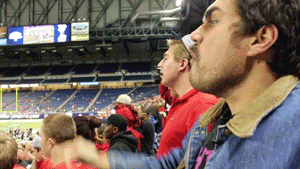 It's important to remember that all of these tips are recommendations for time management–not mandates. Try out each of these suggestions and then decide how you work best. Do you work better at night? Do you easily accomplish tasks in one long, uninterrupted period? Time management is a trial-and-error process. Optimize the way that you work by taking the time to figure out and understand your own habits and patterns.
Prioritize your health and well-being
Although time management and productivity are necessary for college, remember that your work does not define you. Always prioritize your mental health, physical health and well-being. This means getting enough sleep, eating a healthy amount of meals, spending quality time with friends and taking a break from work when you need to. "Take care of yourself! Get enough sleep, eat some fruits and veggies, exercise and have a support network of people you can talk to when you're stressed out," Kate Navickas said, the Cornell Writing Centers director. Don't be scared to relax every once in a while: Sit back, throw on a face mask, watch some Netflix and recharge. Time management is a practice that should reduce the stress in your life, so always make sure that you're taking proper care of yourself.