Film proves to be an inspiring, lighthearted or even thrilling outlet for all movie lovers. Nevertheless, there is no one genre that speaks to everyone. Some of the best movies incite action and inspiration, while creating plotlines that are unforgettable. Films with female leads tend to be swept under the rug when it comes to widespread praise. Unlike the dominating male blockbuster movie, the underlying power of female protagonists strikes a different kind of cord in the eyes of movie watchers. While badass female leads seem to be few and far between, for those who are looking for a twist on girls night in, here's just what you're looking for.
Here are the top 5 badass female lead movies!
1. Hidden Figures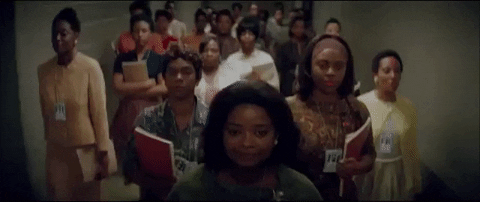 This untold true story follows three African American females through their journey as "human computers" for NASA. Taking place during the 1962 American race against Russia to place a man in space, Mary Jackson, Dorothy Vaughan and Katherine Johnson prove that intelligence sees no color in this intense and inspiring film.
Not only do they battle time itself, but society as well as it is set during segregation and high racial tension. The situations these women are put into leave you grinding your teeth, but the elegance and poise they carry through the entire film generates a sense of respect that carries into real life. If they can't make intelligence seem like the most effective weapon, no one can.
2. Bombshell
If you're looking for a movie that is a true call to action, look no further. Bombshell encompasses the infamous scandal of FOX News' late network president, Roger Ailes and the courageous women who brought him the justice he deserved. The directors focused on three women to carry out this true story: Megyn Kelly portrayed by Charlize Theron, Gretchen Carlson portrayed by Nicole Kidman and Kayla Pospisil portrayed by Margot Robbie.With their reputations preceding them, this cast knocked it out of the park. From the second the movie begins, it's obvious that months of preparation went into immersing themselves into the perspectives, feelings and controversy behind this story's characters.
"I found this film to be very inspiring but also heartbreaking. This true story tells of three brave women risking their reputation and career in order to take down powerful and misogynistic figures in television. It reflects the TV industry but is also representative of all women in different careers who's abilities aren't taken seriously because they are women. This movie shows how strong and powerful women can be when they use their voices and are actually heard," said University of Minnesota senior Libby Smith.
Throughout the movie, they battle TV tycoons, viscous public scrutiny and internal feelings of self-worth. While risking their reputations within FOX, they fight to reveal just how dangerous power and an ego can be for the safety of a woman in the office.
3. Atomic Blonde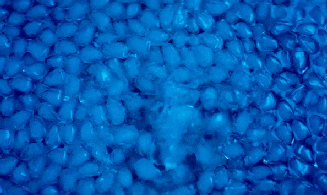 For the surplus of action movies out there, there are few of actual quality that have female leads. Atomic Blonde is the exception. Set in the unnerving time period of the Cold War and the fall of the Berlin Wall, Lourraine Broughton portrayed by Charlize Theron is placed in Germany as a spy for the British Government. While this is a routine plotline for a blockbuster action movie, Atomic Blonde separates itself through its chilling fight sequences, unmatched imagery and exhilaratingly dark soundtrack.
"I really like the way it was filmed. The visuals and colors make it really entertaining, she also is badass in general and gets the job done," said Auburn University senior Kylie Murray.
Action movies tend to include grandiose explosions that excite the audience. Atomic Blonde is no stranger to combat, but the way the fight scenes are shot in regard to camera angle and use of color blocking puts a beautiful spin on the average blockbuster. Theron's ability to express strength through her cold demeanor is mystifying as she creates a character that can truly get away with anything. Her inward and outward strength coupled with her ability to outsmart any opponent draws the audience in and doesn't let them go.
4. Promising Young Woman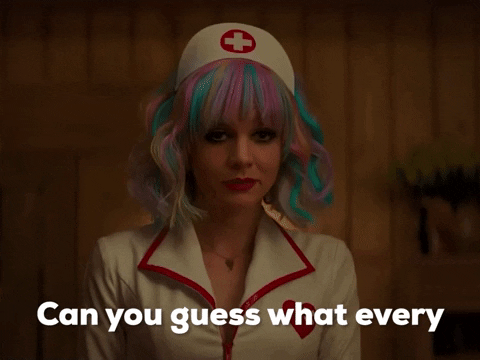 The perfect revenge story, Promising Young Woman defies all expectations of how vengeance should be taken. Following the suicide of her best friend, Cassandra Thomas, portrayed by Carey Mulligan, is forced to move on under the constant memory of her unjust demise. Seemingly recovered, she meets a charming and persistent suitor who happens to be an old med school classmate of hers and her former best friend. Without giving much more away, a fact is revealed that sets Cassandra on a relentless path to retribution.
"I loved how the movie made you fall in love with one of the main characters, only to find out that he was a part of the group who caused Cassie to start her revenge spree. The story also comes full circle in the end in such a cool way which makes it even more amazing," University of Tennessee senior Charlee Joyce said.
The ending of this movie is jaw dropping and a true testament to friendship in its purest form. You never know what people will go through to protect the ones they love.
5. The Help
Arguably one of the bravest plotlines of any movie, The Help follows the lives of several African American maids in the midst of the 1960s civil rights movement. During this time period, racism suffocated free speech and just defense. Facing jail time, physical retributions and even death, over 100 maids from the town of Jackson, Mississippi secretly met under the safety of the night to collect personal experiences in the form of a book.
"Watching movies that focus on female leads as well as the struggles faced by them often times capitalize on the stigma of being a woman in any era. Specifically, The Help focuses its plot around not one but multiple strong females such as Constantine, Abilene, Celia, Eugenia and Minny. While these women and this movie represent a fight against racial stigmas, they also represent the prejudices faced by all women," 21 year-old Lilia Meheula said.
United under one anonymous pen, they single handedly called out white families for their embarrassing and scandalous wrongdoings, while simultaneously releasing their oppressed power.
"Not only do these strong characters conquer issues of color, specifically those encountered by women of color, but they face everything from physical abuse to miscarriage. The Help allows viewers of every age and walk of life to witness a time we no longer live in; a time when the fight for gender and racial equality was still beginning. Overall, The Help stimulates a call to action among females, inspiring us to never give up and stand down when faced with adversity," Meheula said.
This movie, while inspiring, does a commendable job at reflecting the true burdens of the civil rights movement.