A big misconception about England is that Halloween isn't as celebrated as it is in the United States, but that couldn't be more wrong. In some cases, it's even better. If you happen to be in Brighton, England, you're in luck because they do Halloween like no other. Between escape rooms, markets and haunted houses, Brighton has it all when it comes to Halloween. And with all the fun, you might have a hard time choosing which spots to go to.
Read on to find out the top 5 Halloween-themed activities to do in Brighton this fall.
1. Alcotraz: Cell Block One-Three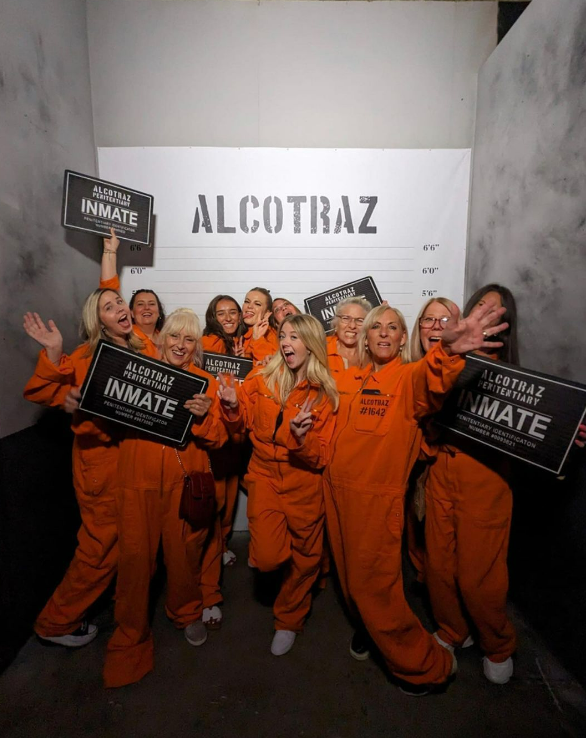 Have you ever wanted to know what it's like to be in prison? Well, you're in luck because, during the month of October, there's a special place in Brighton that has the ultimate pretend-prison experience. Hidden underground right next to the seafront, Alcotraz Cell Block One-Three gives customers the perfect Halloween treat: Prison, but with an alcoholic twist. This underground cocktail bar is perfect for Halloween lovers. You can enjoy all sorts of fun and Halloween-themed alcoholic beverages from inside a prison cell. Because it is located right next to the seafront, you can even hear the waves crashing against the shore, making the prison experience feel even more real. The staff dress in costumes and stay in character the whole night, all while making delicious drinks for the guests.
2. Tulleys Shocktober Fest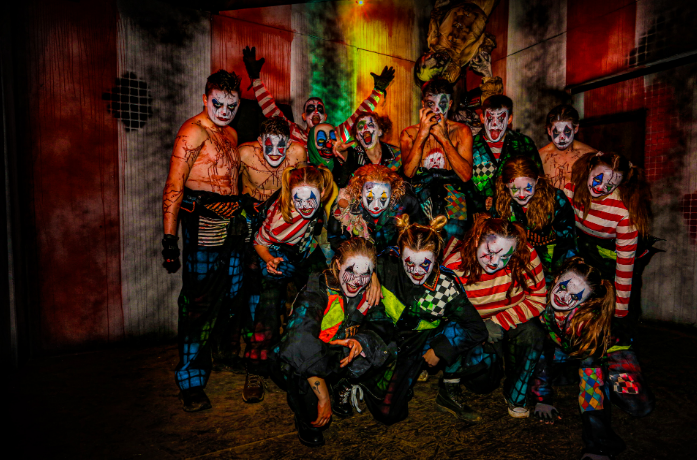 ---
Tulleys Shocktober Fest is the place to be if you are looking to get absolutely terrified (in the best way possible). When you think of scary events in Brighton, you think of Shocktober Fest. With 11 terrifying attractions and loads of scary actors and actresses, it would be hard not to have any fun. You can get chased by crazy killer clowns, try to escape from zombies who want to eat your brains, get stuck on an "island" with human-hunting animals and much more. If that doesn't sound scary, I don't know what does.
"I went with my friends one year and actually had nightmares afterward. It's super scary. You walk through a bunch of scary houses with different themes. But it was really fun," University of Sussex sophomore Lottie Carter said.
But maybe super scary attractions aren't for you, but your friends are going to Tulleys and you don't want to end up with FOMO. Lucky for you, Shocktober Fest has mild attractions as well. On their website, you can see all the attractions. Each one has a rating next to it with how frightening it is. There are attractions that go as low as a 3 in scariness. That way, anyone can go to Shocktober Fest, even if it's just for the vibes.
3. Halloween Market at The Longshore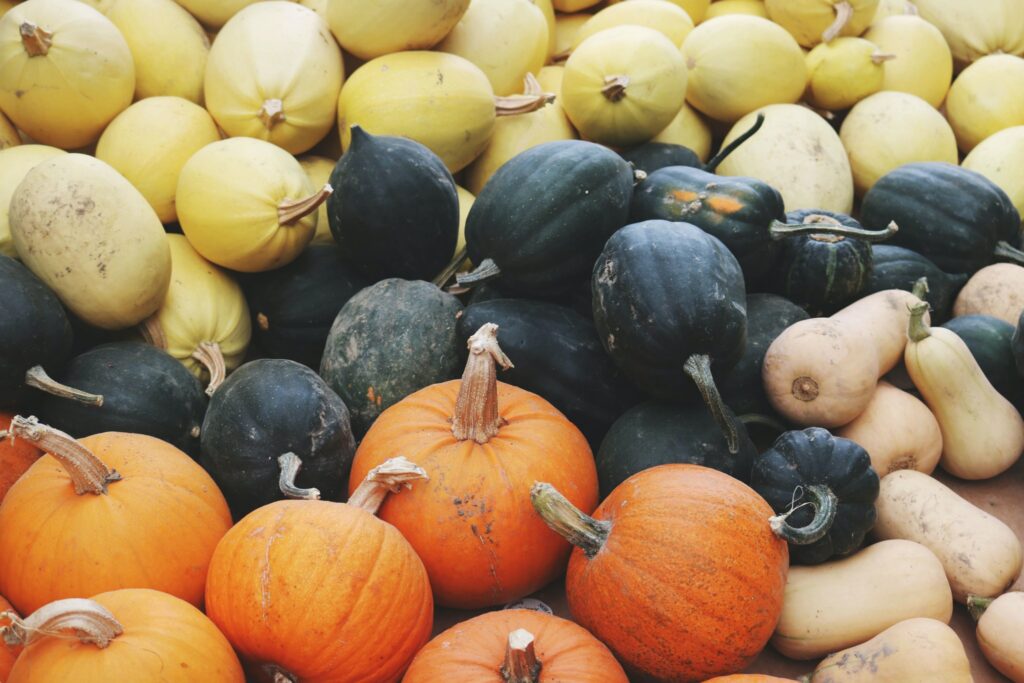 If the scary events aren't really your scene, Brighton has an amazing Halloween market. The Halloween Market at The Longshore features tons of small, local businesses that sell a variety of things. It's very big and extends numerous blocks. The great thing about the market is that it's something you can do by yourself! You can buy some Halloween decorations or some Halloween-themed sweet treats. You can find almost anything at this Halloween market!
4. Tulleys Escape Room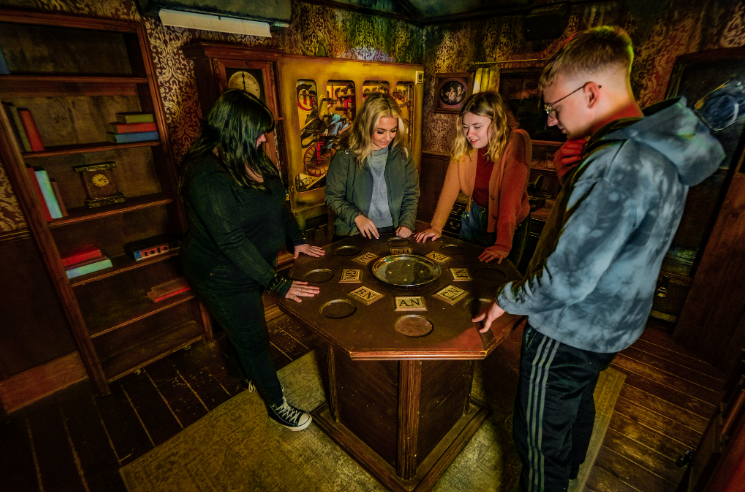 Tulleys Escape is known for its extravagant and tricky escape rooms, and its Halloween-themed escape room, Nethercott Manor. You can take up to seven friends along with you on the journey as you go from room to room, trying to get out. While the fear level is only rated a two, the difficulty level is the highest, a four. You've probably seen those scary movies where people get stuck in an old, haunted mansion. That's pretty much what Nethercott Manor is like.
"I love going to the Escape Rooms. Even though they are year-round, I try to go in October because it just fits the vibe. Nethercott Manor is really hard, but it's perfect for Halloween," University of Sussex sophomore Lavinia Driver-Jones said.
Sometimes, Nethercott Manor can get quite busy, especially near Halloween but not to worry, because the other escape rooms are just as good. They could just as easily spook you. You can try Mutiny, which is a pirate-themed escape room. If you want to do a little time travel, there's The Outfitters, an escape room that takes place during Prohibition and transports you to the 1920s.
5. The Brighton Express: Halloween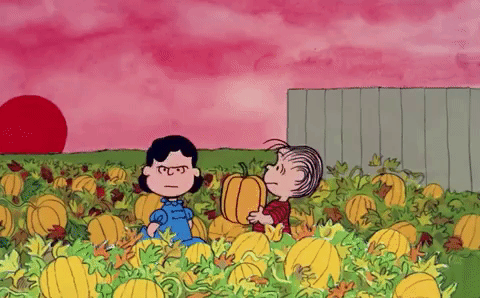 If you have a family or are looking for something that has fun activities for kids as well, there's always the Brighton Express. It's an activity-filled day perfect for any age, especially little kids. The express bus tour includes personalized Halloween boxes for the whole family and a whole lot of crafts. You don't have to worry about food because Halloween-themed breakfast and lunch are included. Dressing up in your Halloween costume is very much encouraged.
"I went with my little sisters last year and it was amazing. Even I had fun and I'm older! They have something for everyone, which is nice, and the food is great," University of Sussex freshman Rianne Bouchez said.
Another great activity included in the Brighton Express is pumpkin picking. You can't have a successful Halloween without pumpkin picking. You can get the perfect pumpkin to carve afterward. Also included are Halloween coloring book stations and create-your-own Halloween sweet treats. But if you aren't the creative type, that's fine. You can also just buy the treats premade. After you do your pumpkin picking, you can take the pumpkins home to carve on Halloween. It's the perfect way to spend your Halloween day!