Halloween on a Monday? Ugh, talk about our worst nightmare come true. Say bye, bye trick-or-treating and hello class and meetings. Amidst midterm season, you may not have the time or energy to go to costume party after costume party. But who says you still can't get in the Halloween spirit? Try these devilishly delicious drinks to kick your Halloween spirits into high gear. And if you have a midterm Tuesday, don't worry—only some of these include booze.
1. Candy Corn Smoothies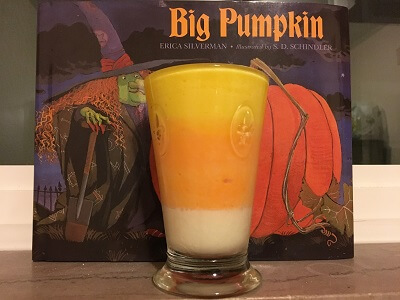 The only thing more divisive about Halloween than offensive costumes? Candy corn. You either love it or you hate it. Luckily, this Halloween we have a candy corn-themed treat everyone can enjoy. After all, who can turn down sorbet? Start your spooky day with a refreshing, delicious twist on a Halloween classic. "My mom used to make this for me and my brother on Halloween when we were little, and I still make it every year. I abhor actual candy corn, but this tastes great," said University of Michigan junior Maddie Cross.
2. Halloween Orange Hot Chocolate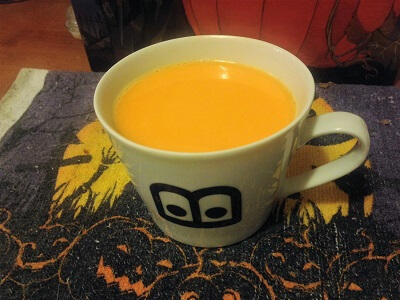 Ahhhh, autumn. No season compares. The leaves don beautiful shades of red, yellow and orange, the air turns a little brisk and finally we can pull out our favorite cozy sweaters. When you cuddle up to watch the leaves fall this Halloween, grab a mug of hot chocolate to keep your hands warm. To add a bit of pumpkin pep, go the extra mile and try this recipe. "Orange hot chocolate beats Starbucks any day. I like adding shaved chocolate on top just to make it even more Halloween-y," said Saint Mary's College sophomore Kayla Tenable.
3. Blood Orange Margaritas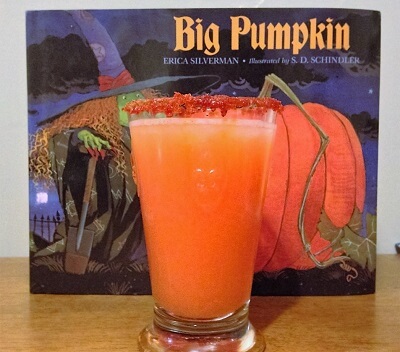 Who knew a drink with "blood" in the title could taste so good? "Margaritas are my favorite alcoholic drink, but these are so much cuter with the orange color," said UC Davis senior Sierra Bennett. "Definitely lets me justify drinking these during the weekday." For an extra twist, rim the glass with black-dyed sugar. And if you can't find blood oranges, you can always add a few drops of food coloring. We promise we won't tell.
4. Polyjuice Potion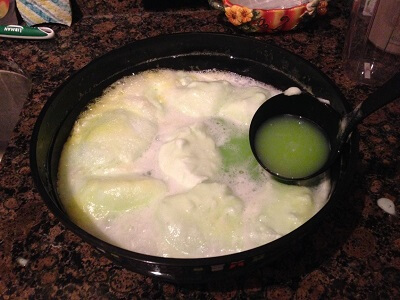 What Harry Potter potion better suits this holiday? With some real green, frothy polyjuice, you could take your costume this year to the next level by actually becoming your character. While this version won't be able to help you achieve that level of imitation, it will give you the energy to give 100 percent to your character's persona. "This is basically just a bowl of liquid sugar which is what makes it so great," said University of Michigan senior Jared Borgmann. "Also, adding Tequila to this is a bomb decision."
5. Black Magic Jell-O Shots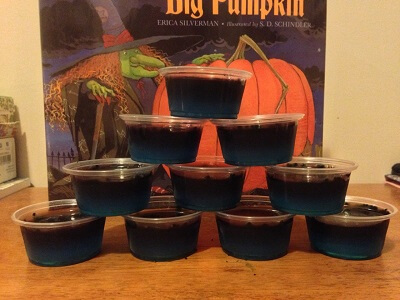 "Delicious but dangerous. That's all I've got to say," said UC Irvine senior Sam Nguyen. So, maybe make these the weekend before Halloween instead of Monday—AKA a school night. For some extra fun, listen to Little Mix's "Black Magic" while putting these together to get you pumped up and ready to put your bae under a delicious spell. Plus, could these Jell-O shots be any cuter? Probs not.
6. Butterbeer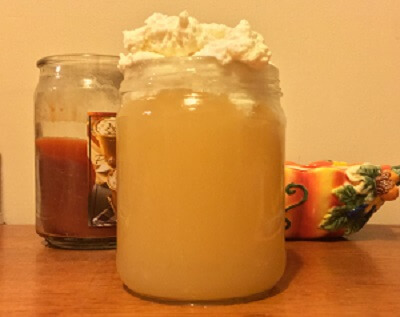 Forget the Three Broomsticks‒you can make this Harry Potter classic right in your own kitchen (with minimum magic necessary). "What Harry Potter fan didn't want to try butterbeer? If I were transported into Hogsmeade for one day, my top priorities would be loading up on candy at Honeydukes, stopping by the joke shop, and drinking as much butterbeer as humanly possible," said Arizona State University sophomore Eloise Franzel.
7. Poisoned Apple Cocktail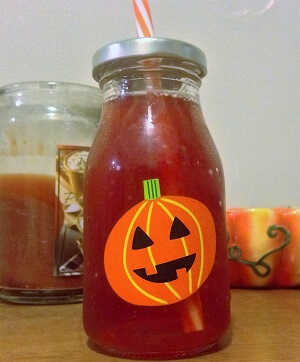 Snow White may have taught you to beware poisoned apples, but if a creepy old lady offers you this drink, we suggest you accept. Whatcha got to lose? Besides, you know, your reflexes and possibly your life. Just kidding. This cocktail may be poisoned with Tequila, but the apple cider and pomegranate juice basically make this a health drink. That's how health works, right? Warning: Do not accept drinks from strangers under any other circumstances.
8. Hocus Pocus Fizz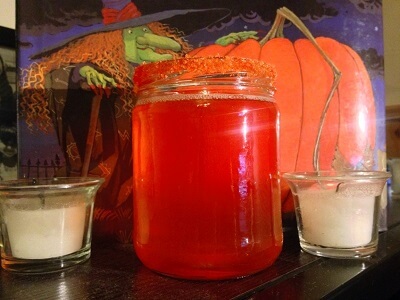 When you go to watch Hocus Pocus this Halloween, sip on a drink with the same name. "Hocus Pocus is the ultimate Halloween movie. Comedy, witches, what more could you need? I love that this recipe has both an alcoholic and non-alcoholic version. Some days you wanna get hammered, but some days you don't, ya know?" said University of Michigan senior Natalie Mendes.
9. Chocolate Malted Martini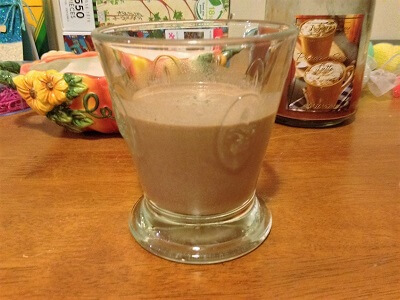 No more trading Snickers for peanut butter cups after a night of harassing your neighbors. Without trick-or-treating, you need to get your chocolate fix from another source. You could buy an entire bag of candy to eat by yourself on your bedroom floor, but why do that when you have this classy alternative? Alcohol and chocolate always pair nicely. But afterwards, then you go to Walgreens and buy the leftover candy once it's on sale.
10. Dark Invader Mocktail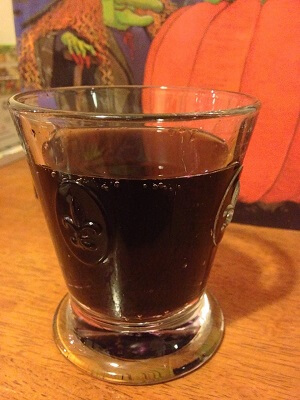 Blackberries and pineapple juice? Say no more. Not only does this mocktail taste oh-so sweet, but it looks oh-so spooky. "I'm big on mocktails," said UC Davis junior Becca Zhou. I don't really drink any booze, so this is my go-to drink when the roomies are getting tipsy. Plus have you seen that color purple? So gorgeous."
College Magazine does not promote underage drinking. Please drink responsibly.