Halloween lovers can't deny the necessity of a good Halloween playlist. Now, I personally am not the type of person who makes a playlist for every category under the sun— but I am a lover of Halloween, so I'll make an exception here. Plus, for true Halloween enthusiasts, this playlist will not only serve its purpose in October, but all year long. 
Check out this list for the 20 songs you need to add to your Halloween Playlist:
20. Rotten to the Core- Descendants Movie (2015)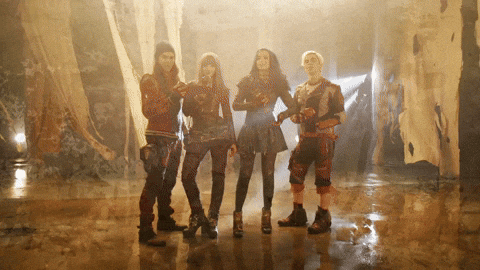 What better way to introduce the playlist then a song from the iconic Disney movie franchise, Descendants? As the first song on the official soundtrack from the first movie, you can't help but sing along to this up-beat melody by none other than Dove Cameron, Sofia Carson, Cameron Boyce and Booboo Stewart. Listening to this song makes you want to go back and rewatch the trilogy all over again (or for the first time if you never did). Halloween makes the perfect time to watch a movie about the children of some of Disney's most iconic villains. 
19. Frankenstein- Rina Sawayama (2022)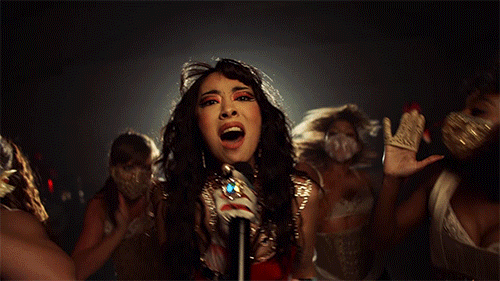 This song just came out last month, making it perfect for Halloween 2022. "Frankenstein" is part of her newly released second album, Hold the Girl. The lyrics alone make it the next big Halloween hit. This song not only contains a catchy beat throughout, but you can't get more Halloween than a song revolving around Frankenstein, right? 
18. Heads Will Roll- Yeah Yeah Yeahs (2009)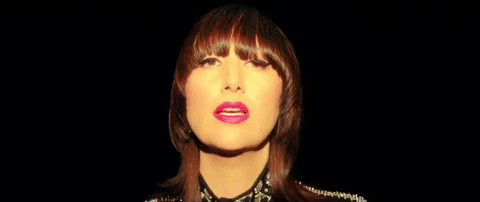 This dance hit by the American indie band gained its popularity when released as the second-single in their third-studio album. Sung from the perspective of the Queen of Hearts from Lewis Carroll's Alice's Adventures in Wonderland, the lyrics features phrases like "off with their heads." The song also mentions the line "looking glass," referring to Carroll's sequel novel Through the Looking Glass. Perfect song choice for a Halloween party.
17. Spooky, Scary Skeletons- Andrew Gold (1996)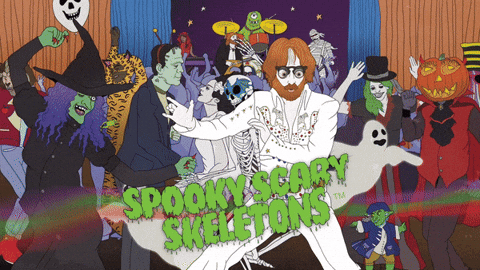 I know what you're thinking… 1996! The song recently resurged in popularity online after Gen-Z started using the remixed version as an Internet meme. Unfortunately, The TikTok dance didn't exist when the song first came out. Songwriter Andrew Gold also wrote the iconic TV theme song for Golden Girls, "Thank You for Being a Friend," so you know he can create great tunes. For its tremendous social media presence alone, this song needs a spot in every Gen-Z's Halloween playlist. 
16. Super Freak- Rick James (1981)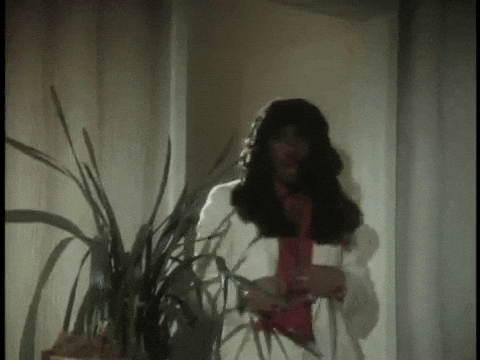 Let's go back in time with this early 80s hit. This song by the king of punk-funk will make you just want to get up and dance with friends. While its original claim to fame happened back in the day, Nicki Minaj brought the song back to life in a completely different way by using samples of the track in her 2022 single "Super Freaky Girl." This version also turned into a mega-TikTok trend. If you love her song, then I suggest going back in time and jamming to the tune that started it all. 
15. Halloween Theme: Main Theme – John Carpenter (1978)  
This one may not allow you to get up and groove, but you can't not include this scary song on your playlist. I mean the song is literally titled "Halloween." Recognized by many as the perfect audio accompaniment for any upcoming scary moment, it came from the iconic 1978 film Halloween, directed and scored by John Carpenter. If you never saw the film, you may recognize the name of the main character, Michael Myers.
He appeared in pretty much all 13 films within the Halloween franchise as the main antagonist. If you never saw any of them, now's your chance to go watch all the Halloween films. You may not want an image of him in your mind constantly when listening to the soundtrack, but it's a classic Halloween sound that definitely deserves a spot on this list and in your playlist. 
14. She Wolf- Shakira (2009)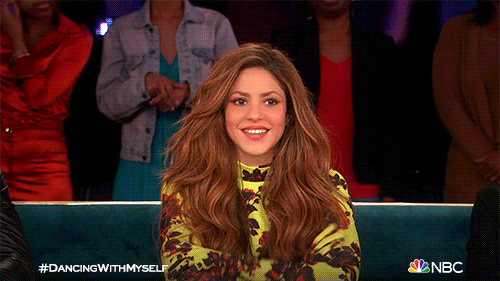 Nothing screams Halloween like werewolves… or should I say She-Wolves. This song from Shakira's eighth studio album of the same name definitely allows you to get up and dance at any Halloween party you may attend. I appreciate the little details in this song. If you listen closely, you can hear a howl in the background at certain points. I think this element adds to the song, making it even more of a Halloween hit. 
13. Hungry Like the Wolf- Duran Duran (1982)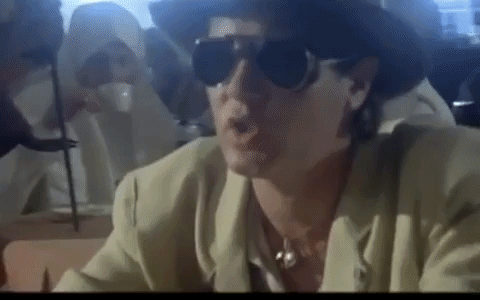 Speaking of wolves, we need to talk about the most well-known song from the new-wave group Duran Duran. This one will get your parents' approval, as it definitely left its mark on the 80s. This makes it the perfect song to play at an 80s themed party, or if you just dress up as a celebrity or movie character from the 1980s. This would also make the perfect entrance music if you decide to dress up as a werewolf. Plus, it allows you to enjoy songs on your playlist from the past all the way to the present.
12. E.T.- Katy Perry (2011)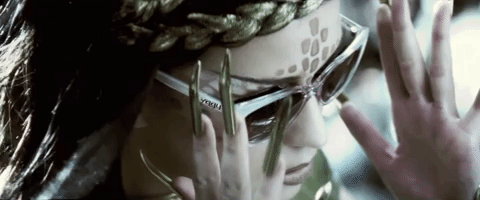 You can expect to see werewolves on Halloween, but what about aliens/extraterrestrial life forms? I'm sure all of you remember this song, along with the many other iconic hits from Katy Perry's third studio album Teenage Dream. With this throwback to our childhoods, everyone will want to get up and dance when hearing this song. The nostalgia factor alone ensures the song's place on this list. 
11. This is Halloween- The Nightmare Before Christmas (1993)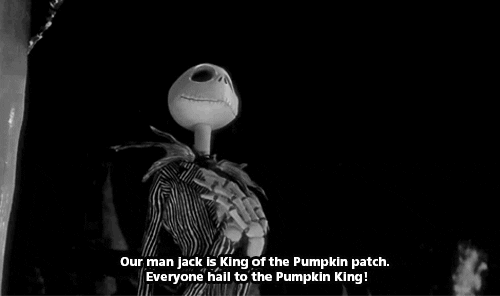 Need a good Halloween sing-along? If so, "This is Halloween" should do the trick. This song comes from the movie The Nightmare Before Christmas. If you start talking about the song or the movie though, you might start a controversial conversation. Some debate that the film falls into the category of Halloween, while others believe it should get the label of Christmas movie.
Whichever side you fall on doesn't matter though, because now you can go back and watch the movie twice for two different holidays. (Or three if you want to also watch it in November since it's right in-between the two). And just think, now you can add the songs to two playlists as you start working on your Christmas one. 
10. Disturbia- Rhianna (2008)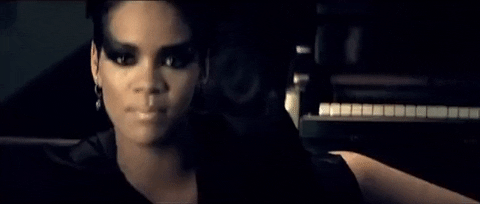 Now back to the 2010 throwbacks. As many of you may know, Rhianna will headline the 2023 Superbowl half-time show. We might as well start preparing now by listening to Rhianna's biggest hits so we can all sing along come February. This song in particular turned into a Halloween staple with its horror-themed lyrics. The fast tempo and infectious beats will make any Halloween party come alive. 
9. Sweet but Psycho- Ava Max (2018)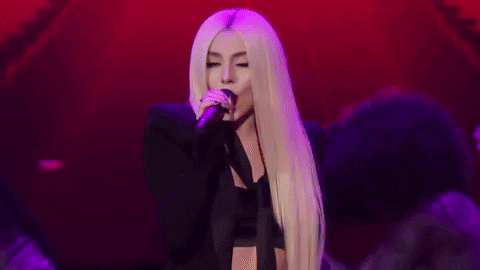 The song "Sweet but Psycho" made waves in 2018 as the first single Ava Max released in her debut album Heaven & Hell. Ever since, it still to this day remains her #1 most streamed song on Spotify and Apple Music. The pop song's upbeat tempo will make you want to get up and scream the lyrics while partying with friends. The best part of the song (again the little details) revolves around the high pitch scream you hear at the beginning— making it a perfect Halloween hit. If you consider yourself an Ava Max fan, then you'll definitely love the addition of this song to the playlist. 
8. Time Warp- Little Nell, Patricia Quinn, Richard O'Brien (1973)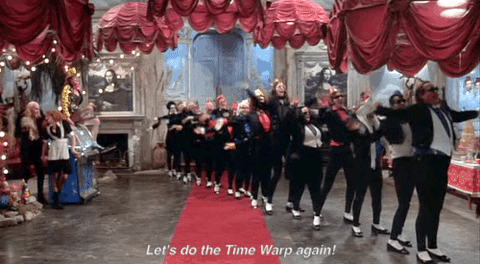 If you want a song that allows you to get up and dance, then this one takes the cake. Not only do you get an iconic song with catchy lyrics, but the song literally provides its own dance moves for you. As a song that not only holds iconic Halloween status and comes with its own dance, it needs to hold a spot in any Halloween playlist and play at any Halloween party. The song comes from the 1973 musical The Rocky Horror Show and then featured again in the 1975 film adaption, The Rocky Horror Picture Show. You also may remember it if you were a Just Dance kid growing up. A dance and cover of the song by Halloween thrills was featured in the 2012 game, Just Dance 4. 
7. Monsters- All Time Low ft. Blackbear and Demi Lovato (2020)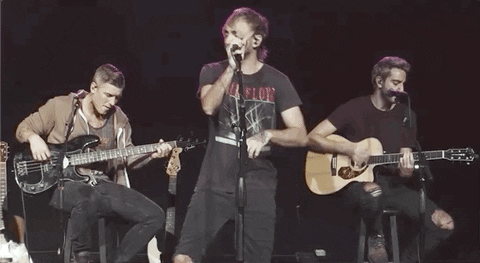 Up next: a song literally titled Monsters. This pop punk song's original version only featured All Time Low and Blackbear. A few months later within the same year, the band released a second version with Demi Lovato added on. The song recently won the 2022 iHeartRadio Music Award for Alternative Song of the Year. If it won an award, then a lot of people must agree of its worthy spot on one of your playlists so you can listen to it whenever you please. 
6. Black Magic- Little Mix (2015)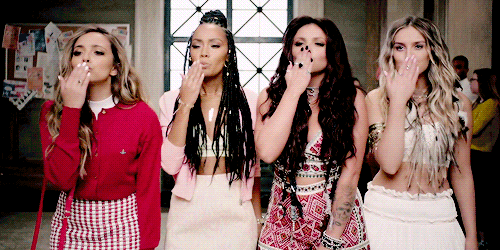 Next up, a song by an underrated girl group of the 2010s. While debatably overshadowed by the rise of Fifth Harmony, this girl group from the UK also provided a lot of great songs. "Black magic" served as the main single from their third studio album Get Weird. The song's lyrics mention the line "taking sips of secret potions," matching perfectly with Halloween, especially if you plan on dressing up as a witch. 
5. Ghostbusters- Ray Parker Jr. (1984)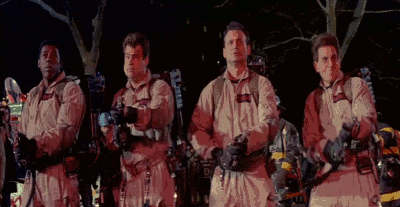 You don't know what song to add to your epic Halloween playlist, who you gonna to call? GHOSTBUSTERS! Okay, no, hopefully for all playlist recommendations you'll refer to College Magazine (happily at your service). But seriously, this song 100% deserves a spot in your Halloween playlist. Featured in the soundtrack, this song also serves as the theme to the film Ghostbusters.
The film centers around three parapsychologists who start a ghost-catching business in New York City. I'm sure you now not only want to add the song to your playlist, but want to go back to watch the original film and all the others in the franchise. With the most recent one just released last year a little less than a month before Halloween, you get to watch it around Halloween for the first time this year. 
4. Somebody's Watching Me- Rockwell (1984)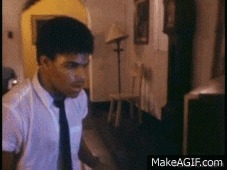 The year 1984 gave us two epic Halloween hits. This next one serves as one of the best Halloween songs of all time. "Somebody's Watching Me" encompasses everything a Halloween song needs. From the themed lyrics to the instrumentation that gives off a spooky vibe, what more could you want from a Halloween song? The hit also features backup vocals from Michael and Jermaine Jackson. When listening you can literally insert yourself into the song and feel as if someone actually lurks around every corner. 
3. Monster Mash- Bobby "Boris" Picket (1962)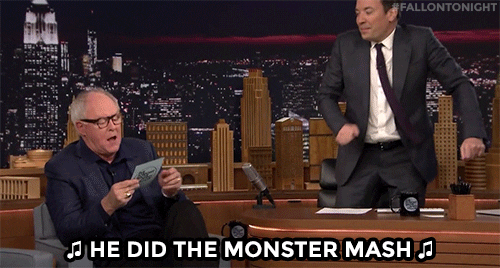 Who's ready for a graveyard smash? Even as the oldest song on this list, it still remains a classic to this day. All generations can come together to enjoy the song that truly embodies Halloween. The song centers around a mad scientist that created a monster who came to life and invented a new dance called the "Monster Mash." The mad scientist throws a party for all the other monsters and everyone can't get enough of it. Just like the ghouls in the song, grab your friends and dance along to the "Monster Mash." 
2. Thriller- Michael Jackson (1982)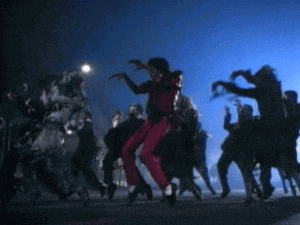 Ah, the thrill that comes along after creating a good playlist. Our runner-up is none other than the King of Pop himself, Michael Jackson. This song is probably the most recognizable and iconic Halloween hit of all time. The song itself contains everything a Halloween hit needs, from lyrics to instrumentation.
Besides the actual song, though, can we talk about the music video? A lyrical and cinematic masterpiece for its time; the 14-minute short film "Thriller" changed the music industry forever. The perfection of everything exists in this video— from the effects to the storyline to the costumes. We see Michael Jackson turning into a werewolf, dancing his famous dance in the graveyard, and of course wearing that legendary red jacket. This Halloween playlist needs 'Thriller," as the song could stand as the most timeless hit representing Halloween. Get your groove on and dance along with the moves featured in the music video!
1. Calling All the Monsters- China Anne McClain (2011)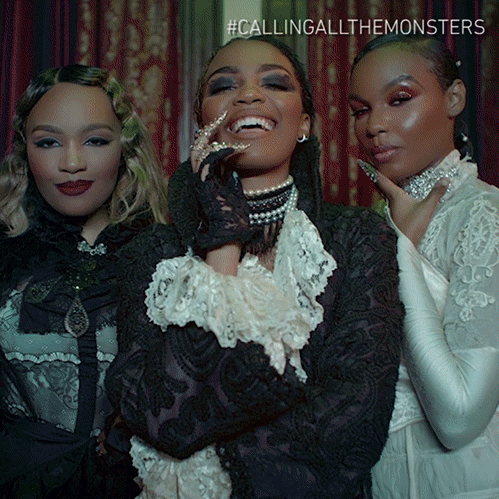 I know, I know. How can I put this song above countless classics as the #1 Halloween song? But I mean, how can I not put the Gen-Z Halloween Anthem in the top spot?! When I hear this song, I know it's spooky season— all the Halloween festivities and traditions must commence. Plus, can we talk about the nostalgia factor alone? The song originally came from the Disney channel show A.N.T. Farm. In 2021, China Anne McClain re-recorded the song with her sisters who together formed the band Thrii. Between the throwback to our childhoods and the ability this song possesses to get everyone immediately on their feet and in the Halloween spirit, it proudly deserves the number #1 spot on this list and in your playlist.