Not a horror fan? Me neither. I never understood why anybody would intentionally scare themselves, even during Halloween. Horror, to me, never equated to Halloween or October. For that reason, I thought back to all the films I love watching during this time of year, and while they certainly qualify as spooky, they don't scare me.
So rest assured; if this crybaby can not only handle these films, but see them as a Halloween staple, then surely you can find something to like in them as well.
1. The Nightmare Before Christmas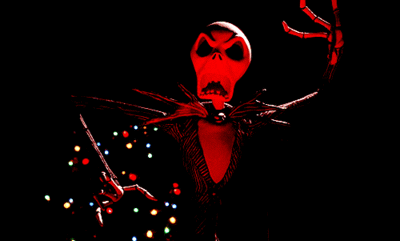 Shocker that this one exists here, huh? I really thought outside the box, didn't I? Okay, all jokes aside, you know that this film can only qualify as a Halloween classic. I won't get into the debates that argue that this also works as a Christmas film. We won't talk about those. They seem nonsensical to me—BUT ANYWAY. From the songs (one would argue too many songs) to the running jokes of Sally trying to poison her caretaker to unique character designs that live on in our memories, The Nightmare Before Christmas provides the perfect spooky, loveable story that will surely give you the perfect Halloween feels this October. Without scaring you out of your wits.
2. Corpse Bride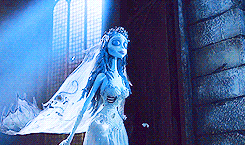 Yeah, let's keep going with the Tim Burton train here. Corpse Bride, to me, counts as a Halloween essential. I actually might go watch it right after I finish writing this article. Filled to the brim with colorful characters (personality-wise, Burton's film usually lean towards the black and white side), and crazy, yet simple plots easy for anyone to follow, Corpse Bride gives us a fun Halloween movie to watch this October without the fear of nightmares. The "corpse" actually comes off as one of the nicest and most beautiful characters, with a great ballad that sticks to your mind and drives you crazy. You know, like all the classic masterpieces.
3. Coraline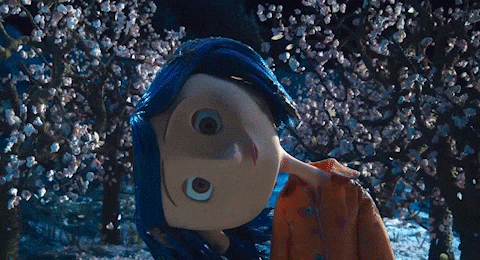 I was shocked when I found out Tim Burton didn't work on this because it certainly fits his style. I mean that in the absolute best way. Anybody who knows anything about Halloween staples knows about Coraline. Starring a little girl voiced by none other than the same little girl that voiced every little girl at the time—Dakota Fanning—Coraline represents the very definition of spooky and scary, but not… horrifying, if that makes sense. I watch Coraline every year, thinking that I finally reached the age where it won't creep me out, then the buttons come in and the spider lady shows up and I freak. So, you know. Perfect for Halloween.
4. ParaNorman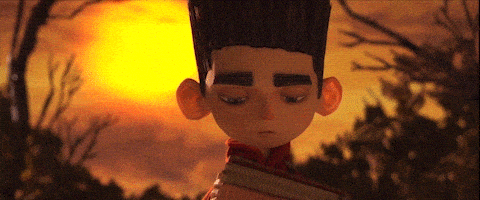 This one feels very nostalgic to me because it carries a lot of tropes that you see nowadays in young adult fantasy. The supernaturally-gifted child no one believes carries any gift at all, suddenly given a legacy; protect his town and end an ancient witch's curse. In a way, ParaNorman plays with the very basic tropes—underdog, isolated, finds a friend who joins him on this epic quest—except it does so in a way that feels unique. Everything, from the character designs to the color scheme to the zombies (no spoilers) create a spooky, suspenseful story that perfectly suits the Halloween atmosphere.
5. Halloweentown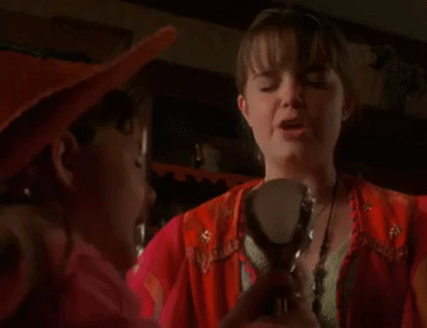 If you don't watch Halloweentown during October, you did not celebrate Halloween properly. I will die on this hill. Seriously speaking though, Halloweentown presents all the things we love about October; pumpkins, supernatural monsters and witch magic—in a storybook flick that still holds up, in my opinion. To me, that all comes down to not only the designs, but the characters. Marnie Piper's love for Halloween and all things spooky always feels so infectious to me, and it makes me want to celebrate Halloween to the fullest. The creatures in Halloweentown don't just feel like people in masks; they feel like a parallel to the human world, so it doesn't feel hard to imagine that a place like this actually exists.
6. Halloweentown II; Kalabar's Revenge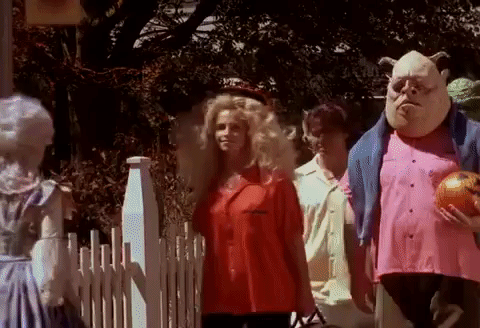 Halloweentown II—a.k.a. the only Halloweentown sequel I shall mention. I always find sequels a little more fun than the originals because you get to come back to an already established world. All the questions that the main character usually poses in the first installment go away. I think Halloweentown II works wonderfully in bringing back these characters we love to this place we love even more. This movie spooked me a little as a kid, but now when I see the damage done to Halloweentown, I feel sad and enraged, which I think works just as well for Halloween. You want this place that so perfectly embodies October as a whole saved and protected, and you get a fun, if not cheesy, magical adventure along the way.
7. The Addams Family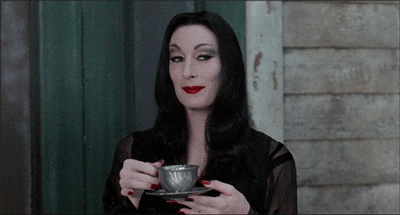 The only reason I didn't make this movie the prime staple of Halloween comes down to one simple fact; you can and should watch this movie all year-round. The Addams family not only works as a Halloween tradition, but as a pinnacle of Halloween hilarity, dark themes and family fun. Yeah, don't those three things totally go together? Well, The Addams Family makes it work. I don't know anyone that doesn't still quote this film and the sequel, and the reason comes down to brilliant writing, fantastic acting and dark jokes that still make me laugh.
8. Addams Family Values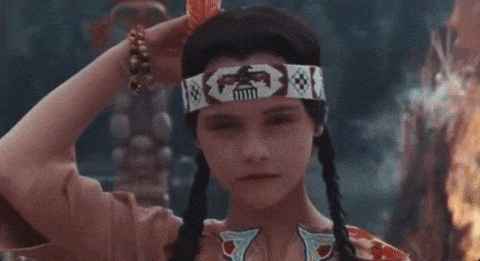 The sequel never works as well as the first. Except this one. This one definitely does. Just as dark and funny as the original film, people probably quote Addams Family Values even more than the first. From Wednesday's Addams obsession with homicide, to Debbie getting a Malibu Barbie, to Morticia's disappointment with pastels—this film provides all the spooky, dark, funny and creepy feels you look for in a Halloween film. I mean, Halloween without attempted murder and setting a camp play on fire? Come on, whoever heard of such a thing?
9. Practical Magic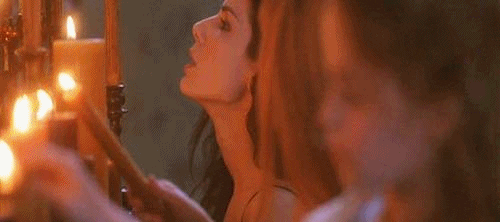 If you ever went on Instagram and seen autumnal videos, you probably heard the famous musical score that came from this film. The cast that featured both Sandra Bullock and Nicole Kidman (yeah, bet you keep forgetting these two acted together) brings you a truly Halloween-style movie with all the October aesthetics. Two witch sisters, a gothic-style house and, of course, murder. All of our favorite scary things in a spooky-but-not-scary movie. How lucky, right? Seriously, if you want a truly good autumnal October flick, this one will work just fine.
10. Hocus Pocus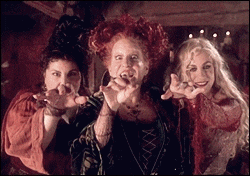 I don't think of myself as crazy, so of course I included a classic here. Hocus Pocus features a colorful environment, even when the witches arrive. We get chase scenes, magic spells, great music and great characters with even greater dynamics. The kids present as truly good-hearted characters, and it's set in Salem, of all places. As a history nerd, that alone pushed me to watch this. Not much for me to say on this film, just a reminder to watch it this Halloween, if only for the way Winifred shouts "boooooOOOOOOOOOK!", which I not only find hilarious, but I only now realize kind of sounds like a ghost booing in the beginning there.