This year brought a lot of unprecedented changes to how we do things from grocery shopping to celebrating holidays like Pride. This June, Pride is more important than ever, especially because it's the 50th anniversary of the first-ever Pride. But how can you show your support from home?
Check out these 10 ways you can send love and support to the LGBTQ+ community from the comfort of your home.
1. Dress up/makeup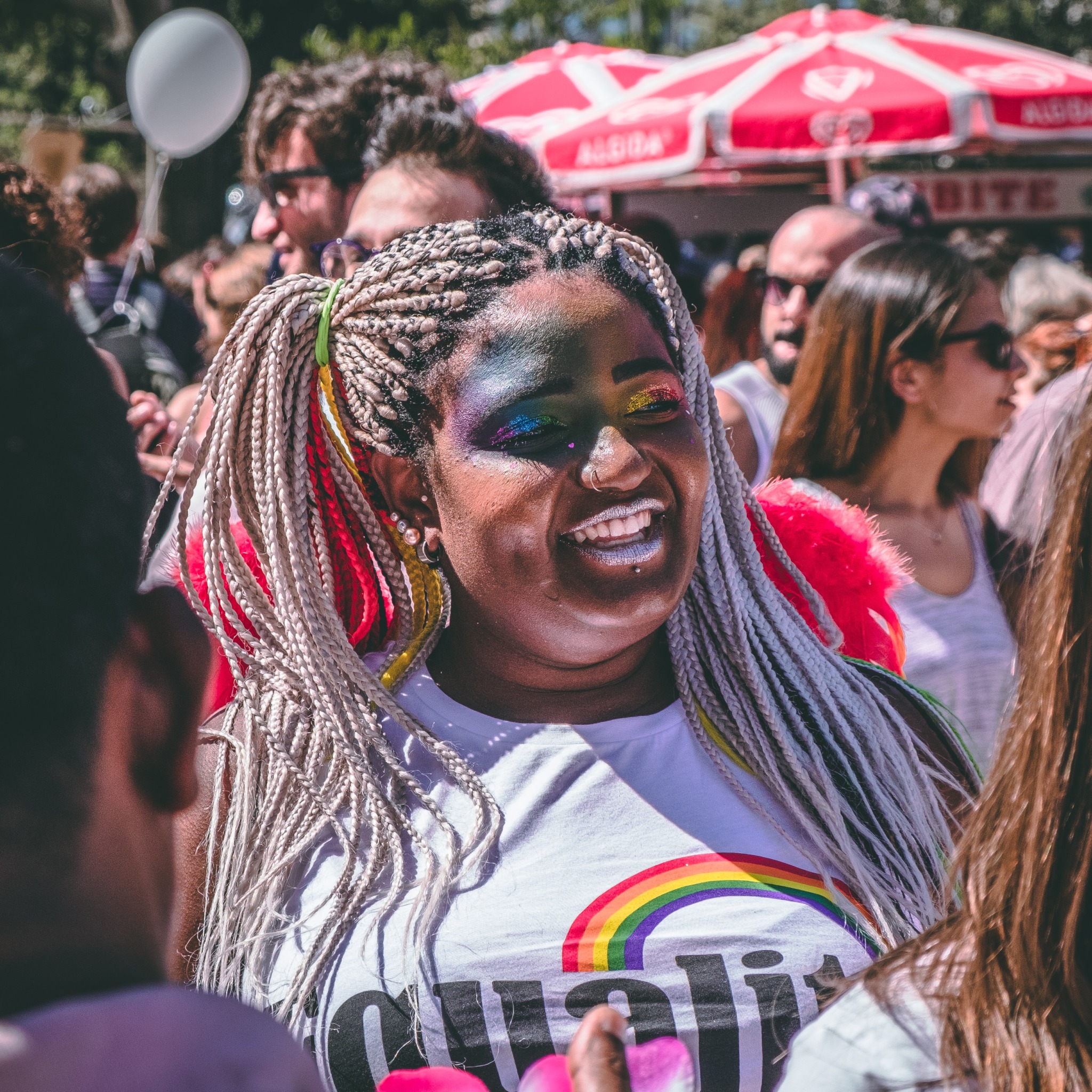 One of the most fun parts of celebrating Pride? The ability to express yourself freely. Whether that means getting all dolled up with your new favorite eyeshadow palette or showing a side of yourself that many people aren't familiar with yet. Try out new looks; experiment and figure out what makes you feel good in your own skin. The best part? No one can see your fashion rejects or makeup mishaps because you're walking in a fashion show of one in your bedroom. Once you find the right look, share your selfies on IG and no one will be the wiser that this look took hours to plan.
2. Learn the history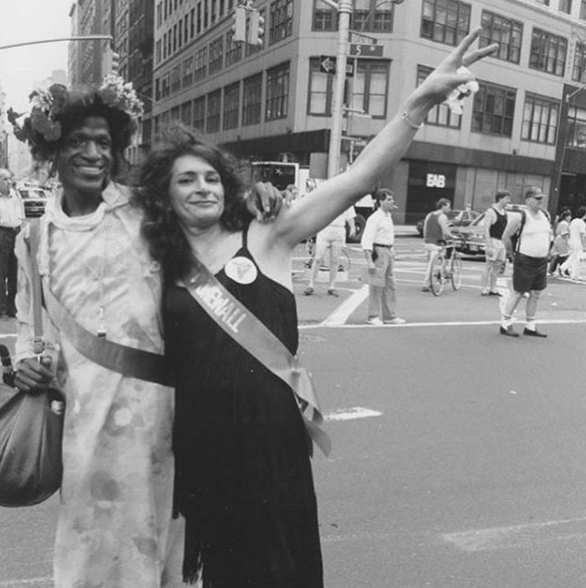 Don't be afraid to say you aren't familiar with LGBTQ+ history because let's face it, they don't teach queer history in school. What can you easily do from home? Educate yourself. "You see a lot of reminders that the people who started things off were people of color, namely Marsha P. Johnson and Sylvia Rivera, and a kind of unification of people in minority positions, whether it be gender, sexuality, or race," University of Louisville senior Alex Thibodeau said. Do you know how Pride began? What was the first Pride Parade like? The Death and Life of Marsha P. Johnson is a good place to start; find it on Netflix along with multiple other informative documentaries. "Educate yourself!! I think Pride is an increasingly corporate and capitalist thing, which it definitely should not be and isn't, and now is a good time to try to push away from that," Thibodeau said. On top of that, research the history of LGBTQ+ people in America, learn from LGBTQ+ scholars and advocates, but remember, it is not their job to educate you, you must want to put in the work yourself.
3. Host a virtual Pride Party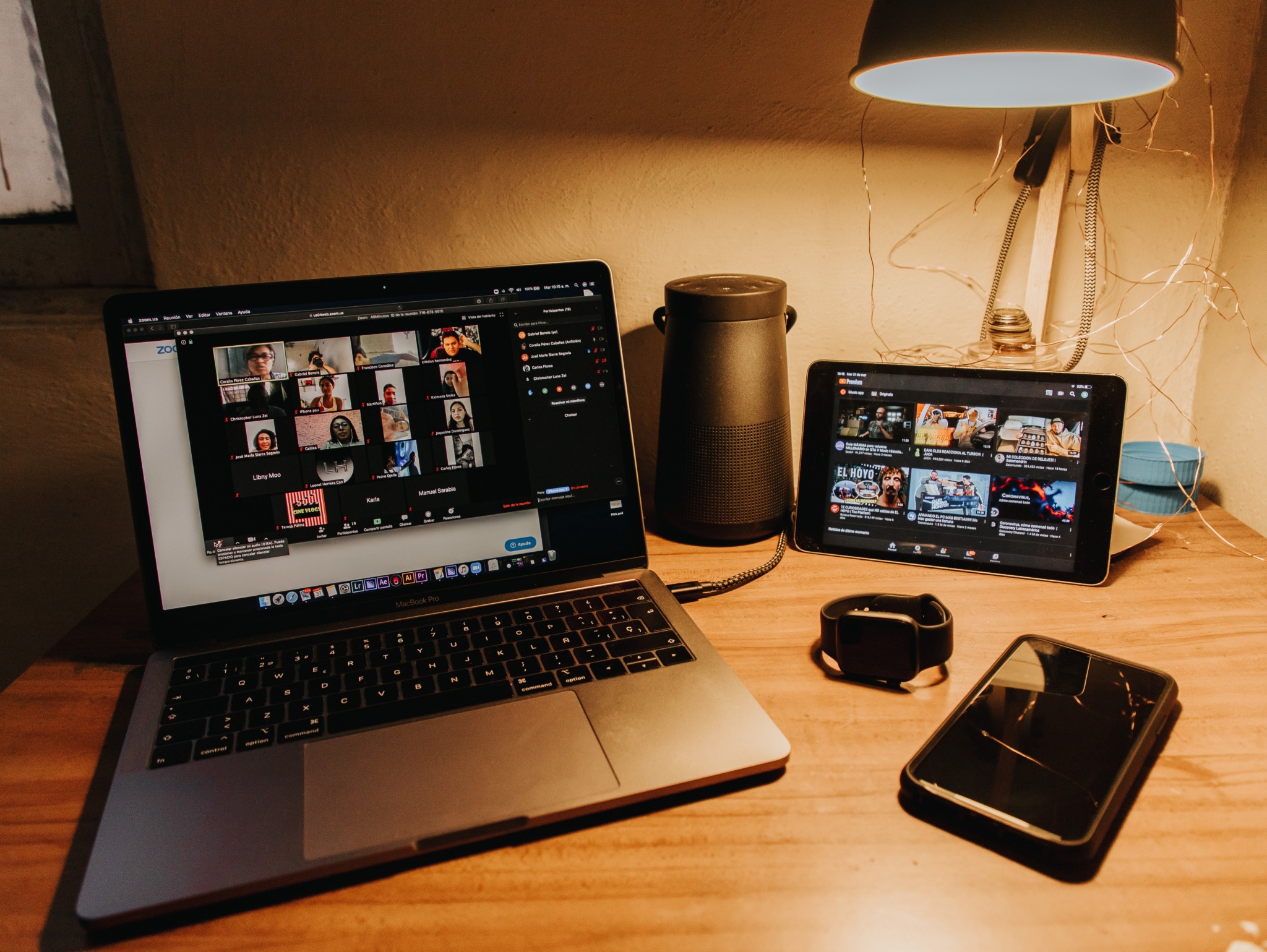 Pride Parades have been a vital part of Pride for decades. Of course, hosting a parade in the middle of a pandemic might not be the best idea. Instead, hold your own Pride Parade virtually. Get your Pride gear on, invite your friends from near and wide and create the best Pride Parade on your computer screen. Spice it up with Pride trivia games or a Pride-themed drinking game. Turn on your favorite songs and get your groove on to the many LGBTQ+ artists like King Princess, Kehlani or Sam Smith. If you feel like getting extra fun, choreograph some dance moves with your friends to see who hits the best move.
4. Allyship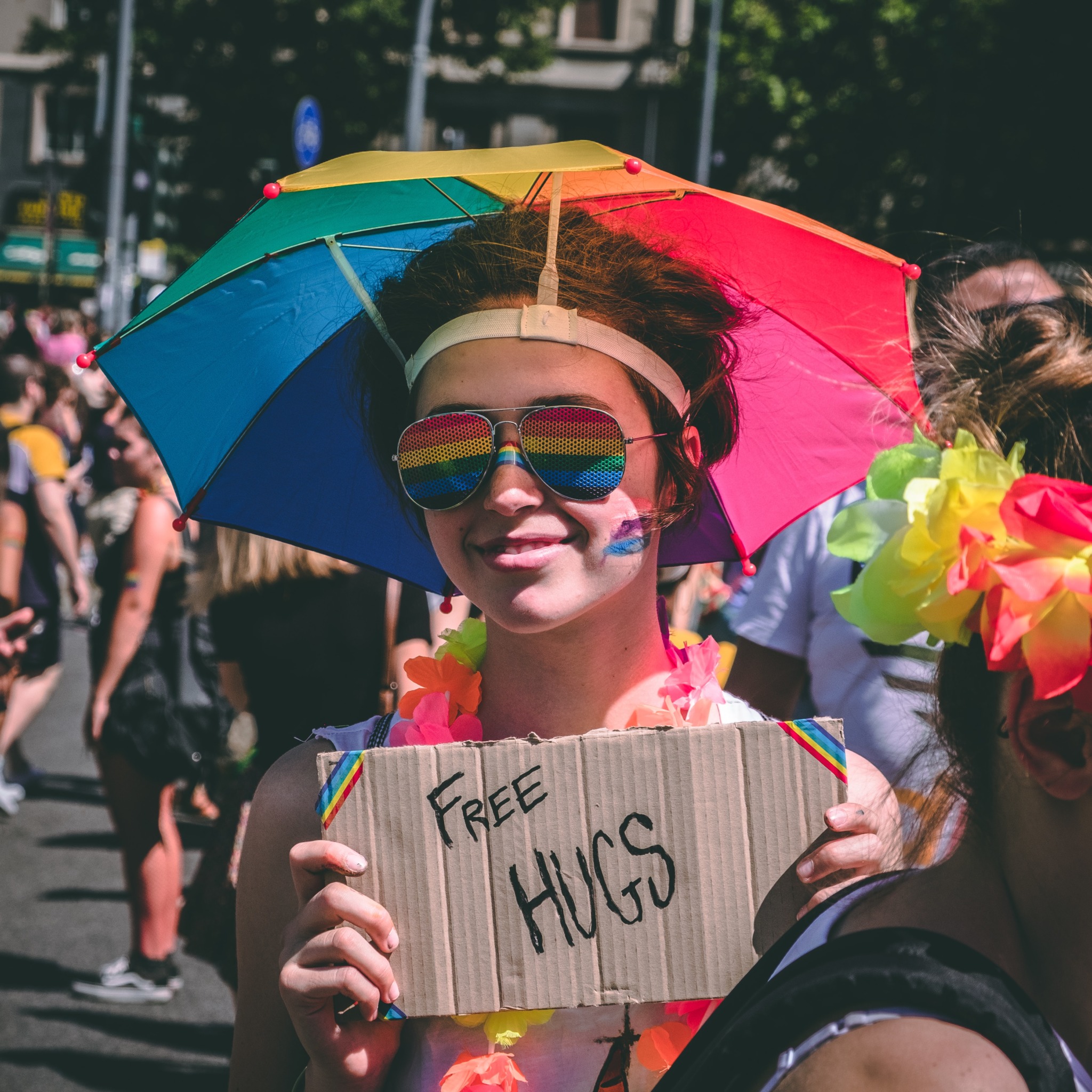 It's important to support your LGBTQ+ friends, family and peers every day, not just in June. But take this month to realize what you can actively do to make yourself more inclusive and open to other people and their experiences. "To me Pride is celebrating the acceptance of myself," University of Kentucky senior Kaylee Poling said. If a friend comes out to you, learn how to react without offending them—even if it's accidental. If you accidentally use someone's wrong pronouns, learn how to handle it efficiently without embarrassing or making the other person uncomfortable. Remember, listen to your LGBTQ+ friends.
5. Make/Support LGBTQ+ art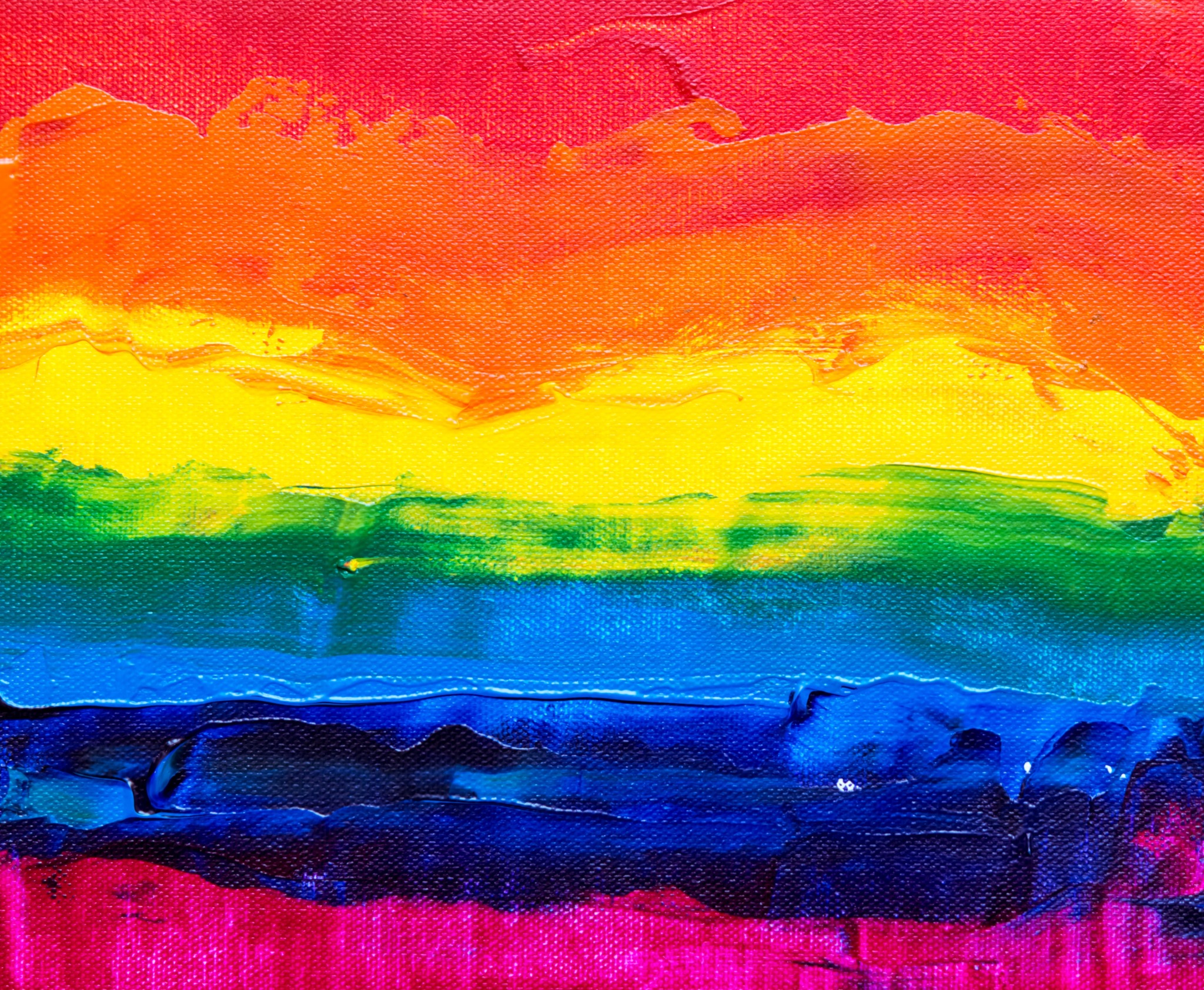 Support local artists. It can't be said enough. Throughout every historical period across the globe, art has been a central aspect of self-expression and historical documentation. Pride is no different. Find some local LGBTQ+ art galleries and pay them a visit. Research different LGBTQ+ artists and buy your favorite painting, sculpture, collage, poem or photograph. Not only will you get a new work of art to brighten up your living room but you're showing support for the many talented LGBTQ+ artists. Feeling artistic yourself? Let your creativity shine by crafting a beautiful new piece in honor of Pride's 50th anniversary.
6. Donate/Sign Petitions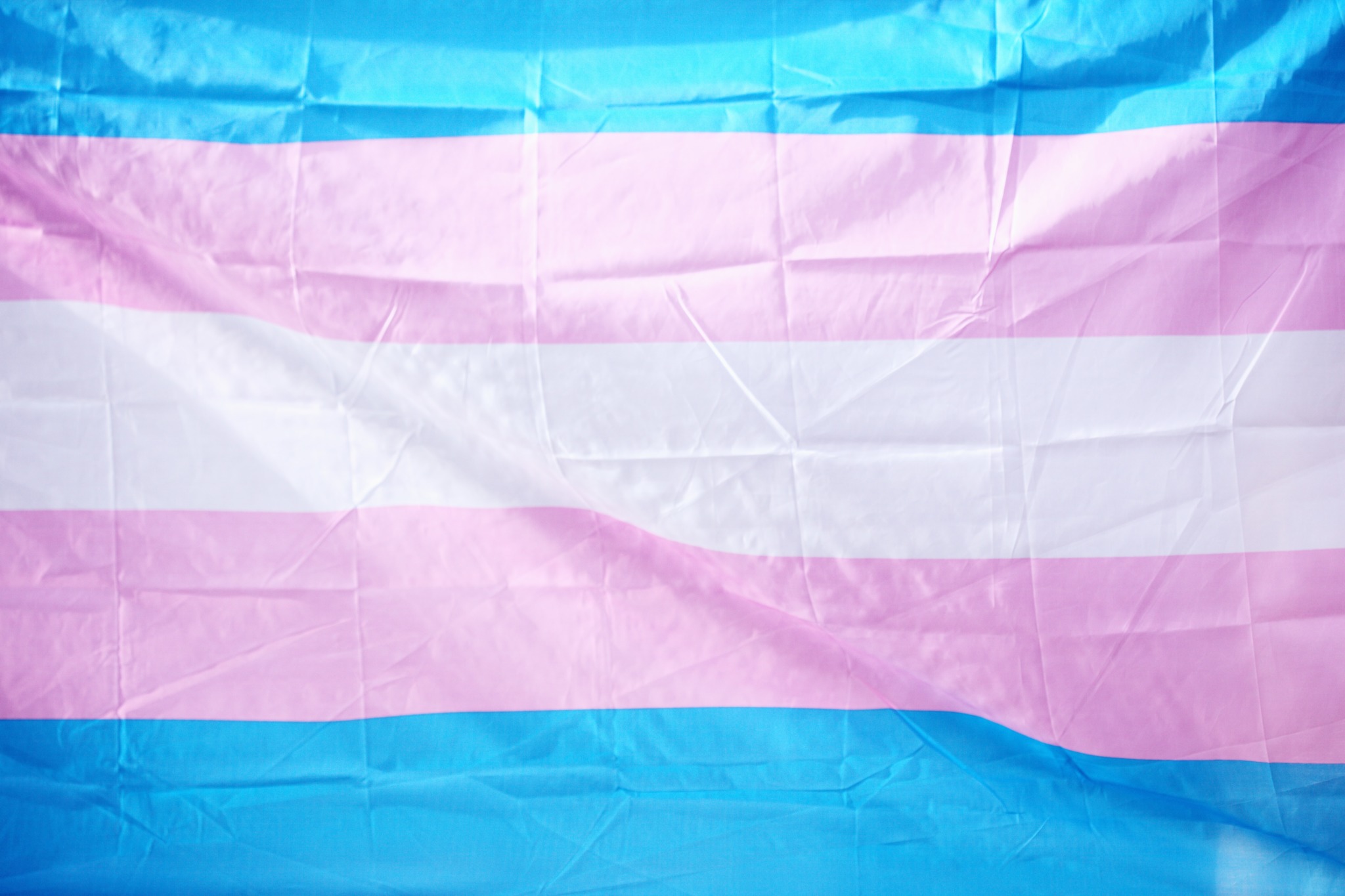 With today's current political and social environment, it's crucial that everyone does their part. Pride began with a Black trans woman, Marsha P. Johnson. This June, take some time to research different petitions you can sign to show your support for the many Black trans people who lost their lives this year and every year before. It takes one minute to write your name in support of a petition that could lead to real change in our community. "This June, to celebrate Pride, I have signed petitions raising money and raising awareness of POC trans lives that have been lost this year," Poling said. "Also just sharing any history or information about pride to people who don't know a whole lot about it!" On top of signing petitions, it's time to put your money where your mouth is and donate. Donations of ANY amount help the cause, whether it's $5 or $100. Do some research and find different funds accepting donations around your hometown and all over the country.
7. Attend a virtual parade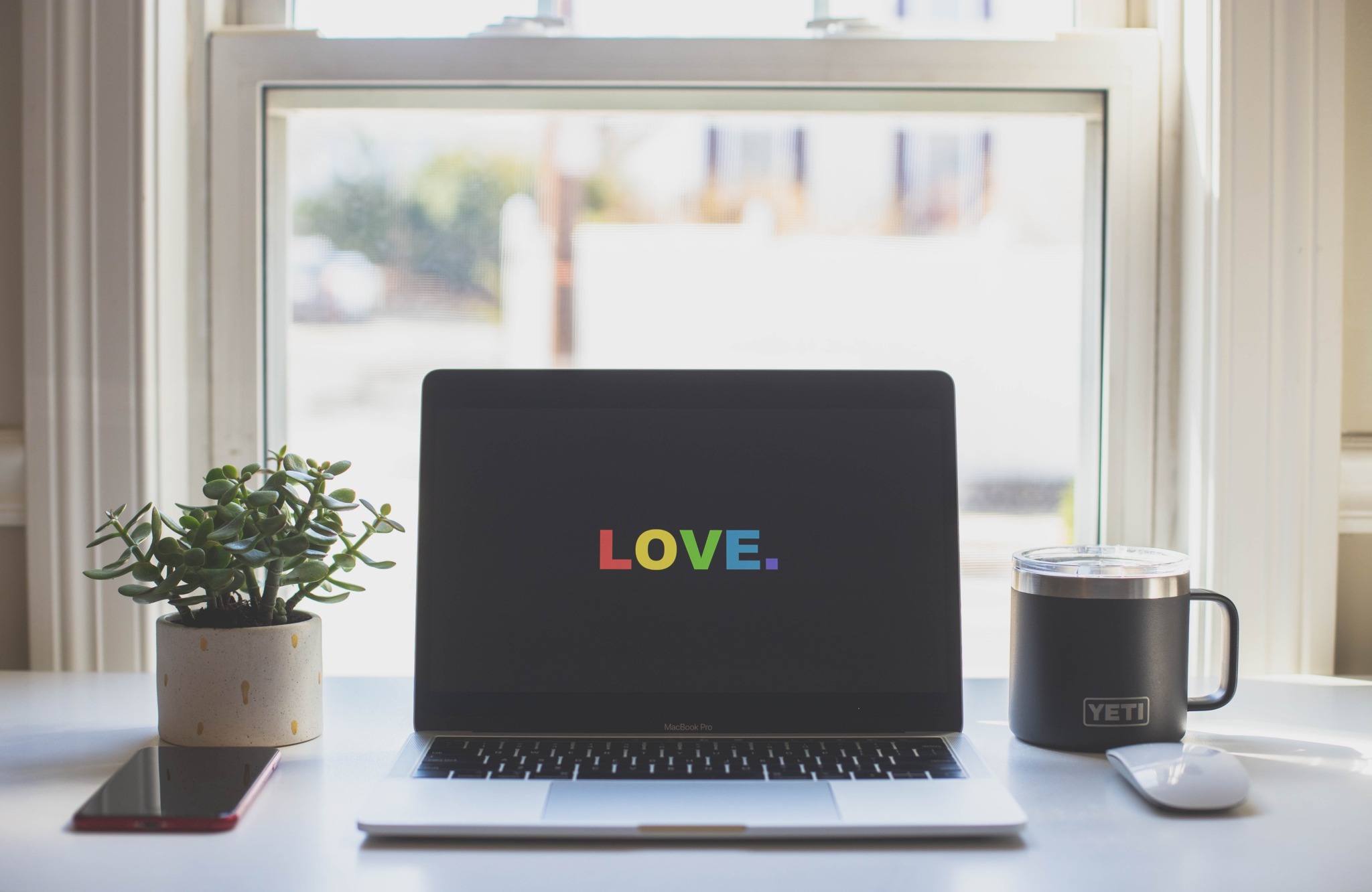 Since most physical parades have been canceled, our community has stepped up online. Join the party online and attend virtual Pride Parades. These virtual parades are happening all over the country with events like Global Pride and Trans Pride Seattle where they have an online film festival and workshops like QuaranZine, Know your Rights and so many more. Once you've partied it up on your own virtual Pride party you can send your support to public Pride fests online as well. Check with your local organizations and ask how you can be a part of the virtual celebration.
8. Club Quarantine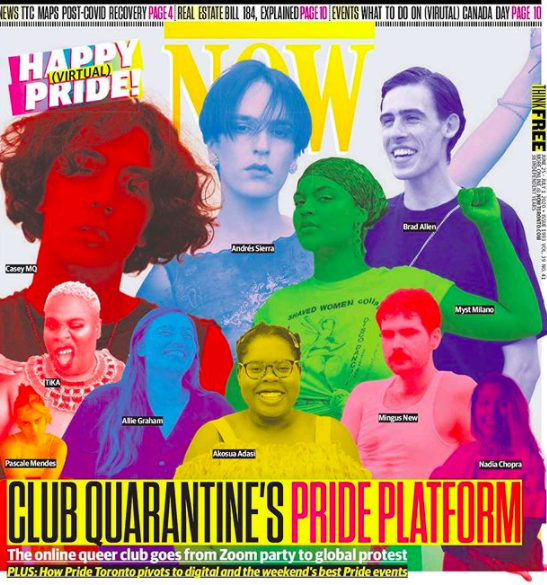 Think 2020 could get any more virtual? Well, it can and it has with Club Quarantine, an online queer dance party hosted nightly at 9 p.m. EST. They've had appearances by people like Laverne Cox and Charli XCX along with drag performers and DJs. On top of hosting an incredible virtual party, they also raise money during these events that go towards LGBTQ+ organizations like the Marsha P. Johnson Institute or Not Another Black Life. No long lines around the block, no bathroom waits, how could a club get any better? Check out their Instagram for more information on their nightly dance parties.
9. Visit Stonewall from home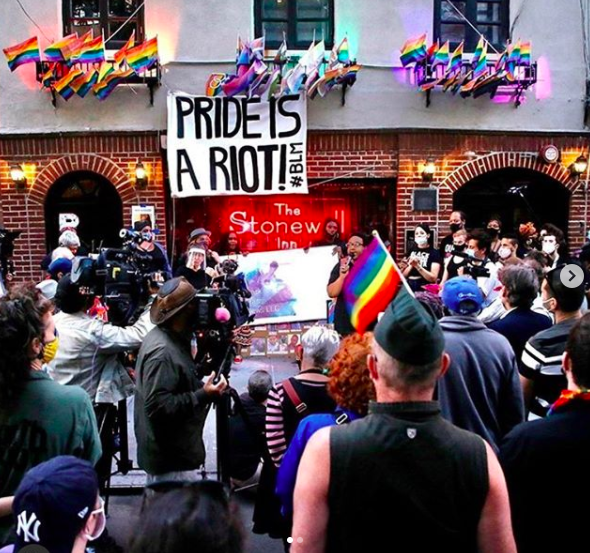 Remember when we talked about the importance of learning the history around the LGBTQ+ community? A great way to do that is learning about Stonewall and what the Stonewall Riots were. Of course, traveling to New York City to visit the site itself is out of the question but don't worry, you can visit Stonewall from home. This interactive website allows you to explore the monument and learn along the way. "I think pride has always sort of been about both expressing pride (duh) for being gay, trans, etc., but more importantly is sort of about remembering what got us where we are today and remembering the people and movements that were so instrumental to all of that," Thibodeau said. There's also a documentary connected to the site, Stonewall Forever, for a chance to expand your knowledge of this crucial riot.
10. Support LGBTQ+ restaurants/businesses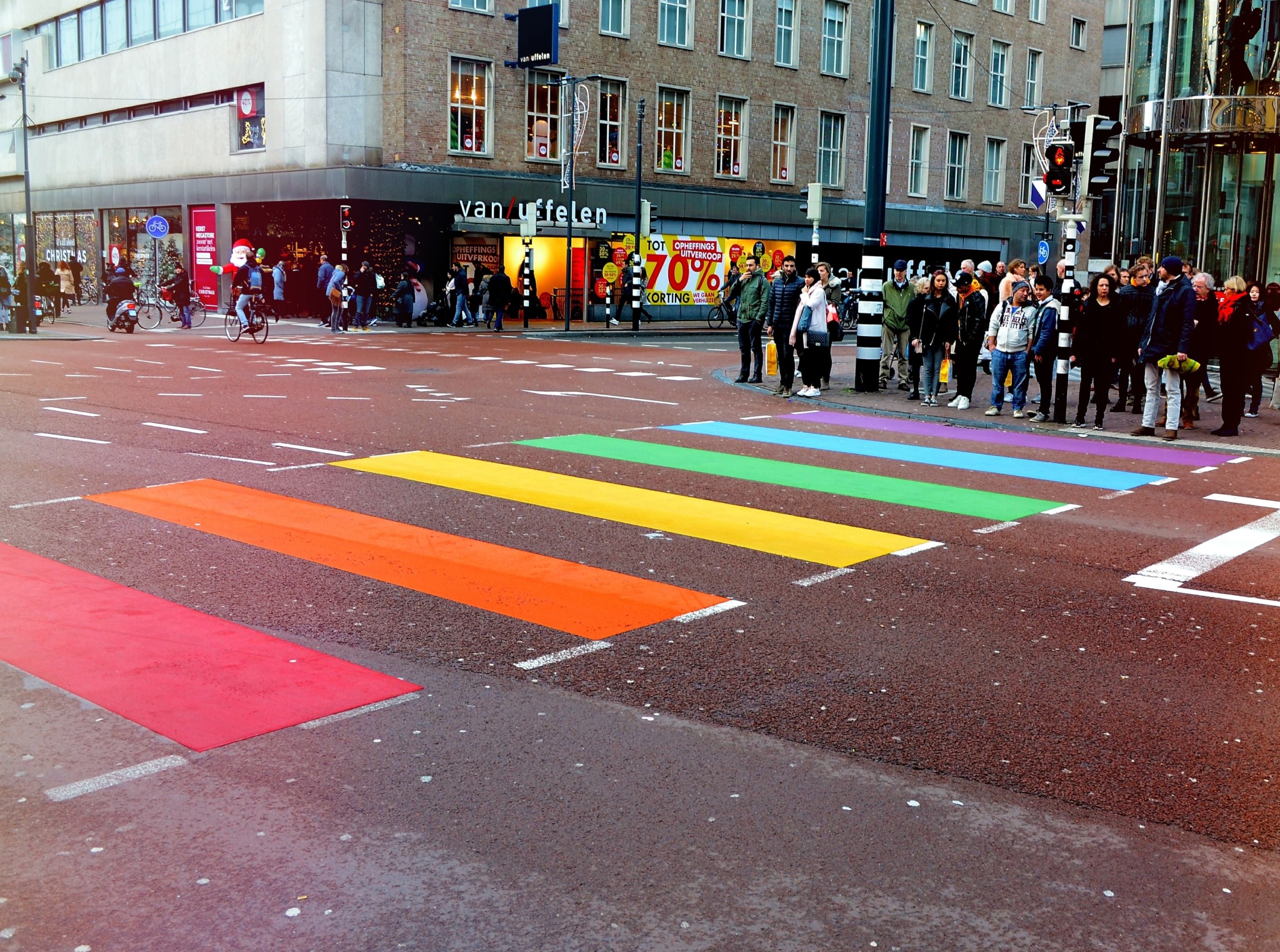 If anything, Pride is not about corporate sponsorship or about hopping on the bandwagon. Instead, show your support for actual LGBTQ+ owned restaurants and businesses in your city and beyond. "Something everyone could do to celebrate Pride this month is supporting LGBTQ+ businesses and artists. Whether it be buying art or merchandise or bringing awareness to these businesses on social media so hopefully others can support them as well," Poling said. "I think an important part of this is not buying Pride merchandise made by corporate companies trying to profit off of our community, but actual LGBTQ+ owned businesses!" Researching local LGBTQ+ businesses and restaurants only take a few minutes and you might just find your new favorite place to eat.
Check out these petitions and donation funds: