Have you ever worried that you love books just a bit too much? I'm totally just kidding. In my book, there is no such thing as an unhealthy appreciation for literature (pun very much intended). If, however, you find that you want to extend your love beyond the contents of a book's binding and shout your love of Jane Austen to the world, check out these College Magazine Shop items to help you rock that book lover look to the max.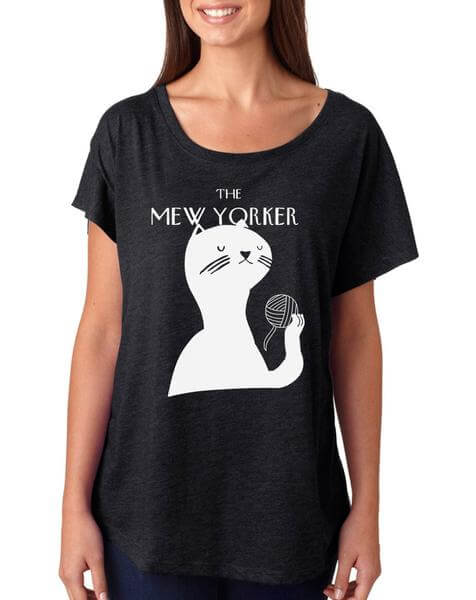 Want to proclaim your love of great writing and cats? This shirt has the best of both worlds and can help you show off your two great loves to everyone before they even get a chance to ask. With a comfy loose fit in a cool vintage black, this tee works perfectly for a trip to the library or a coffee house with your favorite book (or magazine) in tow. Don't underestimate the Mew Yorker Kitty though. You can also pair this cool cat with a cute skirt and some choice accessories for a casual date night look.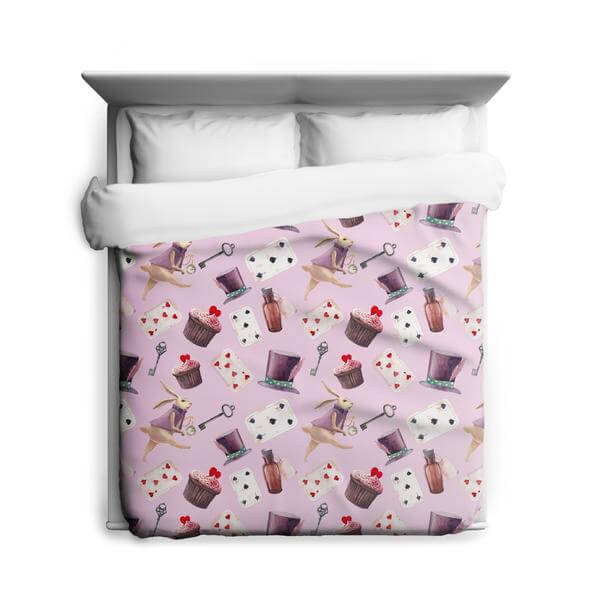 Perhaps your love for literature extends to a much more intimate level. What better way to spend your dreamy nights than under this Alice in Wonderland duvet? Follow the white rabbit straight under the covers and see where your dreams take you. Take heed though—I hear the Queen of Hearts likes gunning for people's heads.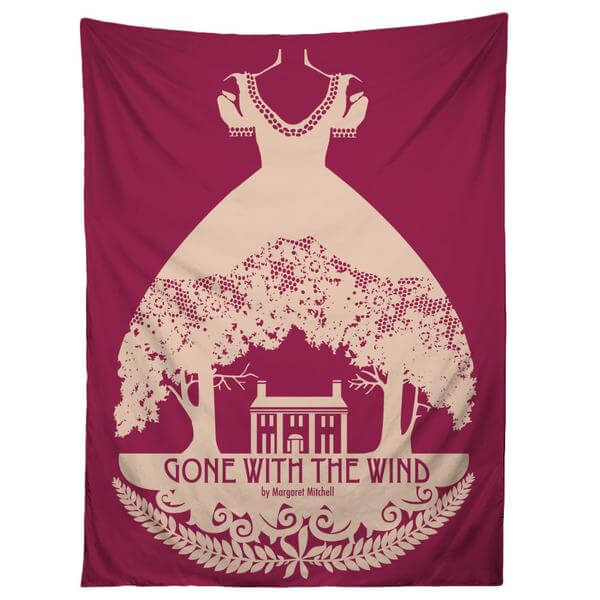 We all know the bland walls of any dorm could use some sprucing up. Declare your love for Scarlett O'Hara and hang this tapestry with pride. Its beautiful design will take you back to the first time you cracked the cover of the famed novel every time you see it. This beautiful design puts run-of-the-mill dorm décor to shame and makes for a great conversation piece. And if someone tells you your love of books has gone too far, you've already got a perfect clapback ready to go: "My dear, I don't give a damn."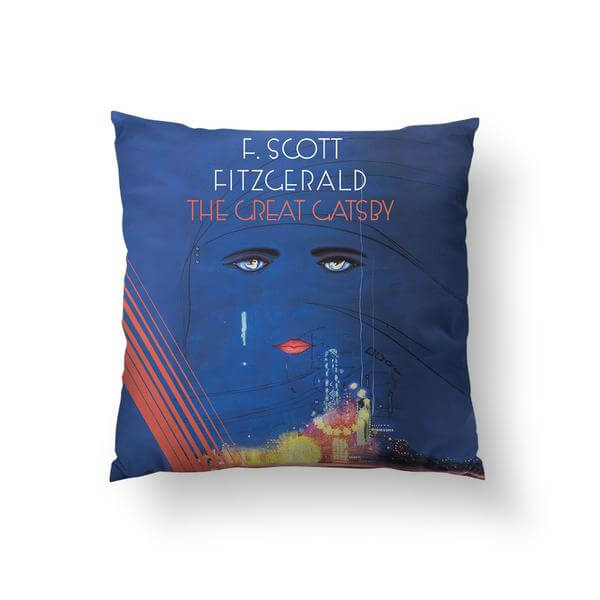 Ain't no throw pillow like a Gatsby throw pillow 'cause a Gatsby throw pillow reminds you of one of the greatest American novels ever written. Take yourself back to the roaring 20s with this throw pillow showing the cover art from one of your favorite novels. "Any old sport would be a fan of this pillow. Also any overnight guest would be impressed by the classic literature decoration," said University of Florida senior Erin Cinney. It gives you the confidence of feeling like an intellectual, bringing you comfort as you curl up with this pillow after a long day of lit discussion classes, drifting off into your own American dreams.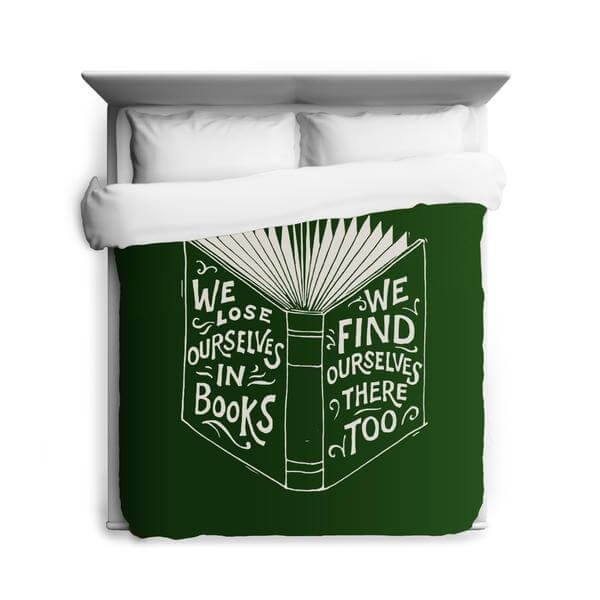 Maybe specific titles aren't your thing and you just want something to convey a general love of reading. Give this duvet a try. There in a sea of deep green lies a sketching of a book whose cover reads, "We lose ourselves in books. We find ourselves there too." If that doesn't speak to your reverence for books, nothing will. Take your bedroom décor with a dose of hard truth about the reasons behind your literary love.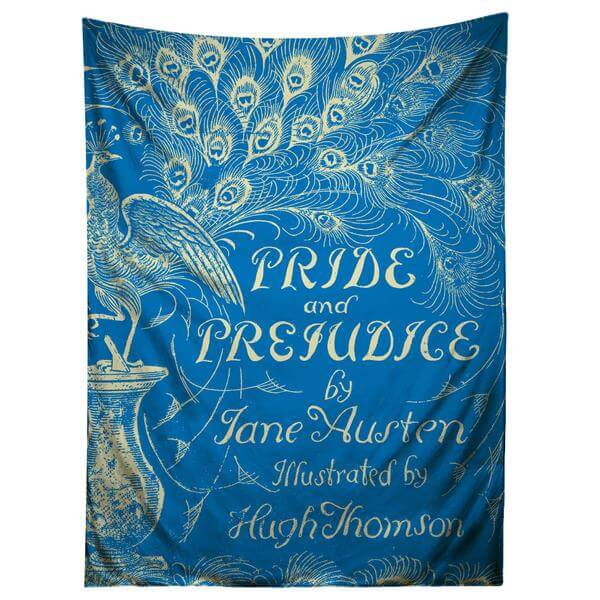 It is a truth universally acknowledged that a student in possession of a dorm room must be in want of wall hangings. "What better conversation starter for guests than a classic novel tapestry?" said Cinney. "It will help you be content with being happier than you deserve for sure." Jane Austen has spoken to the hearts and souls of so many literary lovers. If you are a fellow Austenite, try this tapestry on for size. You can hang it in your wall as a measure of devotion for your love of this great novel.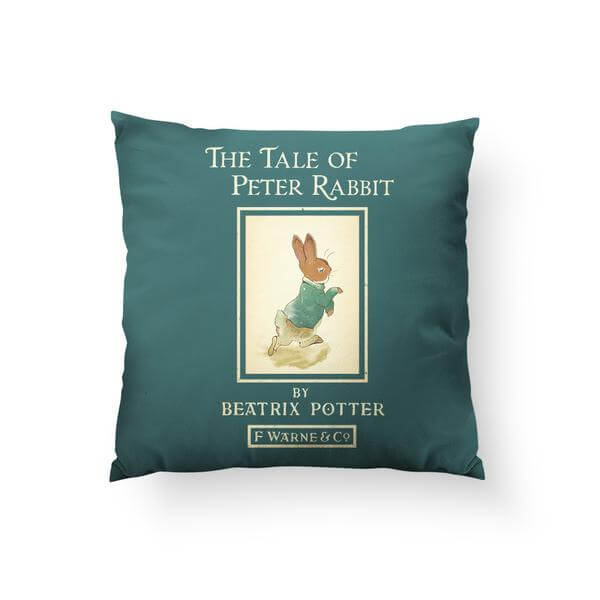 Who remembers Peter Rabbit? For many this fluffy little bunny holds a fond place in their hearts as a reminder of simpler times. Why not show your love for this classic children's story? It will probably bring you a lot of comfort when you find yourself still up at 3 a.m. studying for finals. "[These pillows] just have a relaxing feel to them. And I feel like they'd make a great gift for a friend or something," said University of Central Florida senior Charles Hines. After all, there's no better way to make studying suck less than snuggling up to your favorite fictional rabbit.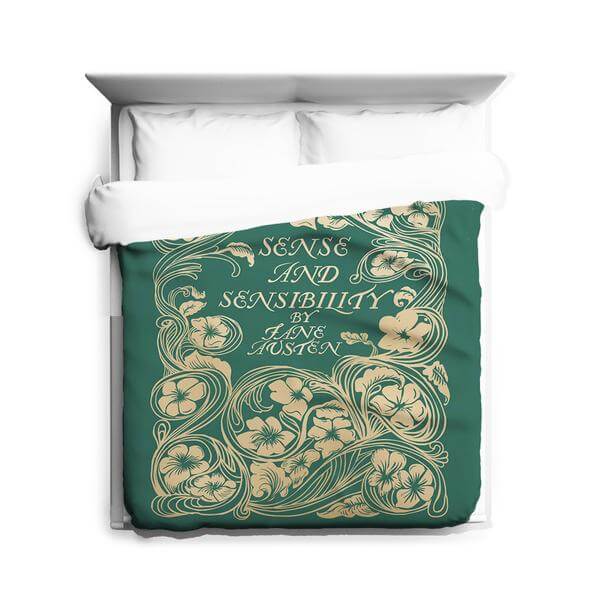 Seriously. For all of the Austen lovers out there, College Magazine Shop has you covered. Perhaps you find Pride and Prejudice overrated. If your heart draws more towards one of Austen's earlier works, why not claim that with pride? With a beautiful floral illustration on a light green duvet, this piece has the potential to build your interior design around. What better way to strike envy into the hearts of all your Pinterest followers?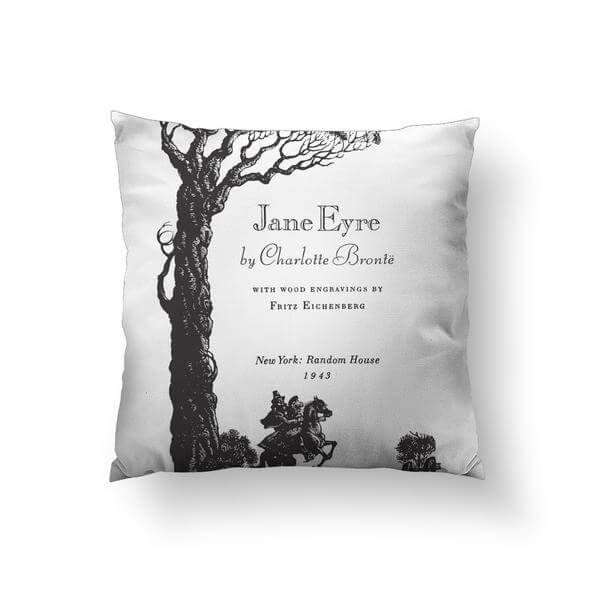 Show some love for the original MVP. In spite of a vicious childhood and an initially rough life as a governess, Jane Eyre found her way. Whether you need to curl up and cry after a breakup or just nap between finals study sessions, Jane will bring you comfort. "They're really pretty," said UCF junior Marti Wein. "They look like something you'd see in a coffee shop or something. They're like hipster, but cool." An inspirational character in her own right, let this throw pillow serve as a reminder to you that no circumstance is too great to overcome as long as you stay true to yourself.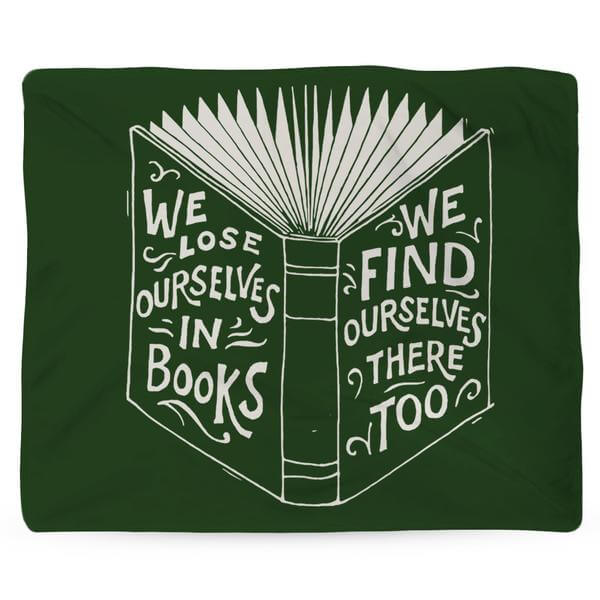 Not looking to commit fully to a duvet? Or perhaps you just don't have need for one. You know what everyone needs? A throw blanket for when your dorm gets wickedly cold in the winter. "[This is] the most accurate quote for any true book lover," said Cinney. "There would be nothing like a gentle reminder of the comfort we find in escaping through books to see every night before falling asleep." Curl up under this bad boy and enjoy a good book on a nice winter night without freezing your feet off. Let it protect you from frostbite as you lose yourself in the pages of your favorite novel.