College can turn into the survival of the fittest after the initial shock of making it in dims. Education takes a lot out of you, but it also furthers the transition from childhood to adulthood in ways you will never forget. In the same way the support you get as a child shapes your upbringing, the need for support remains even when you enter the hallowed halls of higher learning. Networking with alumni can sound easy but feel intimidating when the opportunity presents itself. However, select institutions work hard to ensure students don't shy away from opportunities for mentorship and connections. The alumni clubs at these 10 schools exude family vibes and keep the connections going beyond the university walls.
Check out the top 10 colleges with the friendliest alumni ready to welcome you with open arms.
10. United States Naval Academy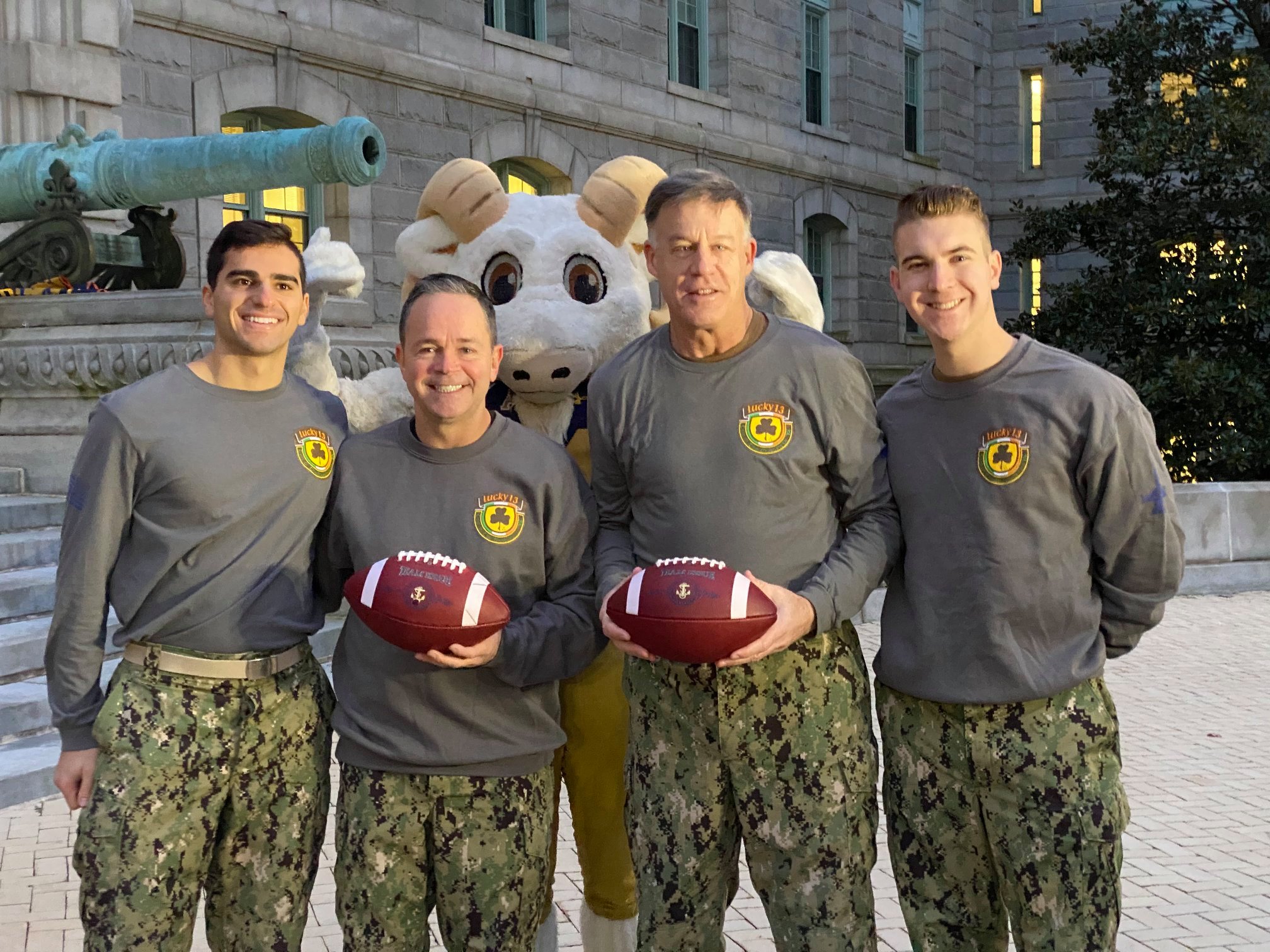 The U.S. Navy Academy operates differently than the typical university, but they still offer so much when it comes to strong bonds between classmates. "When I found out I needed to have surgery I posted to my class page on Facebook and within minutes I had classmates offering to come down to help me when I was in recovery. It's not your typical school where you pay a lot of money and never come across your classmates again. You kind of go on a journey together. I went to an online alumni event, it's that kind of stuff. It really is like six degrees," USNA graduate Rex Mbuthia said. Those who attend the US Navy Academy can build a community through the dozens of shared interest groups at the Academy like the USNA women's group. "We tend to be especially close, in classes we tend to keep up with each other very closely," Mbuthia said. The 101 alumni associations make it hard to feel alone after graduating from the Academy and give prospective attendees plenty of opportunities to connect. Even online, 23,119 Facebook likes and 5,112 Instagram followers on their alumni group pages have connected attendees to the alumni organizations by seeing the great things that happen on #FirstieFridays. On Facebook, #FirstieFriday showcases the new US Navy students doing big things.
9. University of Florida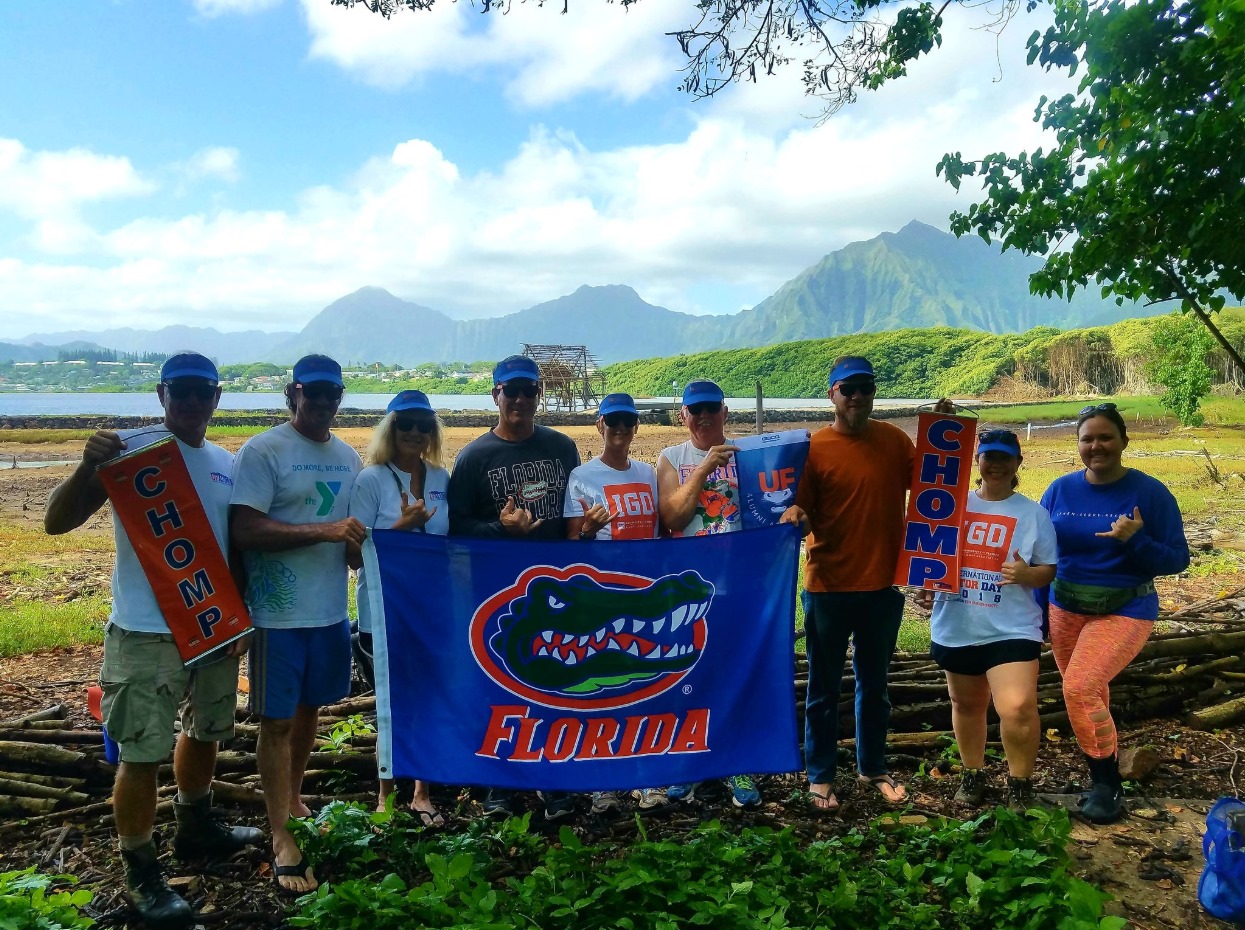 Gators go hard for the University of Florida, and that energy is palpable at a UF football game. Nearly 100 Gator alumni clubs congregate around the world— from California and Mumbai, and all the way to Israel. No matter where you go, if you can find another Gator, then you find support. The University of Florida also has a very active online network that students can reach out to known as UFAA Connect. "Even online we have students who feel like they are a part of Gator Nation. Athletics is a big part of how people are able to get together and feel the community and spirit," UF Director of Communications Margot Winick said. The University of Florida also hosts a Day of Giving where they highly encourage participation rather than reaching a dollar amount. University of Florida's social media precedes itself with over 85,000 likes on its alumni Facebook page and around 9,800 Instagram followers on their alumni account that keeps the Gator family updated on things like the numbers during the Day of Giving. When it comes to alumni satisfaction 59% of the alumni and current students report having a memorable experience cheering at games and showing off their Gator pride.
8. Stanford University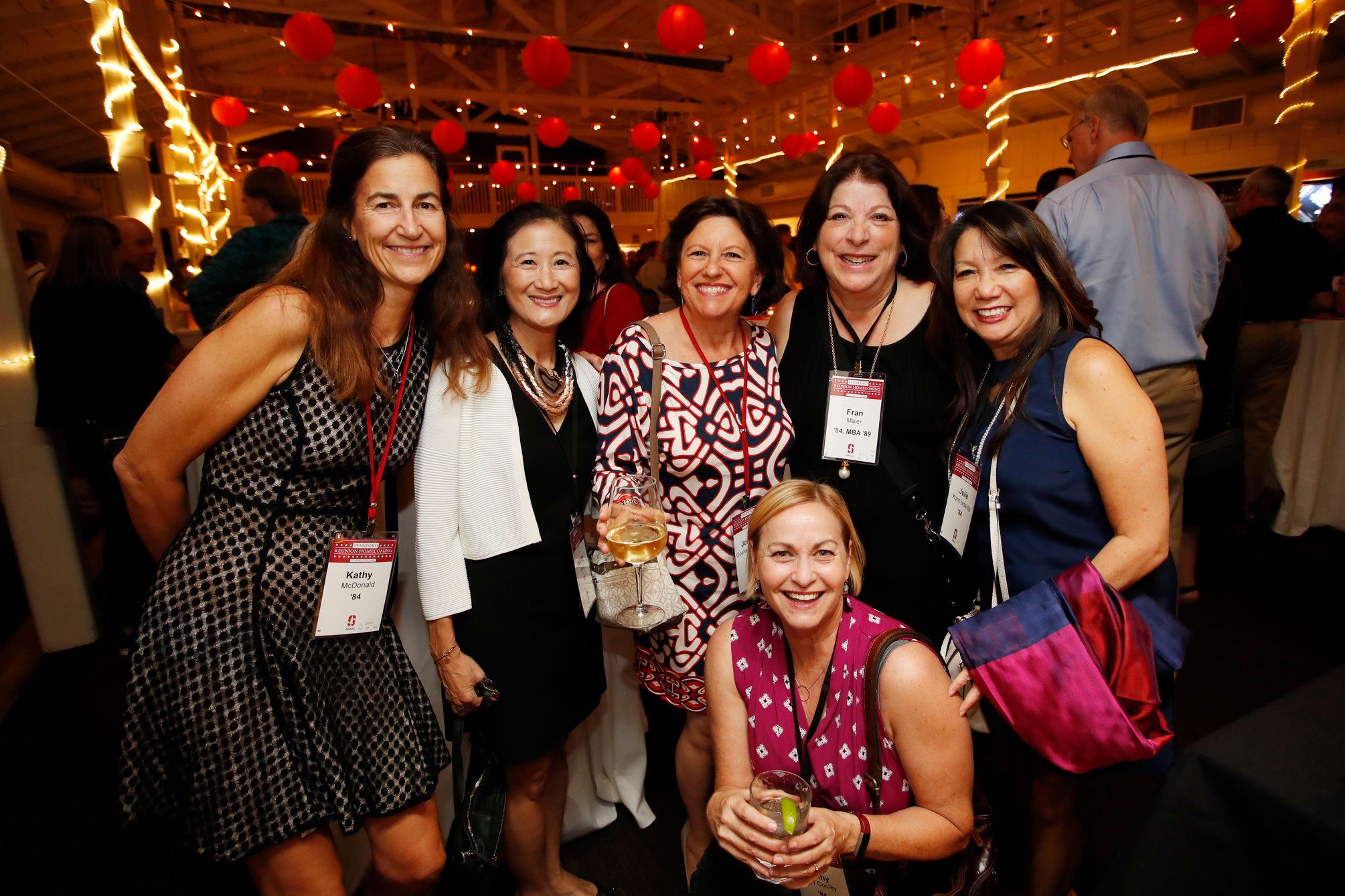 The fact that a lot of notable alumni from different fields of study, from science to the arts, graduated from Stanford attracts more students to apply every year (do the names Elon Musk and Sandra Day O'Connor ring a bell?). Stanford University alumni represent with 49,301 Facebook likes and 17,300 Instagram followers on their alumni group accounts so they can keep up with all of the new innovations happening in the science and arts departments every day. Many of the alumni find themselves reminiscing on their Stanford experience with smiles and gratitude which results in 73% of Stanford alumni report satisfaction. However, Stanford's claim to fame doesn't come from statistics alone. The students who attend and can't stop telling people about their amazing time with fellow peers and alumni contribute hugely to Stanford's status. Over 500 alumni groups exist at Stanford that range from cultural to class groups. The Alumni Women's Impact Group often plans events on campus like the foodservice event for HIV patients. It exists as just one of the many groups that host activities for students to get connected on campus before and after the big annual Stanford Homecoming event that brings thousands of alumni home to reminisce about the best years of their lives.
7. Vanderbilt University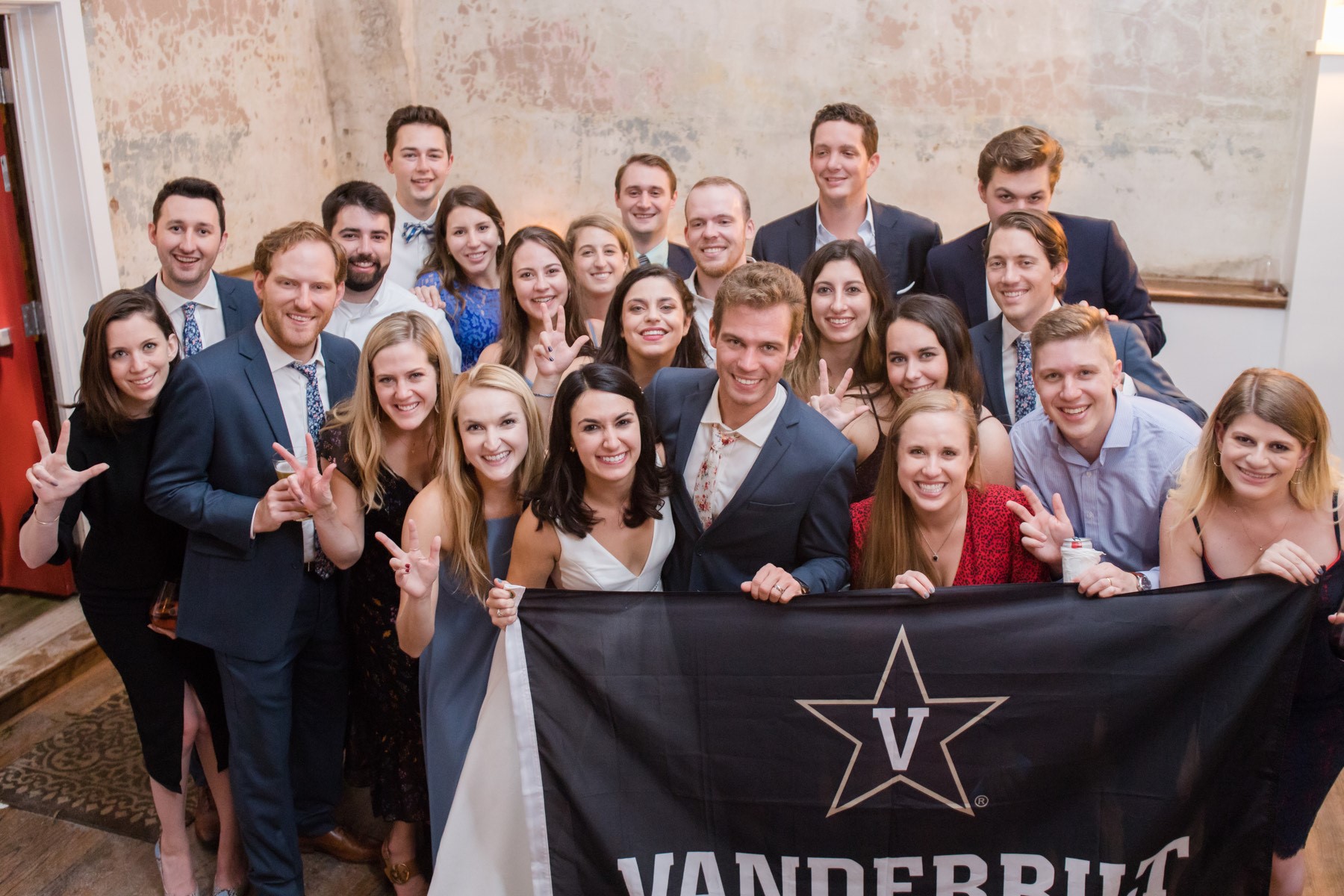 In the heart of Nashville, Vanderbilt packs in a steamy pot of Southern hospitality no matter what part of the country you come from. The VuConnect directory keeps up with the extensive number of alumni who call Vanderbilt University their alma mater. However, the VuConnect does more than give you the names of the hundreds of classmates you may or may not encounter throughout your time in college. Their alumni never forget each other no matter the many places they travel to in life. The alumni chapters in each of the 42 states they operate in never cease to keep the Vanderbilt pride alive. Alumni occasionally plan regional excursions to different destinations, where they can meet up, network and mentor current students. The trips planned to each host city excites alumni, especially those who look for a community after they move to another place away from the Vanderbilt campus. The 62% alumni satisfaction rate further exemplifies that strong ties exist on and off campus. A big part of what makes Vanderbilt alumni so approachable includes the wide array of discussions hosted every year on campus about different societal issues like women in society and culture hosted by Vanderbilt alumni or professors. Moreover, 18,600 Facebook likes and 4,580 Instagram followers keep the conversation going between alumni beyond in-person events.
6. Columbia University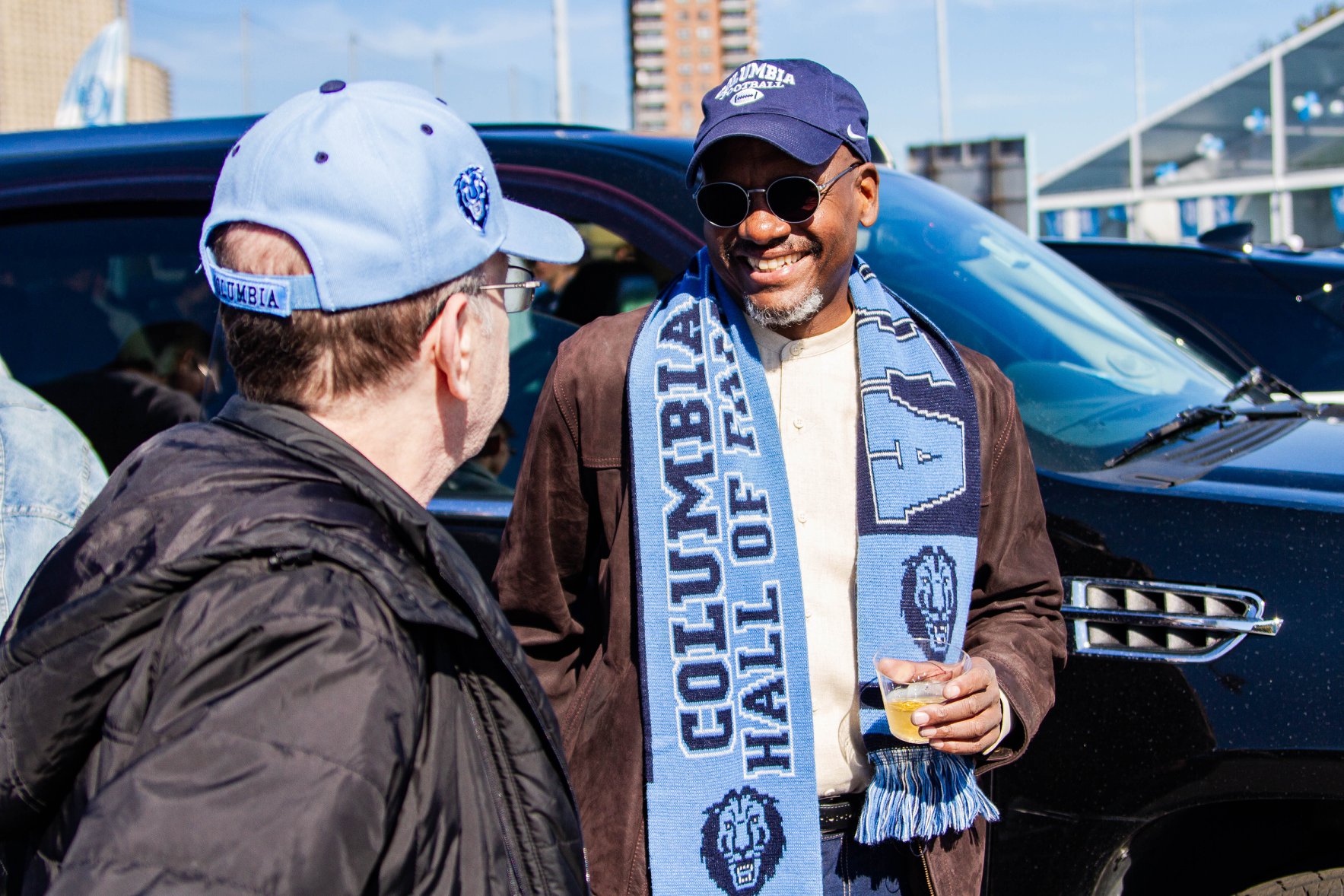 Just because the big city surrounds this big name, it doesn't mean any ounce of the campus feels like less of a home to students at Columbia. When surrounded by a bustling city, Columbia students have the unique chance of getting closer to each other within the walls of their campus. They annually host an event called the Networking Hour where students have a chance to mingle and have-one-on-one conversations with former Columbia alumni like our 44th president of the United States Barack Obama. Columbia University has an astounding reputation as a university which contributes to the 89,622 likes on Facebook and 13,700 Instagram followers on their alumni pages. The Columbia Career Education Alumni Mentoring Program gives you a chance to form relationships with alumni in a comfortable space without all the pressures of needing a job or recommendation from them immediately. This also gives the 60% of alumni who reported satisfaction with their college experience more time to get to know you. However, with around 95 alumni clubs like the Columbia Alumni Association Wine Network or the Argentina Alumni Network, plenty of spaces exist for you to find a support system full of Columbia wisdom and connections.
5. University of Notre Dame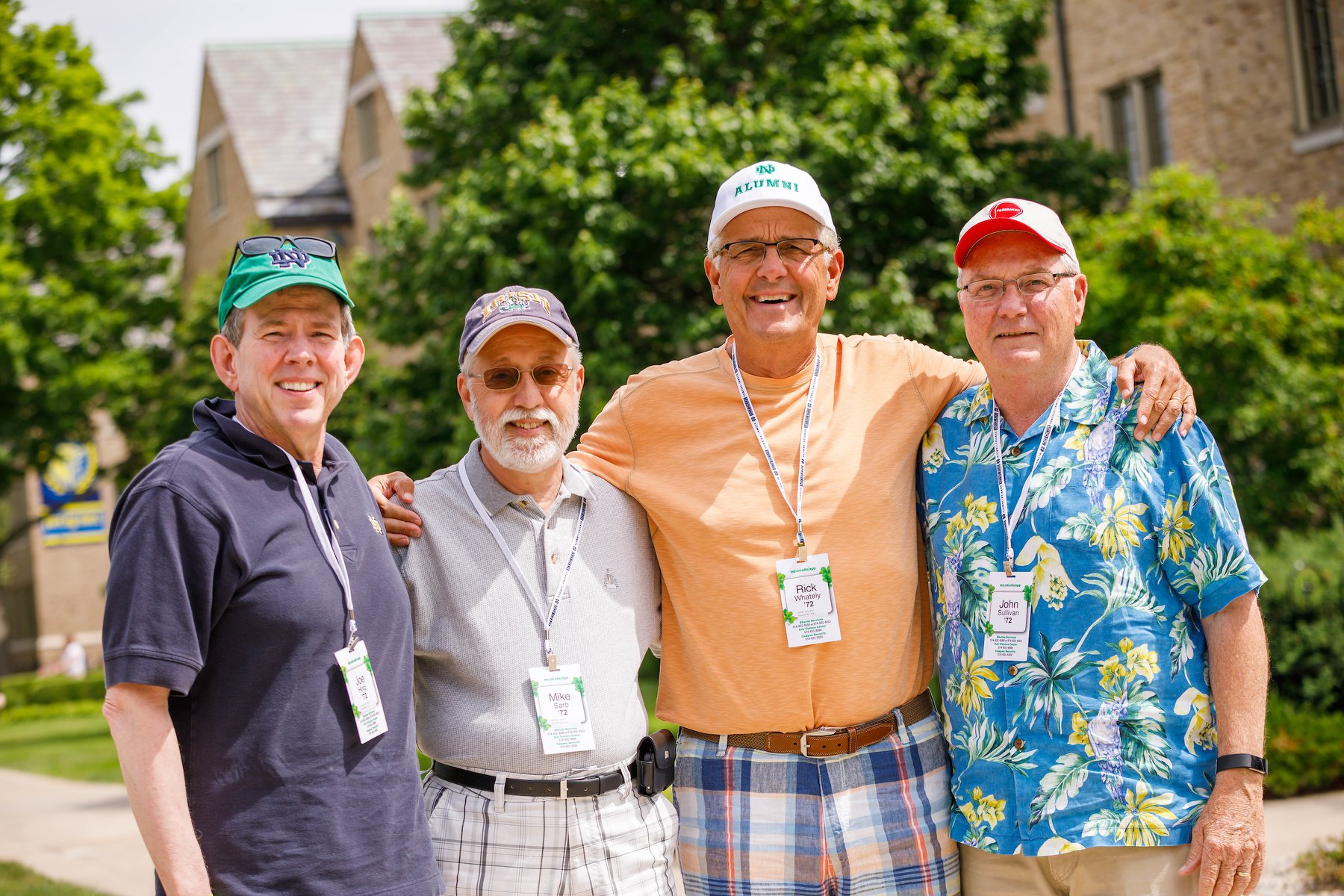 We arrive at the home of the Fighting Irish, the best place to finally find that pot of gold at the end of the rainbow. Notre Dame makes sure its students show passion for their school and give back in any way they can. "The values instilled in our people are our greatest asset—we remain committed to being a global force for good, whether it be with our local city councils or on the national and international stage. Our values drive our mission and our daily actions, and that is why Notre Dame is different," Notre Dame Student Body President of 2018-2019 Corey Gayheart said. Building a community and connections go hand in hand at this college. Notre Dame alumni have a huge following on their alumni page on Facebook of over 48,000 and 9,026 Instagram followers on the alumni account, but beyond that, they often create the most connections through open discussions like "Beyond the ND Bubble." "Recently, the Notre Dame Alumni Association held an event called 'Beyond the ND Bubble: Life After Graduation' where graduating seniors were invited to learn about retirements, benefits, apartment/house hunting and other necessary elements of transitioning into the adult world. The event even included a wine tasting and advice on how to drink in a professional environment," Gayheart said. Students and alumni can join up to 50 and more alumni clubs. Notre Dame holds an alumni satisfaction of 78%. Whether you enjoy letting your hair down and doing groundwork or getting to know someone in an elegant suit and tie, Notre Dame makes it possible in more ways than one to feel a sense of togetherness on campus.
4. Lehigh University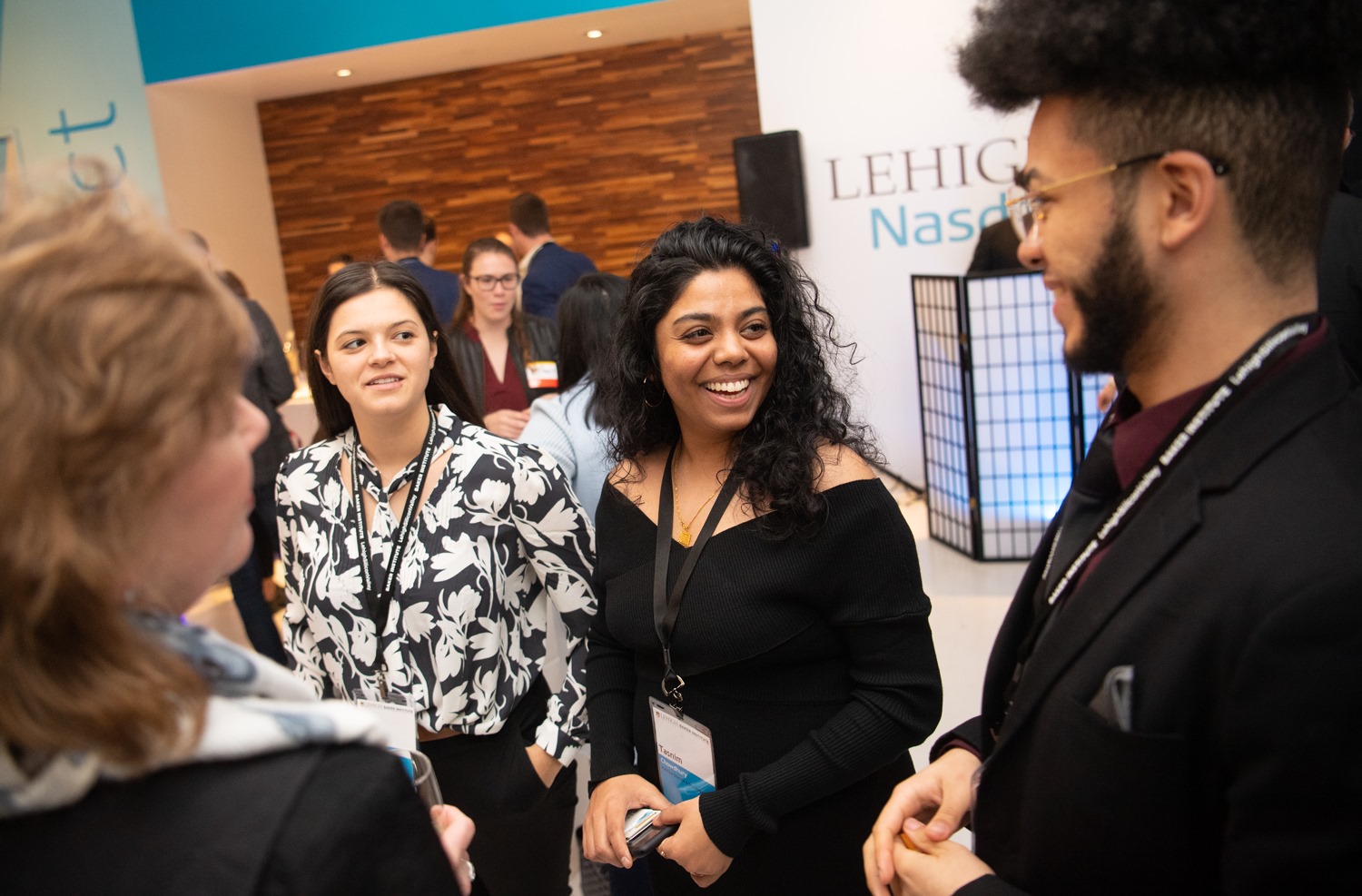 The mechanical engineering program attracts a big portion of the Lehigh University student population, yet the support on campus keeps them there. One of the biggest events, Lehigh University's Founder's Day, has gone on annually for longer than you and your parents' ages combined. The goal for Founder's Day includes giving back to Lehigh's students who keep the legacy alive by giving them the necessary help to stay in school without financial stress. This year's goal looks like a whopping one billion dollars in scholarship funds for students. Lehigh also commits itself to shaping future leaders by acting on their mission statement which incorporates teaching, research and service to each other. One of the most popular events surrounds Lehigh University's Mountain Talks. Lehigh alumni and professors host conversations and speeches for students to hear about the experiences of alumni who actively work in their field of interests. Lehigh also houses over 30 alumni clubs that open their doors to both alumni and students. With an alumni satisfaction of 64%, their social media following shows that the support goes beyond the time that students attend the university. Lehigh University alumni page has 7,500 likes on Facebook and 1,695 Instagram followers, keeping the mountain hawk pride intact post-graduation by connecting alumni with other alums in their areas.
3. Spelman College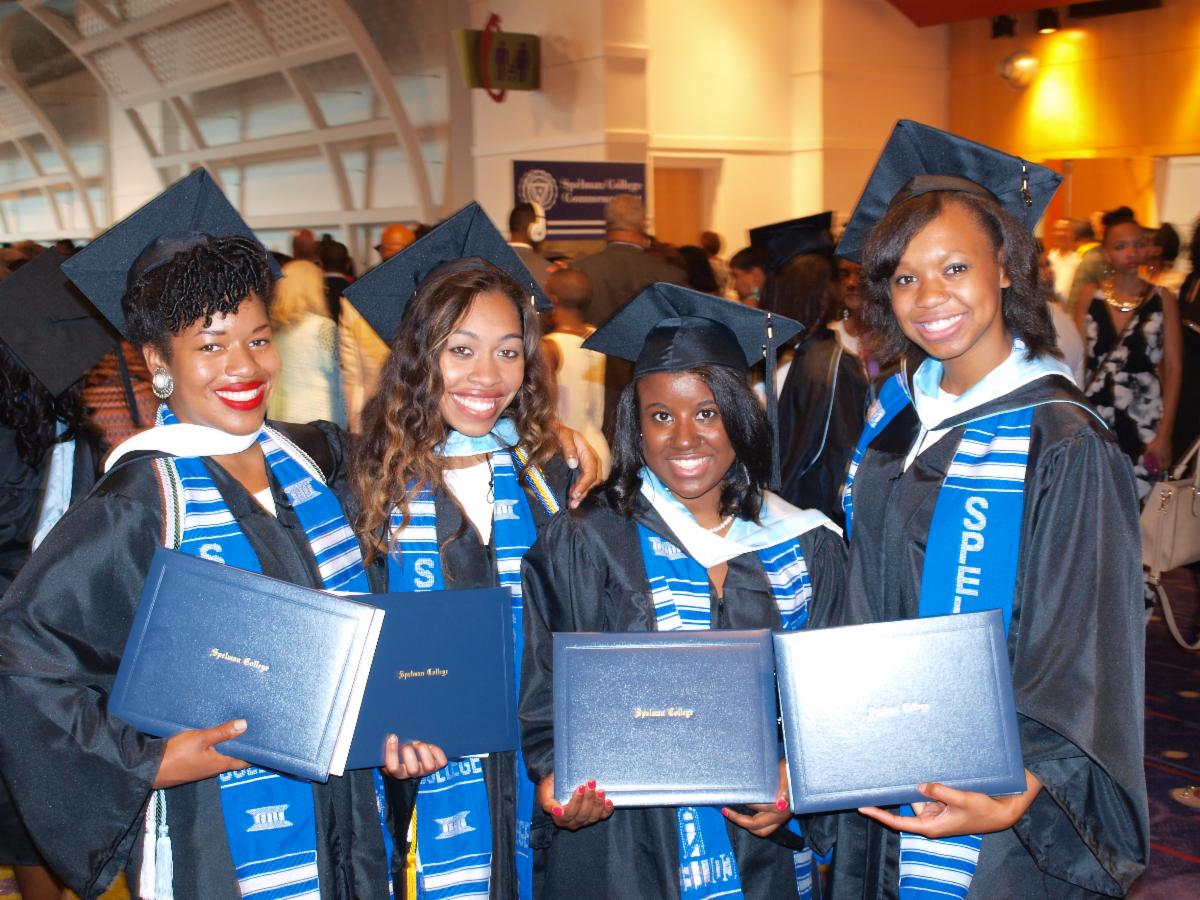 This number one historically black college and university (HBCU) has a homecoming experience that extends beyond a weekend in the fall semester. The young women at this college keep close ties and have 50 chapters and counting throughout the country. Whether through the field of education or politics, Spelman College alumni lend a helping hand to each other willingly. One of the most notable alumnae includes Georgia politician and former candidate for governor, Stacey Abrams. Today, like Abrams, many Spelman alumni work together in fields dedicated to bettering communities as a reflection of the values of sisterhood at Spelman. "I found that Spelman alumni help out a lot especially when it comes to me being able to pay for going to school here," Spelman freshman N'Zinga Hammonds-Wyatt said. Of the thousands of Spelman graduates, 74% of Spelmanites feel satisfied with their college choice. Other than having a significant presence in my hometown Atlanta, Georgia, the Spelman alumni page has a huge amount of social media support with over 32,000 Facebook likes and around 21,5000 Instagram followers despite an incoming class with only around 2,000 students. Spelmanites have also come together once every year for Founder's Day since the school's grand opening in 1881.
2. University of California, Berkeley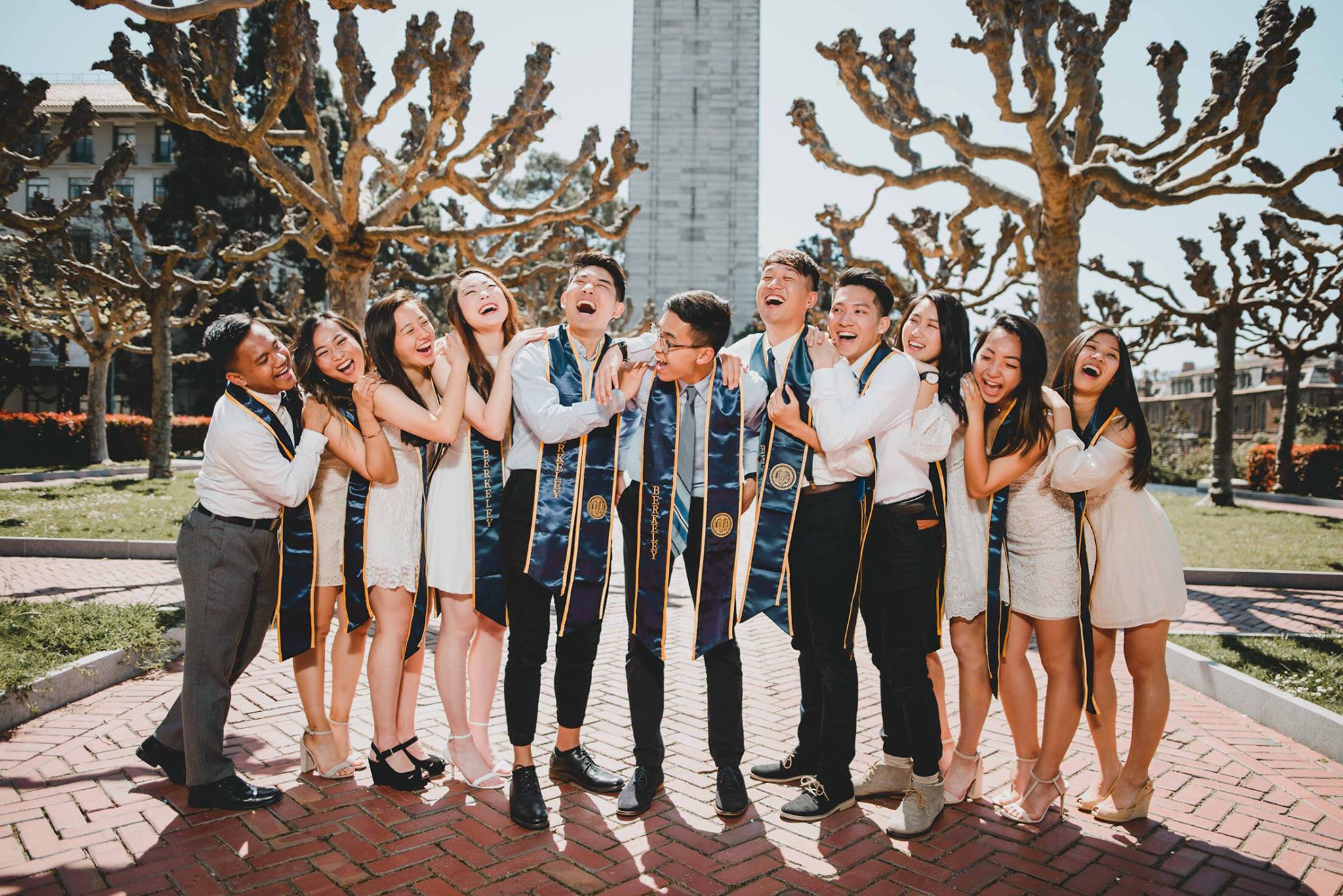 Blue and gold at UC Berkeley mean more than just the colors on the school flags. Berkeley's rich history from the Founders Rock in 1896 and forward encourages support for fellow classmates and faculty throughout the institution. UC Berkeley alumni create a welcoming environment both on campus and off campus through their dedication to ensuring that students feel like they have joined a new family as soon as they move in. "I've experienced a really awesome sense of community here at UC Berkeley. Being a part of this school, especially within the art department, strangely feels like being a part of this large supportive family," UC Berkeley junior Jade Cohen said. A large supportive family especially benefits students who go to college far from home. In fact, over 90 Berkeley alumni clubs remain active from the Strada coffee shop on campus to the outside world. Berkeley students also have a family of 471,931 likes on their Facebook alumni page and 1,962 followers on Instagram to reflect on the art and great conversations had on campus. Alumni satisfaction peaks at 67% as one of the top UC schools.
1. Pennsylvania State University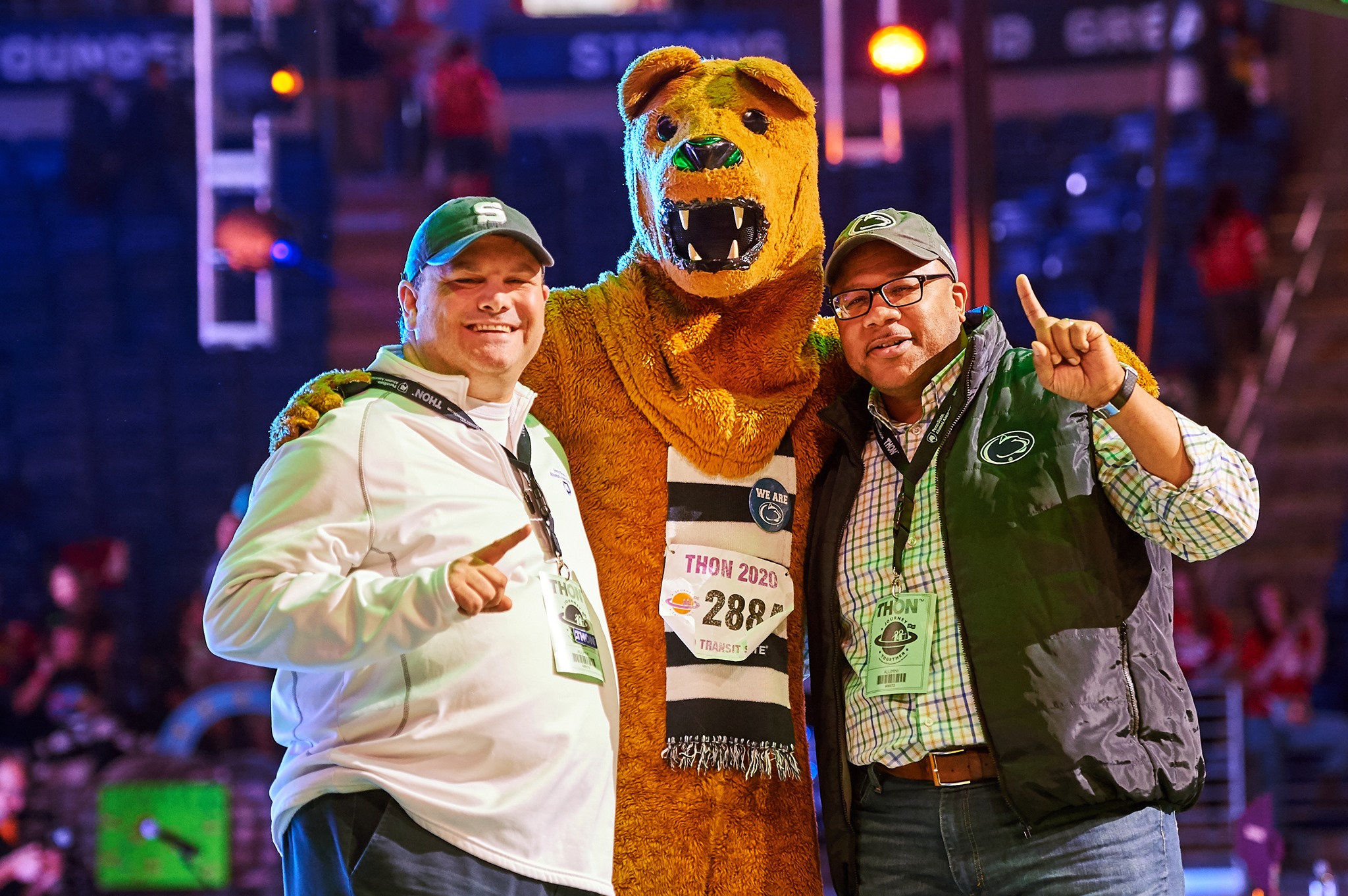 Imagine a stadium of students dripping in blue and white, letting everyone know what college they come from by collectively screaming at the top of the lungs at their home away from home. "It's a real honor, everywhere we go we bleed blue and white. We Are Penn State. I get chills every time I hear it in the stadium. I love the story behind that. It has such a rare truth to it. Penn State has some of the nicest people you will ever meet," Penn State alum Joseph Gardener said. So much tradition and history come out of this school and it shines through in their school pride at games and even in passing. The clubs and organizations at this school mean more than just time fillers. They can create bonds that many cherish. "Whether it's a church group, extracurricular club, THON org, or anything! These clubs and organizations allow you to make connections with people who share your interests and passions, making it easier to forge friendships in an otherwise large university setting," Gardener said. An astounding 90% of former Penn State students graduated satisfied with their choice and have the presence of 144 alumni clubs that range from interest groups to chapters available to them for the rest of their lives across the country. From bumper stickers to jerseys, Penn State students will happily have a conversation with you about the impact their university has on them. Penn State alumni also express their gratitude for their school on We Are Weekend every year in a sea of blue and white to celebrate the summer and past remarkable classes.