GW might not have a football team or a real dining hall, but the students make up for the lack of a traditional campus atmosphere with our own unconventional Colonial culture. Here in Foggy Bottom, school spirit isn't so much painting your face with Buff and Blue but more so gathering for a debate watch party. Even our alumni know the staples of our university that any basic GW student should be acclimated with. Take a look at some things our student body considers to be found #OnlyAtGW.
Check Out the Top 10 Most GW Things to do:
1. Midnight Monuments Trip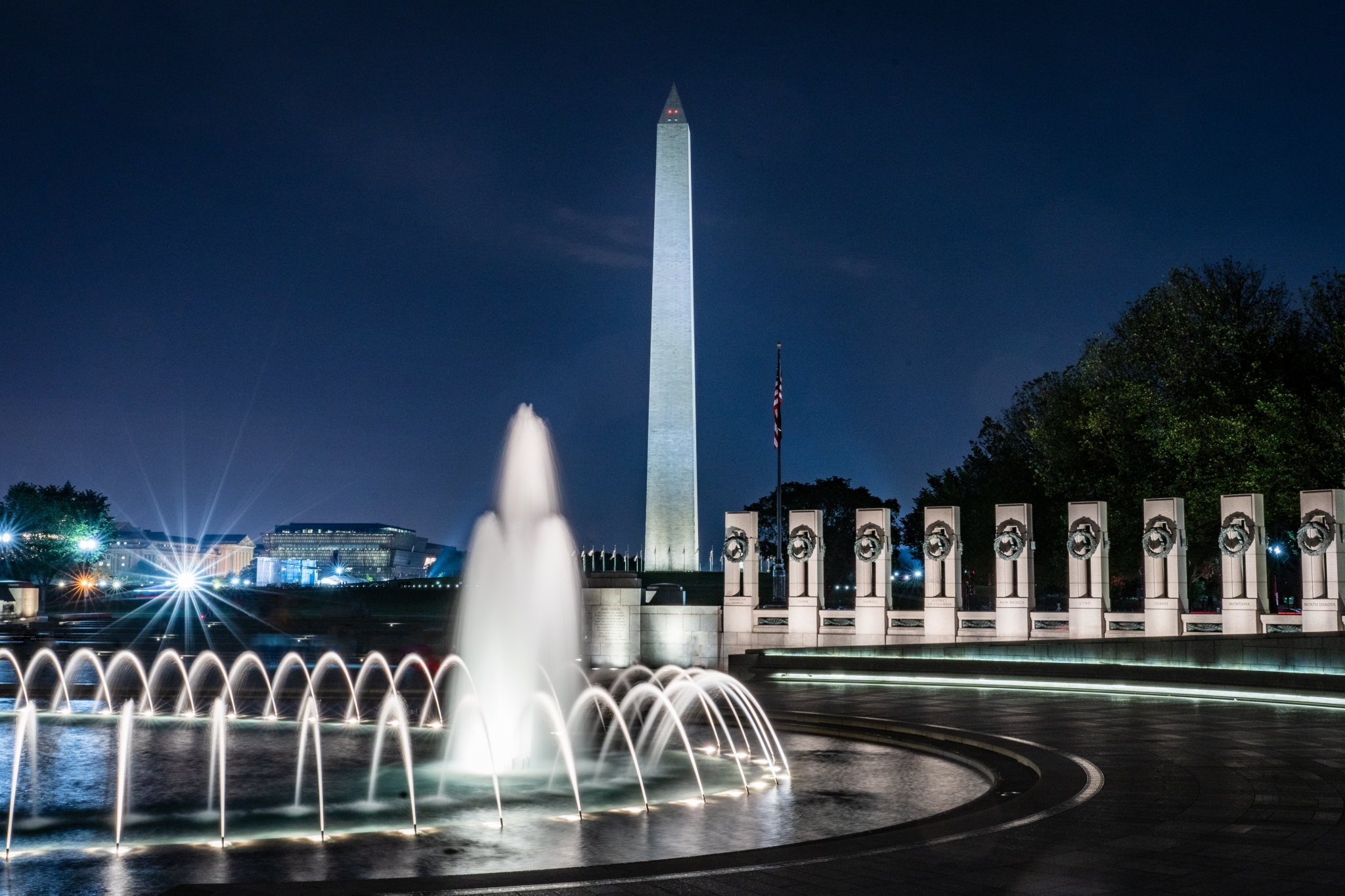 The typical GW welcome routine entails a nightly stroll among the monuments of DC when the clock strikes 12. Students are encouraged to take advantage of the marble masterpieces found just a few blocks away from campus. Treat yourself and a couple of friends to a little field trip, even if you only go once.
2. All-Nighters in Gelman Library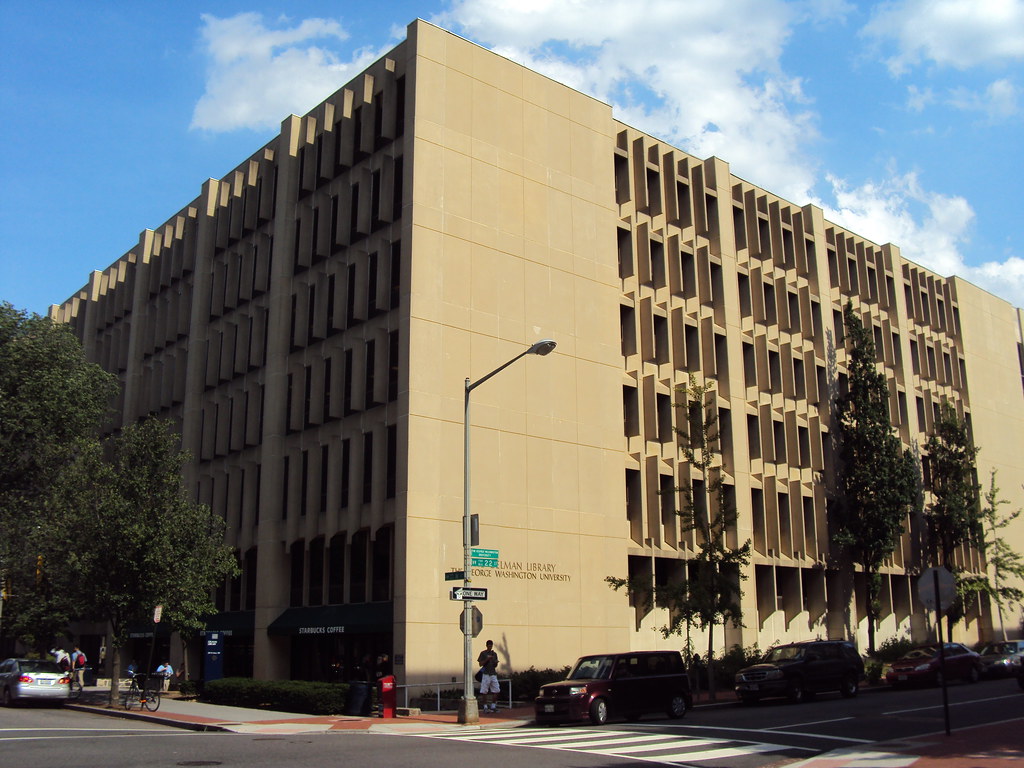 In the center of campus, you will find the number one place to study, meet with friends and probably cry. Gelman maintains a reputation for its eerie silence and melting pot of tension and stress. "The only thing less exciting than Gelman is watching paint dry," said sophomore Louie Kahn. However! When you have that paper you knew you should've started earlier, this is the place to be. GW students have six floors of study space to buckle down and be productive or procrastinate until the morning comes.
3. GW Home Opener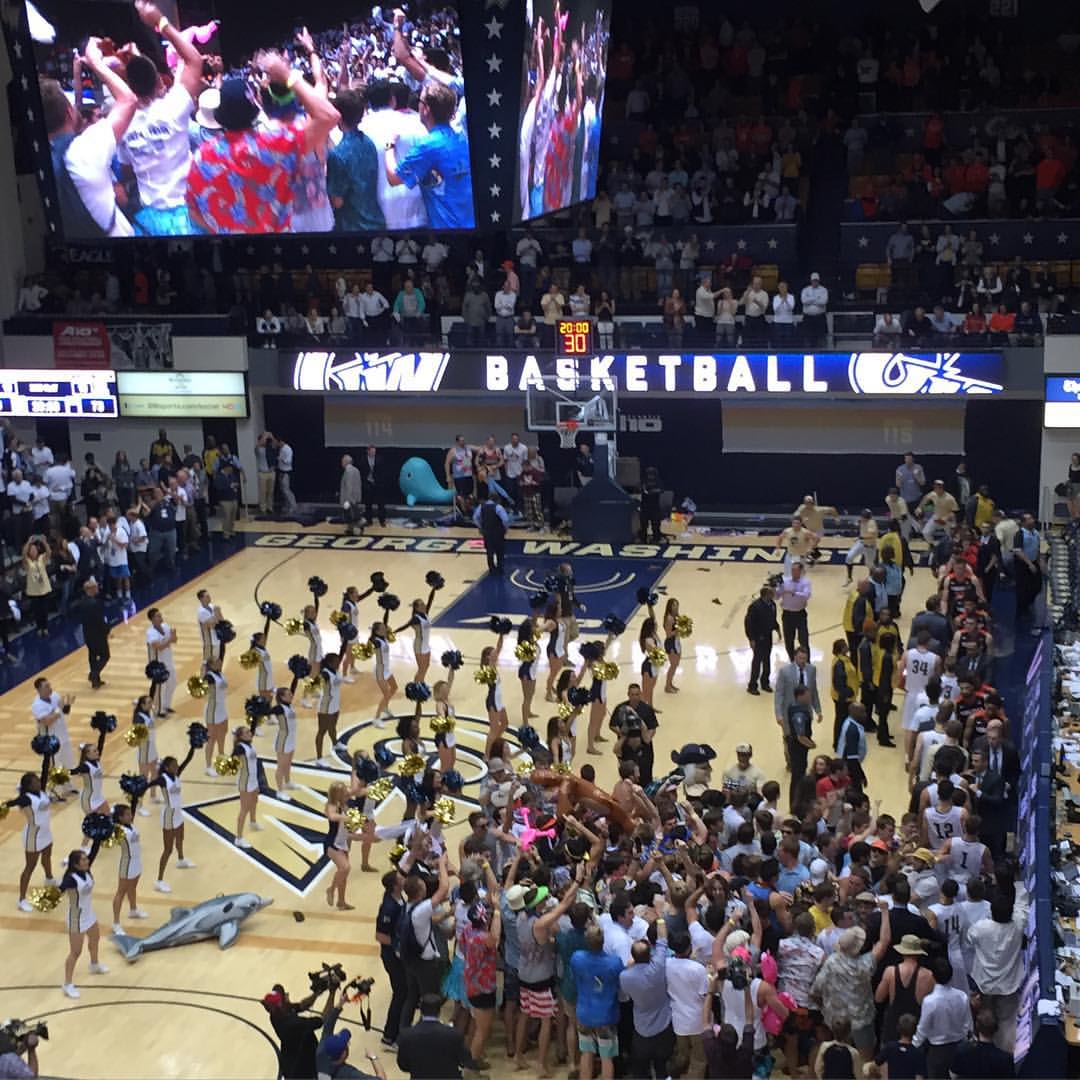 Our D1 Men's Basketball home opener stands as the Mecca for GW school spirit. Almost every student can be seen in the stands. "Basketball is our sport. Coming from a school with a lot of school spirit, I was excited to see how that school spirit felt here," said Maya Lilly, junior. Right above the court sits the Colonial Brass and below them George's Army, our official student section. Still remember how to do the Fight Song? Me neither. See you at half time!
4. Rub the Hippo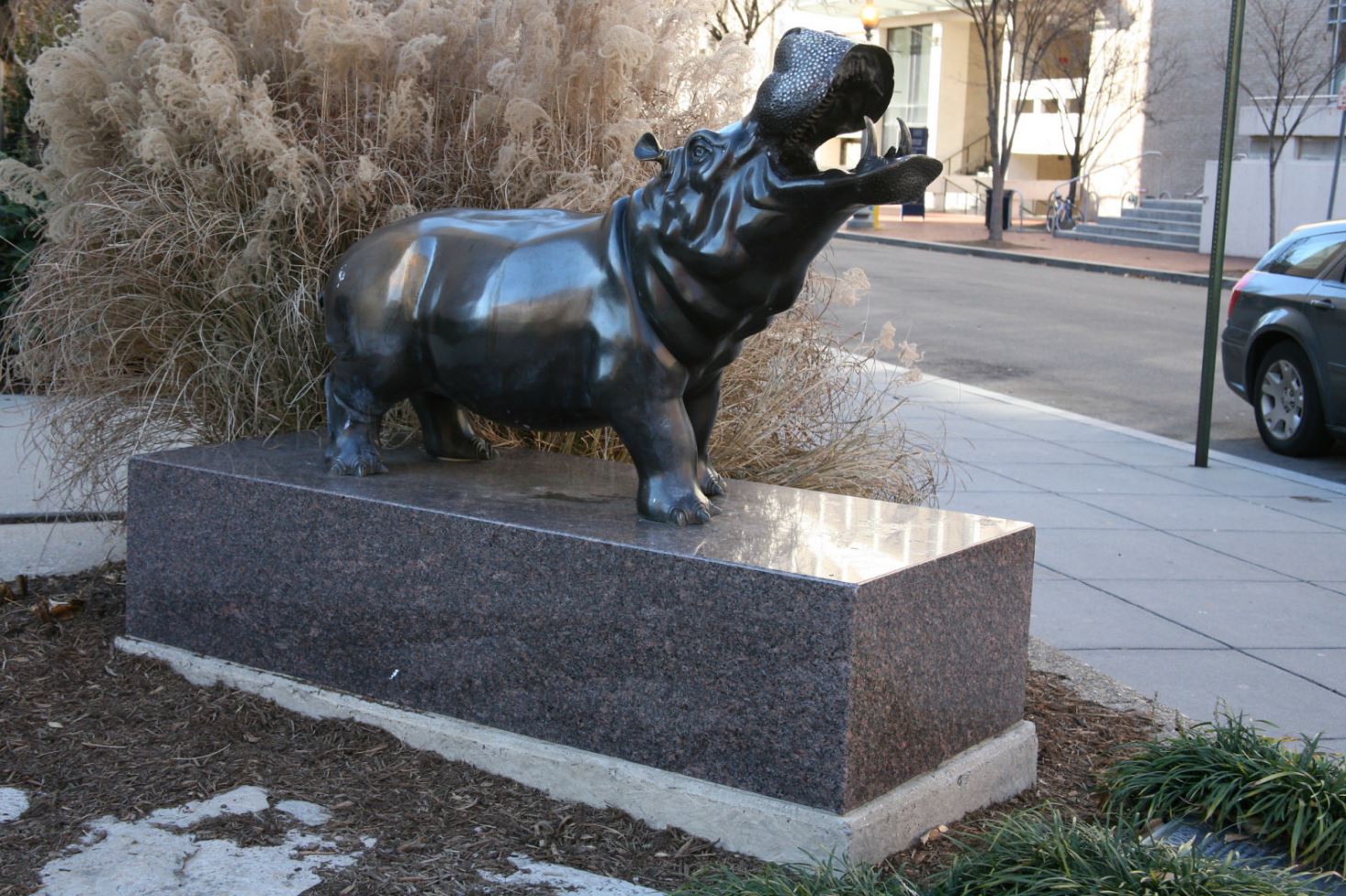 During a tour of campus, GW students might remember stopping by Lisner Auditorium for a look at our unofficial mascot: the Hippo! Legend says if you rub the hippo's nose or offer a sacrificial gift (most likely a Chipotle burrito) it will bring you good luck on your finals. Has this theory worked? "I've done it multiple times! And I did well on my Civil War test," said Justin McCulloch, sophomore. If you're a GW student reading this, definitely give it try before finals!
5. Carvings Cravings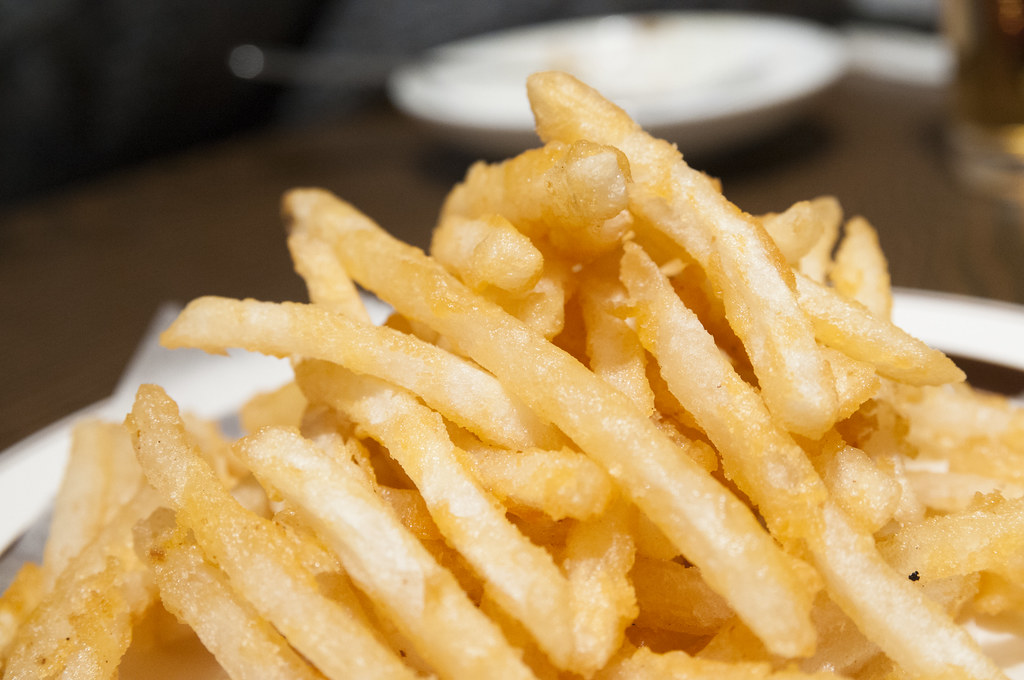 Back on campus after a night out? Freshmen say the best place for munchies is Carvings. Their French fries are everyone's go-to but don't underestimate their chicken tenders and honey mustard. Not to mention, along the counter you'll find some handy-dandy Ramen cups too. Once you reach your second year, you might mature to Wingo's.
6. Annual Spring Fling
Concert lover? The GW Program Board puts together a free show every spring semester featuring student artists and as well as some big stage names you may or may not love nor recognize. However, tradition must be held! On the U-yard, a huge stage with dancing lights becomes swarmed with students messing up their shoes on the grass but riding the concert high until the sun goes down. At our previous show, blackbear was the headliner. "At one point he disappeared from stage and ended up on the bleachers and I literally jumped over the fencing of the bleachers to be right next to him," said Daniella Furtado, sophomore. Can't wait to see what awaits for Spring 2020!
7. Crepeaway Your Night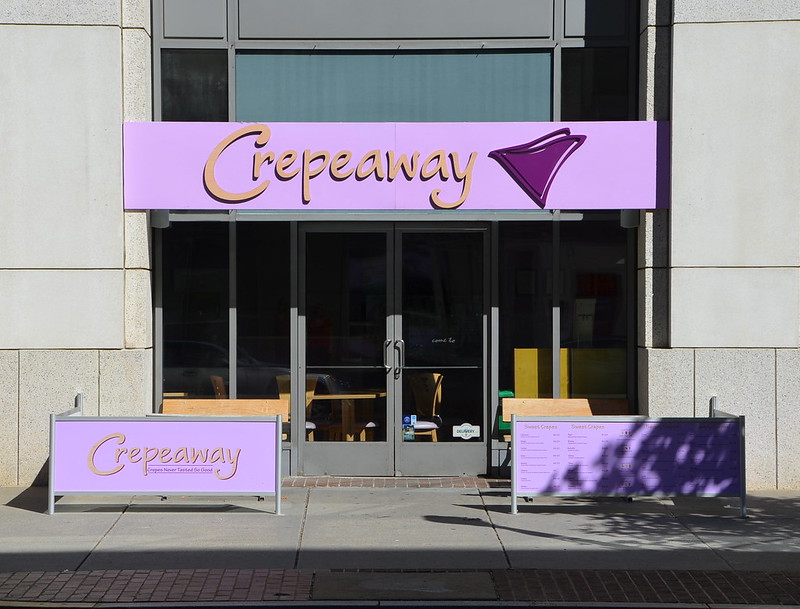 One of the unexpected but fairly enjoyable nights you'll have is dancing on top of a table with a Nutella banana crepe in your hand on L Street. Crepeaway used to be the "after move" when you couldn't get to a club or refused to head back to your dorm. Many students admit to having a night to remember or feeling awkward by the club-crepe vibes. Stop by sometime to see for yourself. They whip up crepes until 4 am on the weekends.
8. Multicultural Student Services Center (MSSC)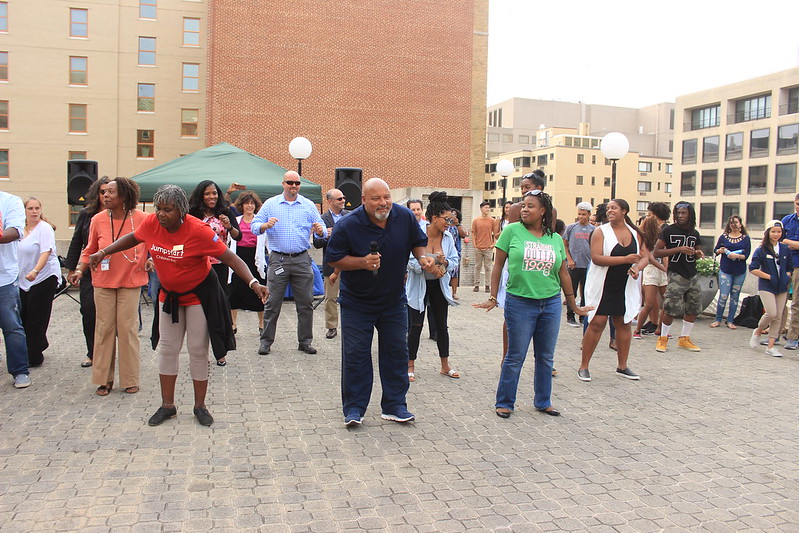 GW makes sure to create a safe space for minority students to be themselves and have access to specific resources. In the MSSC, you will find offices tending to minority communities such as Black, Latinx, LGBTQIA and many more. You'll also discover study rooms, lounge areas and if you're lucky, a table of food leftover from a previous event. "First of all, Mr. Tapscott is my favorite thing about the MSSC. But, I also love how I can just be unapologetically myself here," said Kaylah Fermaint, junior. Drop in if you need somewhere to nap or just someone to talk to that looks like you.
9. Tonic at Quigley's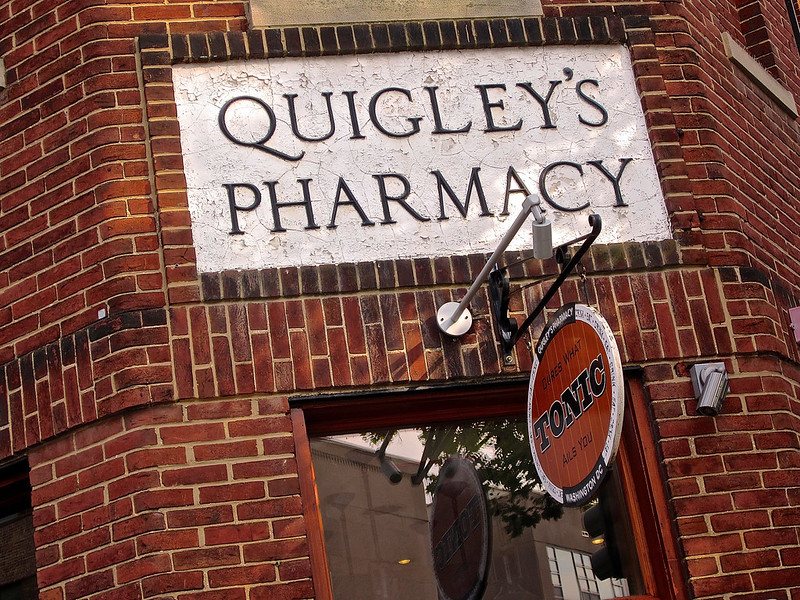 Quigley's has the medicine for your morning. Tater tots! Best known for their tots and dipping sauces, Tonic is GW's very own on-campus restaurant. Take your friends and family here when they come to visit. It's almost tradition to take a short walk to the corner of 23rd and G after a long day of unpacking or packing before heading home. Or order for takeout and stay comfy in your room. The only thing that matters is they take GWorld.
10. Rooftop Views
In some academic buildings and residential halls, you'll find an elevator leading up the perfect view of the sunrise or sunset across DC. Find a friend who lives in Mitchell or take a trip to the top floor of Elliot School of Business. It's a relaxing location to do homework, people watch and count the federal buildings surrounding campus. Don't miss the evening sun for an Instagram worthy picture.