The biggest challenge every George Washington University student faces: deciding where to take family members or friends to eat when they visit. GW doesn't have an actual dining hall anymore, so this is the time to show off the cool D.C. restaurants you've been spending your dining cash on instead. Plus, how else will you convince your visitors that you've got your college life together.
Check out these 10 Colonial food hotspots with the best food around GW.
1. Sweetgreen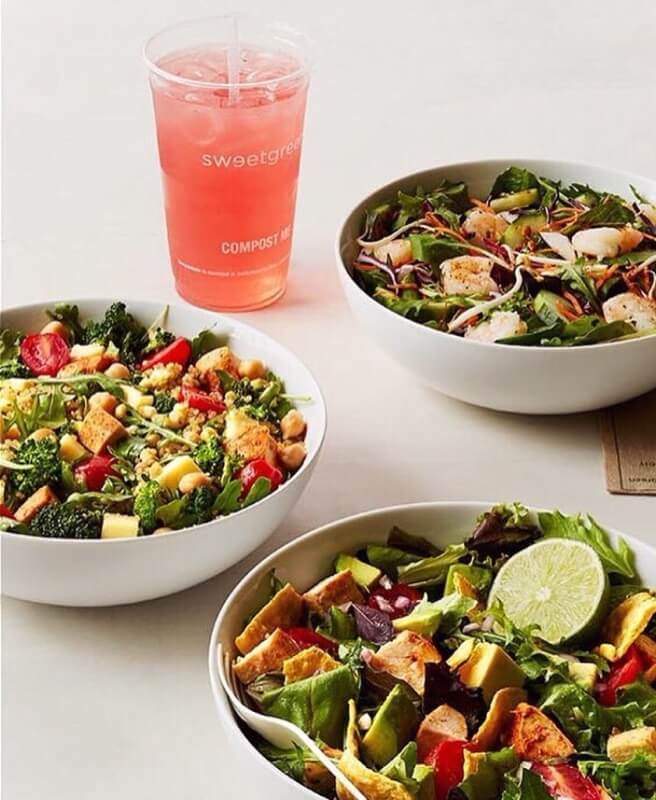 Even though it was founded by two Georgetown students, Colonials find themselves willing to look past the Georgetown-GW rivalry for healthy salads. "Honestly I just go there for the Hummus Tahini bowl," GW senior Kynat Akram said. "And of course their bread is amazing." Not only are the delicious salads extremely healthy, but they come in large portions that serve as both lunch and dinner. A win-win situation for any college student on a budget.
Keep sliding to get the full list!
Still have room for more? Keep reading for the 10 best dessert spots around GW.
11. Baked and Wired at Georgetown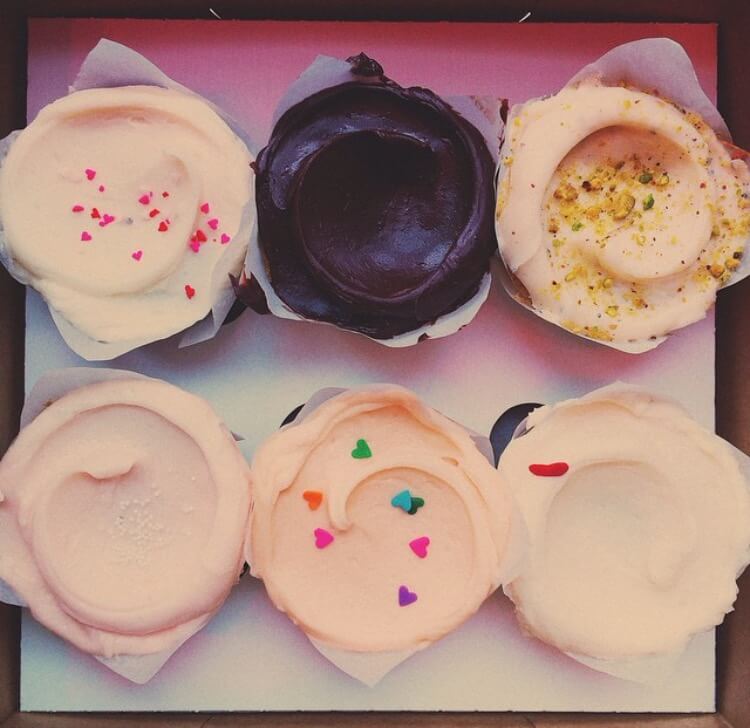 True D.C. locals know Baked and Wired beats Georgetown and Sprinkles Cupcakes for the best cupcake spot. Not only does Baked and Wired sell gigantic cakecups, but they also have cookies, brownies, ice cream and a cute coffee shop. "I love their Red Velvet," said GW sophomore Khadija Khan. "I also love their cupcakes with the chocolate cake." If you bring a visiting friend, head over to the cozy back room and enjoy those cakecups while sitting on the couches. Don't forget to commemorate the occasion by writing your names on a large napkin and hang it up on the napkin wall.
12. Captain Cookie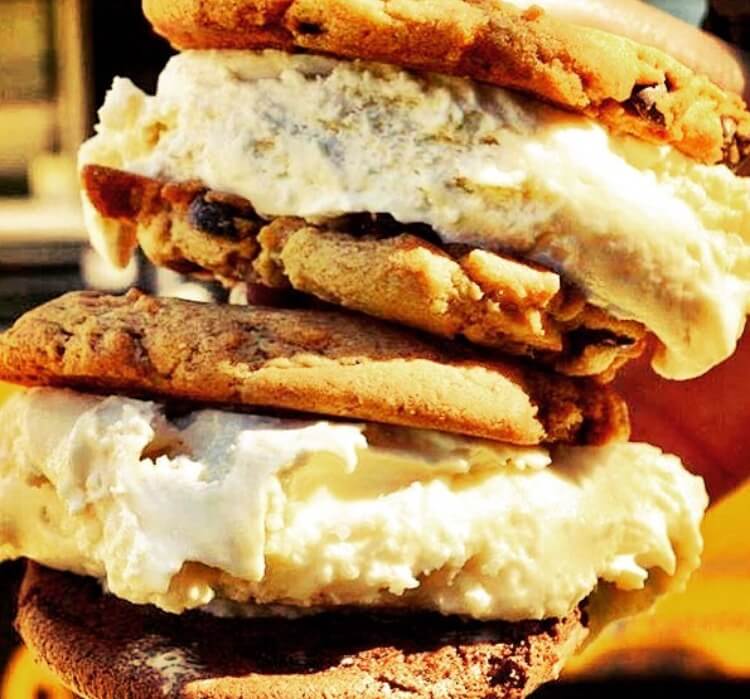 Even though this cookie and ice cream spot resides at the edge of GW's campus, you don't have to be a GW student to worship Captain Cookie. "I love Captain Cookie so immensely much. It's my favorite thing in this world. I will go to the ends of the earth of Captain Cookie," said American University sophomore Jozette Allah-Mensah. "Highkey recommend Red Velvet and Nutella." Overload your sugar cravings with Captain Cookie's popular ice cream sandwich cookies. With a bunch of different cookie and ice cream flavors, the possibilities are endless.
13. GRK Frozen Yogurt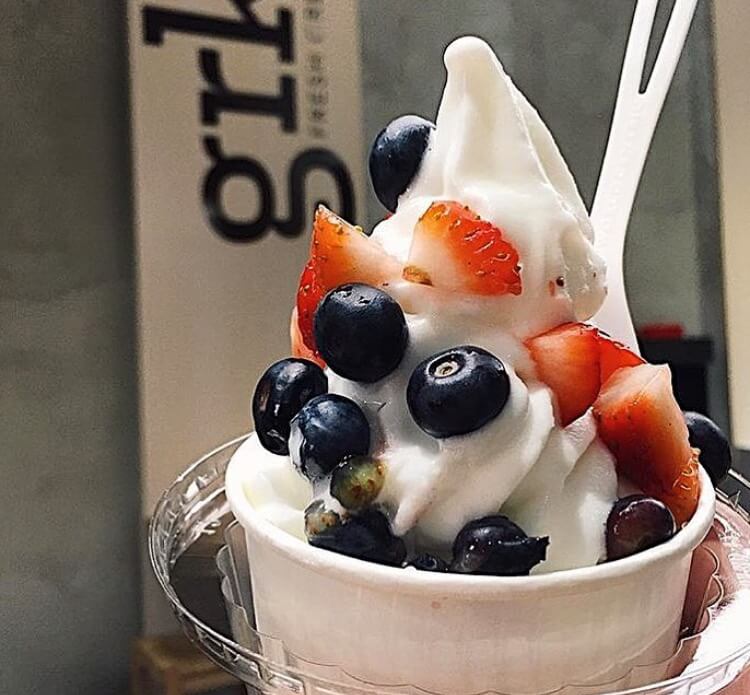 For those who don't have an intense sweet tooth, GRK's popular frozen yogurt satisfies without overwhelming your body with all that sugar. "I like that it's not too sugary," said GW sophomore Fatima Pasha. "It's the perfect combination of tart and sweet." And while it's just plain frozen yogurt, you can accessorize it with fun toppings like strawberries, rose petals, black or red cherries, honey and walnuts.
14. HalfSmoke at U Street
For only $10 you'll get a colossal milkshake in three custom flavors. The Milky Ceral has vanilla ice cream, fruity pebble dust, strawberry syrup and a rice krispy treat. Another extremely colorful shake is the Beyon-Shake with strawberry ice cream, rainbow sprinkles, a sour power straw and a pixie stick. Or, if you're obsessed with chocolate, the Method has chocolate ice cream, chocolate chips, caramel sauce and chocolate sprinkles. And it's not just a boring ol' restaurant. "The place is super fun because they have a lot of games and a photo booth," said GW junior Nadia Syed.
15. Astro Doughnuts and Fried Chicken at Metro Center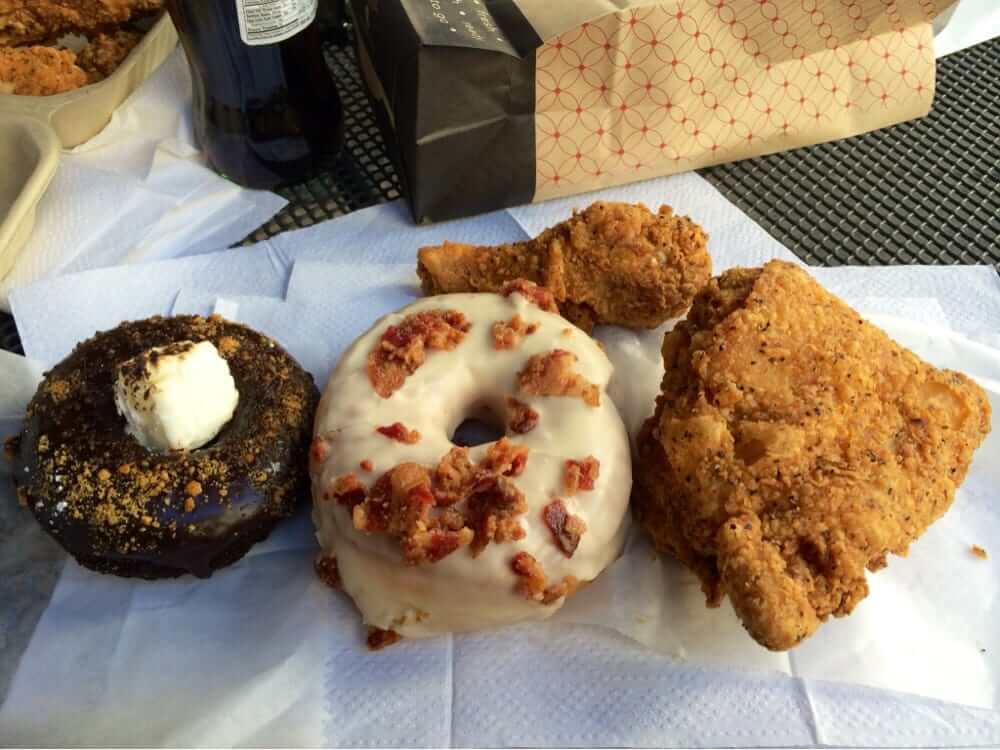 Did you ever think of pairing together doughnuts and fried chicken? It turns out that this combo is actually a match made in heaven for your sugary and salty taste buds. For doughnuts, choose from either glazed, maple bacon, PB&J or crème brûlée. For fried chicken, choose from either classic two, four or five pieces or a sandwich. Say hello to dinner and dessert.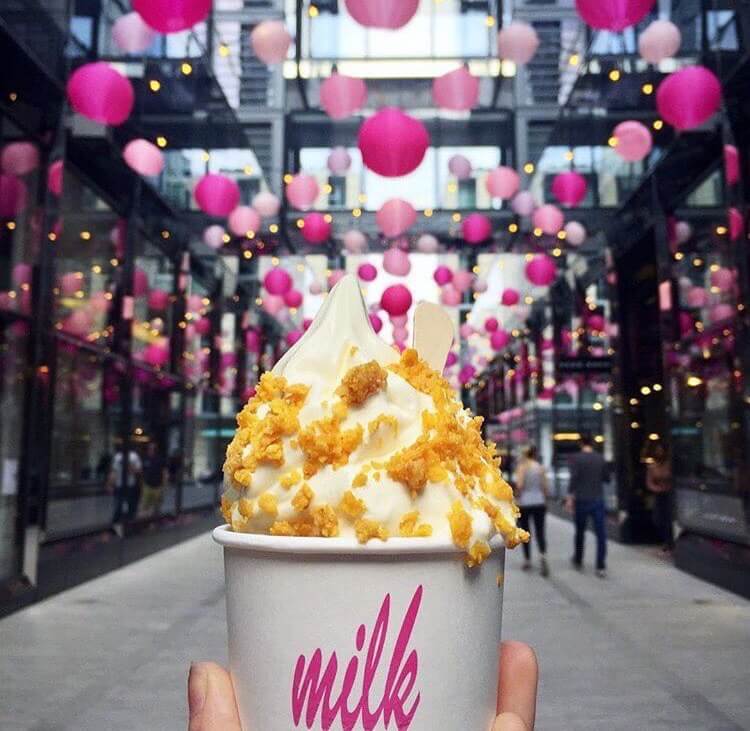 From its crack pies and shakes to its cookies and cake truffles, MILKBAR's endless options save any kind of extreme desire. And if you like a mixture of sweet and salty, grab its compost cookie with pretzels, potato chips, coffee, oats, graham cracker, butterscotch and chocolate chips. Also, bless your friends' Instagram feeds with picture-perfect shots of your famous cereal-milk soft serve positioned by the logo. Talk about achieving Instagram-celebrity status.
17. Haagen Daz at Georgetown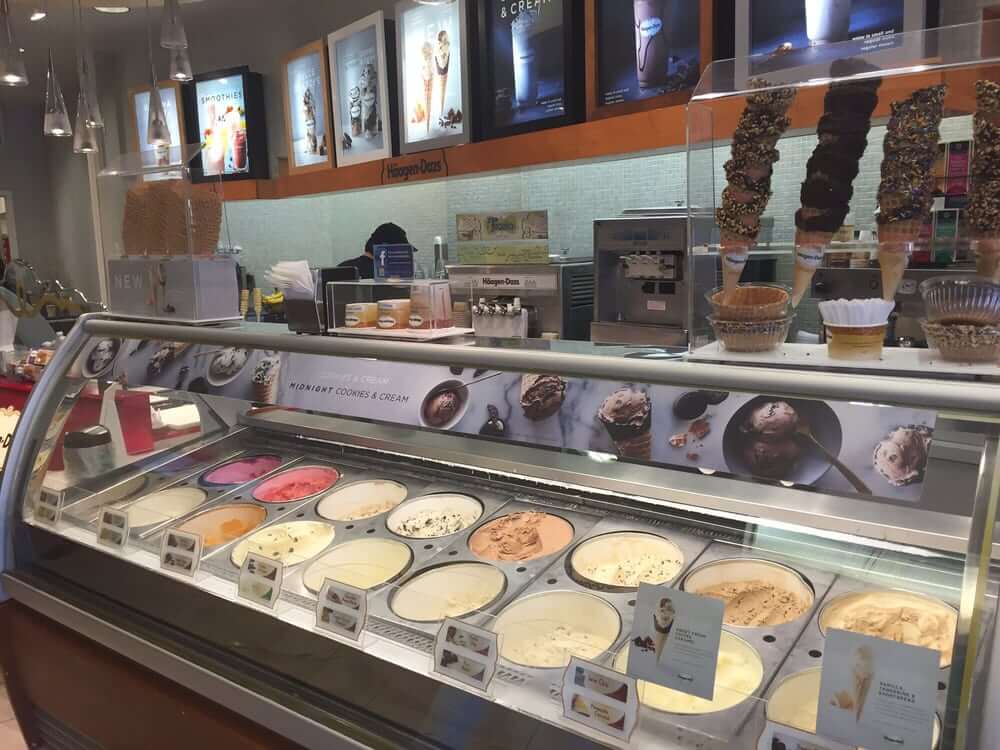 Who doesn't love some good, old-fashioned ice cream? You can go for classic flavors, or try something wacky. "My favorite ice-cream is midnight cookies and cream," said Khan. This popular ice-cream shop also doubles as another late-night hangout for college students and tourists. "It's open really late at night," said Khan. Sounds like this will make the perfect midnight snack during a stressful all-nighter.
18. Crepeaway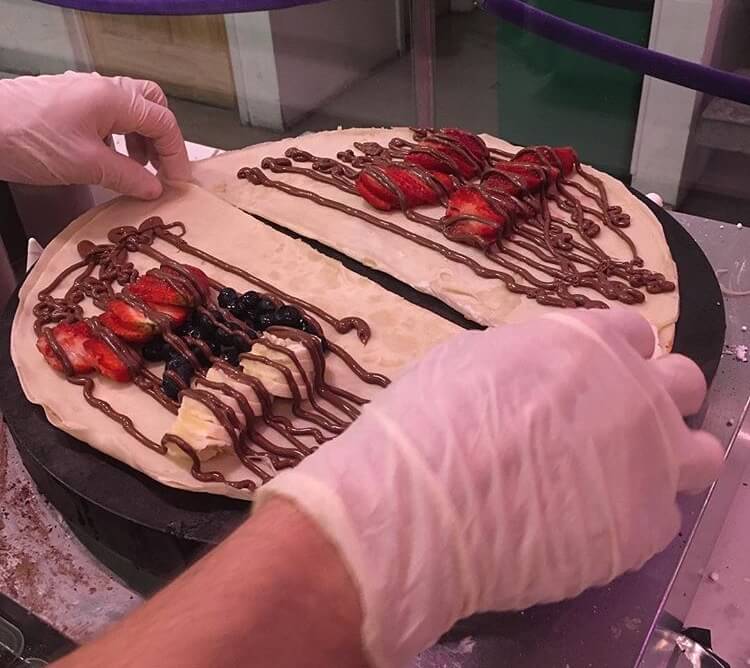 Did you notice this spot made it to the list again? It's just that good. If it's 2 a.m. on a Friday night and you're dreaming of sugary foods, then Crepeaway serves as your prime option. GW students who appreciate a warm crepe and some late-night drunchies head over to this spot at the edge of campus.
19. Pie Sisters at Georgetown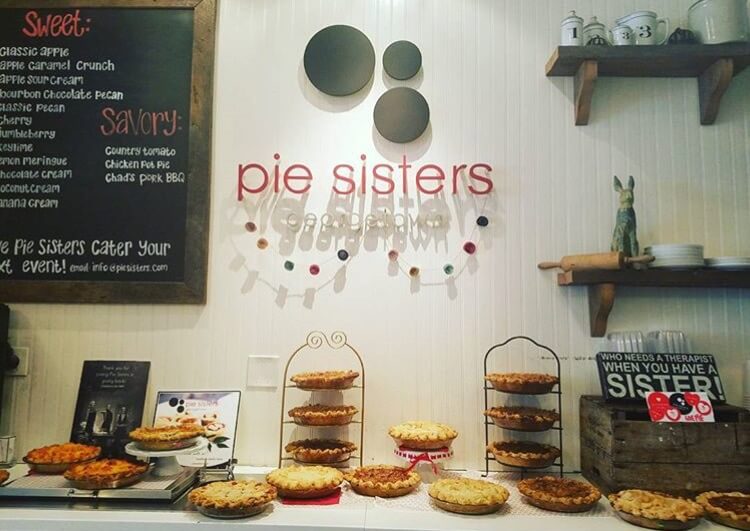 Located right by the Key Bridge, this family-owned bakery serves specialty, sweet and savory pies. And if you can't decide from the 20 different options, then you can order them in tiny pie bites and cuppies. You can pair together flavors like classic apple, pecan, banana cream, coconut cream, chicken pot pie and country tomato. Your taste buds will be singing to the angels with this endless amount of flavor combinations. It's heaven for pie-lovers like Dean Winchester.
20. Whole Foods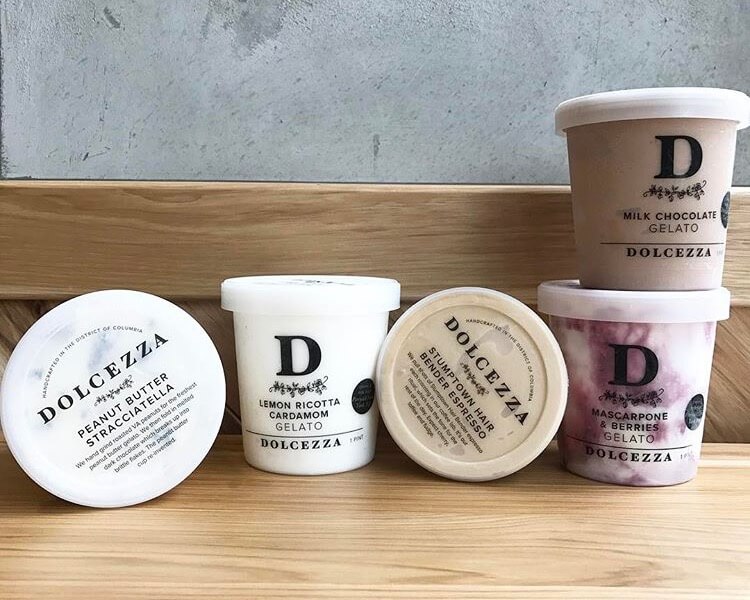 Not only can you buy fresh desserts at the bakery section, but you can also buy desserts in the frozen section. Stock up your fridge with organic, fair-trade (and even dairy-free) ice creams, pies and cakes. Personally, the mini cheesecakes, especially the mango and cookies and cream, from either the bakery counter or to-go section are knockouts. And if you love baking from scratch, check out the baking section. Never forgo a 3 a.m. ice cream craving when you're in the middle of a Grey's Anatomy binge watching session.