We see you Netflix-binging instead of doing your homework. Face it: You're too obsessed with the latest episode of The Walking Dead. Roll off the bed from your latest binge session and head to class with these awesome fandom shirts that'll make you the coolest person on campus.
Check out the 10 best t-shirts that will make you want to watch one more episode.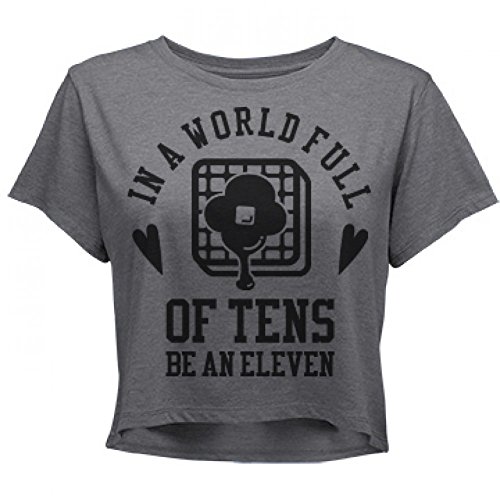 Because TBH, Eleven is the best character on this 80s Netflix hit. "First off, I cracked up way harder than I should have," said American University sophomore Jozette Allah-Mensah. Allah-Mensah especially appreciated the waffle, the Eleven's favorite food. "Second, I think it really captures the essence of what Stranger Things is—and all the inside jokes and innuendos that come with an incredible TV show." It also doubles as the perfect accessory to your future Stranger Things campus watch-party this Halloween.
Price: $26.97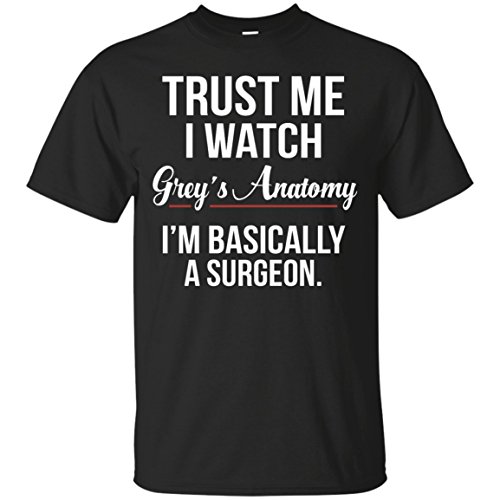 Just one episode of this popular hospital drama will make you feel like a straight-A med student. "The show actually teachers you a lot about medical terms and specific diseases and such," said University of Maryland, College Park sophomore Lubna Barakat. "There are also a lot of funny memes that have similar quotes." Grey's Anatomy fans will laugh through their tears when they see your hilariously accurate shirt.
Price: $19.99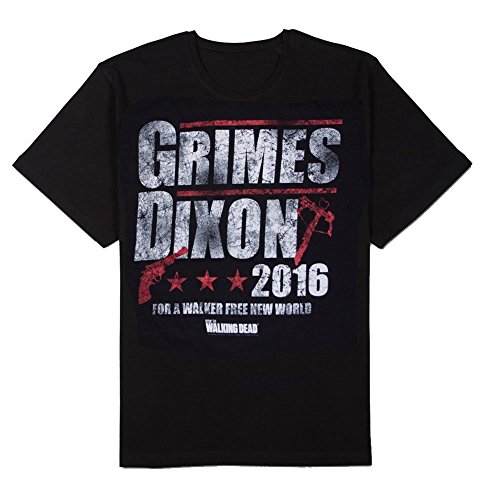 With all the drama surrounding the 2016 presidential election, use this shirt to show who you really want in the White House. Rick Grimes and Daryl Dixon arguable have a great partnership on the show, and this usually translates well in the group. Wouldn't you want Rick or Daryl to be your leaders in our real-life zombie apocalypse?
Price: $12.19-13.99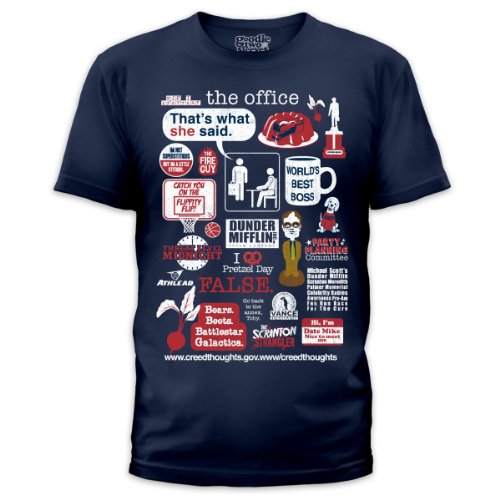 Ever had a hard time picking your favorite moment or quote from your TV show? The Office makes the task extremely difficult with all its great moments. Luckily, this shirt solves all your problems. "It's full of the best quotes of the show," said University of Maryland, College Park freshman Yasmeen Brooks. Fans definitely can't choose between the Dwight's stapler-in-jelly prank or Michael's "that's what she said" jokes. This shirt doesn't make them choose.
Price: $10.38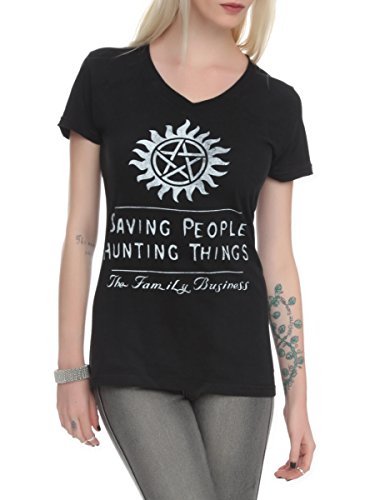 This shirt allows fans to compromise instead of having to pick their favorite Winchester brother (Dean Winchester all the way). You get the whole Winchester clan and family motto in this one shirt. Nothing tugs at your heartstrings more than a monster-hunting family that never seems to really die. And this shirt lets you mourn with any other member of the Supernatural family.
Price: $13.98-$14.99
Share your obsession of modern fairy-tale adaptations with the rest of campus. "It is a renowned logo for the show," said student Alissar Abbouchi. "The colors are really vibrant and anyone who sees the apple would probably think of Snow White, who is the main character of the show." The shirt's design may look simple, but its universal symbol acts like a magnet for other fans.
Price: $19.95
Who's your doctor? Some fans pledge their loyalty to one specific doctor, but others love more than one (I'm a 10 and 11 girl myself…but more of a 10). You'll have conversations about the best doctors with other Doctor Who fans, not just on campus but all over the world. This shirt is the perfect conversation starter when you're traveling the UK as a tourist or study abroad student.
Price: $14.88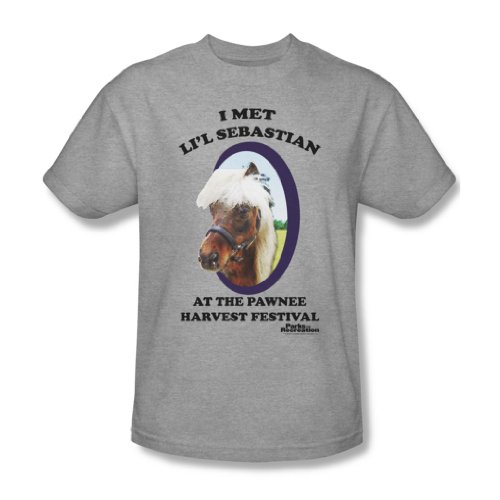 Any Parks and Rec fan will appreciate this Lil' Sebastian shirt from the hit TV comedy. Lil' Sebastian is Pawnee's cutest resident besides waffle-loving Leslie Knope. If you don't get this shirt, then every single resident of Pawnee will be disappointed that you don't love Lil' Sebastian as much as they do.
Price: $12.69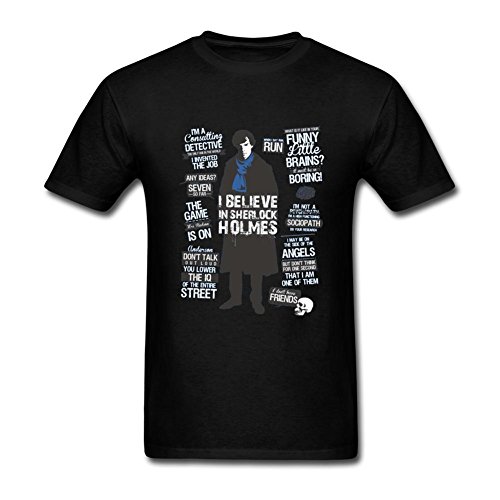 The game is on to find the perfect shirt that accurately expresses your obsession with Sherlock. This shirt solves your case by including some of the show's funniest and most famous quotes and a silhouette of the world's favorite detective. Show that you believe in Sherlock Holmes with this ultimate fan shirt.
Price: $10.98
Each family house in Game of Thrones features its own batch of love-em or hate-em characters, and this shirt brings them all together. The graphics of each house not only look really clear, but they allow you to prove your obsession by accurately naming each house. A TV nerd at its finest.
Price: $13.98
Want more ways to show off your fandom pride? Check out these 10 items.
Be a badass like Eleven 24/7. Small but mighty, Eleven and this keychain remind you of your own inner strength when you need it the most. She can serve as a motivator when you're stressed in the library over your upcoming exam. It will even convince you to take a study break and go eat some food, even if it's not Eggo waffles. Bonus if it is, though.
Oh nice, an adorable teddy bear that'll absorb your tears during your Grey's binge session. #Winning! Even though your own teddy bear will end up smelling like salty tears, you can always count on it to provide the comfort you need while watching the show. It also gives your roommates a heads-up on what you're watching on your laptop, so they know not to disturb your crying session.
Fans from the show will immediately recognize the warning from the show's series premiere. However, it doesn't apply solely to Walking Dead fans. Anyone who commutes long distance to their school, internship or job will relate to it. It'll give any fellow commuter a nice chuckle before they sigh about how dead they also feel. Hopefully, when they glance into your car, they won't see a zombie (literally and figuratively) staring back at them

Looking for a dorm accessory to help you make friends quick? Stick this sign on your front door (with permission from your roommates, of course) and wait for the friends to arrive. Any fan of the Office will spot this reference from the show's title sequence a mile away. They'll run down the hall just to meet you and share their obsession with all your favorite Office characters. As a freshman, take advantage of every friendship-making opportunity that comes your way.
Everyone knows that coloring relieves stress. Instead of grabbing popcorn and a blanket before you watch an episode of the hit-show, grab this coloring book and some markers. Every time one of your beloved characters gets themselves in a tough pickle (which is 99 percent of the time tbh), start coloring like crazy. After witnessing your fav character die (again), your coloring book will be full of crazy scribbles and deep indentations. How else are you supposed to release your worries for fictional characters?
Nothings compliments a binge session more than a super soft fleece blanket. Grab your laptop, that huge bowl of buttered popcorn and this blanket as you plop down on your bed or couch and prepare for your next session. It'll also capture the drool that leaves your mouth every time Hook comes on the screen. Don't try to deny it; we'll have the blanket as evidence.
Like the Doctor, take the Tardis everywhere you go. However, instead of transporting the Tardis like the Doctor, you'll be wearing on your back as you head to your next class. But you'll feel just as cool. And yes, it's bigger on the inside.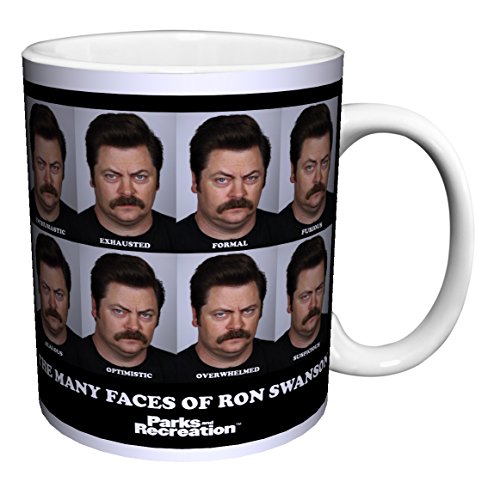 An #accurate representation of what you look like before your morning coffee. Everyone has a little Ron Swanson in them. Pretty soon, as you sip your warm brew, you'll drop your Ron Swanson-persona and become your normal self. Though I'm pretty Ron Swanson's face stays the same whether or not he's had his morning coffee.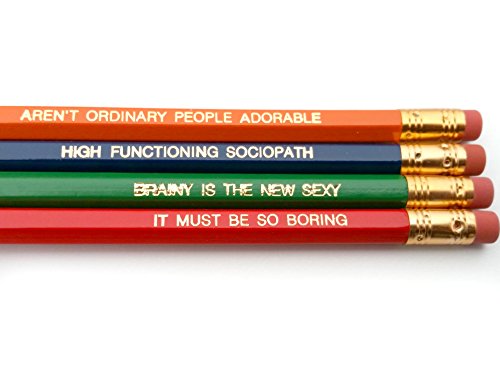 Need to channel a genius while doing a homework assignment or taking a written exam? Pencils with quotes from the world's most famous detective serve as #majorinspo next time you're stuck on question. Pretty soon, "brainy is the new sexy" will be your mantra when forced to hit the books. Go get that A, you super sleuth.
The Mother of Dragons serves as major feminist goals. Here she's with her best accessory—her dragons. Use your brain the same way she uses her dragons. If she can use her dragons to conquer Westeros, then you can write that 10-page essay. You just have to believe that you're the queen you really are. Chart your own destiny just like Daenerys.
*Updated August 4, 2017 by Mariya Khan to include 10 more items to show off the fangirl in you.