With hints of fall coming upon us, most people look forward to crisp weather and digging up their bright orange sweaters and knee-high boots. But with the start of fall also comes the dreaded PSLs. You can't walk around campus without the bombardment of small, white and green cups reeking of unmistakable basic stench. But let's be real, you also can't survive an entire fall semester without your coffee fix. After all, you are a college student with coffee flowing through your bloodstream. Rather than fearing for your sanity this semester as you avoid every Starbucks in sight or settling for the crappy diner brew, discover quality coffee without the basic at these hidden coffee shops near your D.C. college campuses.
Wear your obsession for coffee every day with these adorable tank tops:
Check out the best D.C. coffee shops to get your study groove going.
1. Grace Street Coffee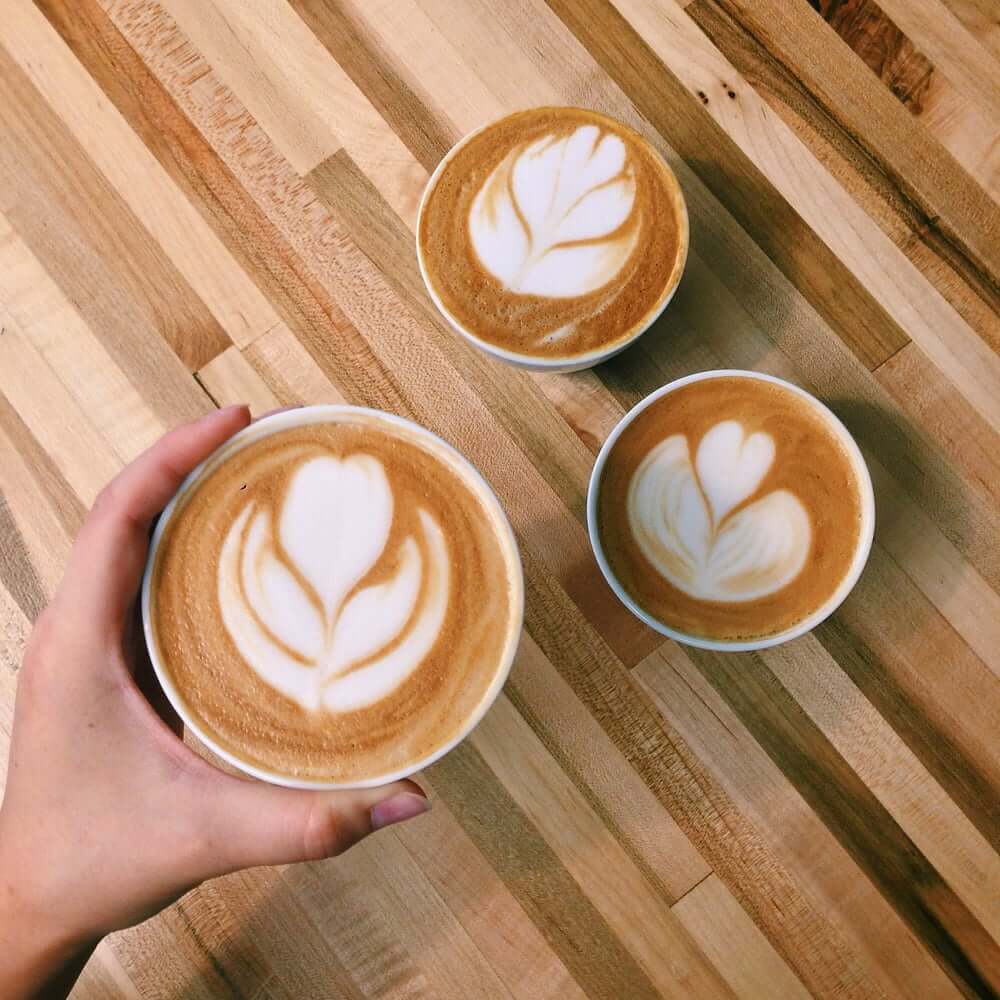 A new addition to the Georgetown community, Grace Street Coffee just opened its doors this summer. Located on, you guessed it, Grace Street, the shop is only a short walk away from both Georgetown and George Washington universities. Rather than blending multiple coffee beans together like your run-of-the-mill coffee shop, Grace Street does things a little differently. "We strive to give you the best cup of coffee and how we do that is by filtering every single decision that we make through that statement," General Manager Angel Cabrera said. "[The coffee is] definitely different in terms of quality and it's also going to be different in terms of presentation." Even though it's right in the hub of Georgetown, Grace Street offers a chill place for you to stay productive while also enjoying the "best cup of coffee" in D.C. "The atmosphere is very laid back," Cabrera said. "This space allows a lot of seating, and it allows you to have a lot of different offerings if you have a long study session." There's a juice bar and a sandwich shop right next door. Seriously, what are you still doing at Starbucks?
2. Saxbys Coffee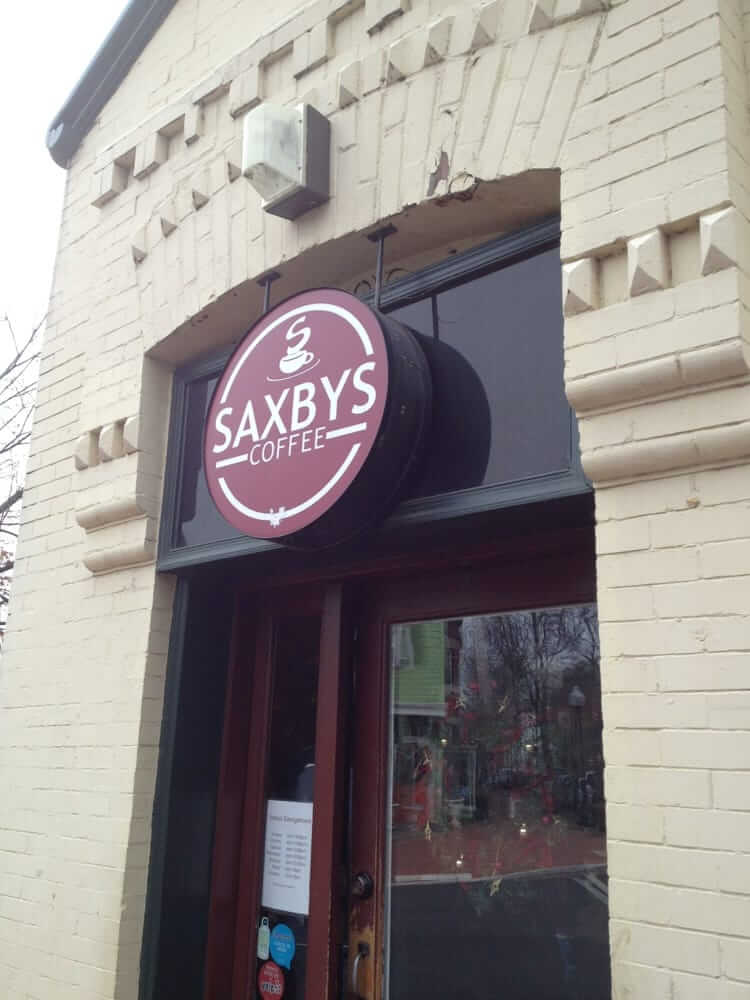 All Georgetown students know that their diner's coffee sucks. But coffee is life in college. In order to stay alive, GU students rely on Saxbys. "If you visit campus on a typical day, you can be sure you'll find someone with a Saxbys coffee cup," Georgetown University junior James Linn said. "[Saxbys] does have a nice environment if you want to study, hangout or relax. Personally, the iced coffee is the go-to drink, especially with the extremely hot weather, and the coffee is extremely tasteful and refreshing." Saxbys aims to be a "hospitality company fueled by great coffee." Get greeted with a smile and sent on your way to class with a steaming cup of happiness.
3. Baked&Wired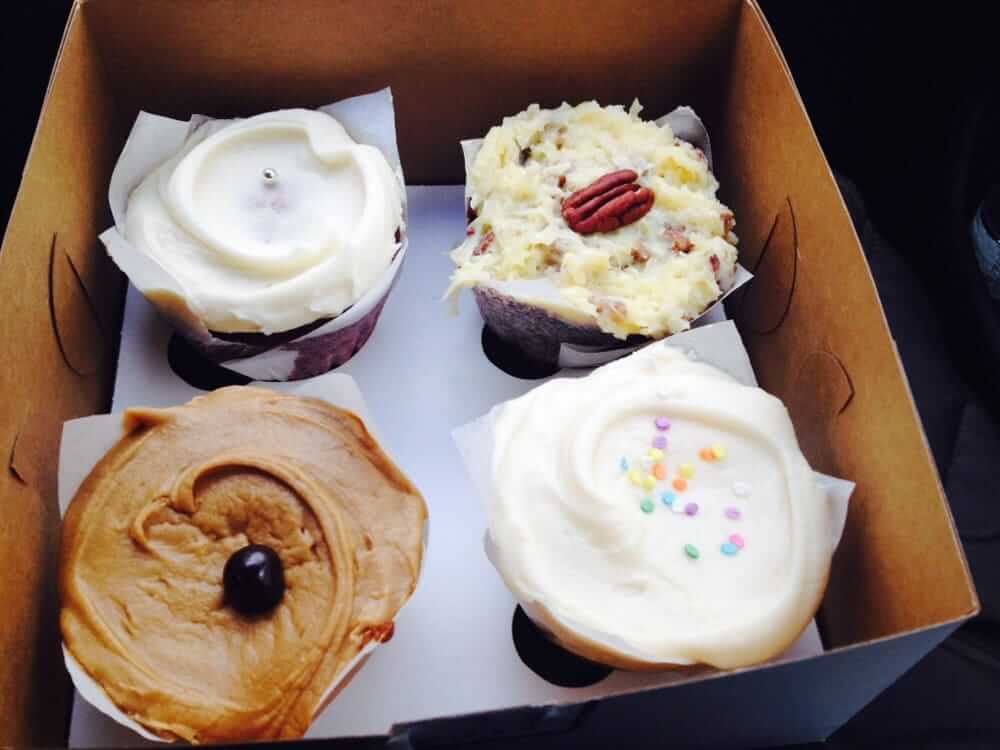 Unfortunately, Baked&Wired is not so hidden–stop by on any weekend to see a line forming down the block. But that just shows how good their coffee and treats taste. "Our coffee is hand-selected from multi-roasters, and our baristas go through months of training so that when we make a cup of coffee, we are sure [it's] the best possible cup we can give you," Operations Director Tessa Velazquez said. Located in the heart of Georgetown, Baked&Wired aspires to bring the diverse D.C. community together. "We wanted Baked&Wired to be a place for everyone, from all walks of life, to get together and enjoy a collective experience," Velasquez said. While you grab a cup of coffee, try out one of their infamous decadent cupcakes ranging from Dirty Chai to Flapjack, a maple cupcake topped with caramel frosting and candied bacon bits. This may not help with the whole "avoiding the freshman 15" thing, but after all "the motto here is 'treat yo'self,'" Velazquez said.
4. Greenberry's Coffee Co.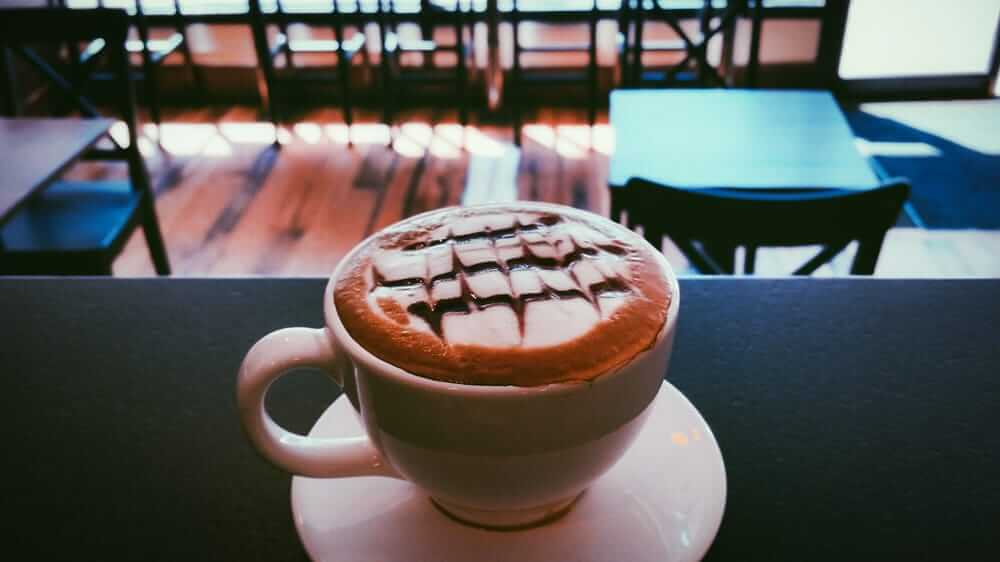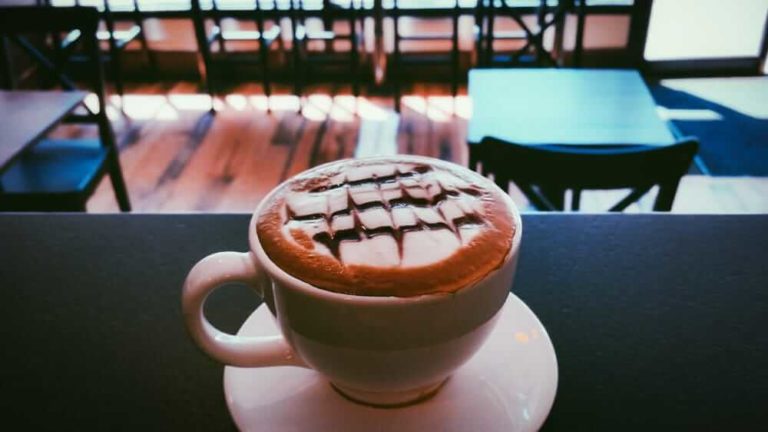 Located a short walk away from George Washington University's campus, Greenberry's is a go-to spot for college caffeine feens. "We're the closest coffee shop to the law school students and not far from the main campus," General Manager David Allen said. "We've got WiFi, $1 refills for regular coffee/tea if in-store…Oh, I forgot to mention our 15 percent student discount on food and drink." Um, score! Students can grab a cup of coffee and keep a low profile in the back or they can go all out and order lunch, smoothies, frozen yogurt or ice cream with a group of friends. Or, try a unique twist to your latte. "We have a couple unique syrups like toasted marshmallow or English toffee. At all Greenberry's, we hand-tamp the espresso and manually control milk temperatures," Allen said.  Coffee doesn't get quite better than this, my friends. Greenberry's values good service and a relaxing atmosphere. "It shouldn't feel like you're talking to Siri or Google Now when you come in and talk to us," Allen said.
5. Paul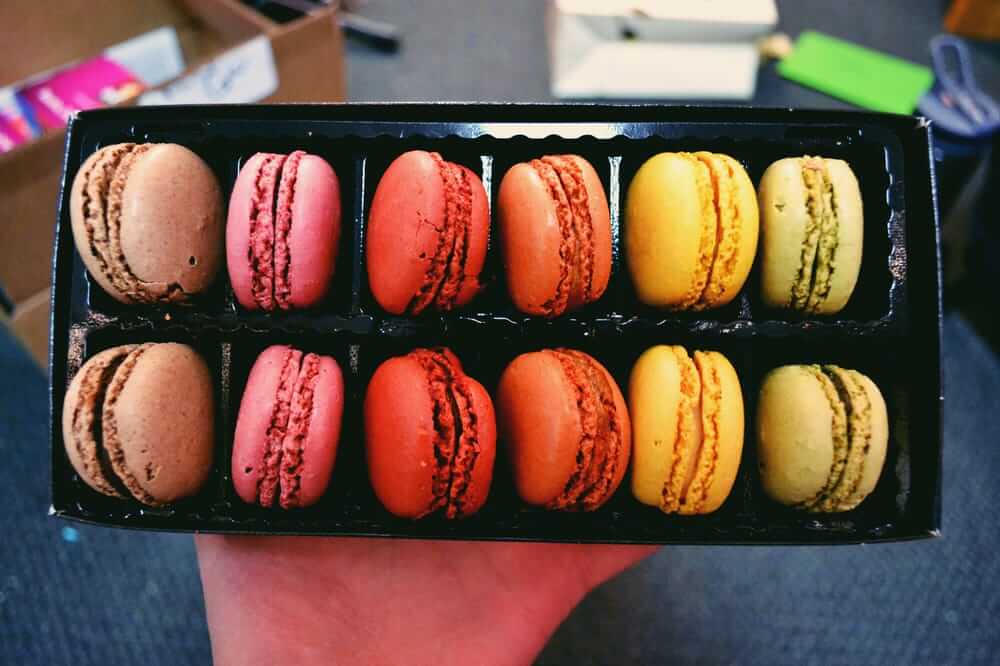 Take a trip to Paris every time you step into Paul. This French bakery, established over 125 years ago, has been serving house-made breads, sweet pastries and rich coffee to customers all around the world. Now, they serve D.C. residents and college kids looking to escape the busy atmosphere of D.C. and live vicariously through all the sounds, smells and tastes of France. Who needs study abroad anyways?
6. Filter Coffeehouse and Espresso Bar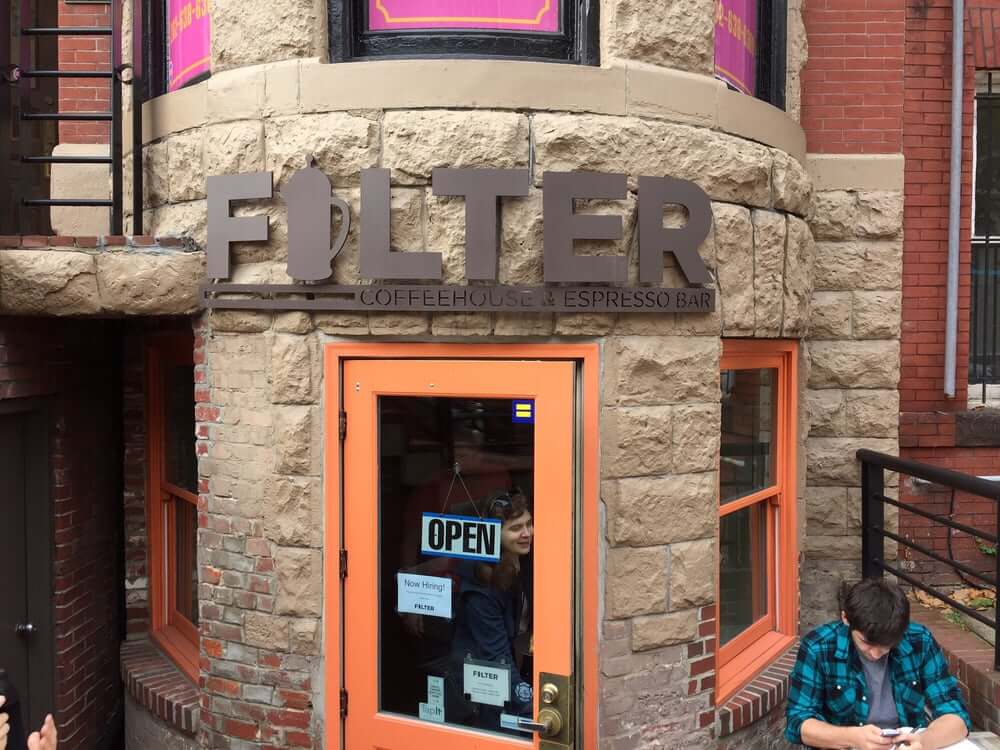 This quaint little coffee shop located in Foggy Bottom forces you to travel outside of your comfort zone. While you sip on their pour over coffee, freshly roasted just a drive away in Annapolis, or Insta a picture of their gram-worthy latte art, you'll notice people around you reading, writing, conversing and wait…not on their phones or laptops. Filter doesn't offer WiFi in order to encourage an environment of "talking, reading and drinking coffee." Bring your latest book assignment (shout out to English majors) or spark up a conversation with a complete stranger and enjoy a break from technology in their cozy upstairs seating.
7. Uncommon Grounds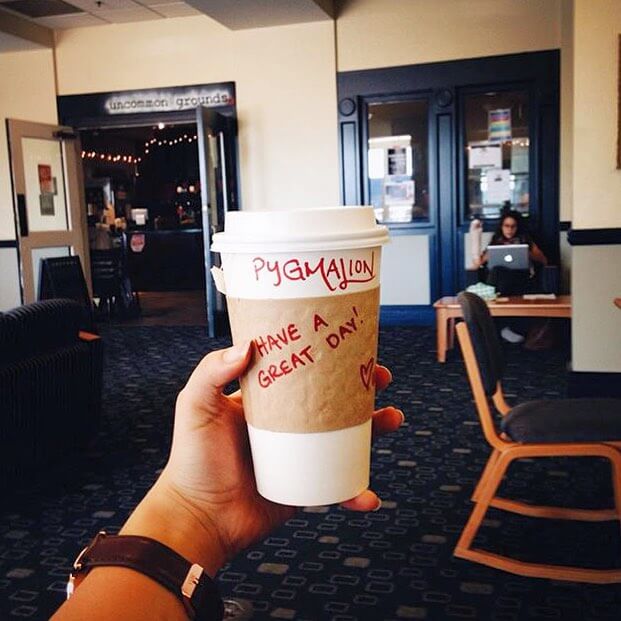 This coffee shop is literally run by students. The Corp, a non-profit student organization at Georgetown University, offers students a chance to get real world business experience while also serving quality goods and services to the rest of their student body. "The Corp is an entirely student run company that now employees just over 400 students, running seven different store on Georgetown's campus," Midnight Mug Director Abby Beier said. Located across from the University Bookstore, Uncommon Grounds is the first coffee shop run by The Corp. The independently run shop serves coffee, pastries and snacks to students all day. Or, stop by at night to enjoy live music, poetry-readings or a productive study sesh.
8. Midnight Mug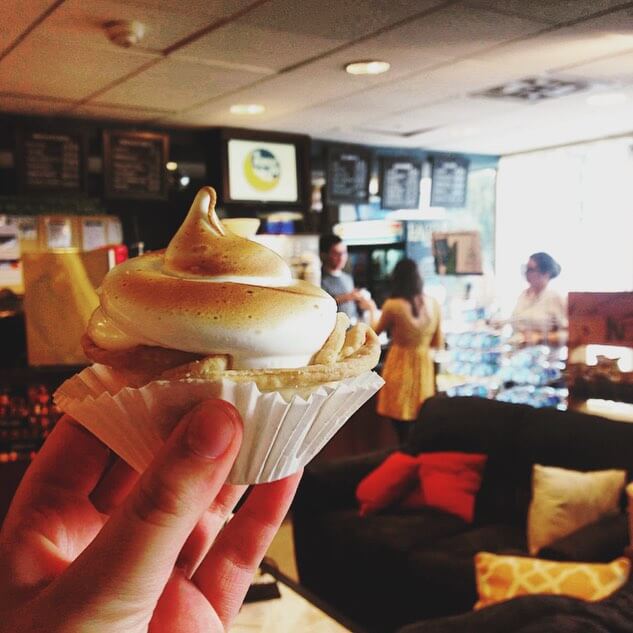 The Corp also runs the Midnight Mug, their largest coffee shop on Georgetown's campus. This shop's conveniently placed in the Lauinger Library to help give you an extra boost when stressing for your orgo final. "We consider ourselves an oasis within Lauinger Library," Beier said. "From our insanely comfortable couches where more often than not you can find someone grabbing a cat nap, to the cashier who wishes you 'good luck' on the paper you've been procrastinating for all week, the Midnight Mug offers something for everyone in Lau." Try out their cleverly named drinks to embrace your inner book-nerd. "Our specialty beverages are inspired by different books. We sell drinks like 'The Old Man and the Tea,' and the 'Life of Chai,' Beier said. Even better? From Monday to Wednesday, they stay open until 2 a.m. No need to wake up your roommate with the loud boiling of your Keurig during your late night cramming anymore!
9. Bourbon Coffee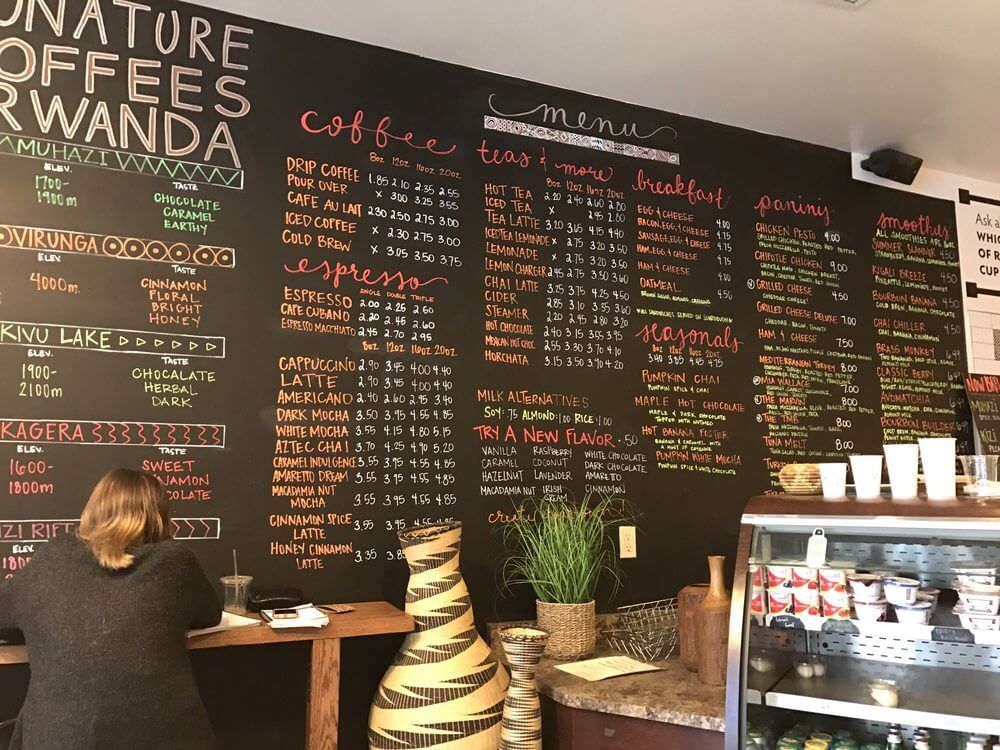 Originally started in Rwanda, Bourbon Coffee has expanded its coffee shops to the United States. Their Foggy Bottom location sits right next to GWU's campus and metro stop to make it easy for students to grab a cup of coffee before hopping on the metro to their fancy D.C. internship. The warm Rwandan tones and artwork create a laidback, cozy study space for hardworking college students like yourself.
10. The Bean Counter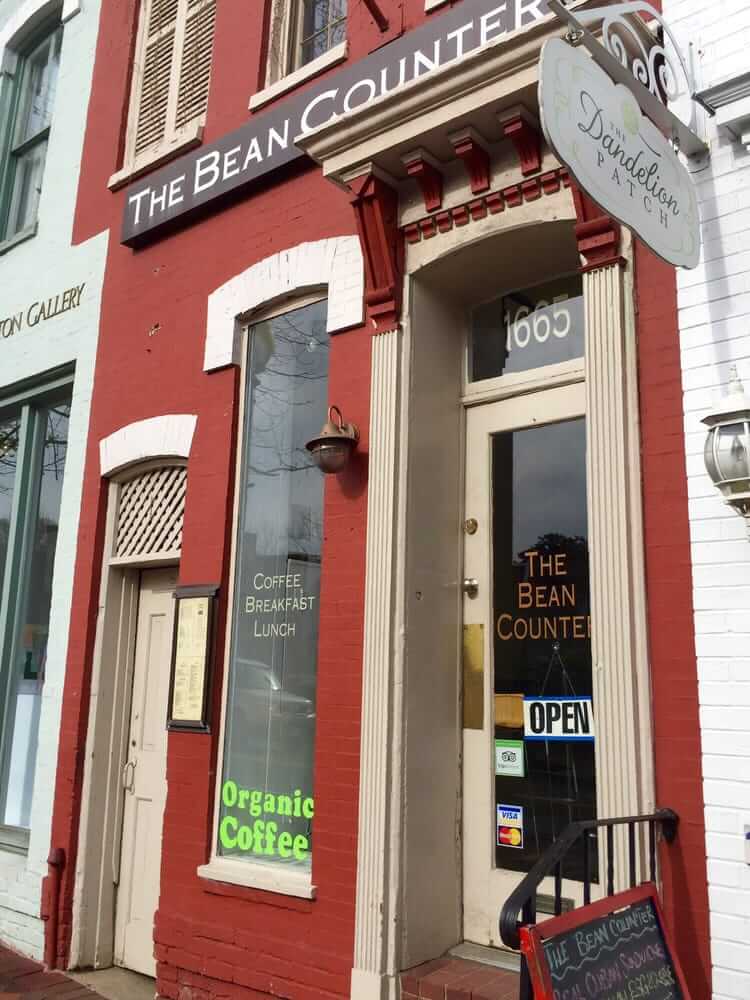 The Bean Counter draws students in with its bright red brick exterior and keeps you coming back for more with decadent coffee. Stop by for breakfast for Nutella spread on sourdough bread, or try their infamous Cuban Sandwich for lunch. Lounge on their comfy couches upstairs for a quiet study space or venture outside to their back patio during the warmer months. Either way, the coffee and chill vibes won't disappoint.