At the University of Florida, you can easily earn money with great on-campus jobs while receiving a superior education. According to the university's Office of Student Financial Affairs, in-state students can expect an average cost of attendance of $21,430 for the 2020-2021 school year. If you do not receive enough financial aid or simply desire your own spending cash, you can find work at great places on UF's campus.
Check out this top 10 list of on-campus jobs for students at UF.
1. Work as a RA at the Dorms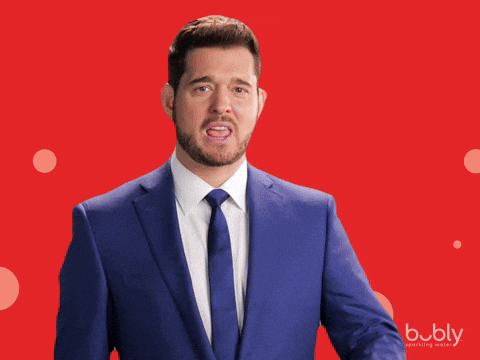 Countless students apply to residential assistant positions for many reasons. At UF, you can choose from over 20 dorms. If you seek a RA position, you need to attend an informational session and apply online. If selected to continue for the interview process, you will be placed on a waiting list. "I get to be an outlet for students, which is pretty cool," said RA Mahki Marbra, a rising junior at UF. "Another thing I really like about being an RA, which is kind of unique, is that you live where you work! You get somewhere all to yourself, which is not common on campus." If you like helping others and you possess the necessary skills to implement regulations and plan events for residents, you should apply for this on-campus job.
2. Newell Hall: Student Assistant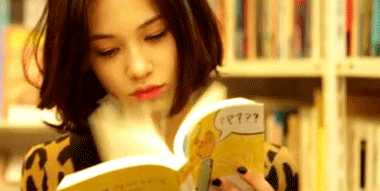 Newell Hall at UF can be a great place to study. Traditionally, students opt for Marston Library or Library West. Stressed students constantly fill up space in both libraries. However, you can find a comfortable and unique space for studying on any floor of Newell Hall. "I'd say my job is unique in the sense that, although you work on separate floors from all your coworkers, the best advantage is that I am able to and expected to do homework during my shift when I'm not doing rounds on the floor or helping a guest. It's the perfect job for a student," said Claudio Trillo, a rising sophomore at UF. Students can study and simultaneously work at such a unique study space in Newell Hall, a truly hidden gem.
3. Marston Library: Technology Consultant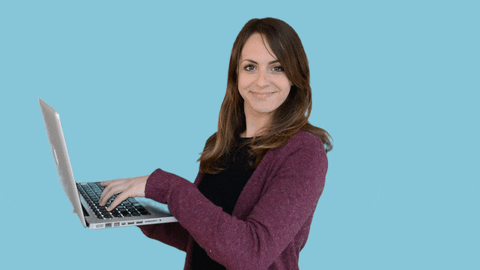 One of the biggest debates at UF? Marston vs. Library West. You can probably argue for hours why one library trumps the other in space, noise level and other various features. Unlike Library West, students can work in the Marston basement in various positions. Besides serving as student assistants, you can work as technology consultants. "We get training in all of the Microsoft programs like Word, Powerpoint, Excel plus Photoshop and InDesign," said Khadijah Dabo, a rising junior at UF and a technology consultant at the Information Technology Center in the Marston basement. "We also get training in poster printing and computer hardware topics." Student employees at Marston do not simply shelve books or work from the front desk; they can choose exciting positions like a technology consultant at the IT center.
4. Shands Hospital Starbucks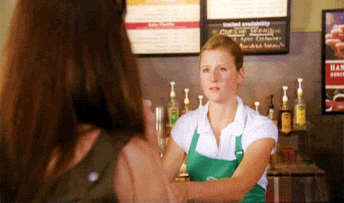 As a college student, you have to love Starbucks. So, if you love coffee or the idea of working with other baristas, you will do well at Starbucks. Starbucks prides itself in both community service and products. In other words, Starbucks employees don't just work at any fast food joint. "Our boss is concerned with our well-being and strives to ensure the workplace is a welcoming environment for old and new employees," said Linsey Dervial, a rising sophomore at UF. For anyone who loves coffee or Starbucks and needs a job on campus, you will want to start working at Shands Hospital's Starbucks.
5. SNAP (Student Nighttime Auxiliary Patrol)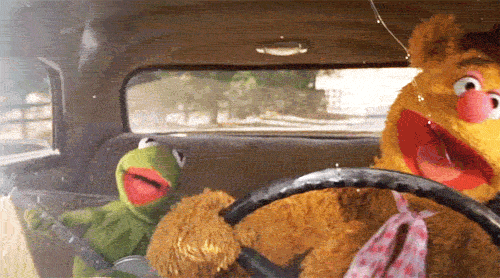 Students use SNAP (Student Nighttime Auxiliary Patrol) to get from place to place safely from 6 p.m. to 3 a.m. SNAP drivers pick up students using the TapRide app that pinpoints the exact location of both the driver and student and shows an automatically updated arrival time. SNAP drivers only travel within the campus boundaries with the exception of a few locations. "We get paid fairly well for a campus job," Shaynice Brown, a rising junior at UF said. "During certain points of the year, we get a lot of downtimes. To night owls, this is an upside, as it allows you do a lot during the day." Although it may be repetitive, they can jam to music as they drive around campus.
6. Become a Peer Advisor at Heavener School of Business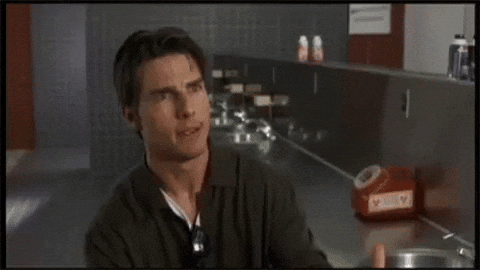 Are you a business major or are you interested in helping fellow students within Warrington College of Business? You should pursue a peer adviser position. "Being a peer adviser allows me to communicate the value of academic resources," said Michlyne Bellas, a rising senior at UF, "As a peer adviser, I have been able to help students in many forms while progressing their academic careers." As peer advisers, students also earn a better pay compared to student assistants or entry-level positions at the library and other places.
7. Work at the Bursar Office as a Call Center Associate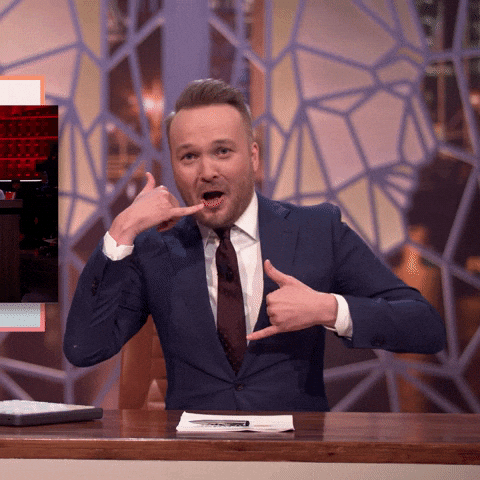 As a student, it can be interesting to work in the Admissions or Financial Aid office to learn about staff members' important decisions that can make or break one's undergraduate career or academic options. "My boss has helped us learn life skills such as updating our resume, headshots and conducting job interviews," said Rose Termidor, a rising sophomore at UF, "At my job, I have learned more about financial aid, FASFA and the inner-workings of the financial institution at UF." Students can balance work with academics due to the flexibility of the Call Center position at the Bursar Office.
8. Welcome Center: Admissions Ambassador in the Office of Admissions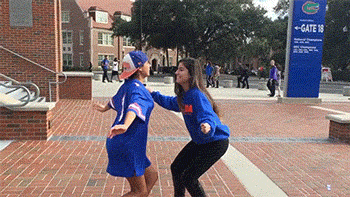 As an admissions ambassador in the Office of Admissions' Welcome Center, you will get to introduce the new class of UF gators by working alongside cicerones. "It's a very easy job that helps with public speaking, networking and getting to know other people," said Acacia Williams, a rising junior at UF. By working at the Welcome Center, students can gain necessary skills, like public speaking and connect with others to pursue additional opportunities at UF like organizations. If chosen, you will receive the unique opportunity to make new friends with incoming freshmen and help them get adjusted to their new life as UF gators.
9. Stephen O'Connell Center: Event Assistant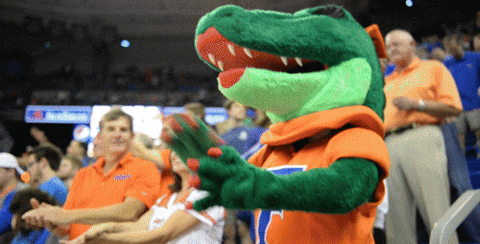 If you love sports especially basketball, gymnastics or volleyball (the hosted sports in the arena), make applying to the Stephen O'Connell Center position a top priority. You perform with an actual hands-on job, rather than a desk job, since you work alongside athletes. You help set up for sports events, concerts and parking as well. "I liked the fact that I can create my own schedule and that they are very flexible and understanding," said Valerie Sainterant, an upcoming junior at UF. Administrators from the Stephen O'Connell Center constantly search for students with this high-demand position.
10. IFAS (Institute of Food and Agricultural Sciences): Data Entry Specialist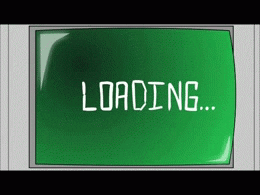 You can pursue more unique positions like becoming a data entry specialist. At UF, the Institute of Food and Agricultural Sciences includes several programs such as the Expanded Food and Nutritional Education program. Chosen applicants will get to help families who have limited health resources across Florida. In other words, data entry specialists get to be a part of a program that helps families across Florida receive nutritional education. "In order to keep the program funded, data has to be entered into the national database. I love the impact this program has," said Nina Simone, an upcoming junior at UF. Getting paid to help the community sounds like a sweet deal.