All University of Florida students know the traditions that identify us as Florida Gators–the famous Gator chomp, singing "We Are the Boys from Old Florida" at football games and having an automatic dislike for our rival school (*cough* you know who I'm talking about *cough*). Besides the things that we do to show off our UF pride, we recognize key landmarks on campus that as soon as we see, we know we're home. Check out seven well-known landmarks and monuments around campus that play both a part in our school's history and in its students' pride.
The Bull Gator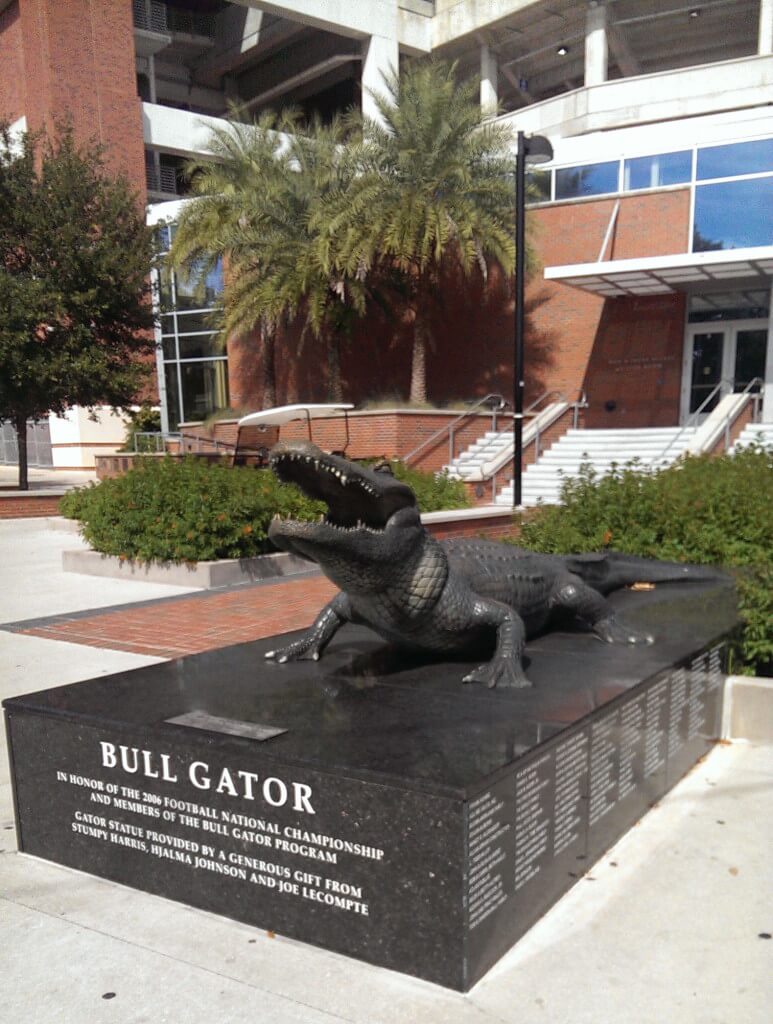 Even if you don't recognize it by name, you'll realize what the Bull Gator is when you see it on every basic UF girl's Instagram account. This famous landmark, located in front of the Ben Hill Griffin Stadium, is known for attracting high school juniors visiting UF for the first time and their moms who are already tearing up about their babies leaving the nest. A tribute to all the donors who have donated a significant amount of money to the athletic department, the Bull Gator, surrounded by plaques honoring All-American football alumni, is a physical representation of the mighty mascot that UF students take so much pride in.
Albert and Alberta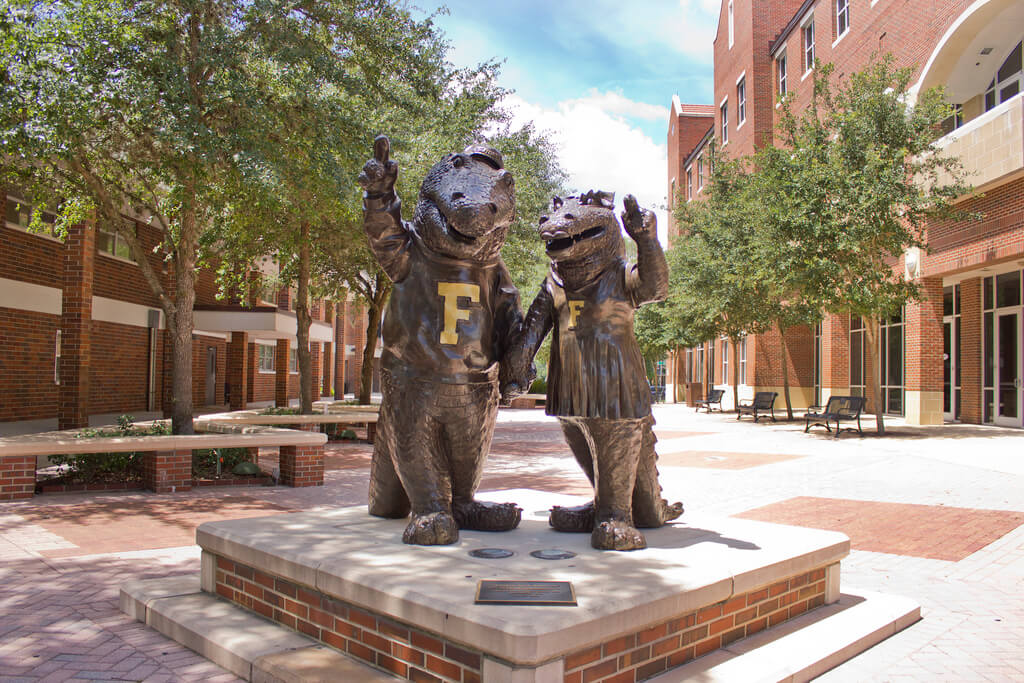 Standing hand in hand outside of Emerson Alumni Hall are the bronze life-size statues of Albert and Alberta. This mascot couple's love for each other reflects the love that we have for our school, especially on game days when students will stop and rub the statues for good luck on the way to the stadium. This well-known location is also a favorite among recent graduates for photo-ops with their family and friends. What better place to create a lasting memory than with the two most iconic ambassadors of UF?
The Potato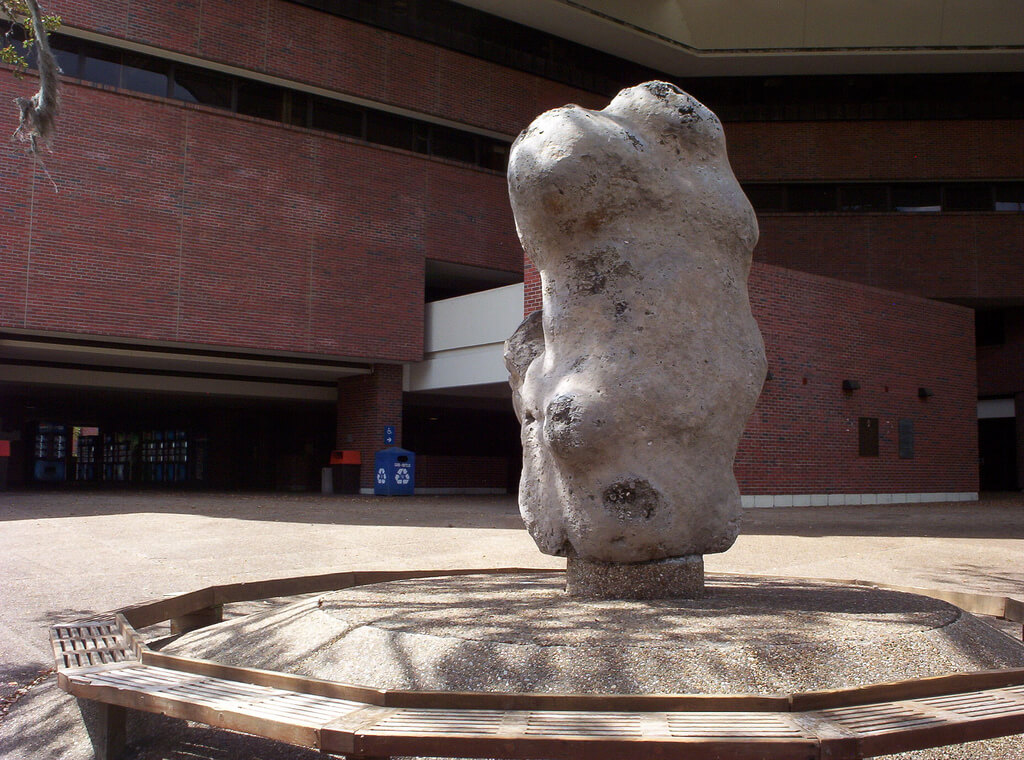 Rumored to be an ancient dinosaur egg from prehistoric times, the "Potato" in front of Turlington Hall is actually a 30,000-year-old, 10-ton chert rock presented to the UF geology department from the Crushed Stone Corporation. On the week days, you can see students meeting up with their friends at this giant rock or just chilling on the benches around it doing homework and listening to music. Whether you're coming from the direction of Broward Dining Center or from the Plaza of the Americas, this lumpy figure can be spotted as a marker for Turlington Hall, the infamous building where freshmen get lost within its maze of endless hallways that lead to nowhere.
The French Fries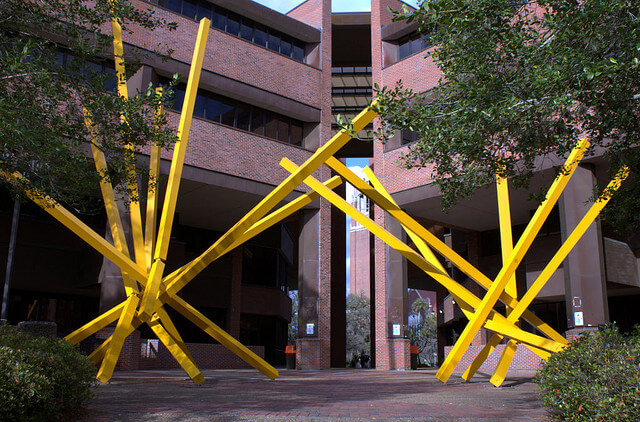 Deceivingly named after a delicious fried snack, the French Fries are actually a series of yellow beams that crisscross together to form a monument called "Alachua," named after Alachua County where UF is located. Built between Marston Library and the Computer Science and Engineering Building, this site serves as the meeting place for the "get to know UF" scavenger hunts that take place during freshmen welcome week where peppy upperclassmen try to distract new students from the horrors of on campus living and the lack of variety within the dining halls.
The Heisman Trophy Winners' Statues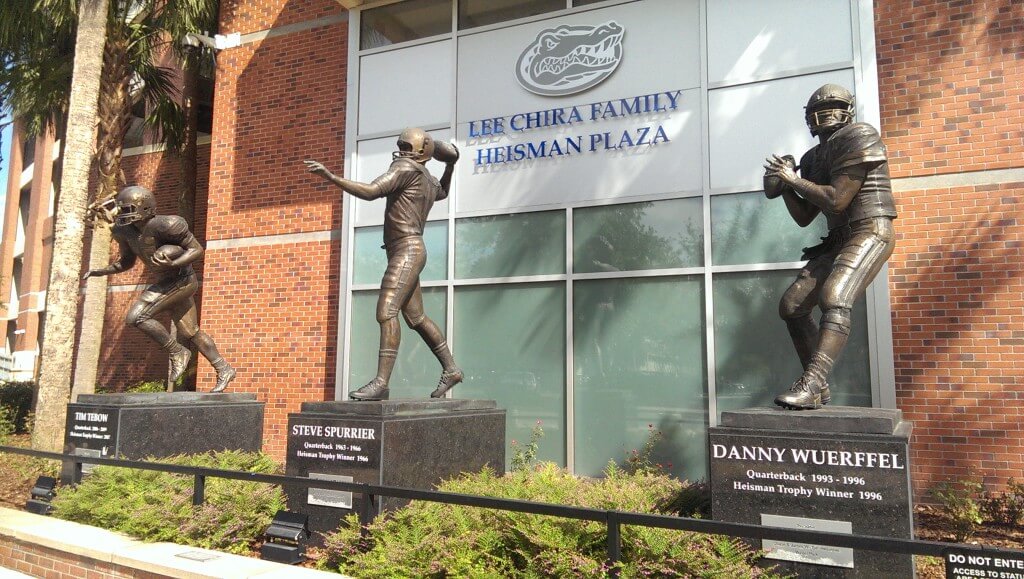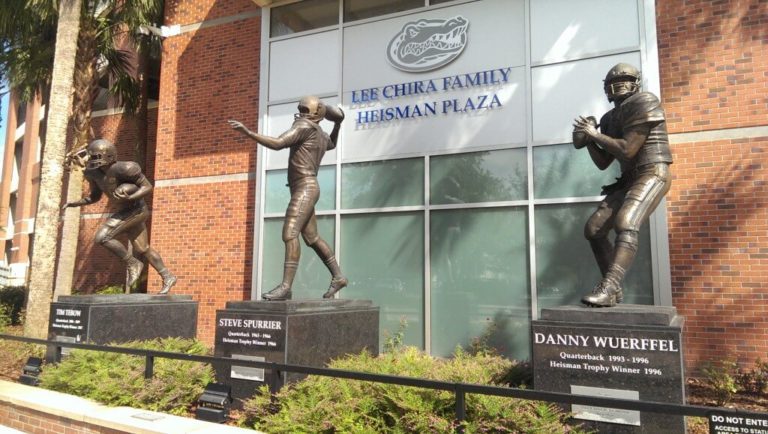 College pride centers largely on football, and the top players are usually raised up on pedestals–this time literally. On the west side of The Swamp, life-size statues of Heisman trophy winners Tim Tebow, Steve Spurrier and Danny Wuerffel respectively pose in running, passing and dropping back poses, encased in bronze and immortalized for generations to come. A popular place for orange and blue clad students to take Gator chomping photos on game days, this landmark honors the legacies of UF alumni and connects the current students to a long history of tradition and accomplishment. And winning.
The Murphree Statue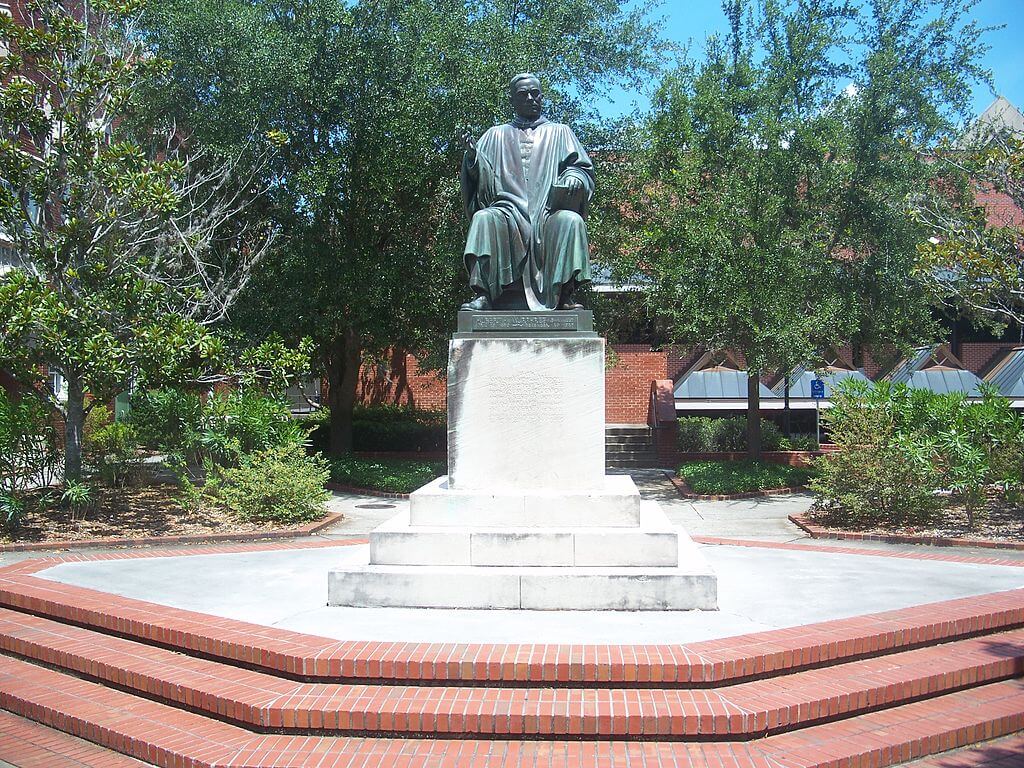 As students walk by Peabody Courtyard, they are reminded that Dr. Albert A. Murphree, the second president of UF, is still watching over the school and making sure that we maintain the same level of excellence that the school's founders established when they first opened the institution. One of the lesser-known locations on campus, the Murphree statue looms over students generally looking for a more secluded place to study or hang out. In the shadow of the former president, students may even get the sense that they've been transported to Hogwarts, where statues can come alive and give them homework answers. If only…
 The Gator Ubiquity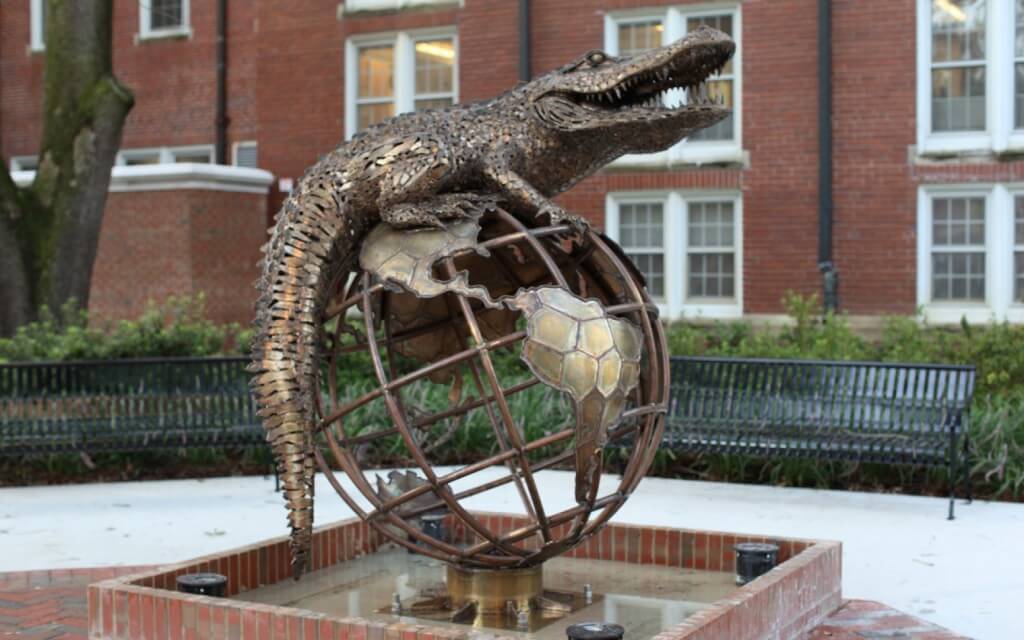 In celebration of the recently completed construction of Heavener Hall, a building part of the Warrington College of Business Administration, this bronze globe with a gator on top illustrates that Gator Nation is everywhere. On any day, you can see students sitting and chatting around the landmark with their friends after getting Krishna lunch. Although current students take photos with their friends here now for fun, they'll all one day become UF alumni who will go wherever their careers take them, whether in a neighboring city or halfway across the world. This statue is a reminder that no matter where you go, you will always find great Gators who are products of this even greater school.