When it comes to journalism (and hot guys), the University of Florida is among the highest ranked in the nation. It has plenty of resources and offers many opportunities with alumni connections—like GloZell (lol). In such a competitive field, it's important to get ahead by standing out. To find out tips and guide our readers, College Magazine spoke to a few professors and advisors on how to shine in this industry. Besides good lighting.
1. Keep your sh*t together.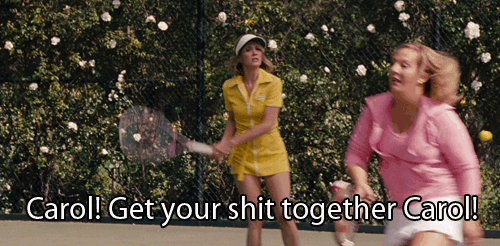 On professional and memorable students, Renee Gork, student experiences coordinator at UF, said, "If they're going to miss a shift or something they're committed to, they find people to fill their spot. You just never have to doubt."
As a student in the j-school, you will absolutely have multiple assignments due on the same day. This is your burden to bear. All-nighter or not, make sure to turn in all your work on time and actually show up to class.
2. Stack your plate with extracurriculars.
"By your junior and senior year, if you're not spending 70 percent of your time [in Weimer Hall], you're probably doing something wrong," said Gork. Translation: get involved. With a campus crawling with as many opportunities as bitches, there's a niche for every student. Just to name a few, there's the Orange and Blue magazine for journalists and WUFT's radio and TV news stations for the braver. Snatch up these opportunities like they're the last brownies at the Gator dining hall.
3. Do too much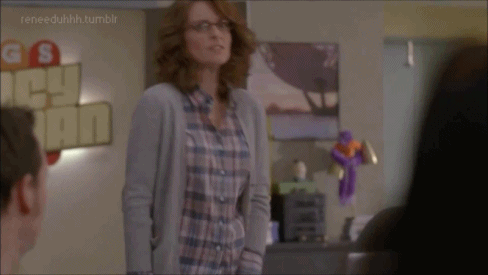 "People think, 'I write for The Alligator, I don't need Reporting.' They're wrong. The experiences are a means to an end," said Mike Foley, Master of Lecture in journalism.
Even if you're one of those super humans who actually know what they want to do after graduation, never pass up the chance to try new things. There are plenty of experiences to rack up and you might even learn something new, or stumble upon a weird passion. Plus, you can whip out these experiences during job hunting and kiss good-bye to the rest of the competition.
4. No kissing when it comes to your professors.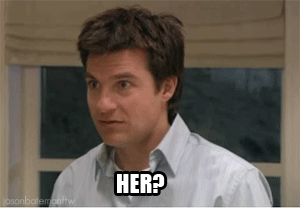 "When graduation time comes and students are interviewing for jobs, I get calls. If I say, 'Oh, I don't know him or her,'… that's the kiss of death," said Foley.
UF professors are trained professionals with years of experience—please take advantage of them. They want you to learn from them, but more importantly, they want to get to know you. So burn your face into their memory. That way when it comes to future job opportunities, they'll be like, "OMG. __________ is the perfect fit." Or something that sounds less like a thirteen-year-old girl.
5. Sacrifice your blood, sweat and soul if necessary.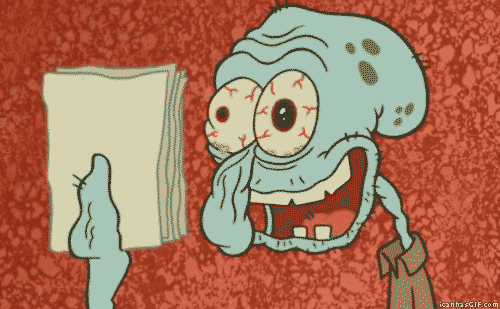 "They show [initiative], not just in terms of the assignments in class, but going and doing beyond that, added projects," said James Babanikos, associate professor, on students that stand out.
Your default mode should be HBIC. Take the time to hone your skills in and out of the classroom. Make sure your individual projects knock your professors' pants right off. That will leave an unforgettable impression for sure.
6. Improve Your Groove.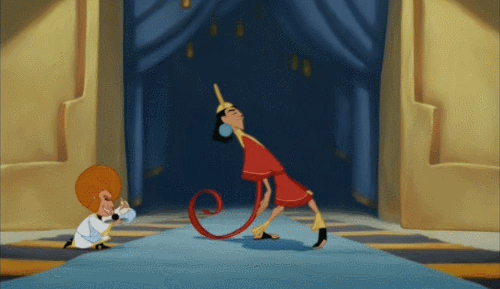 "They're good at what they do, but they want to get better," said Mike Foley on students that become successful.
Be as insatiable as you are at an all-you-can-eat buffet. I'm sorry to tell you that you'll never be perfect (although I do come pretty close). There's no limit of improvement, so constantly challenge yourself to be a better storyteller, writer and reporter.
7. Now, I ain't saying she a gold digger, but she ain't messing with no broke…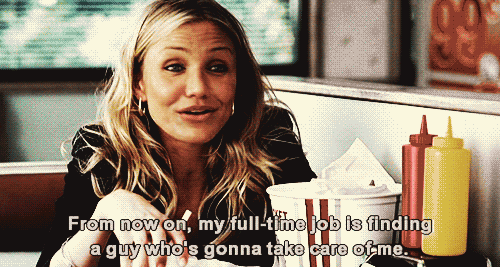 "You can go out and be involved and be creative but…not [be] open to criticism or asking for guidance. Being an introvert isn't necessarily an advantage in this area of learning," said Gork.
Break out of your shell like you're white girl wasted at Grog. Networking is the name of the game—and not just in this field but in life. It's not just networking with teachers either. Networking with other workaholics can prove useful later. Like when you need notes from class on Friday because Thirsty Thursday was not so kind to you.
8. Started from the bottom, now we here.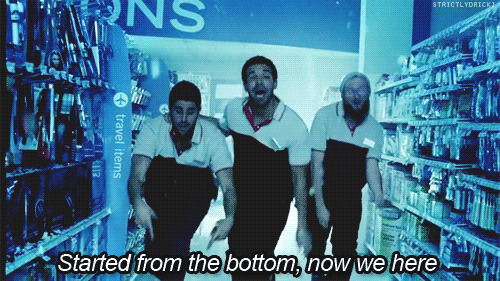 "A mediocre teacher will say, 'This is great, let's put it on the air.' A good editor, a good teacher will say, 'This is good but it could be better. Let's make it better,'" said Foley.
Hang with a crew of stars. Surround yourself with people who are only going to push you to the top, like the Kardashians. This means mingle with the best teachers, students, advisors, quality strippers, etc. Soon, you'll be acquiring success just like Drake acquires "money and hoes."
9. Treat every assignment like it's Miley Cyrus or pizza.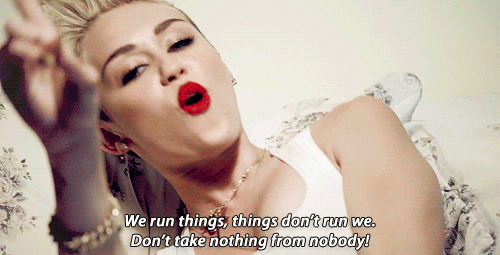 "Their personality traits are generally a little OCD…they're perfectionists usually," said Gork on top students.
When you truly love what you do, it comes across. Enjoy your work and strut your stuff. Often, employers will put their money on passion rather than experience in any ring. This is because passionate individuals are lunatics. They're only satisfied with pizza-quality work.
10. Show off all your chocolate ice cream pictures.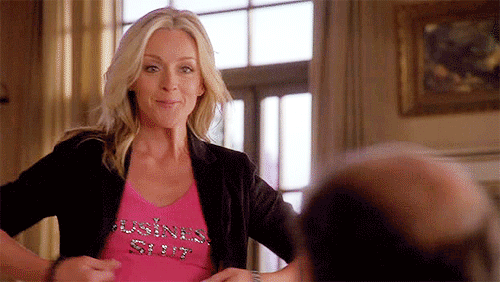 "It's the same thing if you took a picture of chocolate ice cream on your Facebook…you're saying, 'This is a great thing, this is something I love, this is something I'm passionate about,'" said Gork.
For any career, creating a brand is everything. We all use social media to collect information on people. Yes, that includes your Insta-stalking to see if he's bae or nay, but it also includes potential employers creeping on you. Make sure you leave a pic trail of your passion for pizza and a writing career. Skip out on showing them your drunk alter-ego who rears her wild head on special holidays like St. Paddy's and Presidents' Day.