While some of us are still waiting for our acceptance letter into Hogwarts, the rest of us just graduated from a Muggle university and are being shoved into the real world. Sometimes I wonder if facing off death-eaters would be easier than applying for jobs.
Bottom line: real world is terrifying.
It means it's time to send out those resumes, job applications, and such. One of the most intimidating things in that process is making a cover letter that will make you shine. However, College Magazine has put together a guide that would even help even the most powerful of unemployed wizards. Anyone applying to be an Auror?
Listen to the Harry Potter Sorting Hat…and don't beg to not be in Slytherin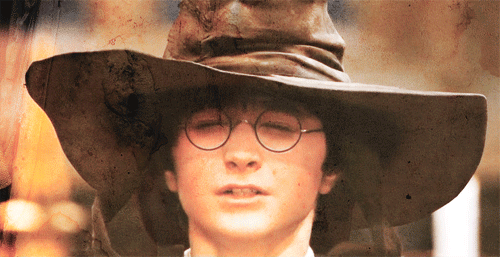 More often than not, new graduates send out countless resumes and cover letters, without thoroughly checking the company and position. This is a huge "no-no," an unforgivable curse, if you will. By sending out a generic application to multiple places, you fail to choose a place that is right for you. It's important that you not only meet their standards but also that they meet yours. Even the University of Florida's Career Resource Center Advisor Chelsea Oguagua said, "Don't just do it for the check or the prestige. Company climate is important."
This is your career, after all. You want to find a place where you can grow and progress with the company, sort of like Harry Potter throughout his Hogwarts academic career. Find your Hogwarts house and make sure you like what it stands for and what it aims to achieve. You don't want to end up as a "should be Hufflepuff" in Slytherin.
Research the company like the HBIC Hermoine Granger would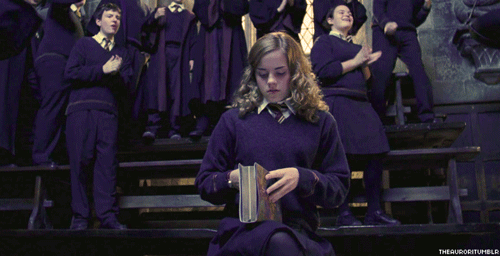 Know your shit (ingrain this into your brain). Once you find the company that you feel fits you, you should know everything there is to know about them and what they do. Employers can tell when someone has done their research and when you truly know the company. "Researching the company shows your knowledge on the company. It shows that it's more than just wanting a job for you," said Oguagua.
A few glances at their website won't do. Make sure to find out how the company started and where they're headed in the future. It's especially important to find out what's expected of you, as an employee in general but also for your specified position. Hermione Granger didn't become a brain overnight; she studied long and hard to become the brightest witch of her generation.
Address your cover letter as accurately as Hedwig flies his mail routes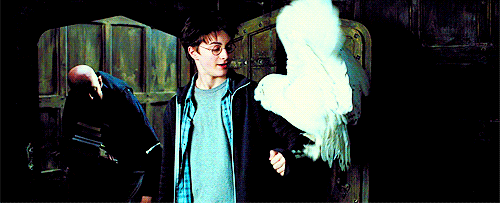 It's much more enticing to read a cover letter that is specified toward someone directly rather than "To Whom It May Concern." If possible, find the person you should be contacting about your desired position and learn a bit about them. Use this knowledge to your advantage.
If you happen to share something in common, or find something that can help break the ice, take note of that. The subtlest of things can really make a difference. "The point of a cover letter is to tie yourself into the needs of that one employer or company," said Oguagua.
Try to make them feel as comfortable as they can with you. People want someone that's hardworking, but they also want someone they can be at ease with, like Harry is with Hedwig.
Follow the rules of Quidditch…and stay on your freakin' broom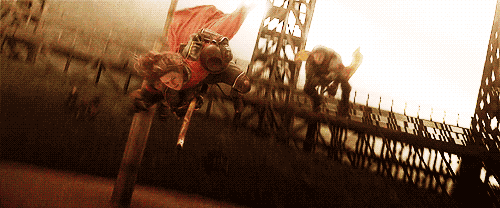 The proper format of your cover letter is essential. It alone already shows whether you're experienced and organized. "Cover letters are very short in nature. No longer than four to five short paragraphs," said Oguagua. The Career Resource Center at the University of Florida provided us with this helpful format:
Include all of your contact information at the top and the company's information below yours. Next, break up the cover letter into four paragraphs.
The first paragraph should give the contact an idea of who you are and why you're applying for this position.  You want to highlight your education, skills, and experience tailored to what the position entails. Then, show off your skills and strengths related to the job. Describe achievements and experiences that can then be brought over to the position you're now applying for.
After that, discuss yourself and your role with the company. Really stress how your experience can help you accomplish goals within the organization.
It's important to wrap up by restating any important, reoccurring themes in an organized way. Let them know the best way to contact you and close with enthusiasm as you look forward to their response.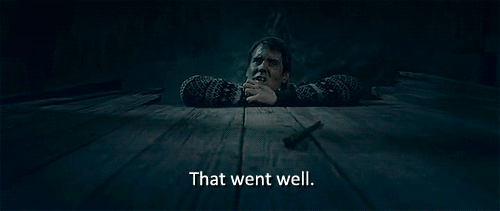 Cover letters can be as torturous as Azkaban prison but once you've got the formula down, they start to become easier. It's important to really knock it out of the park because it's the quickest way to sell yourself and let employers get to know you. Just follow the Quidditch rules, and you'll catch the snitch in no time (hopefully not with your mouth).