Do you want to play basketball at a high level? If you say yes with dedication, nothing will limit your ability going forward. Although striving to be a DI college basketball player requires a lot of hard work, only resilience can lead to greatness. Gaining life-long relationships with your teammates makes for just one of the amazing benefits on the path ahead.
Looking for colleges to continue your athletic career? If so, then look at the following list that provides the top ten best men's basketball programs in the nation:
10. University of North Carolina at Chapel Hill (UNC)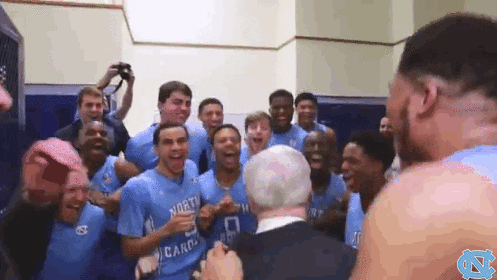 The UNC's men's basketball team contains 18 student-athletes led by head coach Hubert Davis. Davis made history with his nomination as the first black head coach in Carolina men's basketball history. He also helped coach 14 players who played in the NBA. Under Davis' coaching, the UNC men's basketball team attended 39 games with 25 wins for the 2021-22 season. UNC provides a great indoor training facility called Tin Can for North Carolina Tar Heels men's basketball team to practice. This athletic center turned into the home of men's basketball in the 1924 season and has remained as such to this day.
"One thing that I enjoy about UNC men's basketball games is that we were able to attend them in person this year. This was exciting because we were able to cheer on the team and really show our school spirit. It was also rewarding to see our players put in all their efforts on the court this season," UNC freshman Lara Carter said.
In addition to offering the best coaches and training center to the athletes, the UNC's orthopedics' sports medicine team also provides solutions to injuries and recoveries for those who need it. They work closely with athletic trainers, physicians and coaches to protect young athletes. Joining the UNC men's basketball team means you will receive an athletic scholarship founded in 1789, with an annual enrollment of 18,303 Division I student-athletes. So, if you aspire to keep playing basketball at a high level, you should definitely consider UNC's men's basketball team.
9. University of California, Los Angeles (UCLA)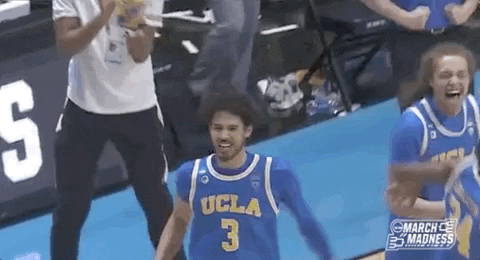 Have you ever heard about the UCLA Bruins? If not, the Bruins stand for the men's basketball team. Under the management of head coach Mick Cronin, 15 student-athletes make up the UCLA men's basketball team. On April 9, 2019, the Michael Price Family named Cronin as the head coach of the team. In the past 12 seasons, Cronin led the team to at least 20 victories. In the 2021-22 season, the men's basketball team attended 31 games with a total of 26 wins. Joining such a strong team will not only improve your basketball skills, but also set you up for some great potential if you want to continue your athletic career in the future.
"This year the Bruins did really great and they always play as a team. The basketball players are also very great people and I know that they are trying their best to improve themselves," UCLA freshman Violet Zhang said.
The health and welfare of the student-athletes also efficiently utilizes different resources to provide treatment. The sports medicine department located in the Acosta Athletic Training Center, contains walk-in pools, recovery equipment, treadmills, etc. You don't need to worry about your privacy since student-athletes can work individually with a physician to discuss their performance issues. Also, UCLA just opened a new Mo Ostin Basketball Center that provides more space for the basketball teams to practice. Don't hesitate to apply for the basketball program if you put UCLA on your dream school list.
8. University of Southern California (USC)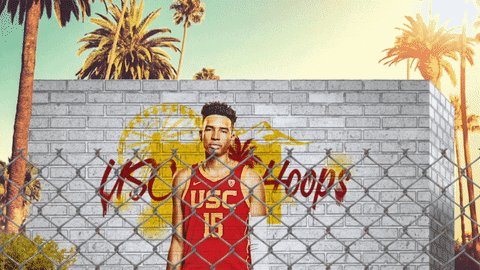 Before starting his career at USC, Andy Enfield (the head coach of the men's basketball team at USC) served in the NBA for two seasons. Enfield once led the Trojans, breaking the school's single season win record over six years. Over the past four seasons, the NBA draft selected five players from the Trojans. In the 2021-22 season, 16 student-athletes make up the men's basketball team. Under the direction of such an experienced coach, the team attended 32 games with a final of 26 wins.
"I love watching the men's basketball team this season. Going to the games was one of my favorite things to do this winter and I had so much fun with friends and got to cheer on the players," USC freshman Kate Heaney said.
For decades, student-athletes dreamt of creating a place where it could gather students to play sports. In the 2006-07 season, the Galen Center opened up for the Trojans. It turned into a great place for the basketball team to practice and compete. The Galen Center consists of a 255,000 square-foot arena with 10,258 seats for students to support USC's basketball teams. The medical team is just as impressive. USC athletic medicine strives to provide the best possible health care for sports injuries. It includes at least 20 certified athletic trainers who specialize in various treatments of illnesses. Therefore, no matter whether you feel confident about your basketball skills or not, you should dream big and consider the basketball program at USC.
7. University of Kansas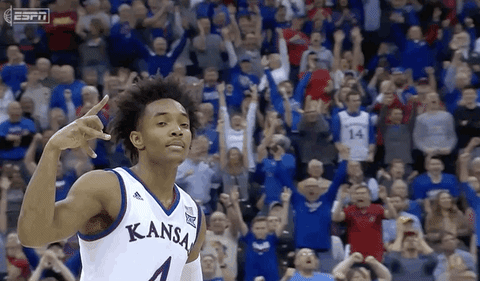 If you want to play basketball for the University of Kansas, you will get to know Bill Self, the head coach of the men's basketball team. Prior to his career in Kansas, he served as an assistant coach at Oklahoma State University for seven seasons. In 2020, he became the youngest coach to hold 700 NCAA Division I victories. While at Kansas, Self also led the USA basketball team to win two gold medals internationally. Kansas' men's basketball team includes 17 student-athletes in the 2021-22 season. Under the management of Self, the team already won 28 out of 34 games in the current season.
"To be honest, I had never paid much attention to college basketball until I came to Kansas. I think the men's basketball team is pretty solid and I attend almost every game of each season," University of Kansas sophomore Nick Roberts said.
The Allen fieldhouse was founded in 1955 and boasts a capacity of 16,300. Besides this great facility for men's basketball, Kansas also provides quality healthcare for injured student-athletes to get back into play as quickly as possible. The treatment and exercise programs were designed to provide care to all levels of athletes, including high school students, college students and adults. The University of Kansas health system also partnered with various school districts to deal with the special needs of student-athletes. You will gain a bright future playing basketball if you choose to attend the University of Kansas.
6. University of Arizona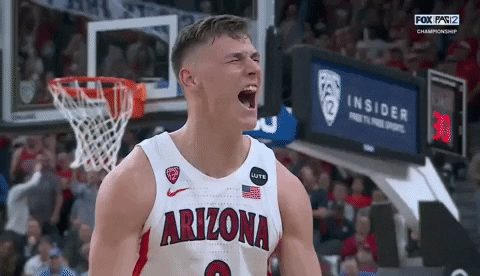 The donation of $3.5 million from Richard Jefferson funded the opening of the gymnasium at the University of Arizona. This gymnasium serves as a multi-use facility for the basketball teams and the volleyball team. It incorporates two full-size basketball courts along with four basketball cross courts. This training facility allows Arizona student-athletes to utilize different equipment for their practices. Other than this great athletic center, the medical services at the University of Arizona commit themselves to working with coaches and athletes to eliminate injuries. In case you don't know, the Kasser Sports Medicine Center opens at 7 a.m. and stays open until 6 p.m. during the school year.
"I would say Arizona's men's basketball team is the best and they are very nice guys. I can also feel their passion for basketball in every game," University of Arizona sophomore Olivia Schroder said.
If you end up identifying as a men's basketball player in Arizona, you could earn an athletic scholarship. This scholarship would decrease your financial burden, which allows you to better focus on your sports and education. Additionally, the men's basketball team involves 15 student-athletes under the coaching of Tommy Lloyd. After serving at Gonzaga for 22 seasons, the Arizona team nominated Lloyd as their head coach during the 2021-22 season. Although Lloyd just started his career in Arizona, he already led the men's basketball team to great success. In the 2021-22 season, the team attended 35 games, snagging 32 wins, which paints a bright future for the team. You will never regret it if you choose the University of Arizona to pursue your basketball dream.
5. University of Wisconsin-Madison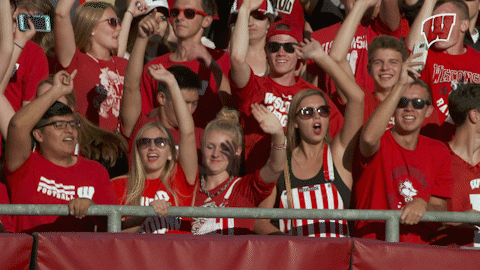 The men's basketball team at the University of Wisconsin-Madison consists of 17 student-athletes under the guidance of head coach Greg Gard. Gard started his seventh season leading the men's basketball team in 2021-22. Although the pandemic brought up a lot of challenges in the past 2020-21 season, under the leadership of Gard, the men's basketball team wrapped up the season 18-13 overall in the big ten tournament. As a result, Gard was named the 2020 big ten coach of the year after leading this championship. Besides the excellent coaching resource, the Kohl Center (which seats 17,287) hosts both the men's and women's basketball games. This center counts as one of the greatest on-campus facilities for athletic events.
"I think the UW-Madison men's basketball team had a great season this year. They had a lot of great games that were fun to attend and watch. They are a great team and gave the fans and students an awesome season," UW-Madison freshman Gracie Joley said.
In the 2021-22 season, the men's basketball team attended 31 games getting 24 wins. It seems like one of the best seasons for the team. Not only that but the University of Wisconsin hospital provides a wide range of medical care and recovery resources. The Mueller Sports Medical Center serves as the main sports medicine facility for all the student-athletes. Additionally, the men's basketball athletic scholarship in Wisconsin was founded in 1848. More than 39,995 full time undergrad student-athletes enrolled in this scholarship. There is no reason to not choose University of Wisconsin-Madison to continue your basketball career.
4. University of Connecticut (UConn)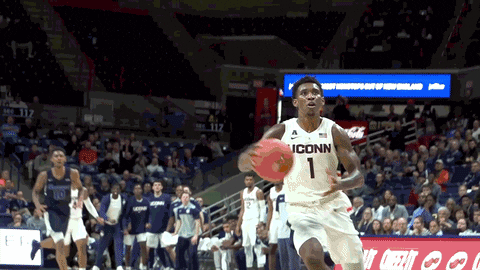 Looking for some top universities that offer great basketball programs? You should add the University of Connecticut to the list. Dan Hurley, the head coach of the men's basketball team, keeps leading the team forward despite all the uncertainties. In the past 2020-21 season, the team got their best winning percentage (.652) for the season. It also earned a berth in the NCAA tournament for the first time in five years. The men's basketball team usually practices in The Werth Family Basketball Champions Center. It contains one full-size court and two half-courts.
"For UConn men's basketball players, a lot of people get to know them through their achievements. They work very hard because I know a lot of them have to wake up very early each morning to do workouts," UConn sophomore Huichao He said. "Because of their presence and dedication, UConn has gained a greater reputation for men's basketball."
If you enrolled in UConn with the identity of a Division I basketball player, you could receive UConn basketball scholarships. The minimum financial support for the athletic scholarship starts at $125,000. The funds usually cover the tuition, rooms and different fee charges for a student-athlete. If you end up playing basketball at UConn, you will not only take advantage of all the great athletic resources, but also reduce your financial stresses. Interested in getting recruited by the UConn men's basketball team? Start by building a relationship with the coaching staff.
3. Purdue University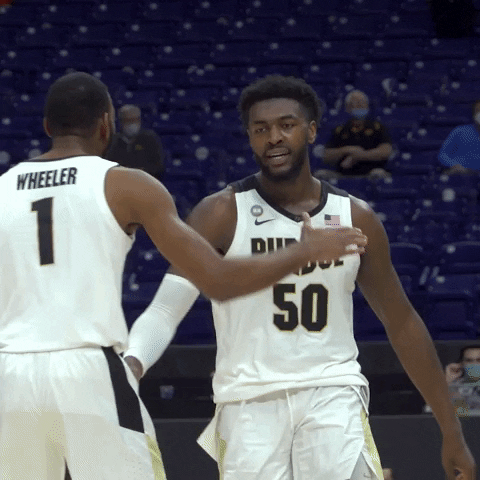 Mackey Arena, also known as the home of Purdue's basketball teams, contains a total seating capacity of 14,804 with a three-level structure built inside. This facility provides a space for the Boilermakers student-athletes. Not just men's basketball but almost every sport in Purdue gets its own staff athletic trainers. With more than 15 athletic trainers and 20 more physicians, Purdue provides one of the finest sports medicine systems for student-athletes.
"I grew to love Purdue's men's basketball over this past year. Going to a big ten school is something that I value because of the school spirit we have, especially when it comes to cheering on our sports teams," Purdue University sophomore Alex Maizys said.
The Purdue Boilermakers includes 16 student-athletes under the coaching of Matt Painter, seen as one of the brightest young minds in all of college basketball. Under Painter's direction, the men's basketball team attended 35 games with 25 wins in the 2021-22 season. In the past NCAA tournament, Painter led the team to earn a spot in the top 25 for the sixth straight season, which turned into the second-longest streak in Purdue history. Purdue also provides men's basketball athletic scholarships for Division I full time undergrad students. Therefore, joining the Boilermakers at Purdue will lead each basketball player to rise and shine.
2. Duke University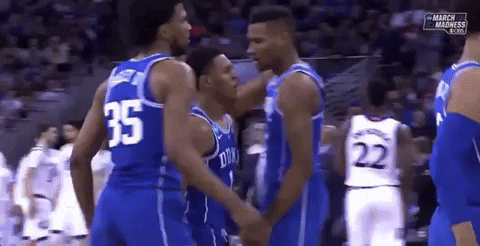 Do you consider yourself passionate about college basketball? If so, then you should hear about the head coach Mike Krzyzewski and the men's basketball team. No coach in Division I men's basketball history compares to Krzyzewski. The coach who has led the team to winning 1,170 games so far. Under his leadership, the Blue Devil men's basketball team won 29 games in the 2021-22 season among the 39 games. In NCAA history, Krzyzewski led the men's basketball team to win the national championships in three different decades. Under Krzyzewski, a lot of Duke basketball players end up going to the NBA to keep playing sports at a professional level.
"I think the Duke men's basketball team is certainly a very united and wonderful team. They have some great practice facilities and the best coaches on their side," Duke University freshman Steven Wang said.
Furthermore, the Duke division of sports medicine covers most of the treatments and injuries for student-athletes. Duke University's medical team stands out as one of three FIFA Medical Centres of Excellence in the U.S. along with one of 48 internationally. In the past four years, the medical team performed over 21,000 surgeries to different levels of student-athletes. Duke University not only provides athletes with experienced physicians, but also it owns a great training facility called the K-Center Weight. The weight room contains two full-sized practice courts along with plenty of cardio rooms. Most importantly, it offers three Gatorade filling stations for basketball players to fuel their bodies.
1. University of Kentucky (UK)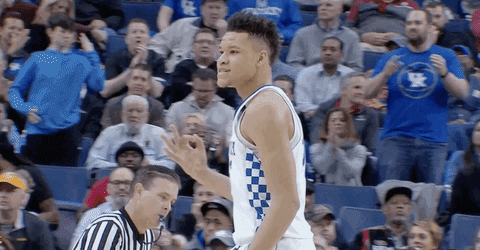 If you always feel passionate about watching college basketball games, you should already know how competitive the men's basketball team is at the University of Kentucky. The team consists of 15 players under the leadership of head coach John Calipari. Calipari helped 54 players earn selection in the NBA Draft during his 29 years of coaching in college. Calipari not only excels in the nation, but also made great impacts internationally. In 2012, he led the Dominican Republic to a gold medal in eight years. Under the guidance of Calipari, the UK men's basketball team attended 39 games with a total of 28 wins in the 2021-22 season.
"The UK's men's basketball team had a successful 2022 season. Their home games often had full attendance. They also seem to work well as a team, which gives hope for the next season," University of Kentucky freshman Tia Edwards said.
Hiring a skillful coach can lead the team to climb to the top of the mountain. However, a group of knowledgeable sports medicine specialists will also play important roles. The sports medicine team in the UK aims to develop the best health care for student-athletes. It also partnered with the Biomotion Lab in the UK College of Health Sciences for several years to look for new ways to treat patients. Other than the sports medicine services, the Joe Craft Center, a $30 million basketball practice facility, holds the games of both men's and women's basketball. Each team gets their own practice court, locker room, recovery equipment, video room, etc. You need to start to work much harder if you want to get into the men's basketball team in the UK.