Many students dream of going to an art school on the East Coast. Places such as New York City flow with diversity and expression, making it a picture-perfect location to study art. When it comes to art, there's always room for improvement, new information and techniques. It's essential to enroll in a school that allows students creative freedom and resources to unapologetically showcase their talents. It's also important to consider what programs and scholarships schools offer to students. Finding a school with the right experienced professors can help aspiring artists immensely, and while not all art schools hold exhibitions, some of the best ones do! Consider these basic essentials that young artists need as they start to find themselves and their styles.
For all of those looking for a place to satisfy their artistic needs, read on for the top 10 art schools on the east coast.
10. Rhode Island School of Design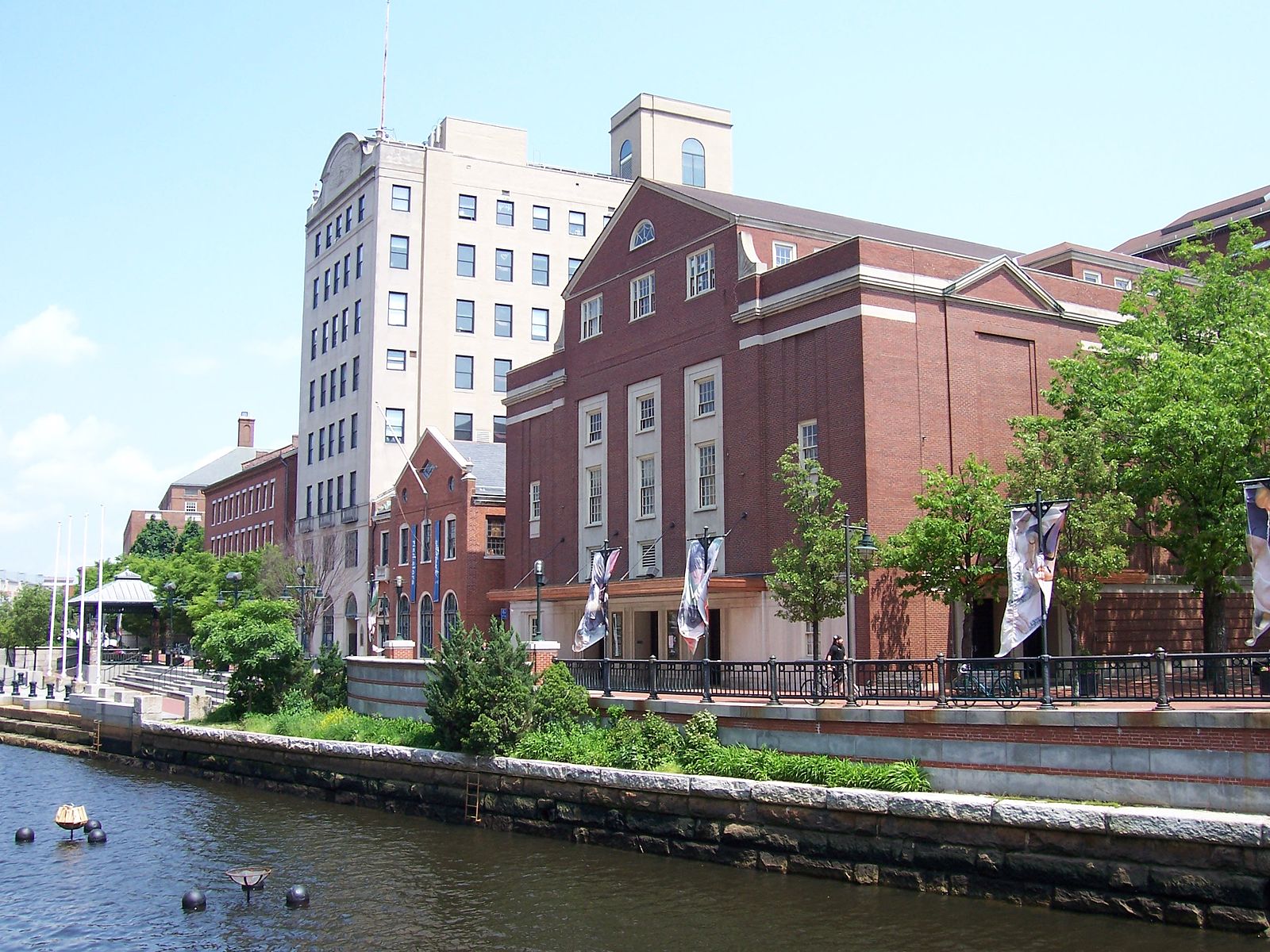 Rhode Island School of Design's campus has an interior that will inspire your inner designer. It's a competitive school and hard to get accepted into, but definitely worth it to try. They offer grants and scholarships to students in need of financial assistance, like funding for internships. Any student that secured a low or no pay internship over the summer receives a grant of $1000! Not only do they provide these scholarships, but they also help students by giving tutorials and guides on how to apply for them— a bonus for stressed out seniors. Faculty proves their involvement, not only in academics but social activities, as well. This year, professors like Paula Gaetano-Adi, Avishek Ganguly and librarians work towards decolonizing pedagogies, with a goal to advance social equity and inclusion.
This fall and winter, the exhibits hold artwork from all majors. These types of galleries give students the chance to showcase their work, and their inclusive shows provide recognition for all students. Regardless of what program interests you, all freshmen must take Experimental and Foundation Studies, which benefits students by teaching them RISD's approach to studio learning.
It's essential for artists to have access to proper resources, especially during times of creative frustration. With the right tools within arm's reach, inspiration and creativity can spur unexpectedly. RISD's hands-on resources engage and inspire students, including the RISD museum with over 100,000 objects; their award-winning Fleet Library, Co-Works, a fabrication lab to explore new emerging technologies; and none other than Brown University. What other resources does an art student need than a whole other university? RISD gives students great opportunities and resources to help them succeed in the art world.
9. Massachusetts College of Art and Design
Massachusetts College of Art and Design leads you to feel artistically motivated through its interior alone, with its modern design and bright colors. MassArt specializes in visual and applied art, and offers scholarships based on merit and financial need. These highly competitive scholarships undergo serious evaluations, so having a strong portfolio is super important—it's emphasized to make sure you submit your best work.
The Godine Library provides over 3,000 videos including feature films like Citizen Kane, Casablanca and Gone with the Wind, a perfect resource for all film related majors. Students also get access to archives that include personal papers, rare publications and other textual materials.
Art students know the supreme benefits of learning from experienced educators, such as Alisa Aronson, who ran her own design studio, along with other past experiences in marketing and promotional writing. MassArt offers some unique programs, including a Bachelor of Fine Arts in Jewelry and Metalsmithing. In this class, you're not only learning how to make pieces of jewelry; it explores methods of traditional and contemporary metal work. Virtual exhibitions take place due to COVID, allowing students to remain interactive and creative. A great school with amazing opportunities, all eager art students must consider MassArt .
8. Juilliard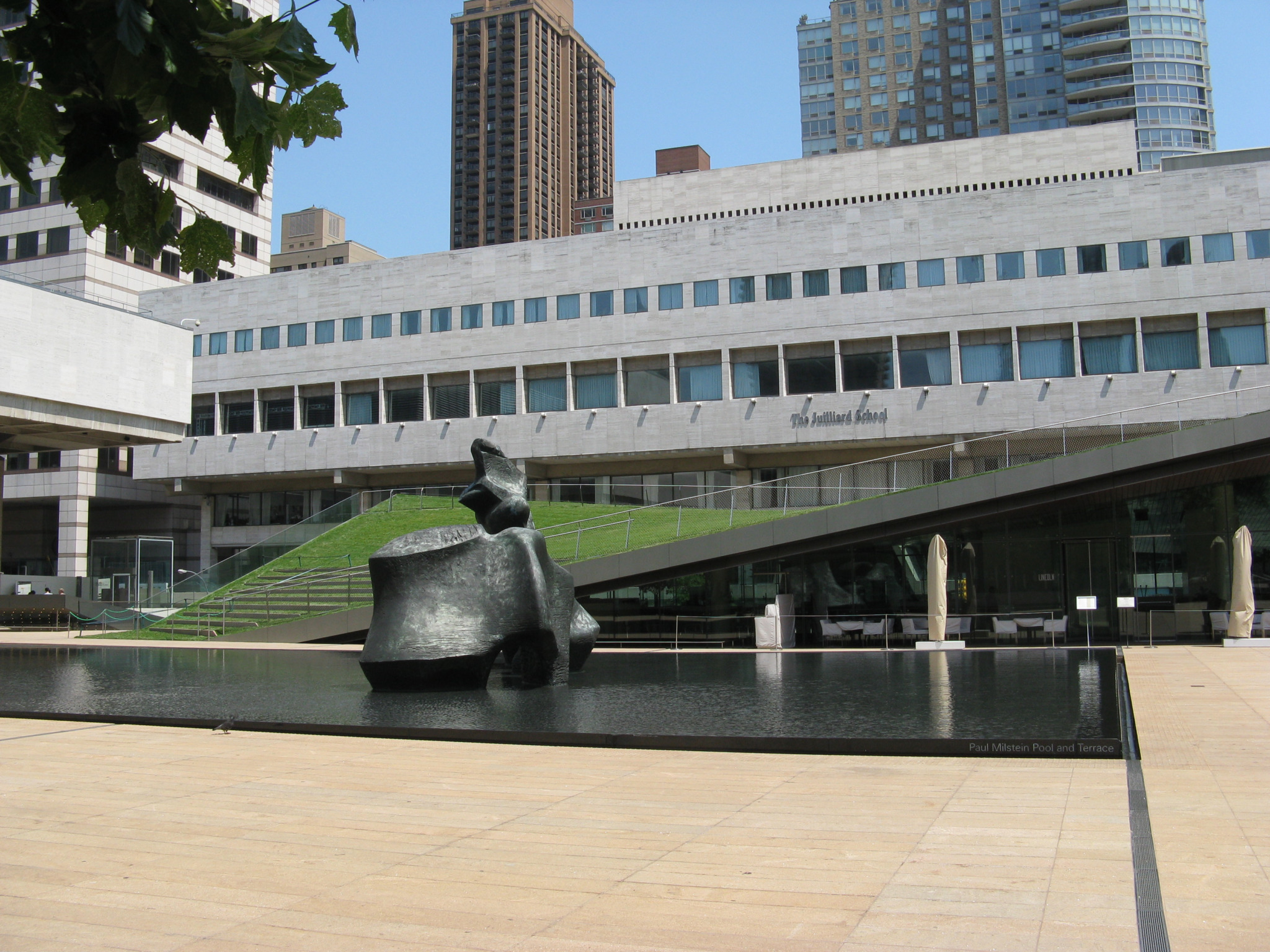 Either you've heard of Juilliard before, or you never watched High School Musical 3. This conservatory in New York City takes pride in their notable alumni including Viola Davis, Robin Williams, Jessica Chastain, Christopher Reeve and many others. Faculty members like Paul Neubauer went on to do great things after graduating from Juilliard. Neubauer became the youngest string principal ever to join the New York Philharmonic at the age of 21. For all those with a passion for performing arts, Juilliard strengthens your talent and takes your abilities to another level.
This university makes it known that they cannot provide scholarships and awards for every student, but they do their best to provide financial need and merit-based grants to as many students as they can. Established in 2003, The Office of Academic Support and Disability Services provides students with disabilities the focused services to ensure they graduate.
Juilliard's programs revolve around musical and performing arts, and while they don't host art exhibitions, they provide performances and recitals that can now be viewed over live stream, like Ian Maloney on the cello or Giveton Gelin on the jazz trumpet. For those who may contemplate whether to fulfill their father's dream of college basketball or go take the path of performing on a stage, you may want to consider Julliard like Troy Bolton did.
7. School of the Art Institute of Chicago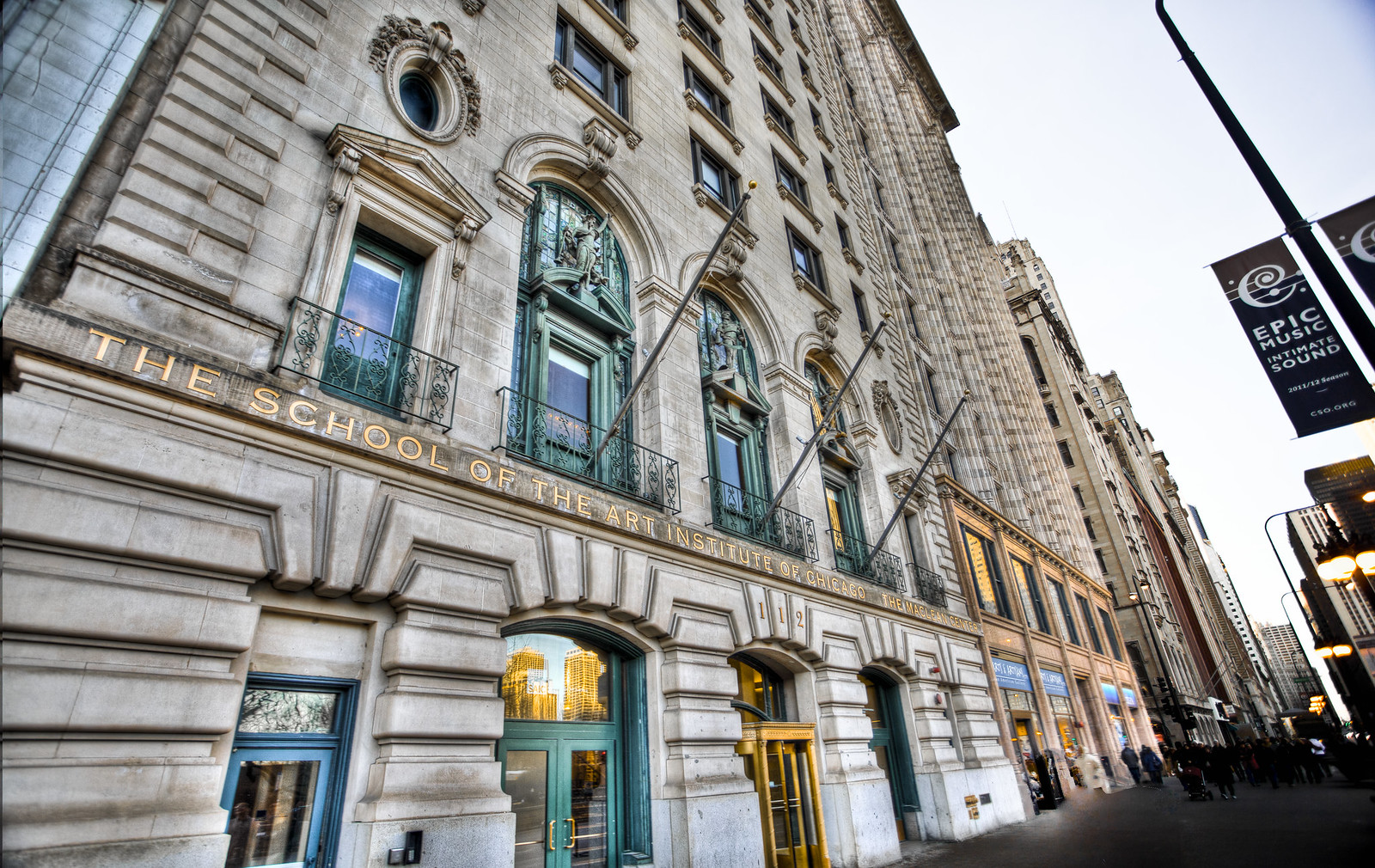 The School of the Art Institute of Chicago offers inspirational surroundings with its campus close by the beautiful scene of Chicago and only three minutes away from The Bean sculpture. SAIC associates with the Art Institute of Chicago, allowing students to take advantage of many administrative resources such as design, construction and human resources. Their faculty includes designers, artists, writers, critics and scholars with diverse backgrounds that help you gain a better understanding of working as an artist through their many experiences. SAIC offers a generous amount in scholarships and grants, awarding over $46 million in 2019-2020.
Their seemingly unlimited programs range from architecture to performing arts. For those who need assistance in finding a job after graduation, SAIC provides students with Career and Profession Experience (CAPX) services and resources. A number of facilities also help to support and guide students during their time at SAIC including Academic Advising, Media Resources/ Centers, the Shapiro Center for Research and Collaboration, Writing Center and more, so students will never run out of places to go for help.
Unlike most schools, SAIC continues to host exhibitions and galleries during COVID. They emphasize the importance of exhibitions, viewing them as a significant resource for the school community like the 2021 Graduate Exhibitions and The 2021 Film, Video, New Media, Animation and Sound Festival. On top of all that, you can get a slice of deep-dish pizza on your lunch breaks.
6. School of Visual Arts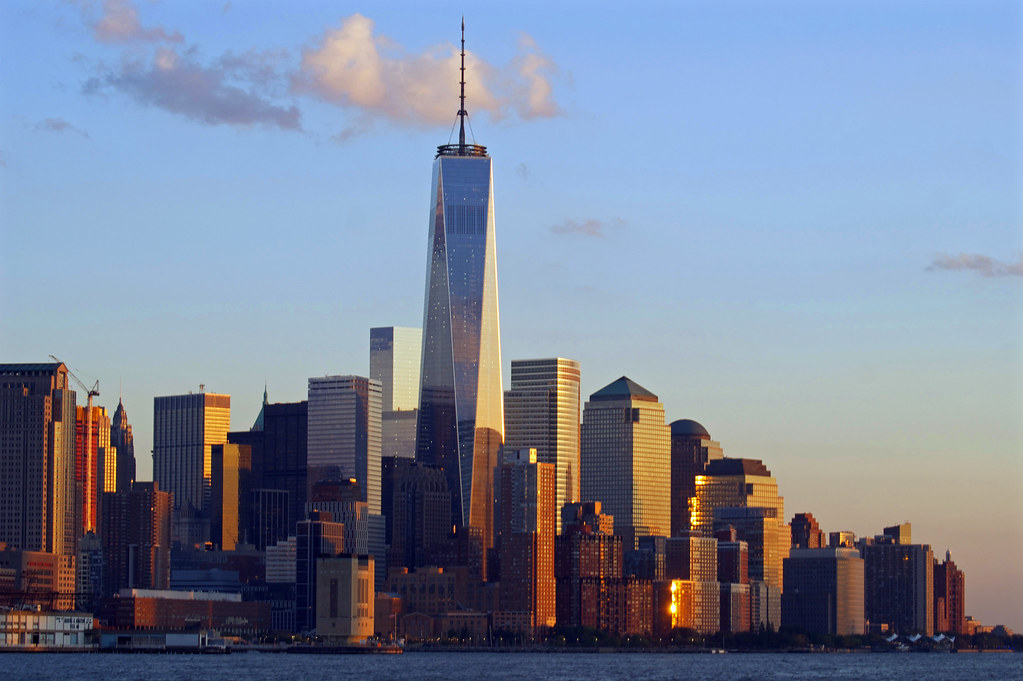 The School of Visual Arts, a for-profit art and design school located in the busy city of Manhattan, New York, inspires students with the ambiance of the city it's surrounded by. Although the tuition at SVA leans on the expensive side, they provide plenty of scholarships that recognize academic achievement. Check out Deutsch NY's Fund the Change, where students applying to SVA choose a topic from the three they provide, writing a 400–500-word essay for a chance to win one of the two lucky winners awarded $10,000 each for four years. You can even check out the Silas H. Rhodes Scholarship, which doesn't require a separate application other than for SVA.
Artistic, academic and career resources provide students with equipment rental and media resources that allow students a three-day rental of cameras, computers, projectors, lighting kits, drawing media and more.
"Creatively, I like how much freedom SVA allows students to experiment in what they want to do! I never feel like I need to draw or do things a certain way at all. Challenging teachers, especially in the Animation Department, have definitely helped me grow and push myself to improve my art," School of Visual Arts sophomore Emily He said. "I feel like my art is accepted and embraced. The teachers I have definitely encouraged us to express ourselves the way we want to. The only standard they have on us is to make sure that we're trying our best to push our skills
The Animation Department at SVA provides the animation students subscriptions for programs, such as Adobe Suite and Toonboom Harmony, for us to use, which makes the transition to being online a lot easier.
SVA offers a great team of faculty members, including the esteemed Gail Anderson. Anderson holds the accomplishment as the first African American and the third woman awarded with the National Design Award for Lifetime Achievement by the Cooper Hewitt, Smithsonian Design Museum. She's also one of the many professionals with experience at SVA. SVA's 11 graduate departments and 21 graduate programs give you more options to expand your education and your degree after your bachelors. They give students the opportunities to showcase their work in exhibitions—now transferred online due to COVID. Their exhibits don't just serve artistic purposes, but also shed light on social issues like "In Solidarity: SVA Celebrates its Asian and Asian-American Communities." For those persevering students that work all through the night, you'll feel right at home going to school in the city that never sleeps.
5. The Cooper Union for the Advancement of Science and Art
Located in New York City, The Cooper Union for the Advancement of Science and Art is surrounded by multiple places to hang out, study and relax. They supply scholarships and prizes for both undergraduate and graduate students. Unusually small for a college, Cooper Union consists of less than 1,000 students, making classes close knit with a better chance at one-on-one contact with professors. Their programs divide into four schools: School of Art, School of Architecture, School of Engineering and Humanities and Social Sciences, giving you the option to go outside of art-oriented programs and more towards sciences.
Often led by faculty or student curators, Cooper Union's exhibitions leave their doors open to the public. Among the many resources at Cooper Union, you'll find the Art and Architecture Sculpture Shop, for students looking to create three-dimensional artwork. Cooper Union consists of experienced professors like dean and associate professor, Mike Essl, whose past clients include Nickelodeon, MTV, National Geographic, Intel, and Microsoft.
To top it all off, there's a variety of places around the school: cafés, galleries, theaters, movie houses, restaurants, shops and clubs all within walking distance. Take the chance to visit Gyu-Kaku Japanese BBQ, Astor Place, Cafe Standard and MUJI Cooper Square. This small yet resourceful school, surrounded by countless places to go, provides students with a comfortable and exciting learning environment.
4. The Savannah College of Art and Design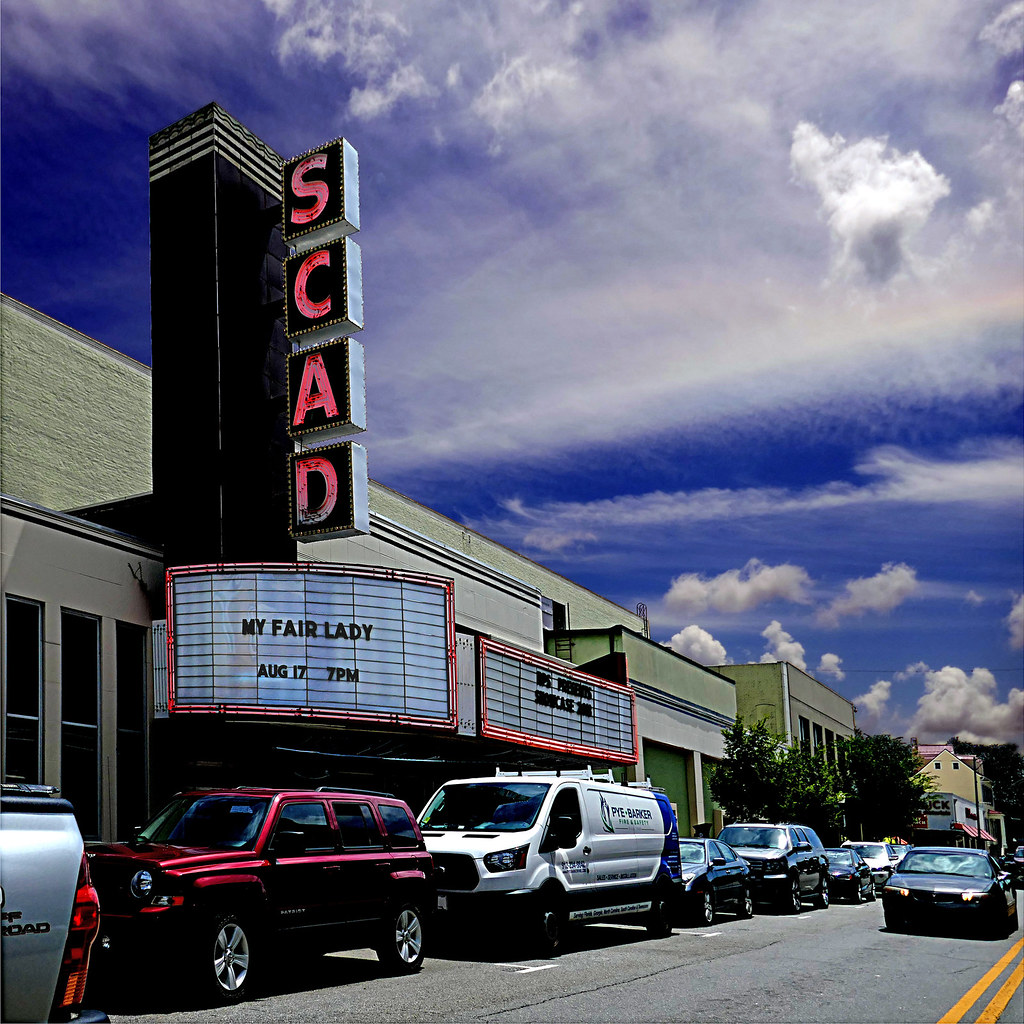 The Savannah College of Art and Design campus contains an interior with colors and designs that will leave you feeling inspired. SCAD pushes their students' artistic ability to the limit with three locations in Savannah, Georgia; Atlanta, Georgia; and Lacoste, France. A competitive scholarship for SCAD students includes the SCAD Challenge, where students upload a piece of artwork they've created to win up to $4,000. According to the SCAD website, 80% of new students receive scholarships. With competitive scholarships and opportunities for students, SCAD shows excellence where students work surrounded by creative equals in a resourceful environment.
"SCAD allows me to grow as an artist, due to forcing me to draw and paint things I wouldn't necessarily do on a daily basis. There are many resources and tutors available at SCAD that range from professionals to student tutors that assist students in their traditional academics and major classes. Alongside these tutors, SCAD hosts many Extra Learning Opportunities and Guests and Gusto, which allows students to get more insight into the wide range of careers and majors there are. I would definitely recommend this school to those who want to pursue art," Savannah College of Art and Design freshman Maggie Hamilton said.
Outside of the art and major resources available, SCAD provides the Bee Well Fair (focusing on personal wellbeing), self-defense courses, and many events and festivals (now virtual due to COVID). Some that you won't want to miss is Marvel at comics and gaming graphics with illustrator David Nakayama on 'Guests and Gusto' and Paulina Olowska's exhibition: 'Mainly for Women'. Additionally, find resource apps that allow you to feel more secure and connected with the SCAD Security Patrol and bus transportation.
SCAD hosts several exhibits at a time that last for months, with artwork by professionals. With over 40 programs and more than 75 minors and certificates, you are destined to find your calling. Some worthy of mentioning include accessory design, architectural history, business of beauty and fragrance and equestrian studies. If you're considering becoming a SCAD student, get ready to step outside the box and your comfort zone to become a stronger artist.
3. Maryland Institute of Art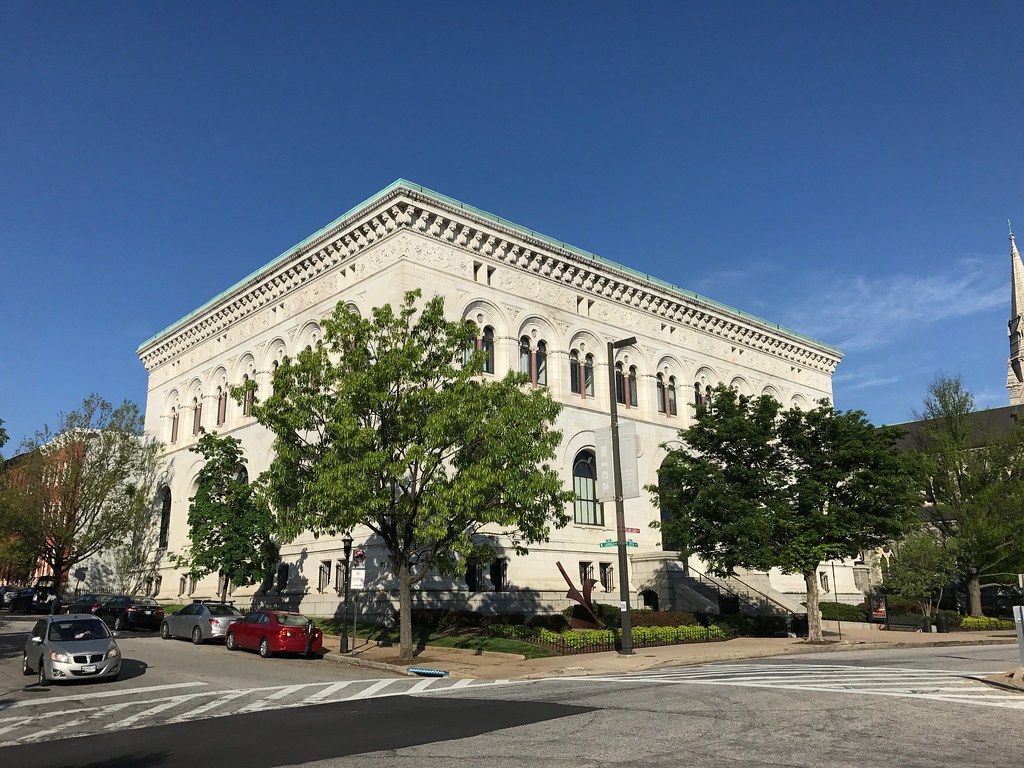 Founded in 1826 in Baltimore, Maryland, the Maryland Institute of Art stands as one of the oldest colleges in the United States, but just because it's old in age doesn't mean it's outdated. With yearly events, exhibitions and galleries open to all, MICA provides the chance to observe esteemed artwork.
Events like Fan Art Friday provide virtual interaction among students to draw fan art and share their masterpieces with one another. However, due to the pandemic nonessential events became canceled, postponed or virtually transitioned. Never fear: this doesn't hinder your opportunity to show your work. Professors at MICA improve student's artistic abilities through sharing their experiences. Take award winning illustration professor Aya Kakeda: she produced art for books, products, magazines, posters and store installations from clients all over the world. Learning from professors that achieved so much in their career will inevitably help you in the future.
"I find MICA's continual curricular re-assessment and revision inspiring. As an institution with a long history, MICA faculty commit to advancing how design thinking and iteration can provide students useful tools in their future as professional creatives, no matter what medium or context they work in. MICA has many resources to help students on their path beside our teaching faculty and visiting lecturers, these include offices focused on supporting health and wellness, library research, career development, internships, job fairs and scholarships, as well as tech concerns," MICA Professor Stephen Hendee said.
Of the many minors that students can take at MICA, some include sustainability and social practice. This minor remains the first of its kind among art colleges and holds importance for the future of artists. With sustainability and social practice as a minor, one learns to be sustainable and environmentally conscious while creating art.
MICA offers a variety of competitive scholarships for freshmen, transfer students, international students and returning undergrad students. The campus gets praised for its diversity, acceptance of students and sense of community. MICA understands the importance of technology in art education by providing students with technological art resources in The Art Tech Center. This helps students utilize their skills through technological mediums to prepare them for jobs in the future. With environmentally conscious programs and technological tools, this old school is not old school.
2. Columbus College of Art & Design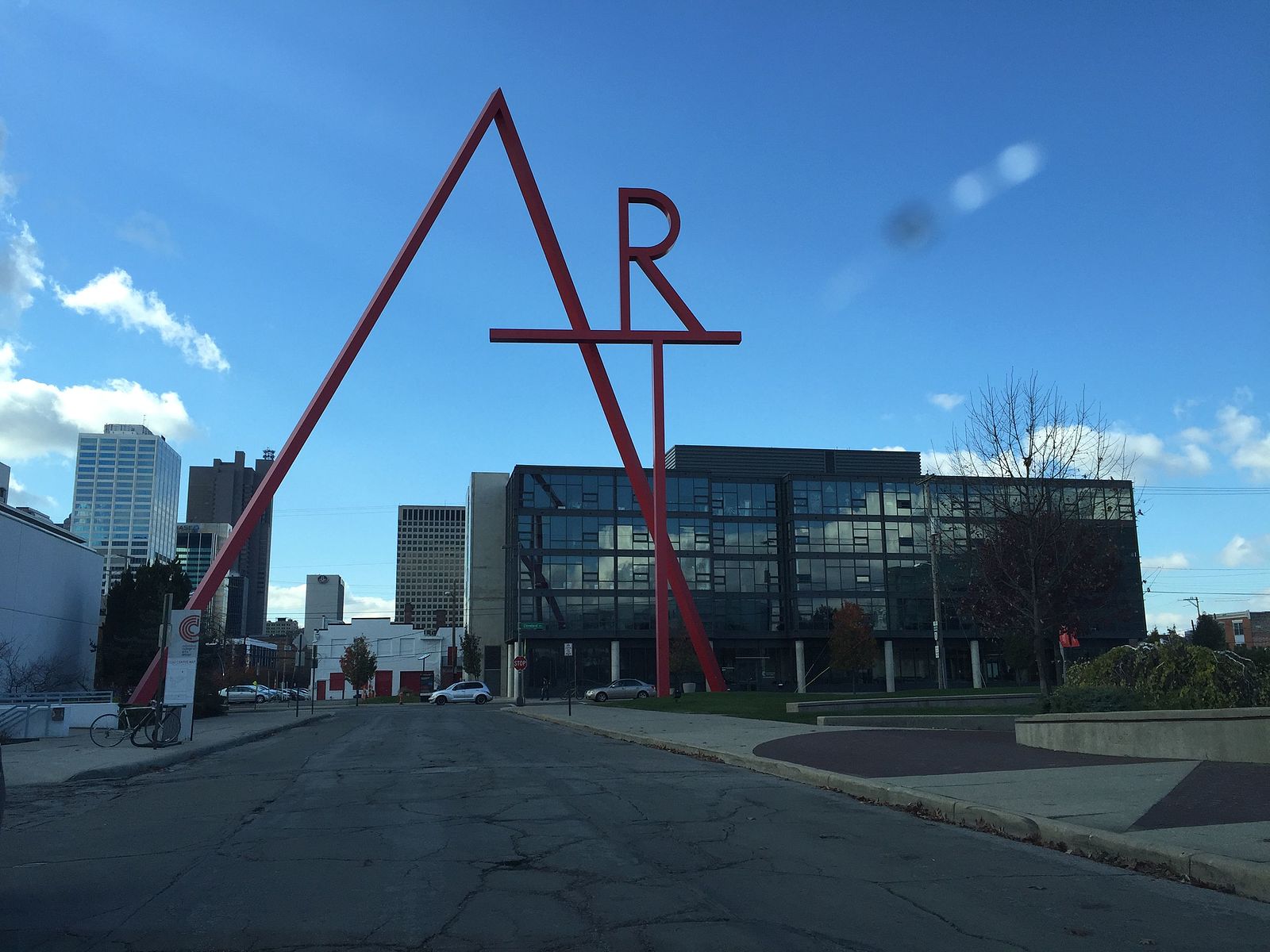 If you live in Columbus, Ohio you may feel creatively frustrated with nothing inspirational or artistic around you. Don't worry— there's hope for you yet at the Columbus College of Art & Design. The CCAD logo alone should attract future graphic designers, using each of the letters "CCAD" to form a "C" in a cohesive way. And don't worry about tuition, for their Design Department scholarships, students don't need a separate application: all students are automatically considered.
Check out their virtual exhibitions, including their latest 2021 Illustration Thesis Show, showcasing the work of their 77 seniors until June 8th. CCAD pushes students to explore different classes like game art and design and industrial design, which helps them become better artists and prepares them for the workplace.
"CCAD has a huge diversity of classes and allows students time and space to study outside of their majors, which I'm really excited about. It gives me space to study, be creative and explore new ideas and mediums. I've met many students who pushed me to get better and study harder. There are so many talented students who inspire me. Starting a new college online is terrifying, but CCAD provides online spaces for students, which helped me a lot. I'm in their online illustration club, queer space, book club and student support group. The support group is helpful to destress from online classes," Columbus College of Art & Design sophomore Grayson Cooper said.
An amazing resource provided by CCAD? Students have full access to Adobe Creative Cloud, which includes over 20 creative desktop and mobile apps for free using their student email. Get this: it usually costs $52.99 a month!
In addition, an interesting major to look into is the comic and narrative practice major—if you're anything like Seth Cohen, this major is for you. With assistance from professionals and creative freedom, you'll be able to bring your comics to life. The best professors to learn from are those with experience, like Joshua Bodman. He creates design and advertising solutions for many Fortune 500 companies including OhioHealth, Everlast Boxing, Xerox, Lowe's, American Standard, Electrolux, Rawlings, TaylorMade Golf and American Chemistry Society. Plus, a picture in front of their huge sculpture that reads "art" in front of the campus would make for a sick Instagram post. These astounding attributes make up for the location of the school… sorry Cleveland.
1. Pratt Institute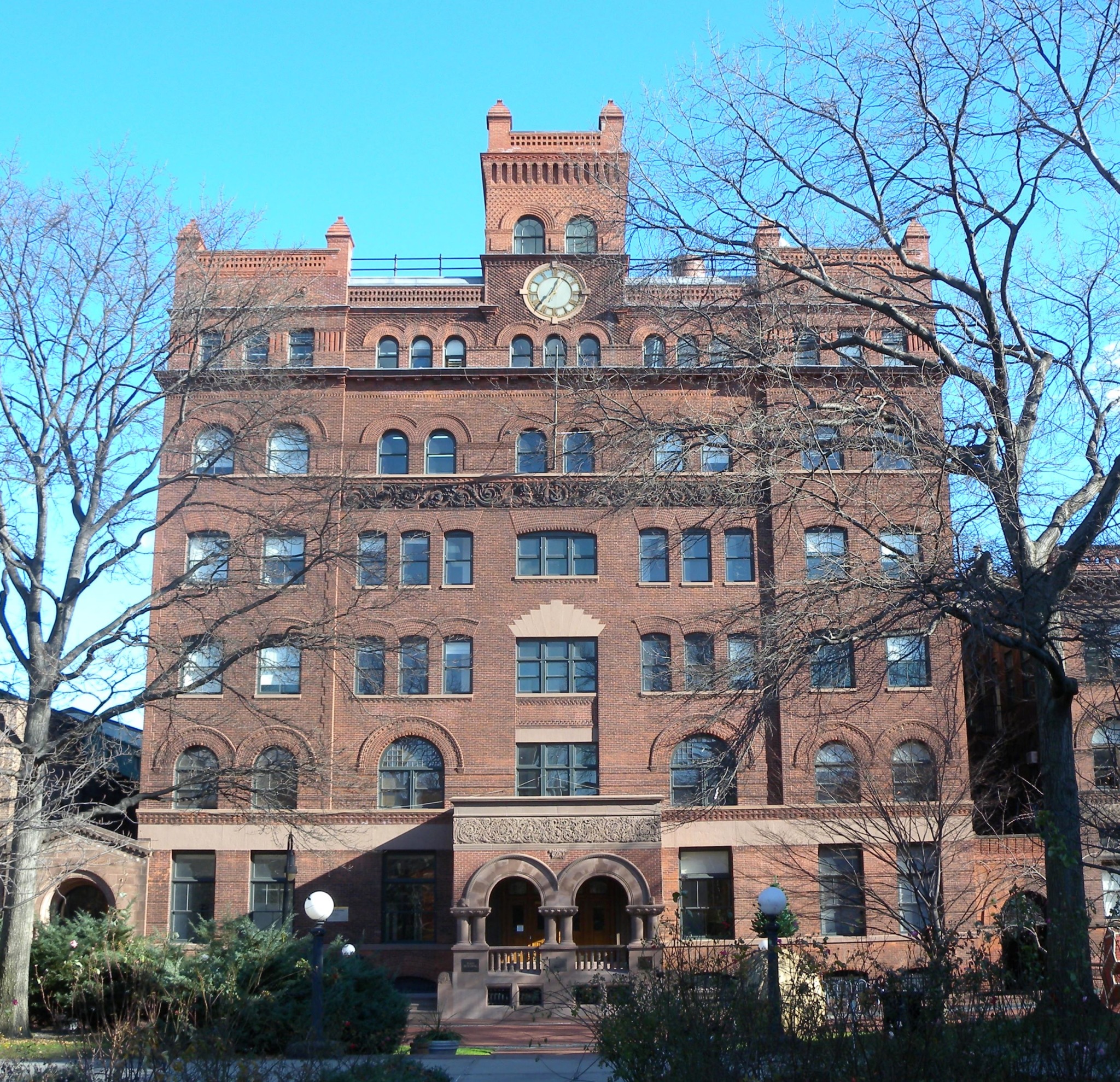 Known for the cats that roam the campus and countless programs, Manhattan's and Utica's Pratt Institute proves a great school that should exist on every aspiring artist's list. Programs divide into six schools: School of Architecture, School of Art, School of Design and School of Liberal Arts and Sciences, and they offer 22 undergraduate programs and 25 graduate programs. Awards available to Pratt students include The Gordon Parks Foundation Scholarship and the Made in NYC Photography Fellowship. They each consist of three to four winners based on academic excellence, artistic abilities and financial need.
Additionally, students can learn more from classes than what meets the eye. Professors like Ashraf Abdalla (who specializes in architecture and teaches over 10 classes at a time, including History and Theory of Architecture and Urban Genealogies) may connect the curriculum to work of his past, relating to the modern architectural movement in Egypt.
Pratt's unique exhibitions last for months at a time, giving students enough time to stop by before they end. One exhibit from the past that stands out is the Art Food exhibit that lasted from June 25th to September 8th in 2018. This exhibit consisted of designed ceramic ware to showcase culinary art prepared by cutting-edge food stylists.
Along with the esteemed exhibits, Pratt students acquire access to other great resources as well. The library resources alone consist of collections of monographs, periodicals, visual resources, rare books and college archives, which will come in handy for long nights of researching or just feeding your curiosity. There's also the Virtual Resources Center that consists of a collection of over 160,000 architecture, art and design color slides. If Pam Beesly left Jim to go to Pratt, you know it's worth it.