Too many dates, too little time (and money!). Whether you are on your first date or are a veteran couple, it's always hard figuring out where to go in Tallahassee. Where to go? Don't worry bro. We got you covered.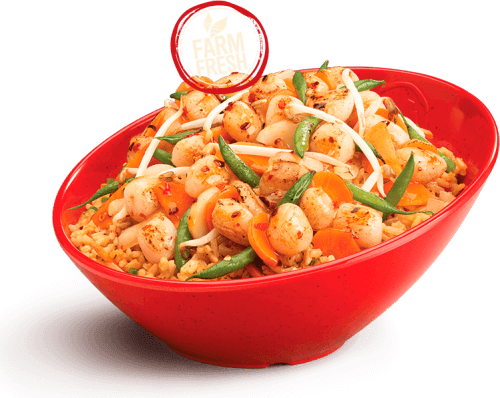 Where: 830 E Lafayette St
Genghis Grill is a Mongolian stir-fry bar. Basically you throw everything you want—meats, vegetables, spices, sauces, grains—into a bowl, and the chefs behind the counter stir-fry it up for you. "If you don't know your date very well, you can go there and they can get whatever they want and you can get whatever you want," Florida State University freshman Katie Davis suggested. The ambiance, while not being too dark or romantic, is great for having getting-to-know-you conversations. Another perk is that dinner usually costs less than $10 per person, so if your date is a bust, at least your wallet isn't.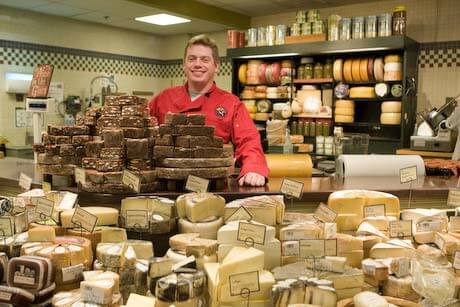 Where: 1817 Thomasville Rd
Going to Whole Foods is a great way to show your date that you are classy, health conscious and a creative date-planner. The prepared food section at Whole Foods, like Genghis Grill, let's both of you eat exactly what you feel like. This is also a perfect compromise for the couple that can't decide on what they want for dinner. Here, you can have Asian, Italian, American or any combination of organic foods. If you don't feel like any of the prepared foods, you can always get a hamburger cooked by the butcher. Or you can grab a chunk of cheese from the cheese counter and a baguette from the bakery and have a picnic somewhere. There are unlimited options because you're literally dining in a grocery store.

Where: 1650 N Monroe St
MASA is a classic upscale Asian-fusion restaurant, but there's some twists in the food that will give your tastebuds a pleasant surprise. "I think [MASA] is the best date restaurant [in Tallahassee] because it's fancy and it's affordable," said senior Nique Rothrock. MASA also has lunch specials, so have a lunch date if you want to save and switch things up from the standard dinner date.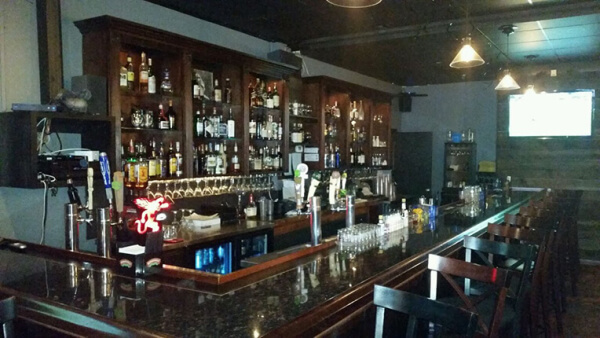 Where: Market Square Shopping Center
Crazy food meets crazier drinks at Sidecar Gastrobar. Sidecar laughs in the face of the conventional idea of "restaurant food" with its Wagyu Footlong Hotdog and Boiled Beer Nuts, but the cheese plates do scream sophistication. This is a fun, loud and wild place, so don't expect to get into any deep conversations. Pro-tip: Sundays are "Hospitality Nights" and all drinks and food are discounted. If you don't mind being a little bit woozy and hungover going to class on Monday, then go save a few bucks.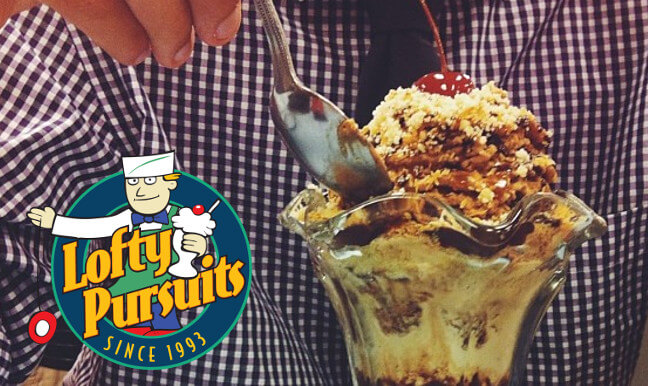 Where: Market Square Shopping Center
There's nothing like a cute, old-fashioned ice cream parlor, but this is not just any old-fashioned ice cream parlor—Loft Pursuits is an overwhelmingly whimsical one, with a toy store built in to boot. The "fizzicians" behind the counter can tell you exactly what to order to satisfy any sweet craving, and what is more romantic than sharing a milkshake or sundae? Lofty Pursuits is only a few steps from Streetcar, so it is the perfect end to a fantastic date.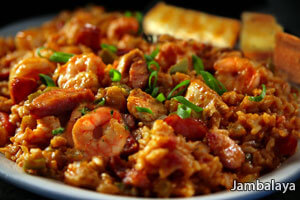 Where: 301 S Bronough St
Senior Alexis Henderson recommends Harry's as a good date restaurant because of the "atmosphere and the ambiance." She said, "It has toned down lights and you can get a booth and be kind of shut off. It's just a really good place when trying to get to know somebody because there are not a lot of people around." Harry's has a Cajun-Creole themed menu, although there are still a lot of options if you're not a fan of gumbo. The privacy of the restaurant and the variety and deliciousness of the food make this a great choice as a date spot, and the affordable prices are just gravy.

Where: Westwood Shopping Center
"If you go [to Sumosabi] before 5 p.m. any day of the week, and you buy one entrée or roll, they have a list of rolls that you can get for free. So if you're looking for more of a cheap date and you like sushi, [this is the place]," said freshman David Ackerman.  With delivery and carryout available, this is the best option for a Netflix and chill date night. What college coed doesn't enjoy sushi?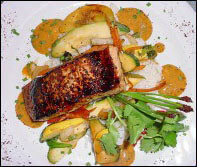 Where: 921 Thomasville Rd
Kool Beanz Café is just as kooky as it sounds and a feast for the senses. From the eclectic art covering the walls (Which is all for sale, btw. You're welcome.) to the daily menu changes, you never know just what to expect. Even though the tables might be a little too close together, you won't even notice it after you get settled in your seat. After all, their motto is "Eat, Drink, & Talk Loud—You're Among Friends!" For the adventurous couple that has a little money to burn (or if you just want to make the impression that you're a foodie), there is no place better.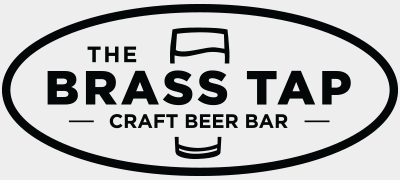 Where: 699 W Gaines St #110
Sometimes you want to just have a drink with your date. For this, junior Caitlin Peterson recommends The Brass Tap. "It is a cool, very causal, craft beer and wine bar. It is just a fun, nice place." With over 60 beers on tap and another 300 bottled craft varieties, there is no shortage of possible combinations. You know you're not going to get much talking done at a bar, but you might still learn about what your date is like drunk and that is always entertaining.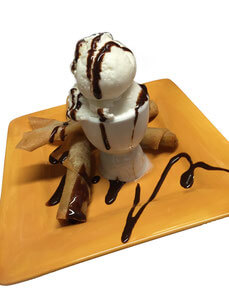 Where: 2740 Capital Cir NE
You can easily pass by this hole in the wall if you aren't paying attention. The first thing you will notice when you walk into Reangthai is the dimmed lights and the quiet music—it is the perfect romantic setting. The attentive serving staff goes out of their way to make you feel at home in the cozy restaurant. The Chef Donna, who is often praised by the servers, is a Thai-food master. Everything out of her kitchen is delicious. Go try something new and show off your adventurous side. When you visit, make sure you have enough dinero in your bank account so that you don't have to stress over getting an extra appetizer, because everything here is just too irresistible to pass up.