This post is sponsored by The NAMM Foundation.
Music students know what it feels like to lock themselves in a practice room. Maybe we run out of food and water, maybe we cry a little (or a lot), or even end up camping out there for the night to nail our solo. For some, this lifestyle may seem crazy. But for those aching for a career in the music world, we can't imagine it any other way. Ready to start your career journey today? Register for The 2019 NAMM Show for the ultimate music networking experience. Student badges are $35 before Jan. 9, 2019!
Read about these 10 inspiring music students who have taken their universities by storm.
1. Lewis Warren Jr., New England Conservatory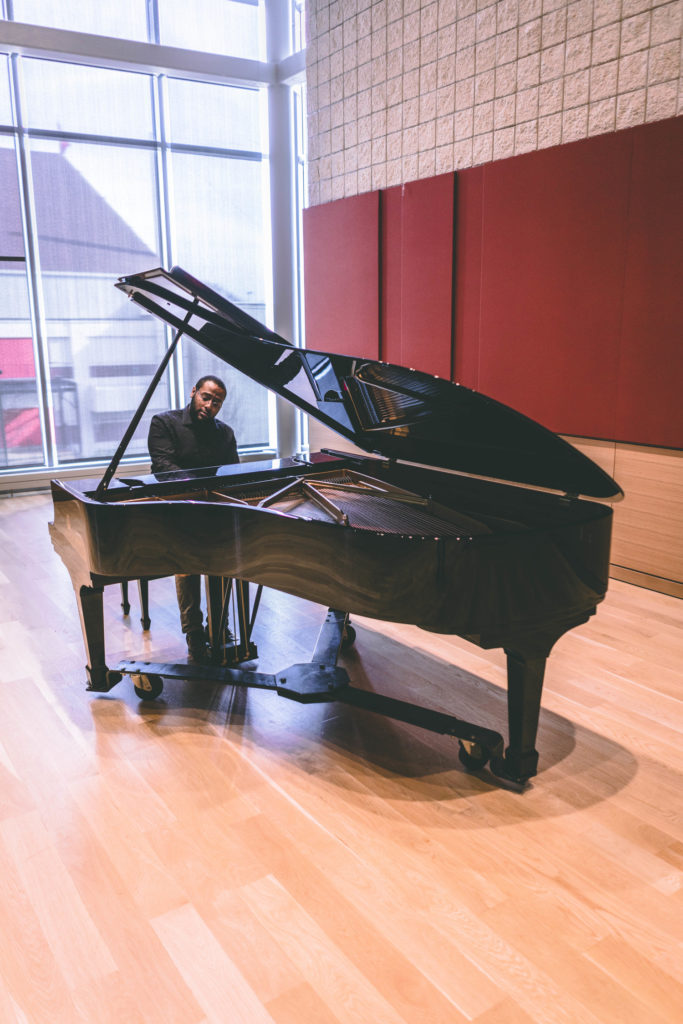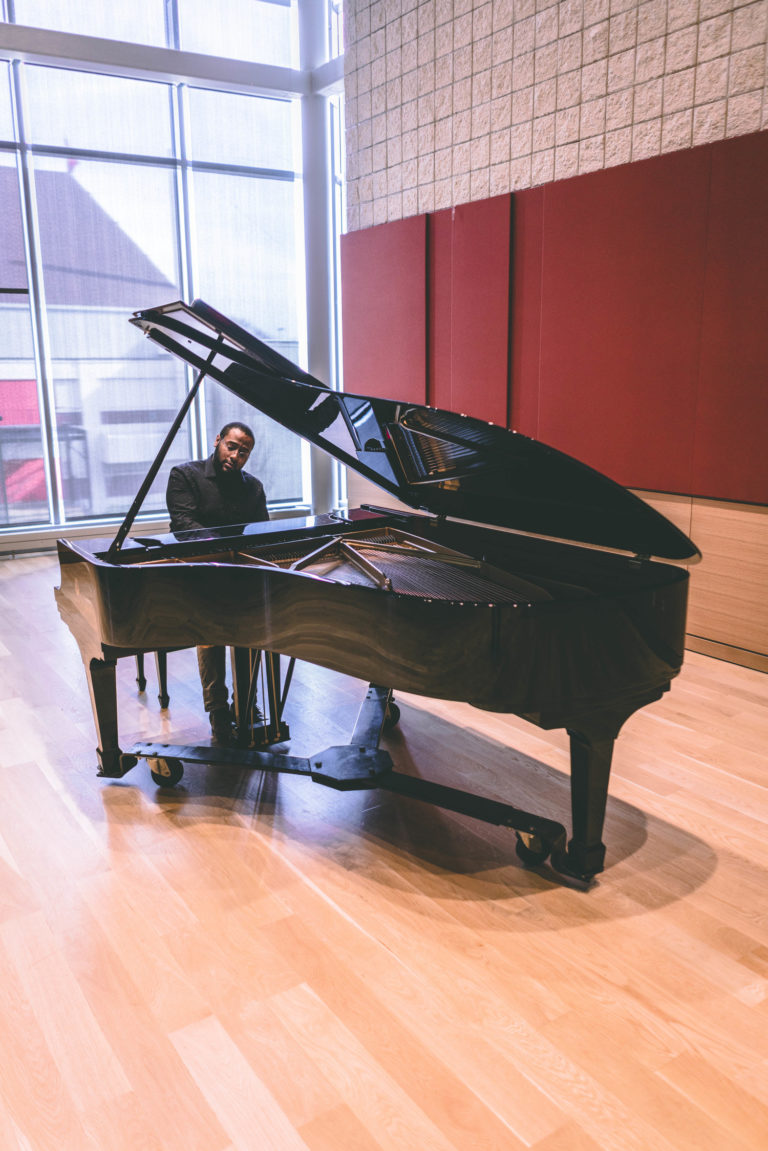 This piano performance major started hitting the keys at age three. Now he's on his way to graduating from the impressive New England Conservatory this May. Warren admitted the course load gets a little overwhelming at times. It involves intense piano training along with studies in music theory, history, composition and liberal arts. But he still strives to practice for six hours every day—no big deal. And the practice pays off for Warren. Last year he played Grieg's piano concerto with the NY Session Symphony Orchestra. This year he played his own arrangement of the national anthem at the Texas Motor Speedway's O'Riley 500 Nascar Race. He was also a semi-finalist in the Piano Arts piano competition.
"The biggest accomplishments in my mind are always when I practice well and receive approval from my professor and peers," Warren said. Music students know the constant struggle of balancing social, academic and performance life. "I've had to learn—and am still learning—to enjoy solitude, to push myself harder and to know when to rest," he said. Warren always tries to pat himself on the back after a successful practice or performance.
2. Kylee Schmoyer, Hofstra University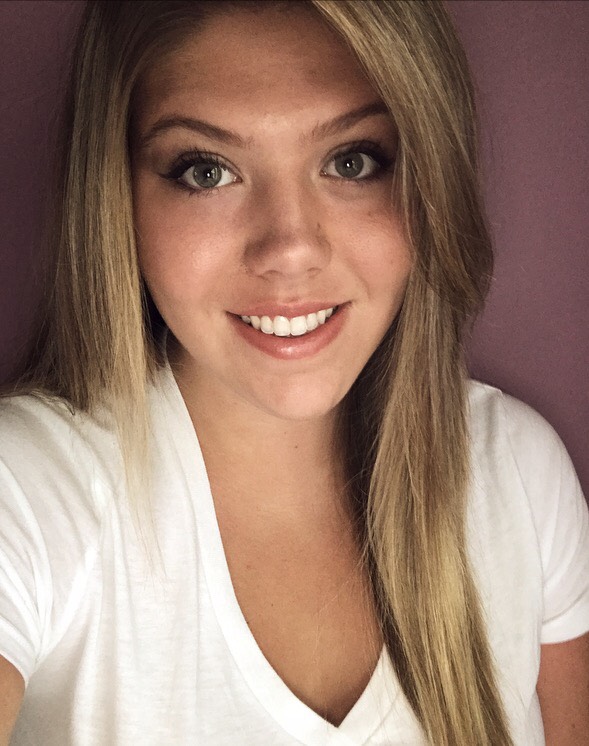 Kylee Schmoyer, music business senior at Hofstra University, loves working behind the scenes. With Hofstra's first student-run record label, Union Records, Schmoyer gets to sign an artist every semester and release/promote their EP. And that preparation at Hofstra helped her land The NAMM Innovation Award in 2018. At The NAMM Show 2018 Schmoyer participated in rockin' workshops like "How to Make a Hit Record" and "Deep Inside the Mind of the Music Executive." "From my NAMM experience I learned how expansive the music industry is, especially the music products industry, and how to plan for my future after graduation and apply for jobs," Schmoyer said.
Schmoyer takes five semesters of music theory, four of ear training, private lessons, music history and two piano classes. She said that most of the time her academic and professional life takes precedence over her personal one. "I want to work with music in some way because music is my number one passion," Schmoyer said. She hopes to build upon the relationships she started at The NAMM Show and Hofstra in the music and entertainment industry. Looks like she'll do that, considering she was recently elected Madame President of Hofstra's Music and Entertainment Industry Student Association and interned with Columbia Records.
3. Kyle Smith, Western Illinois University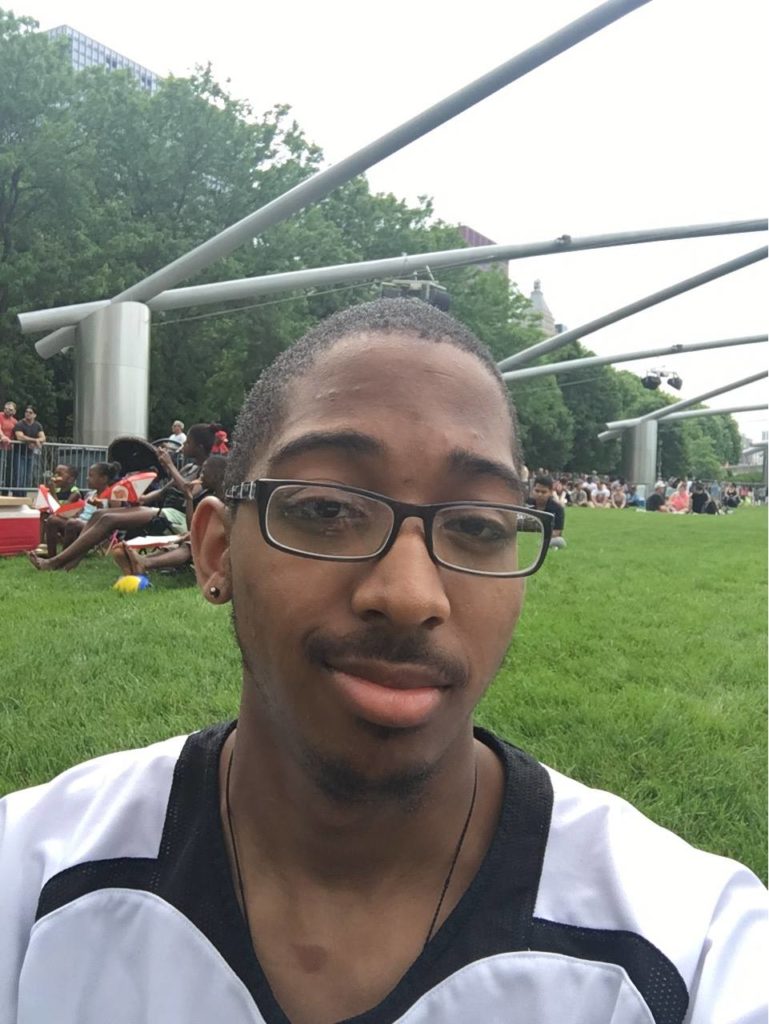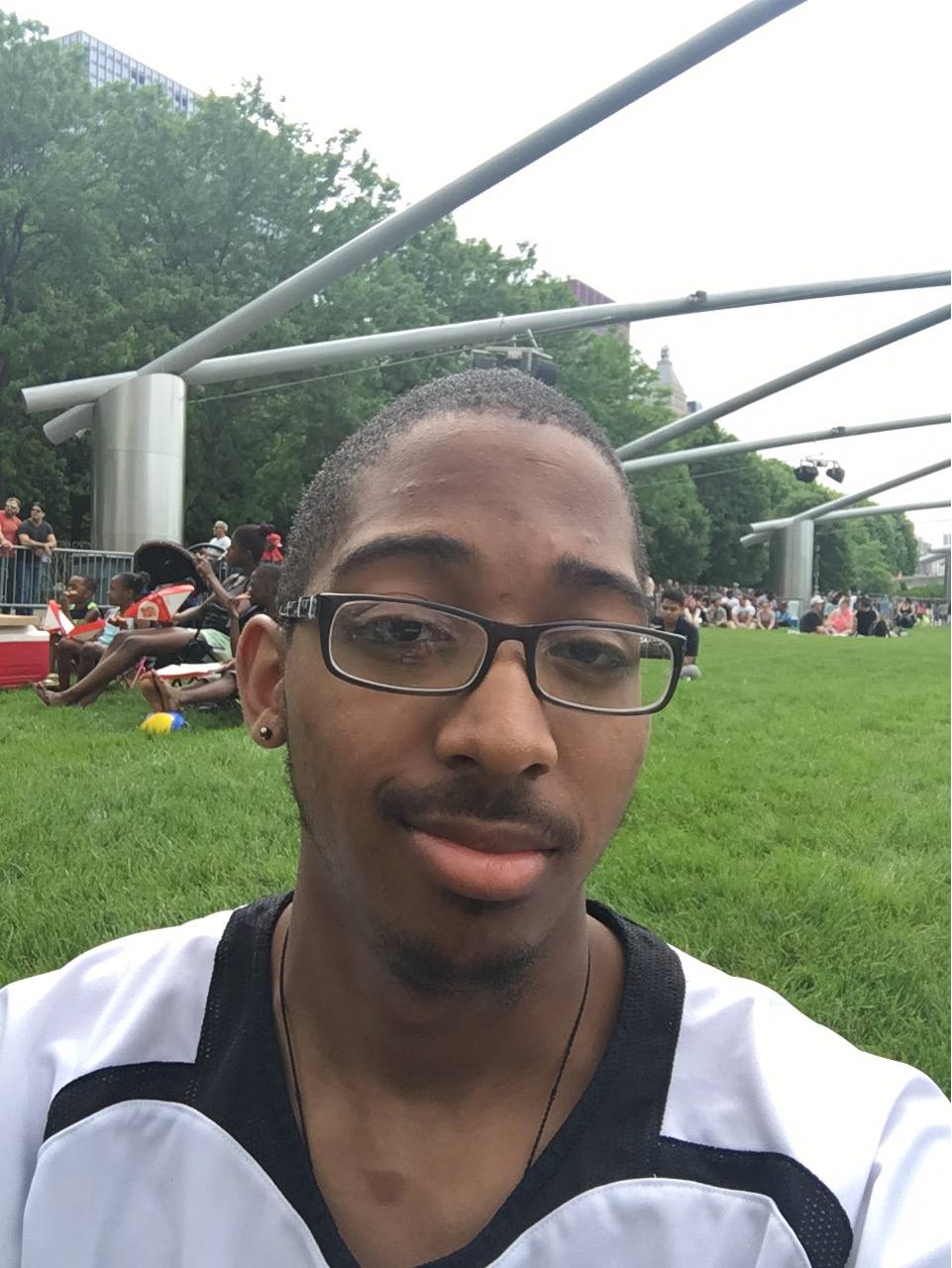 NAMM Innovation Award recipient, Kyle Smith, will graduate in May with a degree in computer science and music business minor. He primarily plays the guitar, but he also loves to drop a beat. Smith participated in Western Illinois' talent show last year, making up a beat from scratch for the first time in 15 minutes. "It was a feeling like no other," he said. That raw talent helped Smith earn the NAMM Innovation Award to attend the 2018 show. "I connected with a few audio engineers after a few of those talks. Then I received word from one of the engineers that an Usher producer is going to show up." Smith sat in on Bryan Michael Cox's demonstration and shook his hand.
After the NAMM Show, everything fell into place for Smith. Aspiring producer HuZe recognized him. And before he knew it, Smith ended up making beats that amazed him. "After that moment, I started making beats live on Facebook every now and then… Now I make two to three beats live every Thursday," he said. He's more inspired than ever to keep following his passion for music.
4. Cooper Bell, University of Southern California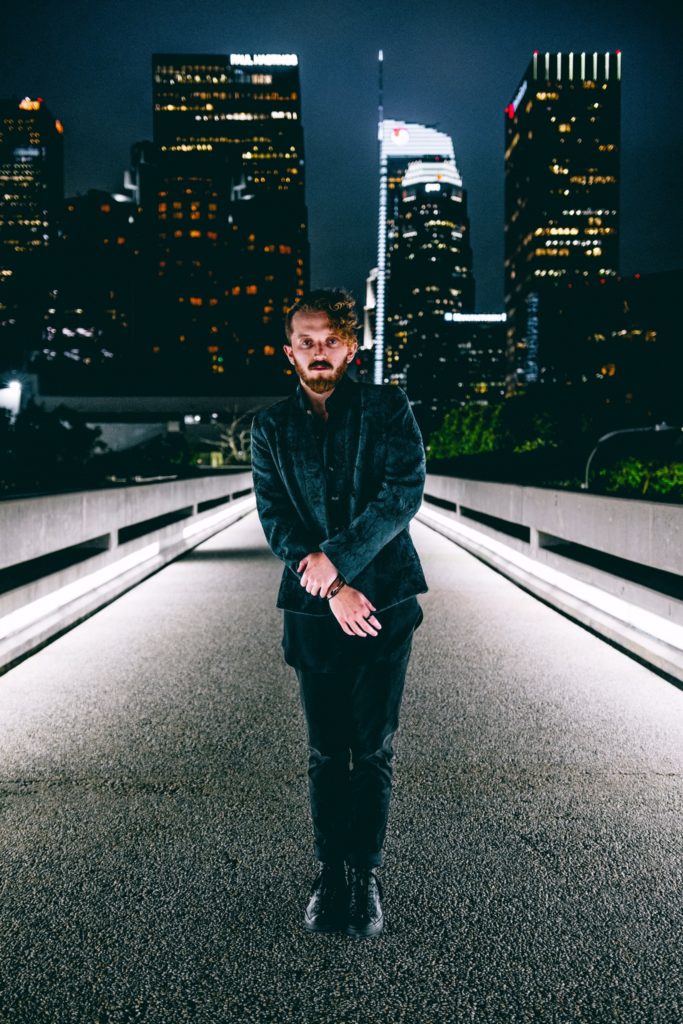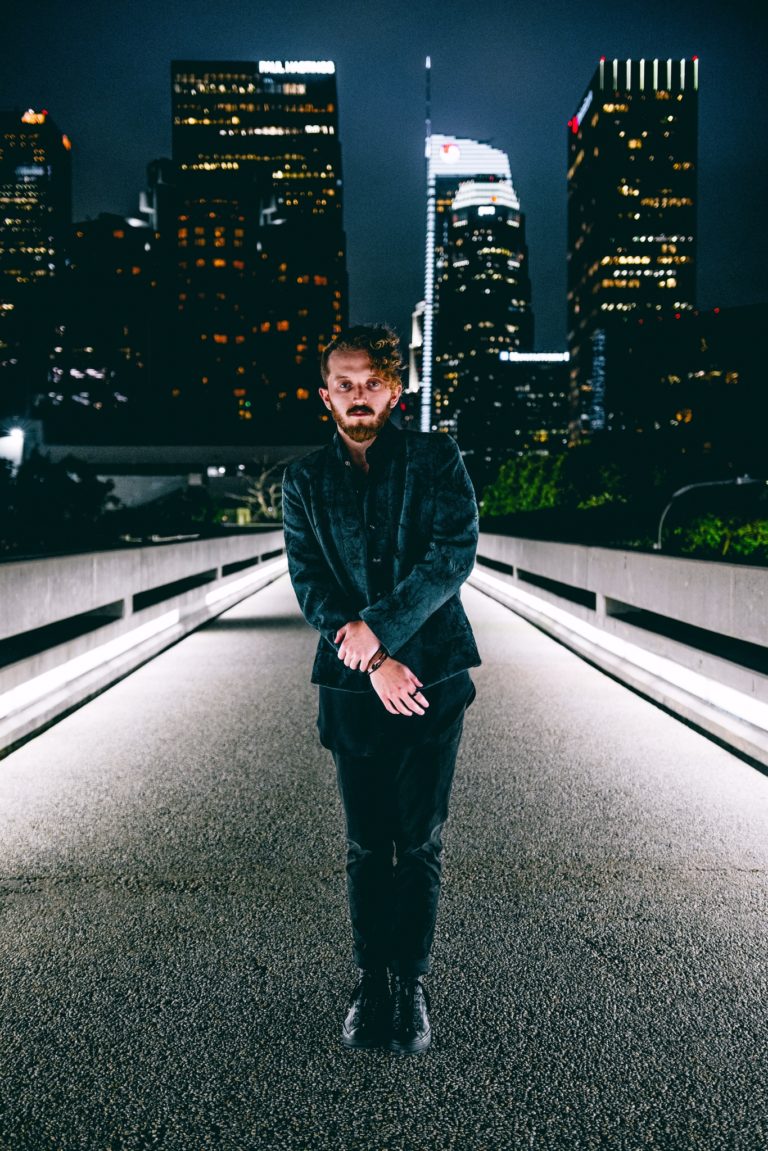 Cooper Bell is a hardworking and dedicated aspiring songwriter. A recent graduate from USC's Popular Music program, Bell spent most of his time performing or writing his own new music. He calls his pen his instrument. "I'd say I probably put 30–60 hours a week into writing alone. It varies a lot based on what production work I have on my plate any given week," Bell said. When not writing, Bell works on the keyboard and vocals for his masterpieces.
His professors at USC offered him the constructive criticism he needed to morph him in to the talent we see today. "The most surprising aspect was definitely the attention to detail in pop arranging," Bell said. Currently, he works with his production partner, Daniel Devila. "We got to open for CityCoast and rapper Alvaro Diaz at The Echoplex in Silverlake this past May," he said. He also runs a studio in The Valley and hopes to continue crafting nifty tunes and working on his project, Fabriq.
5. Tuomas Norjanen, Berklee College of Music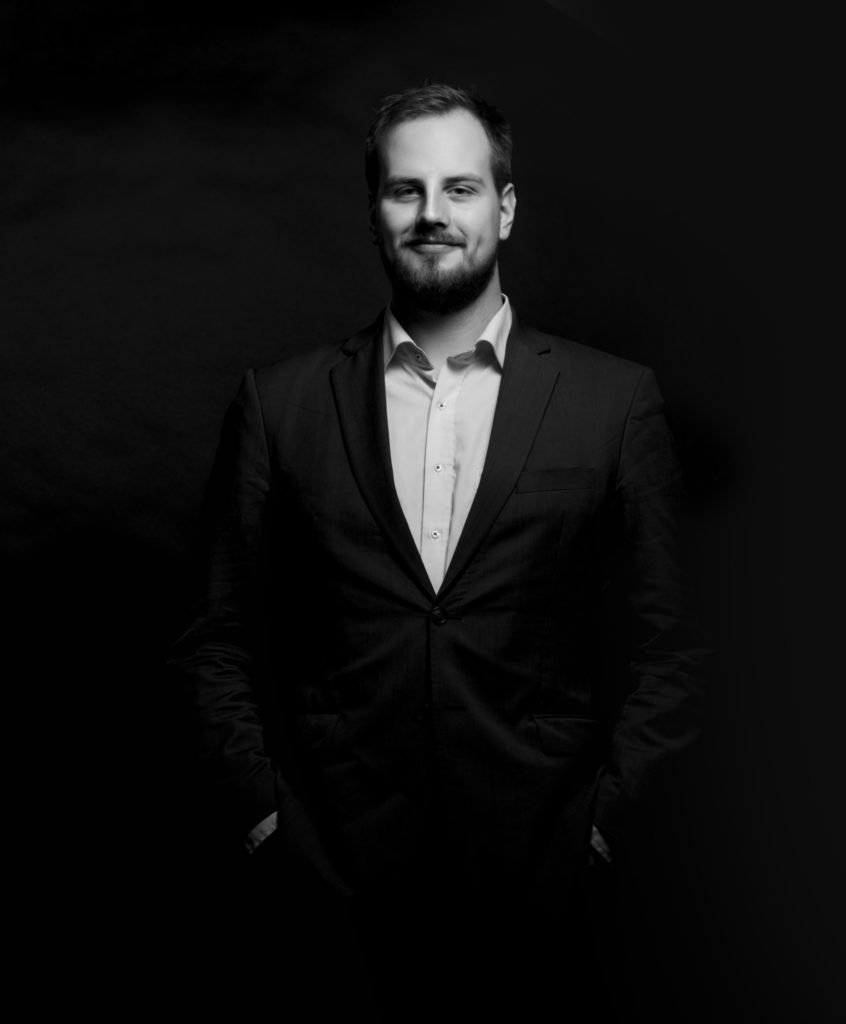 Tuomas Norjanen, a third semester Contemporary Writing and Production student at Berklee, considers himself more of an arranger than a performer. Before starting at Berklee he returned to his home country, Finland, to work with pop duo Ida Paul and Kalle Lindroth. Norjanen arranged music for their woodwind and brass orchestra. He also pieced together tunes for Finnish pop/rock-band sensation Haloo Helsinki and Finland's largest telecommunications provider's multimedia advertising campaign.
Norjanen believes his personal growth is his biggest accomplishment. "After my first year, I'm already a completely different person professionally, personally and spiritually," Norjanen said. And Berklee recognizes his arrangements. Faculty awarded Norjanen the Quincy Jones Endowed Scholarship for his outstanding classical piano arrangement of a jazz standard, "Someone To Watch Over Me." "I felt that my efforts were recognized and that I have so much support from the Berklee faculty," Norjanen said. He plans to dive into the industry after his graduation in May 2019 by packing his bags and moving to L.A.
Speaking of California, get your tickets to The NAMM Show 2019 in Anaheim, California by Jan. 9, 2019 for only $35!
6. Nick Kennerly, University of Southern California Thornton
https://www.facebook.com/stardawgmusic/videos/1929221140706414/
Nick Kennerly graduated last December from USC Thornton with a double major in violin performance and popular music performance, hoping to merge the two worlds. But the journey to graduation didn't happen so smoothly. His freshman year violin teacher pulled him aside. "She said I needed to put in a new type of practice that required a level of focus and discipline I have not yet shown," Kennerly said. From that moment, he dedicated himself to two to eight hours of practice per day based on the different performances on his schedule.
The hard work paid off when he received the opportunity to perform with Sir Elton John, who traveled to USC during Kennerly's freshman year. "I somehow lucked out and was chosen to perform with him as a freshman," he said. To Kennerly, the whole experience felt like a dream. He's already made his U.S., Canada and European debut playing with artist/producer Rostam (formerly of Vampire Weekend). Plus Kennerly played on the Coachella stage with singer Blackbear. Long nights in practice rooms, passion and a little bit of luck kickstarted Kennerly's dreams.
7. Egan Roberts, Western Illinois University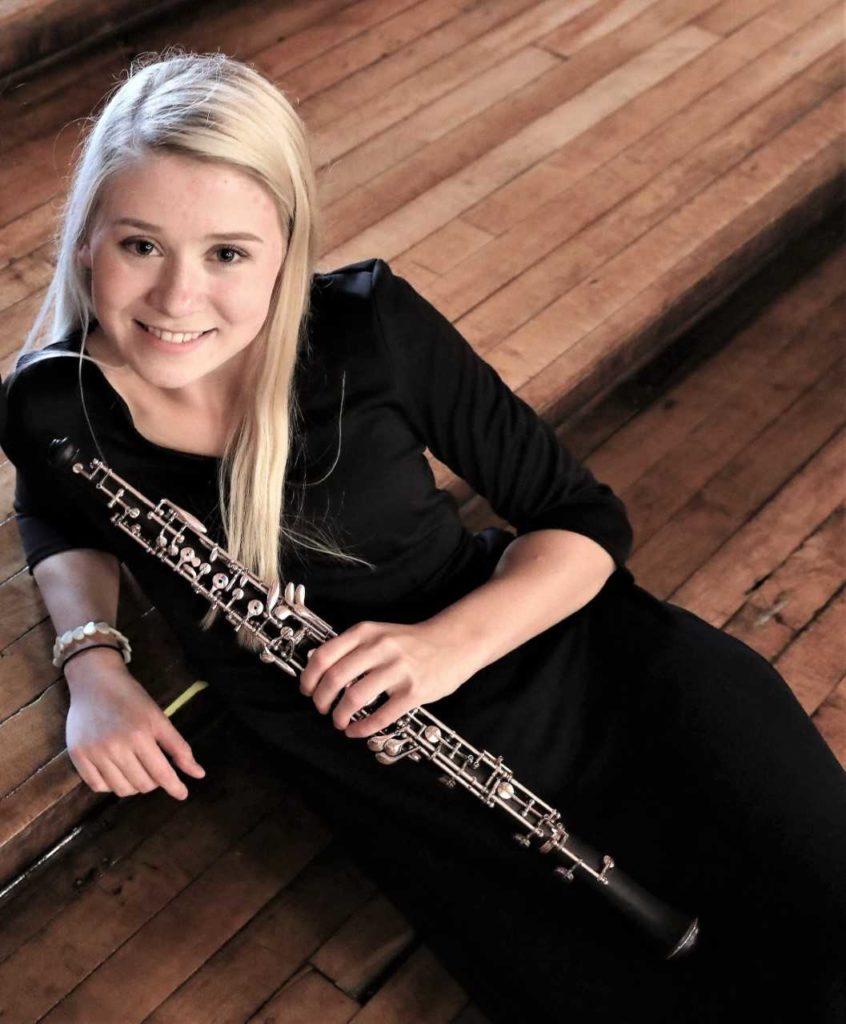 Don't expect to put your instrument in its case while studying music business. Egan Roberts, senior music business major, also plays the oboe with Western Wind's Ensemble and Orchestra. "I have never rehearsed so much as I do now. Playing with these ensembles has made me grow so much as a person and musician," Roberts said. Depending on how much ensemble rehearsal she has scheduled for each day, Roberts tacks on at least a half an hour more in a practice room. The tear-jerking hours on hours of practice paid off when she got the opportunity to perform a newly composed piece. "Joseph Kreines came to Western to debut his transcription of Variationen und Fuge uber ein Thema von Handel fur Pianoforte, op. 24. The piece was very challenging and we recorded it live in concert."
Originally, Roberts set her sights on a career in arts administration. But when she attended the NAMM Show in 2018, her vision evolved. "NAMM has inspired me to open my options and be more flexible with all opportunities in music business." Now Roberts feels limitless. The NAMM Show showed her that as a determined and talented student, her opportunities are endless.
8. Amanda Hodes, American University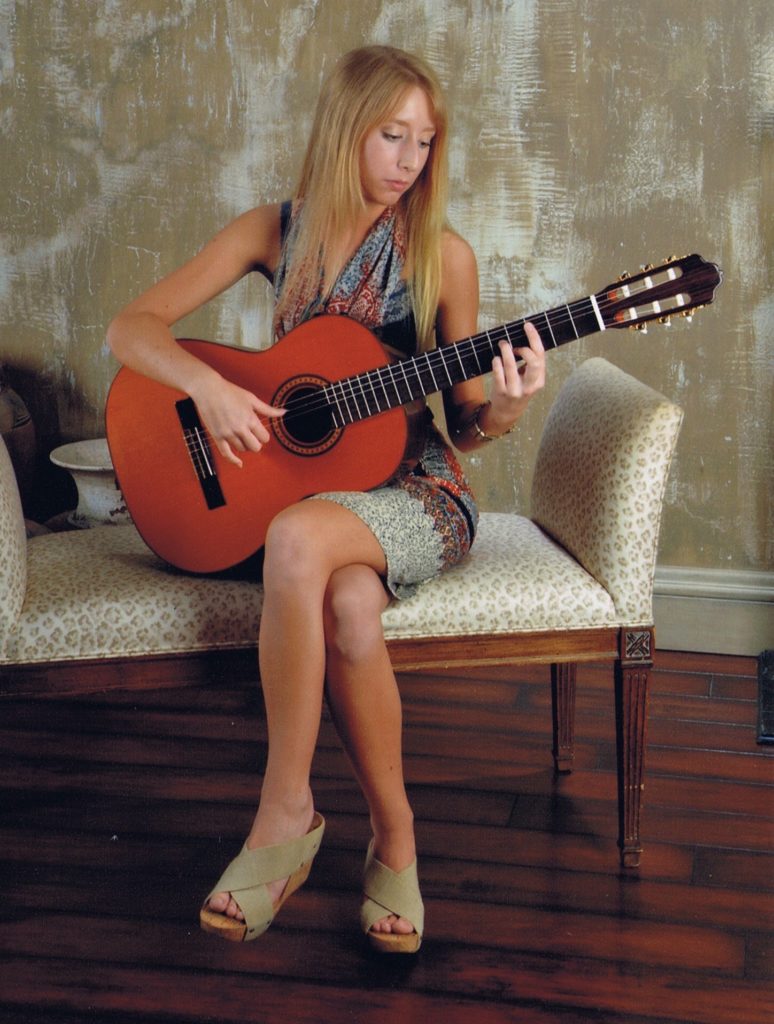 Amanda Hodes, senior music and literature double major, loves everything from classical guitar, musicology and poetry. But she found it difficult to concentrate on all three in college. Eventually she discovered sound art. "I've embraced my identity as an interdisciplinary artist. I continue to study these fields with the aim of creating/researching work that treads these boundaries," said Hodes. Hodes' ambition led her to apply for and receive two Koster Foundation Summer Study Grants from AU in 2017. First, she made the long journey to the Russian Federation. She deeply studied and researched the life and works of contemporary composer Aaron Copland. "I searched through the archives at the Library of Congress. It was an awe-inspiring experience to look through Copland's personal journal, papers and letters," said Hodes. The following year she got to practice "multimedia installation" at the Dartington International Summer Music School in Devon, England.
Hodes has taken advantage of the opportunities offered at American. And she works hard for these accolades. American students constantly hear Hodes in a practice room with her guitar. She practices at least two to three hours every day. She participated in the university's Concerto and Aria Competition of 2017. Even though she didn't win, it was something she'd never done before. Currently on the grad-school hunt, she is 90 percent excited and 10 percent scared, maybe the other way around? Regardless, she hopes to pursue an MA/MFA in either creative writing or sound art studies.
9. Tim Madden, American University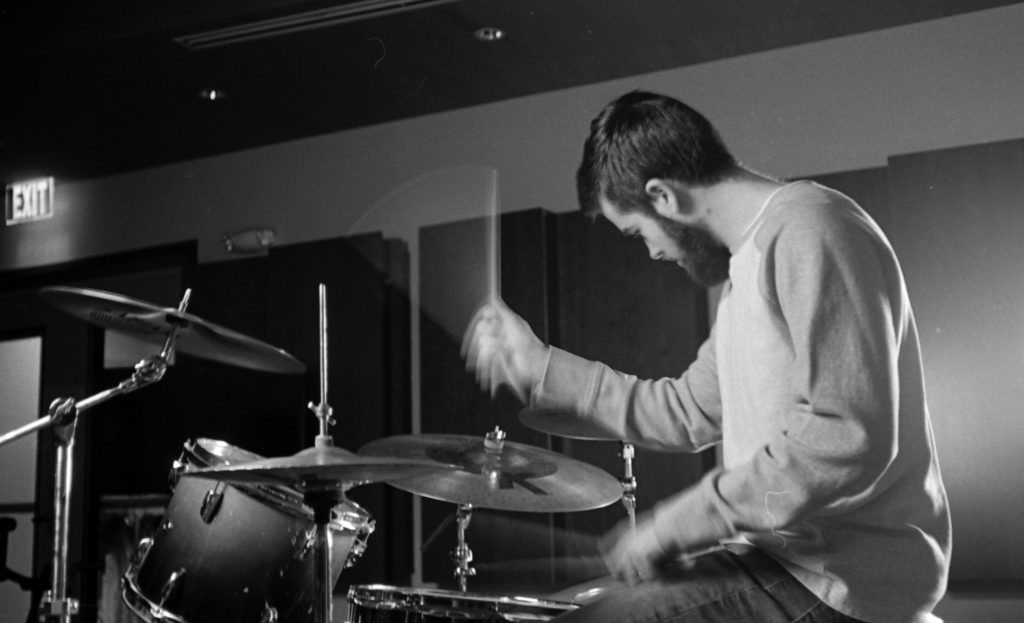 Following your dreams and pursuing your passions sounds like all that jazz, right? Tim Madden, classical percussionist who plays classical piano, jazz drum set and vibraphone would say so. After specializing in one area of music for 11 years, he has no intention of slowing down. Now, in his last year as a double major in Music and Audio Production, he reminds all professional musician wannabes out there to take it easy. "You don't have to be in a practice room until 2 a.m. beating yourself up over one passage. Get dinner with friends; find people to play a sport with; take a walk; ask for help when you're stressed. You only get to be young and in college once. You should take advantage of it," said Madden.
Madden's maturity shined from the beginnings of his undergraduate career. American University invited him to perform at the prestigious President's Circle Dinner as a sophomore. He played in the jazz quartet that provided entertainment throughout the evening. Even though he said it felt like they were muffled in the background, they didn't go unnoticed. "We had a gentleman come over and compliment us on our performance of 'How High the Moon' which was a pleasant surprise," said Madden. Driven and determined Madden will finish up undergrad in Spring 2019 but will continue at AU for another year to earn a Master's in Audio Technology.
10. Hank Landrum, Florida State University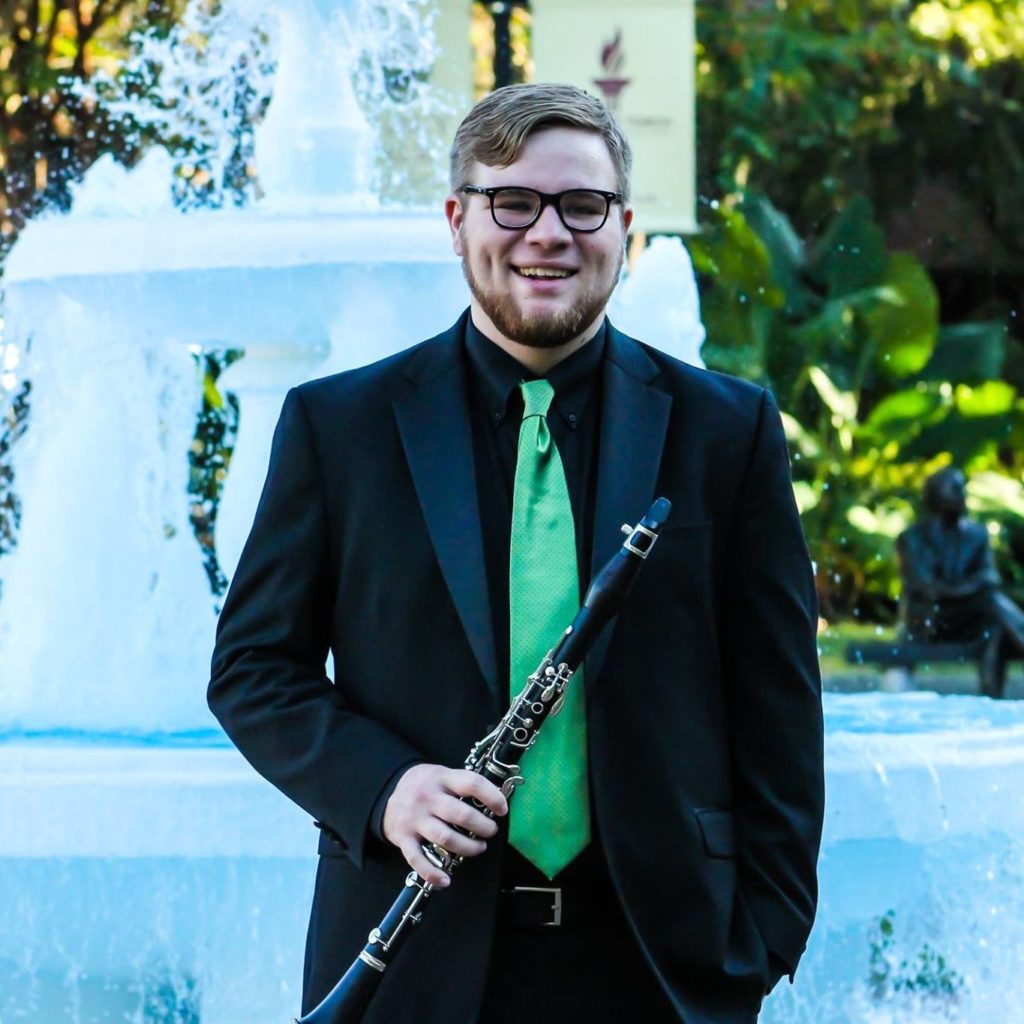 FSU senior Hank Landrum knew music called to him from a very young age. He said he knew how talented he was but didn't know how hard it would be to pursue a career and education in clarinet performance. "The most difficult part was putting in the work," Landrum said. "Realizing I had to put in the work and be confident if I wanted to be the best was a huge milestone on my journey to becoming a professional musician." Landrum spends about three hours with his instrument each day.
Landrum scored an acceptance into the National Symphony Orchestra Summer Music Institute during his sophomore year of college. The four-week-long music intensive at the Kennedy Center in D.C accepts only 60 students across the nation each year. And as a freshman, his teachers selected him to perform in a master class for Mark Nuccio, a visitor from the esteemed New York Philharmonic. "This was a huge confidence booster," Landrum said. With grad-school right around the corner, Landrum hopes the never-ending hours of practice and commitment will pay off.
If you're serious about music, then you seriously need to attend The NAMM Show 2019. With 7,000+ music products, live concerts and career networking sessions, music students get a unique opportunity to explore their career options and connect with industry professionals. Register through the GenNext program today!
This post is sponsored by The NAMM Foundation.