This post is sponsored by The NAMM Foundation.
Exclusive concerts? International parties? Seminars and panels with Scooter Braun and the CEO of Instagram? Sign us up. Music majors and faculty grow by attending key events in the community in order to collaborate with musicians worldwide. These 10 music conferences offer extensive networking opportunities like one-on-one mentoring, clinics and more designed specifically for college faculty and students. Ready to get a leg up in the music world?
Here's a list of the top 10 music conferences coming in 2019.
When: March 25–28, 2019
Where: Miami, Florida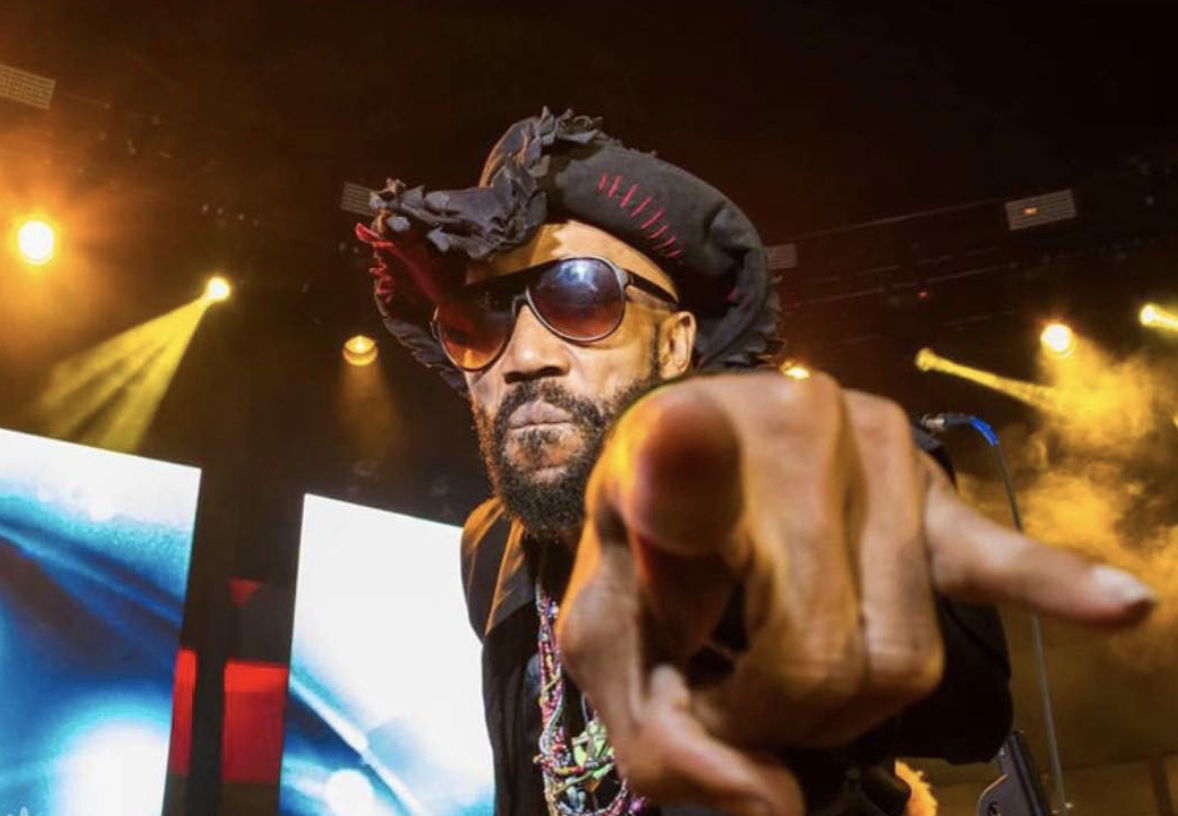 Wait for the beat to drop at this electronic dance music (EDM) conference. This weekend-long conference kicks off Miami Music Week, which ends when EDM followers from around the world come to see Ultra Music Festival. The conference brings together DJs, record label reps, producers, promoters and radio media. In 2018 WMC brought in DJs Fedde La Grand and Jauz to join in on seminars and panel discussions for aspiring DJs. Artists and surrounding participants throw parties in Miami to welcome the crowd. WMC badge holders in 2017 could also access events like the WMC DJ Spin-Off. At last year's WMC VJ Challenge, VJs, or video jockies, used their technical mastery of sight and sound to give the audience a sensory overload. VJ submissions were judged on their intro (always important), tricks, creativity, audience interaction and more. The EDM world continues to evolve with technology and the WMC helps you stay on top of all the latest developments.
When: May 9–12, 2019
Where: Norfolk, Virginia
Want to meet 7,300 musicians from all over the world? The East Coast Music Conference keeps fans updated with your progress long after you leave Norfolk by keeping each member connected in their conference network. "We want artists to leave full of current knowledge, of course, but we also want them to be inspired, have new ideas about how to work and live as musicians, to have reached new fans, and to have made connections that will help them do that," ECMC Executive Director Drew Little said. You'll learn more about the instruments at ECMC. After attending workshops in publishing, sync licensing, merchandizing, recording and more, feel prepared to negotiate your way into a music deal. And you'll learn it from platinum and gold ranking professionals like Michael C. Smith, founder and president of The Carlton Smith Music Group, and Andrea McKee, songwriter and founder of Lymlight. Once the music pros school you, head to the Neon District for performances from all types of musicians like country artist Augusta Ray and hip-hop duo Dark Matter.
When: April 25–28, 2019
Where: Historic Downtown Lancaster, Pennsylvania
LAUNCH Music Conference attendees get to be more than one in a crowd of thousands. Students looking for a career in music first sit in on discussion panels or seminars; then they sign up for one-on-one mentoring. Attendees with a VIP Badge get to sign up for one 15-minute mentoring session. Last year mentors included Mike Mowery, CEO of Outerloop Management & Outerloop Records, Jen Kellogg, tour accountant for Vans Warped Tour, and more. And at the discussion panels attendees hear from bands like August Burns Red, Texas in July and This or the Apocalypse. "The biggest takeaway from the conference for me was in the ability to get an actual hands-on feel for the music industry and the mindset of the people in it. LAUNCH is a fantastic event for networking and putting yourself out there with people that can actually further you and your career," West Chester University senior Kyle Fisher said. Study up on the mentors before signing up for your mentoring session at LAUNCH so you can make sure their strengths align with your career goals.
When: January 24–27, 2019
Where: Anaheim, California
NAMM has worked for more than 100 years as the not-for-profit music products association, showcasing the latest innovations in the music industry at their annual trade shows in Anaheim in January and in Nashville in July. Join the music innovation revolution at The 2019 NAMM Show where college music students and faculty have access to more than 7,000+ music products as well as an open invitation to attend live concerts and special events, as well as college-to-career educational and networking sessions. Faculty and students are invited to attend more than 400 educational sessions presented by NAMM partners, such as AES, TEC Tracks, A3E, Dante, ESTA and more. NAMM's GenNext program presents sessions curated by The College Music Society tailored specifically to college music majors and faculty. The sessions focus on industry-based topics as well as entrepreneurship and resume building. GenNext attendees also get to meet leaders in their field like top sales reps, audio manufacturers and entertainment companies. You can check out the education, special events, and networking opportunities here. "We want motivated, focused music majors to be with us to explore their career options and all throughout the GenNext program—you have the potential to meet and network with industry professionals. The GenNext program at The NAMM Show is a pathway for many connections," Executive Director of The NAMM Foundation Mary Luehrsen said. For the music faculty molding the minds of the next generation of music makers, teachers, and music business leaders, NAMM hosts a GenNext Faculty Mixer. Back on the show floor, exhibitors include ZT Amplifiers, Casio America, Bigsby, 108 Rock Star Guitars Yamaha, Conn-Selmer and more. Prepare to leave feeling inspired! And possibly employed.
When: March 8–16, 2019
Where: Austin, Texas
Aspiring musicians headed to the South by Southwest Film and Music Conference learn about more than music. With over 20 tracks to choose from, students and faculty learn from experts in topics like Music Industry and Culture, Touring and Live Experience, Experiential Storytelling, and VR/AR/MNR. Within these tracks, students at SXSW can sit in on workshops like "Artist Development" or "Agents & Talent Buyers Peer Meeting." Or opt to spend your time in one-on-one mentoring sessions or roundtable discussions about cutting-edge topics like "VR Filmmaking" and "Funding and Artist Support." In 2019 vocalist Shirley Manson and singer-songwriter Lauren Mayberry will give the Music Keynote. You can even hear from CEO and co-founder of Instagram, Kevin Systrom, for the Interactive Keynote. Instagram builds your fanbase and you want to hear how developing Insta technology can enhance your social engagement. Don't miss out on an opportunity to explore the complex and competitive world of music at SXSW.
When: June 4–7, 2019
Where: Palais des Festivals, Cannes, France
Midem is always on the pulse of the "next big thing" in music. This international conference identifies new business models. Think about how the first streaming services changed music distribution forever. Midem caught on to that before you even knew about Spotify. Influential speakers at past Midem Conferences included CEO of Concord Music Scott Pascucci, head of LATAM and Youtube/Google Play (Brazil) Sandra Jimenez, and South African artist Black Coffee. In 2018 Scooter Braun gave the Keynote—you know, the guy who represents everyone from Justin Bieber and Ariana Grande to Zac Brown Band. "Midem provides access to the women and men who are shaping the music industry. The conference program ranges from discussion of the streaming sector, the state of 'live,' how the indies are developing, use of music in television and films and the latest way to monetize music," Director of Communications Mike Williams said. Midem dedicates an entire room to international music, and in 2019 the "Worldwide Village" will spotlight Asian, African and Latin American music.
When: March 24–29, 2019
Where: Burbank, California
Dying to get your demo to music industry execs? Instead perform your best set for thousands of music industry execs while supported by talented sound engineers and a professional backline at the MUSEXPO Creative Summit. Katy Perry, Jessie J and Gavin James, all performed at MUSEXPO and look how far they've made it. "MUSEXPO provides college students the opportunity to educate themselves on what is happening in the global music industry now. While the classroom [helps to] understand the general framework of [the] industry, it just isn't possible to [know what's] in the present unless you're in the middle of it," Senior Vice President Monte Malone said. Past speakers include Michael Rapino, the Chairman/CEO of Live Nation, Chad Hurley, Co-Founder of Youtube and Will.I.Am of the Black Eyed Peas. MUSEXPO also partners with NBCUniversal to give you the networking opportunity that could kickstart your career. Key creative team members attend the conference and hold panel discussions. The best part? Attendees can pitch music in advance for current and future NBCUniversal projects. Alright, sign me up.
When: TBA for 2019
Where: Ibiza
Head to Ibiza in 2019 for the ultimate worldwide collaboration of EDM pros at the International Music Summit College. And with the slogan "learn by day, party by night" you're in for the weekend of a lifetime. "For just €50 students receive a crash course in electronic music—two days of learning and career development from the best experts in the industry. Each delegate has the opportunity to receive a 30-minute one-on-one career coaching session and get bespoke, practical advice on how to achieve their career goals," IMS College marketing manager Katie Sallows said. In 2018 IMS College's schedule included an entire session dedicated to the future of dance music led by Breakwave and Keep Hush Founder Fred Coneybeare. Attendees also learned how to distribute their music in "Publishing 101" with Mark Lawrence of Black Rock Publishing. And the party doesn't stop there. When the sun goes down, attendees go to a concert with performers like Dubfire& Camelphat at Elrow, Manu Gonzalez and MamboBrothers.
When: May 2–4, 2019
Where: Los Angeles, California
The American Society of Composers, Authors and Publishers offers exactly what it promotes: a way for composers, songwriters and music publishers to collaborate. Artist Meghan Trainor went to ASCAP's "I Create Music Expo" in 2010. And in 2018 she returned as the keynote speaker, recalling how she met Natasha Bedingfield at the expo and attended sessions by Justin Timberlake and Ludacris. "There are so many panels that cover so many different topics, from publishing to marketing to music advocacy and beyond, so the highlights are always different for each individual, depending on what they wanted to get out of the EXPO," media correspondent Shane Dutta said. Panel sessions like "How to Make it in the New Music Business" and "Here's the Deal: Publisher-Songwriter Relationships" prepare you to walk into meetings ready to launch your career. Or you can pump up a new musician to kickstart their career as an exec at Sony or Columbia Records.
When: October 24–26, 2019
Where: Louisville, Kentucky
The College Music Society National Conference is all about the students. "The College Music Society is designed primarily to provide college- and university-level musicians to share and discuss their research and creative activities," said Executive Director William Pelto. "The NAMM-CMS GenNext Program, which occurs annually in January (see #4), provides student-focused programming specifically geared toward students interested in careers in the $100 billion music industry." Pre-conference sessions in 2018 included "Creating Interactive Content for the 21st Century Music Student" and "Video & Gaming in Music Instruction." Performers from all walks of life, including students, professors, retired professors and independent musicians, showcase their orchestral skills with wind and string ensembles, choruses, piano arrangements and more. Graduate students present academic papers and host clinics like "So You Want to Be an Administrator: The Wand Chooses the Wizard."
Bonus conferences and competitions:
When: December 19–22, 2018
Where: Chicago, Illinois
Good luck deciding how to spend your time with over 50 concerts, 90 clinics and four rehearsal labs to choose from at the Midwest International Band, Orchestra and Music Conference. In 2018, clinics included "Adventures In Band Building: How To Turn a Less-Than-It-Could-Be Into a More-Than-It-Should-Be" where aspiring and professional band directors discussed how to amp up their band programs in both size and quality. On College Night, high school musicians get to sit in as the top college music programs show off all their university programs can offer. And they can actually see those collegiate bands in action. The VanderCook College of Music Symphonic Band and the Texas Tech University Symphonic Wind Ensemble played in at the 2018 conference as well as adult, community, middle school and military ensembles. Registration opens October 1st for the 2018 conference; don't miss out. Visit The NAMM Foundation at Midwest at Booth #1107 and ask about GenNext at The 2019 NAMM Show!
When: August 2019
Where: Indianapolis, Indiana
At ease, students. The Drum Corps International Marching Band Competition invites only the most elite marching bands from North America to perform in front of thousands. And only students ages 13-22 can show off their skills. Auditions take place for three different classes of schools—World, Open and International. Marching bands get the chance to win awards and prestige through the championship title. But they can also make it into the DCI Hall of Fame. Six participants are elected in each year. Now step off and march into marching band greatness.
This post is sponsored by The NAMM Foundation.