Each year music festivals become a bigger and bigger obsession. From who wore what to the amazing food to the friendships you make along the way, and of course, the killer performances. But how do you decide which one to spend your money on without wasting your money? Each festival has its own persona and its own character; you have to find the one that lines up with your personality and music tastes. 
Check out these top 10 summer music festivals of 2019 to find your perfect fit. 
1. Bonnaroo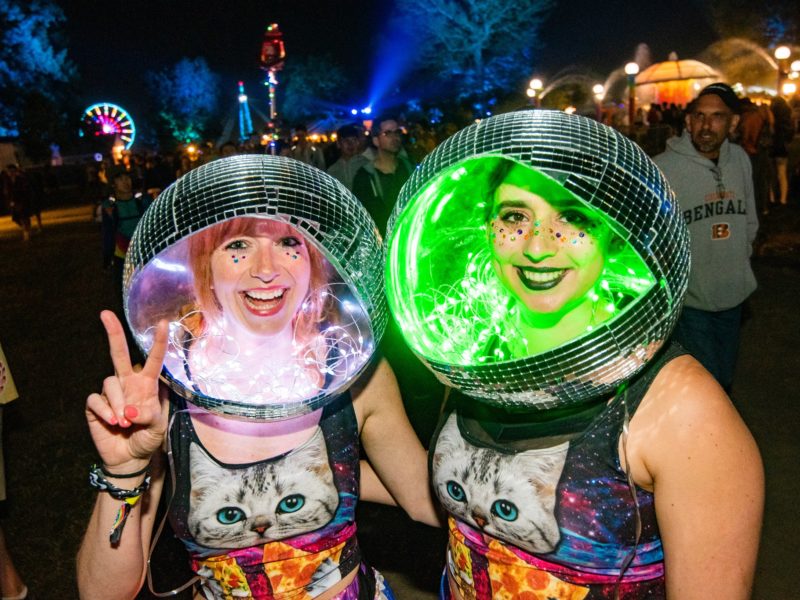 If you want an abundance of positivity, high-fives and amazing performances, Bonnaroo will fulfill each wish. Located in Manchester, Tennessee, on a 700 acre farm, Bonnaroo will help you escape from reality for four days. This festival features artists big and small from people like Childish Gambino, Kendrick Lamar and The Lumineers to musicians like King Princess, Billie Eilish and Kacey Musgraves. No matter the lineup, though, you will always have an unforgettable time at Bonnaroo. Arriving on Thursday and setting up your campsite really immerses you into the festival atmosphere. Go talk to your neighbors, make friends and radiate positivity—all will make your Bonnaroo experience more enjoyable. "Most people are extremely friendly and kind and they have each other's back to make sure everyone is having a fun experience," said University of Louisville junior Andrew Ramsey. Start your Friday off the right way by giving as many high-fives as possible. What else would you do on high-five Friday? On top of the once in a lifetime performances, you can join in on other activities that foster community like yoga, guided meditation, arts and crafts, and parades. No doubt, Bonnaroo will give you a one of a kind experience that you will cherish forever. 
2. Electric Forest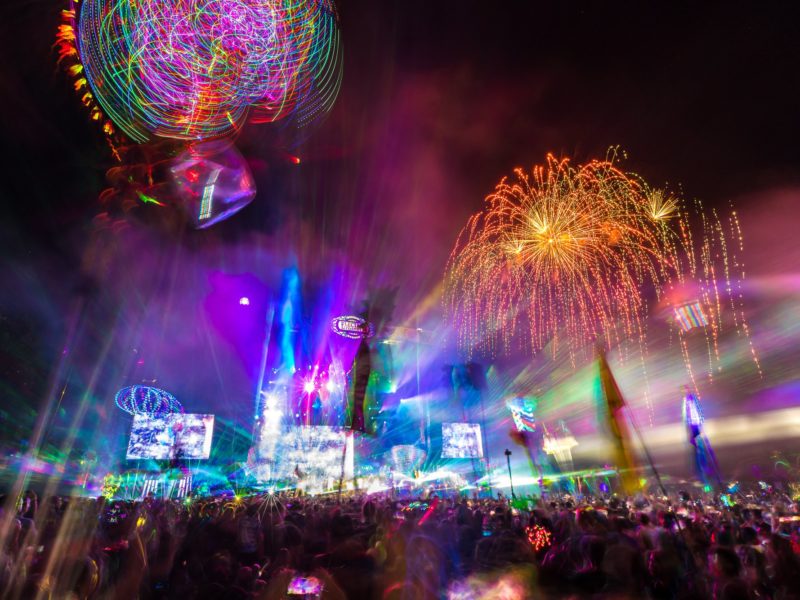 Electric Forest (EF), located in the forests of Rothbury, Michigan, caters to your inner EDM lover, featuring artists like Bassnectar, Odesza, Marshmello and Zeds Dead. Having a festival located in an actual forest makes Electric Forest one of a kind. Another thing makes Electric Forest so unique: the atmosphere. Everywhere you look you'll see different light shows and art, making this experience something you can't get anywhere else. That said, the people make ET really stand out from the rest. "[T]hey're very big into self-love and self-expression, so you have all these positive messages everywhere you look, and the energy among the other festival-goers is so friendly and positive. There's a lot of love around the festival," said recent University of Kentucky graduate Jen Mansfield. Who wouldn't want  to watch incredible artists perform while in nature surrounded by art? Sign me up. 
3. Lollapalooza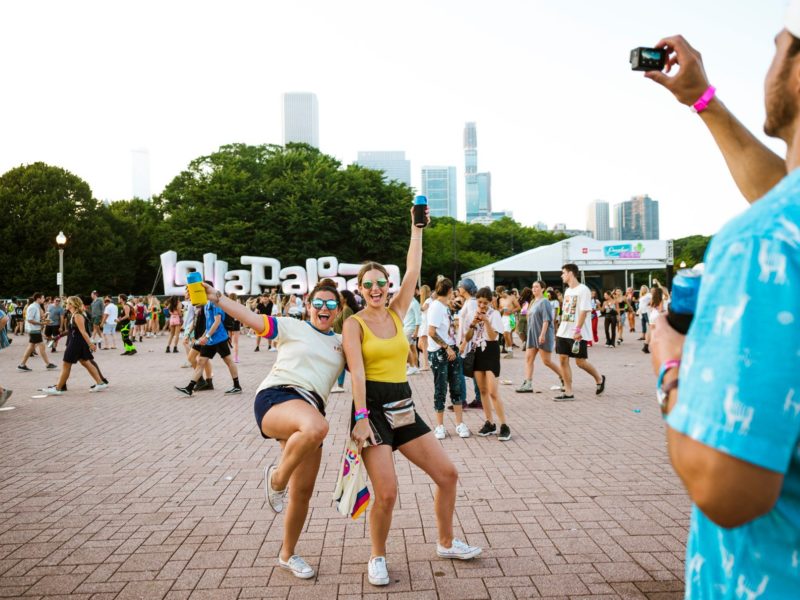 If you want a festival with a broad variety of music genres, check out Lollapalooza. They have performers like The Strokes, Tame Impala, Maggie Rogers, Twenty One Pilots and countless others. "They have a good mixture of rap, alternative, indie, EDM, etcetera and they are big-name artists. I can always count on a fire lineup," said University of Kentucky junior Melissa McVicker. Grant Park in Chicago hosts Lollapolooza each year, making it more urban than other festivals. With eight stages and over 170 bands from across the globe, this festival caters to everyone's music preferences. If you don't like the camping aspect of festivals, Lolla has you covered. You can post up in your hotel before and after the shows,  which gives you a place to shower and revive yourself unlike other festivals. On top of that, Lollapalooza has food from some of Chicago's favorite restaurants. No matter where you come from, you'll always get a little taste of Chicago at Lolla. 
4. Hangout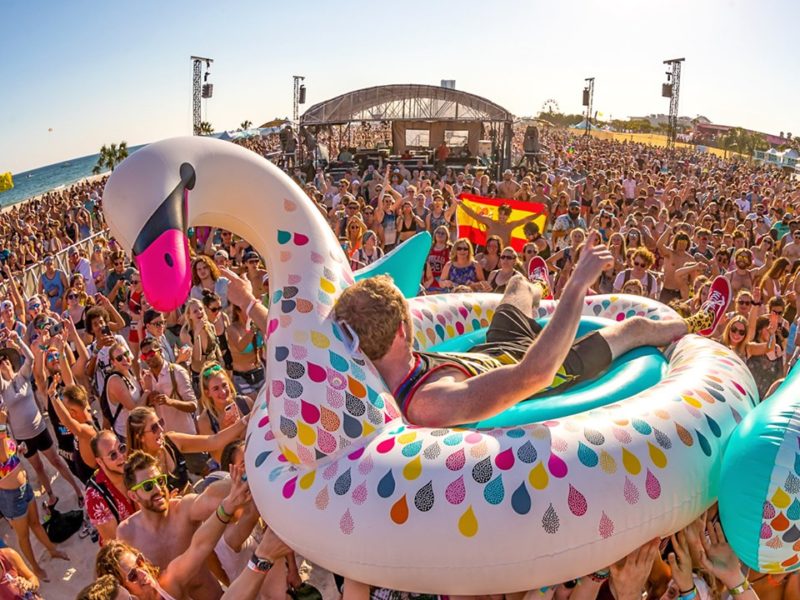 Love music? Love the beach? Check out Hangout Fest. Located on the beach in Gulf Shores, Alabama, Hangout combines a beach vacation and a music festival into one. "There's something so cool about being able to hang out in the ocean and listen to the live music that's really unique," said University of Alabama senior Paige Robinson. Think it can't get any better? Oh, it can. Add on a puppy kissing booth, beach volleyball, a tropical spa and roller disco on top of mind-blowing live music. In 2019, Hangout hosted artists like Travis Scott, The Lumineers, Vampire Weekend and Cardi B, providing  a wide variety of music for all tastes. At Hangout, one second you can enjoy yourself in a hammock on the beach and then get immersed in the crowd for your favorite band in the next. 
5. Bunbury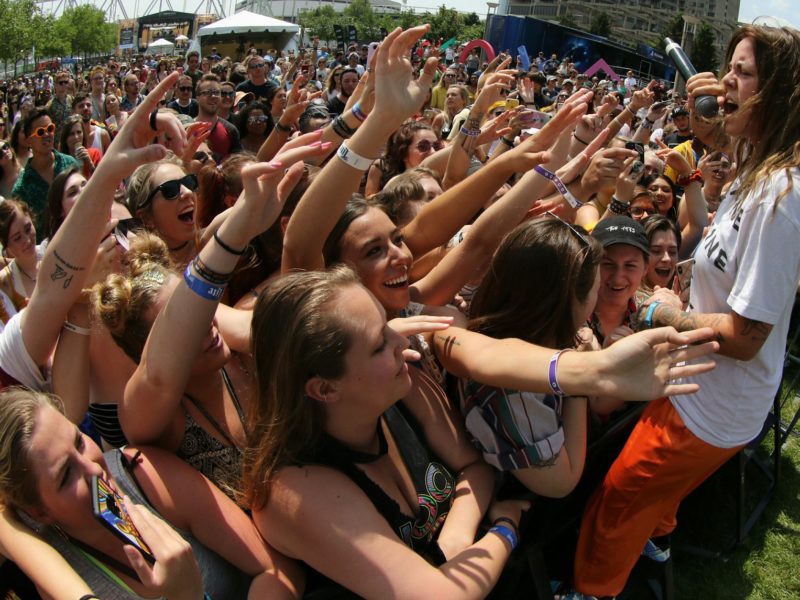 Looking for a more chill festival to start your career as a festival goer? Check out Bunbury. Located in Cincinnati, Ohio, along the banks of the Ohio River, Bunbury combines a natural and city feel. In 2019, Bunbury had artists like The 1975, Fall Out Boy and Run the Jewels perform on its stages. Having a more focused audience when it comes to music genre, check this festival out if you enjoy indie bands. The local art and vendors make it so unique. Bunbury has a ton of local artists displaying and selling their art at the festival. Same thing with food vendors; local food trucks like the Chicken Mac Truck serve you delicious food in between shows. Bunbury will make your love for music soar as you attend the incredible performances.
6. Terrapin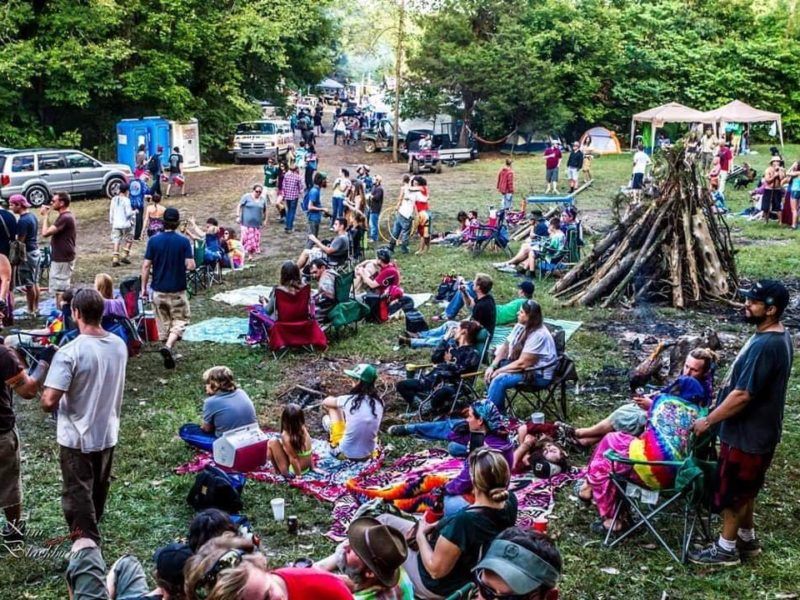 If you need some flexibility when it comes to music festivals, check out Terrapin. With four festivals at different times of the year (from April to October) on Terrapin Hill Farm in Harrodsburg, Kentucky, everyone can find a date that works for them. Although Terrapin doesn't have as much of a following as Coachella or Riot Fest, the festival works hard to foster an undeniable sense of community. "The environment is very friendly, welcoming, uplifting and unlike anywhere else I have been," said Jefferson Community and Technical College junior Holly Anderson. While the music festival might hold the highest-ranking on Terrapin Hill Farm, they also have an operating farm with produce and livestock. They also offer fun things to do in between shows, as well, like yoga and meditation. Terrapin makes a fantastic festival for those who aren't too sure about the bigger festivals just yet. 
7. Forecastle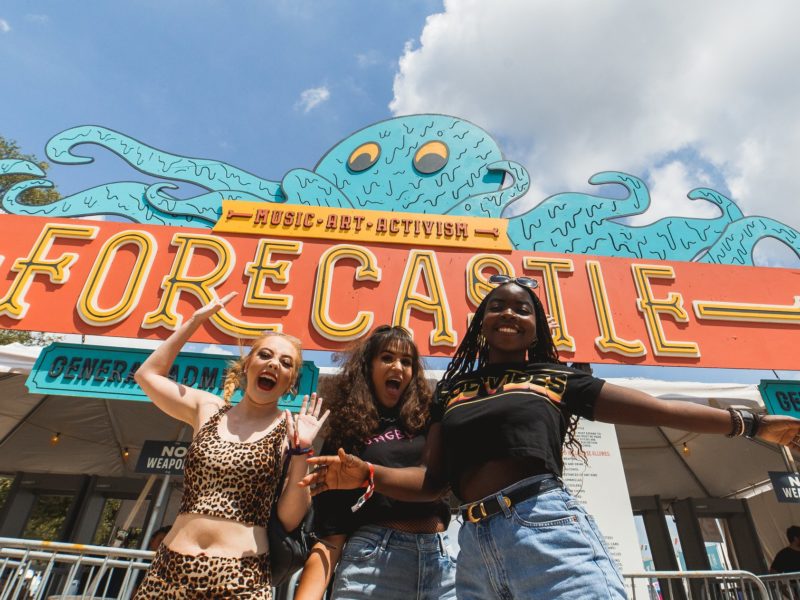 Want to combine music, art and activism? Check out Forecastle Fest. Located in Waterfront Park in Louisville, Kentucky creates an amazing atmosphere to see live music. In 2019, Forecastle brought in artists like The Killers, The Avett Brothers and Anderson .Paak & the Free Nationals. And those were just the headliners. They also hosted other major artists including Portugal. The Man, Cold War Kids and Nelly. Home to the Forecastle Foundation, they have dedicated to helping the environment and preserve natural lands. "What I like most about Forecastle is how they combine everything from music to art to helping our community," said University of Kentucky junior Kaylee Poling. Forecastle even has four different stages and a Party Cove with, as the name implies, a party going on all day. Plus, the festival highlights another important aspect: the art. Forecastle has dozens of booths with local artists full of band posters, jewelry, paintings and clothing, showcasing a little bit of everything for everyone. 
 8. Hometown Rising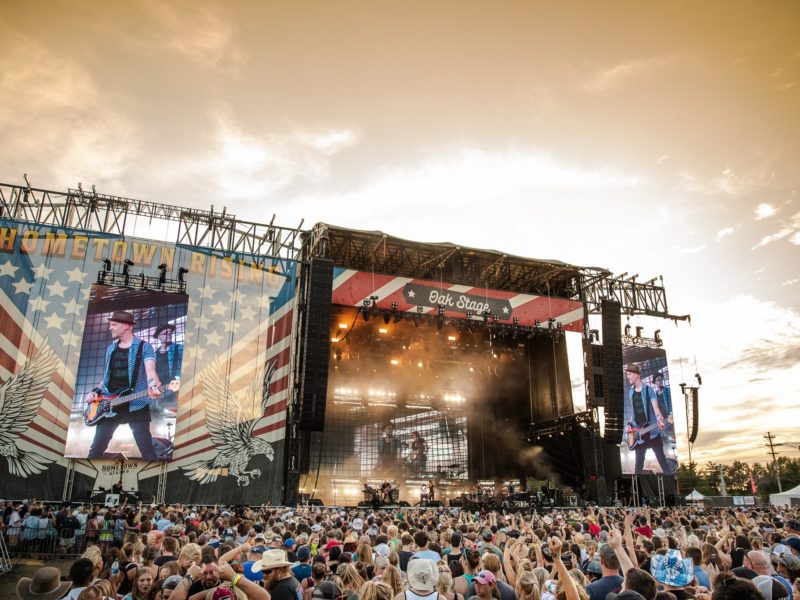 For all those country music fans out there, don't worry, you haven't been forgotten. Hometown Rising makes the perfect festival for releasing your inner cowboy. In 2019, Hometown Rising brought in big names like Tim McGraw, Little Big Town, Luke Bryan and Keith Urban. Though located at the Fair and Expo Center in downtown Louisville, Kentucky, Hometown Rising brings in people from all around. "I love the atmosphere of hometown rising, it creates a community that's unlike anywhere else," said University of Kentucky junior Rachel Vowels. Hometown Rising has everything to do from the Hometown Honky-Tonk, Speakeasies and, of course, the many bourbon bars. After all, what would a Kentucky festival be without bourbon?
9. Firefly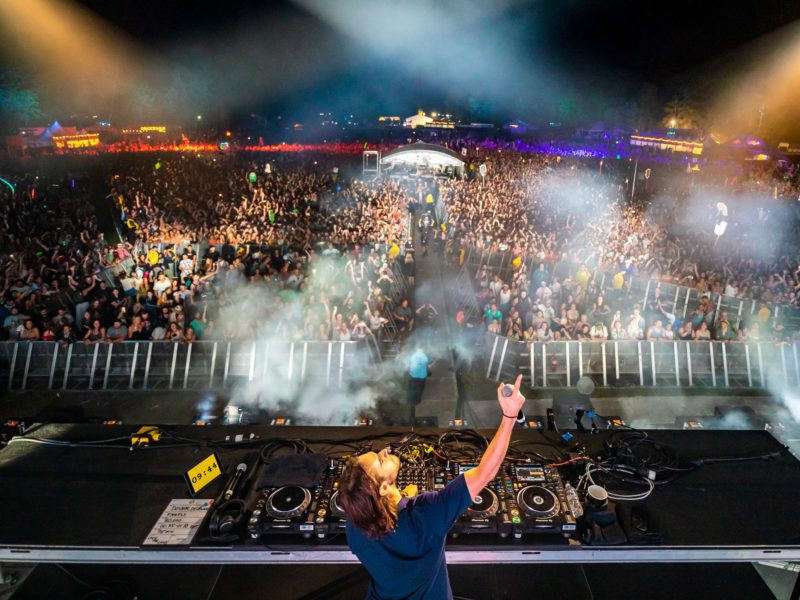 As the name implies, Firefly creates a magical atmosphere. Located in Dover, Delaware, they bring in bands and artists like Tyler, the Creator, Passion Pit, Post Malone and Courtney Barnett.They have a wide variety of music genres for all. On top of having mind-blowing musical performances, Firefly holds an art contest called The Woodland Art Project in which festival goers can create different art installations inspired by the festival. Another great thing, they host a food drive at the festival. Attendees can bring in extra food that volunteers then collect and distribute to impoverished populations. From the music to the acts of kindness, Firefly will give you an unforgettable experience. 
10. Voodoo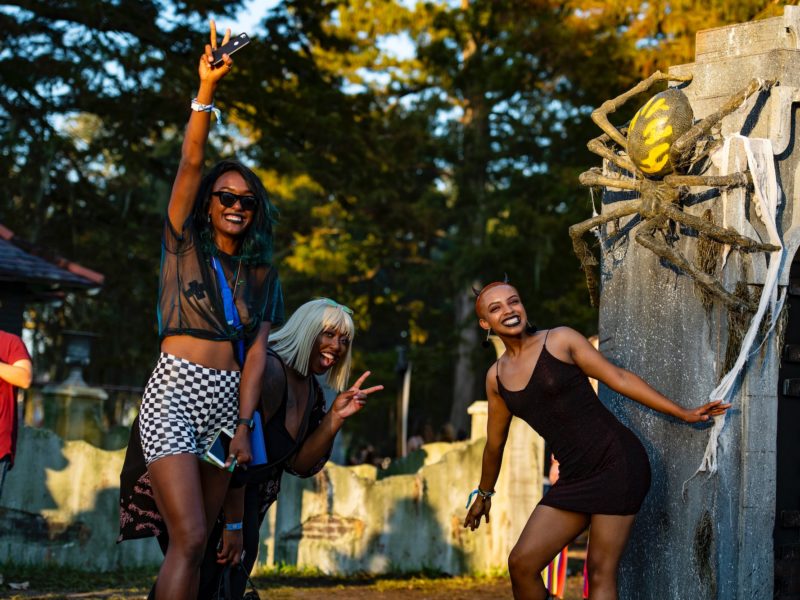 In need of some more spookiness in your life? Transition seamlessly from summer to fall at Voodoo festival. Located in City Park in New Orleans, Louisiana, Voodoo delivers an unearthly vibe. "I loved the Halloween theme," said Bellarmine graduate student Sarah Carney. Voodoo brings in musicians like Guns n' Roses, Beck, Rezz and Denzel Curry. Voodoo also features local chefs cooking up some of the best New Orleans food you can find. With their signature dishes like Shrimp Poboys or Fried Duck Quesadillas, you will definitely try something new. In order to enhance your experience at Voodoo, they bring in amazing artists so you can take a moment to appreciate the art and music around you. Keeping with the spooky theme, you can even check out the Mortuary Haunted Mansion. For your inner spooky self, check out what Voodoo has to offer.