This post is sponsored by The NAMM Foundation.
Imagine an exclusive front seat inside the music business. The NAMM Show delivers a once-in-a-lifetime experience to meet music experts from 7,000+ brands, producers and artists. Ready to start networking? Whatever your career goals are in the music industry, being awarded the NAMM President's Innovation Award Music Scholarship will turn that vision into a reality.
The NAMM President's Innovation Award gives $600 to deserving college music majors to get a head start on their music career by attending The NAMM Show. At The NAMM Show, winners meet hundreds of representatives and influential people from music companies like Connolly Music, Innovative Percussion, Yamaha, Conn-Selmer, D'Addario and more!
Music majors: The NAMM Show will get you places. Apply for the NAMM President's Innovation Award so you can make it to the show on your #brokecollegestudent budget.
Check out 10 reasons you should apply for the NAMM President's Innovation Award to launch your music industry career today.
1. You'll make exclusive music connections.
Networking matters—especially in the music world. The winners of the NAMM President's Innovation Award get the opportunity to attend sessions, exhibits and other networking events with important leaders in the music industry. You can't walk up and down the aisles of the show without seeing smiling faces with guitar pedals, synthesizers, woodwinds and more looking back at you. "The most important thing I have learned from this scholarship and from attending the NAMM Show is to take chances and make connections with anyone and everyone that you can. People at The NAMM Show are extremely nice and are amazing contacts for your future and possibly theirs," said 2018 Innovation Award winner Samuel Roten. Talk to representatives from music accessory manufacturer Ace Products Group or DrumLite to learn about tools for event production. You might learn about a new piece of equipment, or you might land a coveted internship. In the music world, it's all about who you know.
2. You'll start using music industry jargon—correctly.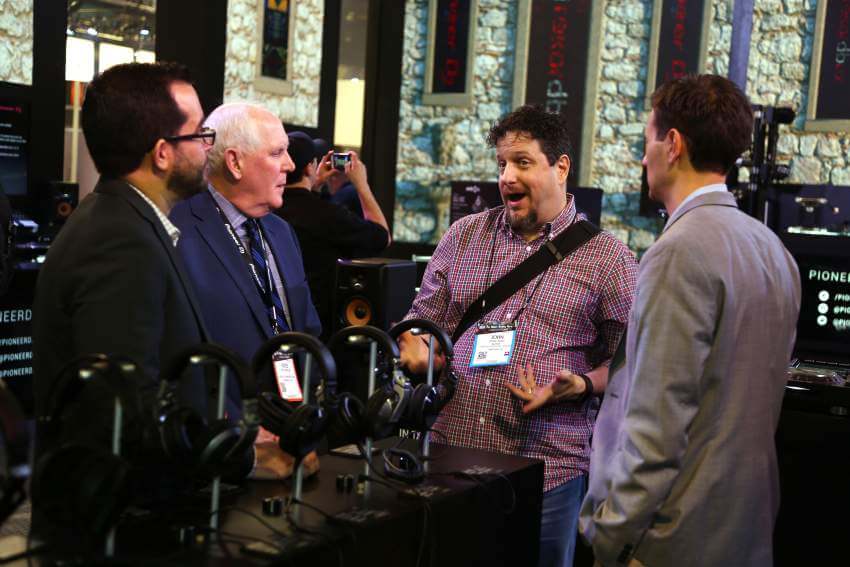 Sending in unsolicited demos may or may not land you a 360 deal. And let your agent figure out how to claim royalties from digital distribution. Don't walk into your first record label meeting sounding like an amateur. With so many emerging products, certification classes and music industry professionals, you'll pick up the music industry lingo you need to survive while at The NAMM Show. "Any student with any interest in the music industry should attend [The NAMM Show]. It's one of the best places to go and network with people from ALL facets of the industry," said 2018 Innovation Award winner Meghan Taylor. Travel the enormous Anaheim Convention Center's three floors of exhibit space to interact with more than 2,000 music products companies representing more than 7,000 brands—and make sure to see professionals from percussion specialists to boutique guitar sellers. Oh, and don't forget to attend one of the 550+ education sessions in meeting rooms at the Hilton, The NAMM Show education hub..
3. You'll travel like a real touring artist.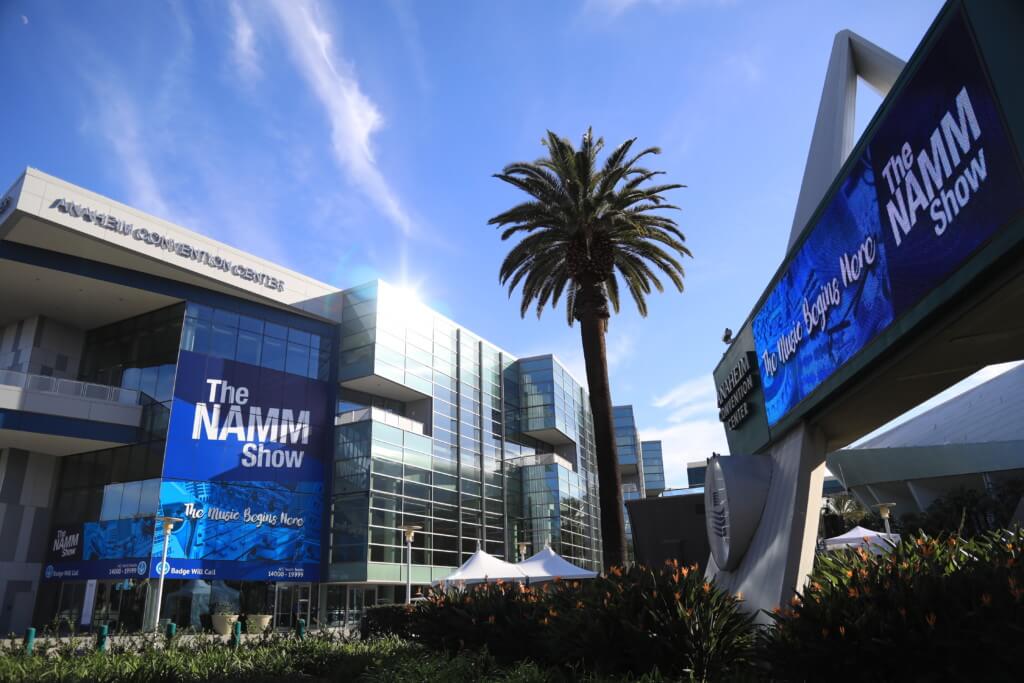 Get used to traveling the country—maybe even the globe—to become a true music pro. Why not practice now? The NAMM Show in Anaheim, California, gives you the opportunity to practice traveling with professionalism for the business you love. You'll also explore the massive Anaheim Convention Center. At over 1 million square feet, it's the largest convention center on the West Coast. "Be open to possibilities even when you aren't sure that they're right for you," said Taylor. Step off the airplane in a Babyface mood, ready to ask questions and learn all you can about how to make quality music.
4. You'll play with all the latest music technology.
The NAMM Show showcases products from more than 7,000 brands, all waiting to sit in your hands and help you make the next big hit. "I found the most beneficial opportunities presented to me at NAMM were the GenNext classes. These classes provided me with exceptional insight into the music industry that I could not have learned in regular college classes. They allowed me to begin thinking no longer as just a student in college attempting to make a living in the music industry, but also as an upcoming artist in my own right," said 2018 Innovation Award winner Lauren Frazier. Learn EAW ADAPTive Systems™ for working audio. Take the class "LED Technology: From Diode to Light" to create the coolest rave that belongs in a movie. You will find your music niche at NAMM and all the latest tech you need to become a leader in it.
5. You'll discover the music business like an insider.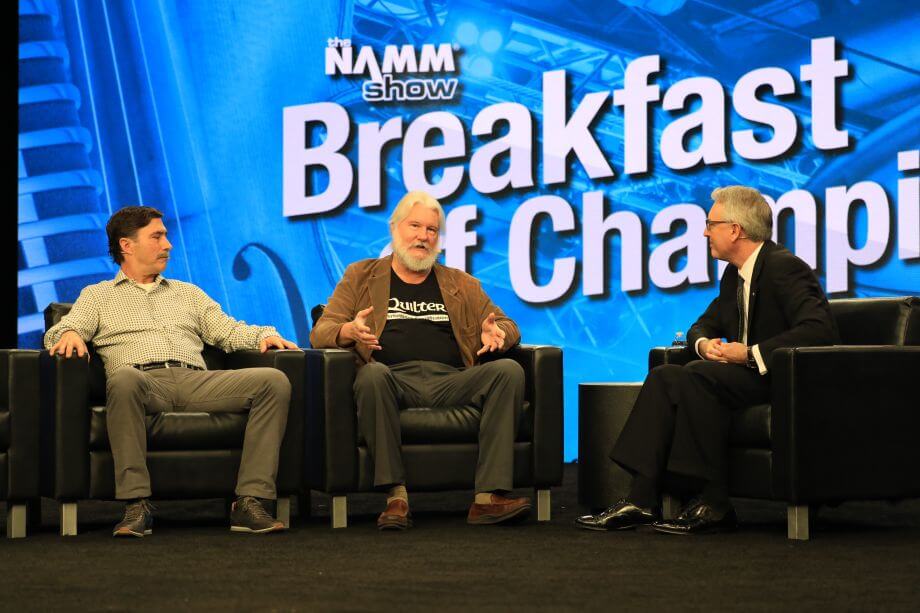 How do you even start to make money with your musical talents? The NAMM Show offers sessions all about the music business, teaching you how to turn your hours of practice into a career. Don't shy away from connecting with the big shots at Yamaha. "It was nice going up to just anyone you want. I could say hi to anyone and ask them whatever questions I wanted," said 2018 Innovation Award winner Alexander Ensing. At the 2018 event, the NAMM President and CEO Joe Lamond hosted Breakfast of Champions, a session where he interviewed big names in the music industry like Marty Szpiro of Jam Industries and Lee Anderton of Andertons Music about how they found success. A love of music bonds anyone, and those bonds can teach you how to springboard into your own music career. Lamond also hosts a special meet and greet with the Innovation Award winners, and that could be you.
6. You'll get certified in new skills.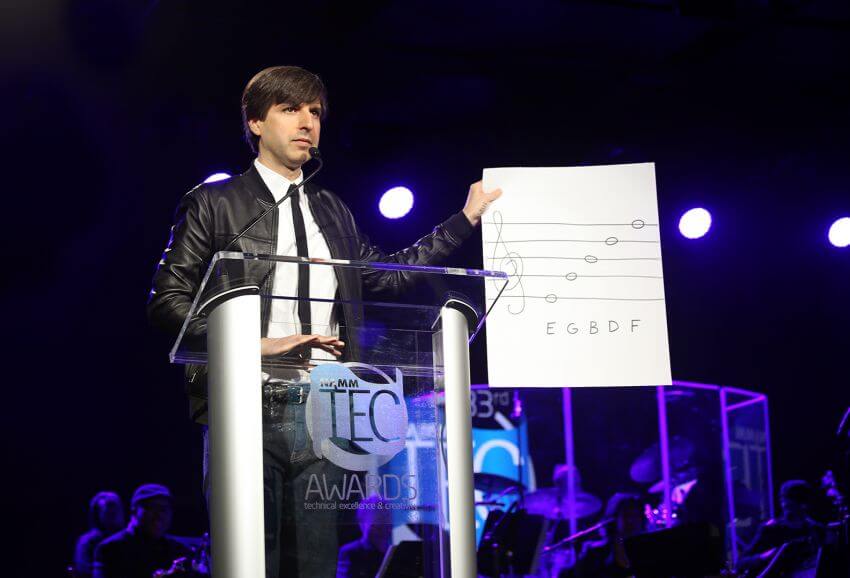 Explore the technical side of creating catchy tunes. The NAMM Show holds education sessions for certifications you didn't even know you needed. "The Entertainment Services and Technology Association (ESTA) is hosting a free education program at The NAMM Show for event technology professionals, and these trainings will be valid for ETCP (Entertainment Technician Certification Program) credits. ETCP is a big deal in the event tech community," said NAMM Director of Professional Development, Zach Phillips. Aside from certifications, The NAMM Show piles up education sessions in every aspect of the music industry. At Summer NAMM 2018, attendees listened in on "Crafting a Hit Record," an education session with a multi-Grammy panel. Or learn how to make the best first musical impression at the education session "How to Prepare Your Music for Pitching" led by Josh Young, CEO of Atrium Music. Stay tuned to the star-studded line up for The NAMM Show 2019.
7. You'll get major inspiration from famous musicians and producers.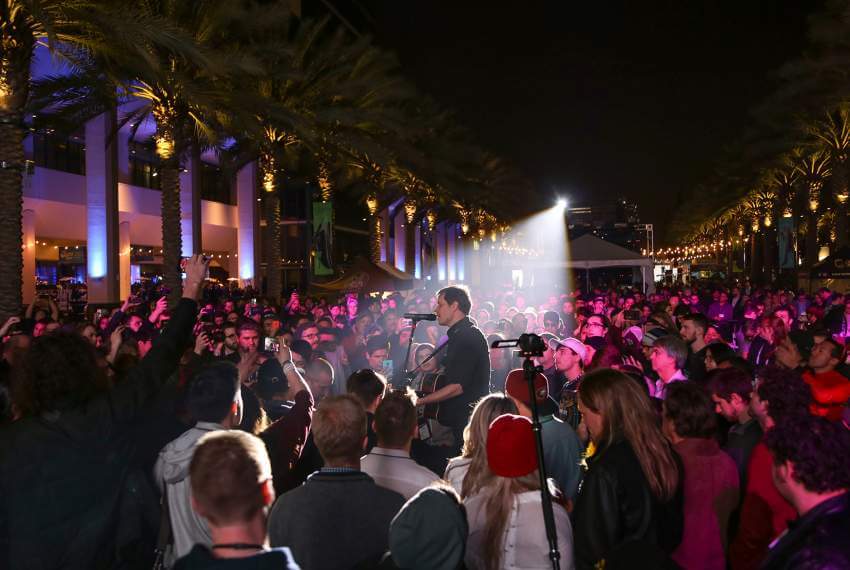 "I got to meet actual rockstars. I formed a triangle with Andy Timmons and Steve Morse from Deep Purple and listened to them talk about tendonitis from playing for so long. I got a cool, cheesy selfie out of it," said Ensing. Big-name artists also perform at The NAMM Show, like Ok Go, electronic musician Sherry St. Germain, Jade Hendrix, The Wimberley Bluegrass Band and more. Last year Vanessa Carlton, the Grammy nominated singer-songwriter shared her passion for music making and her journey beyond a thousands miles. "The NAMM Show is your community of creative people. It's where the inspiration is," said NAMM Foundation Executive Director Mary Luehrsen. Soak up some of the music god energy under the flashing lights and it might propel you straight into fame.
8. You'll create an experience tailored to your #musicgoals.
Explore each one of your music interests from orchestra instruments to event technology while exploring at The NAMM Show. "I have background in music education. I went the first time to see how I could help my students in the music industry. The second time I went I was an intern for the College Music Society. They partner with NAMM to put on a program geared to college students," said Taylor. Not many places in the United States offer the chance to gather with over 14,000 people that hold musical talents and businesses in every aspect of the music industry. "Most performers perform with great instruments and gear, and require skilled musicians with vast knowledge to collaborate with to achieve the 'sound and success' they wish to create. The NAMM Show is the hub for this energy, these people," said Luehrsen.
9. You'll learn how to run your dream music empire.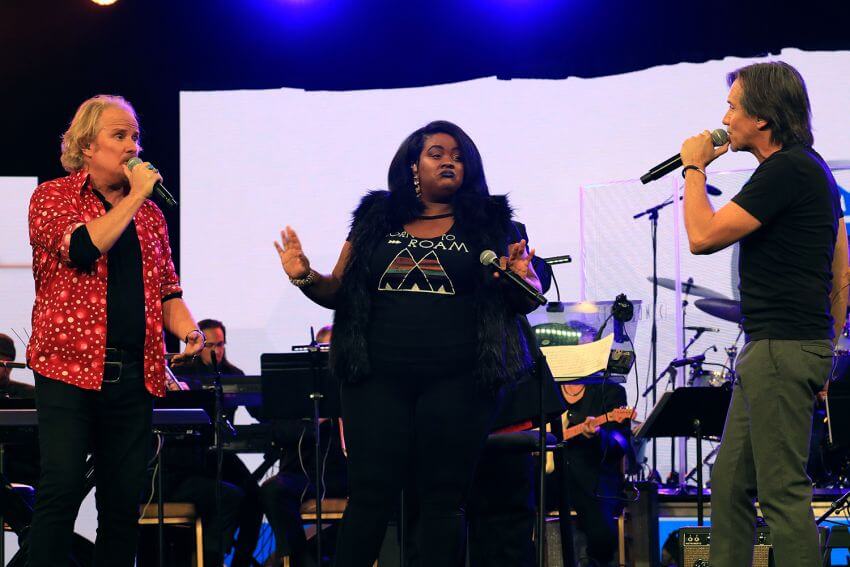 The NAMM Show does more than line up booths with leading music industry companies for you to meet. The NAMM Show also encourages its attendees to enrich their music knowledge. Join a boot camp about music retail right before demoing a custom Santa Cruz Guitar. Or learn about keeping your workers safe when they must to climb into the rafters at events in the presentation, "Working at Height for Non-Riggers and Developing a Fallen Worker Rescue Plan." Learn how to share your music talents and make a different too. Once you soak in all that knowledge, unwind by watching performers like Andy Grammer, Ok Go and The Masumi Trio. The world is your oyster at The NAMM Show.
10. You will discover (and plan) your future.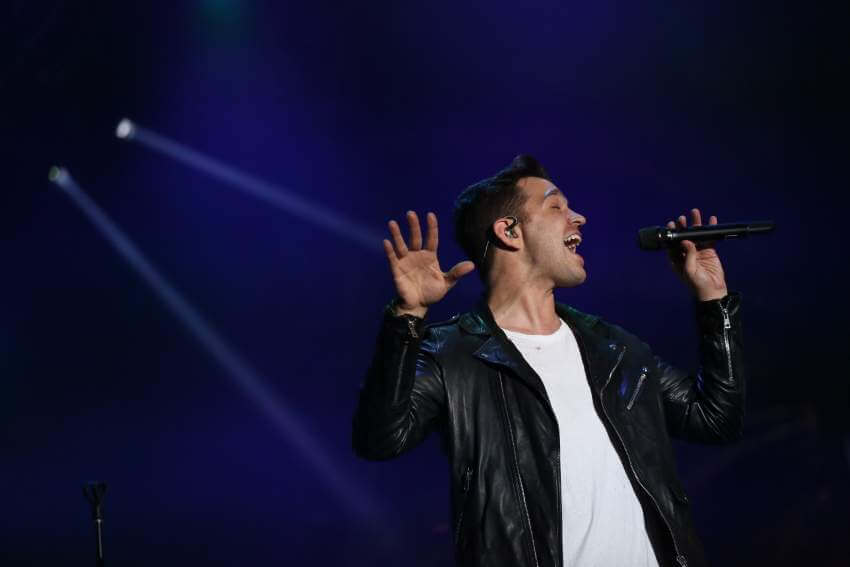 Nobody enjoys that phone call from your mom asking about your post-graduation plans. Let The NAMM Show help you find your niche in the music industry. "This scholarship gave me the ability to travel to California and experience what might have been the most influential trip of my life," said Roten. Dream of making it bigger than Calvin Harris as a DJ? Catch a deal on equipment or network with Mr. DJ USA or Pioneer DJ. Or if you plan to swoop in on your high school band director's job once she retires, start building your contact list for instruments at Adams Musical Instruments, Beechler Mouthpieces and Cannonball Musical Instruments. "The NAMM Show will either affirm that your current major is for you, or it will show you a new path you may have never considered which will suit you more," said Frazier.
Want to apply to receive the Innovation Award? Apply here. Consider yourself one step closer to networking with music pros and learning about the hundreds of companies that want to hire you. Not to mention, you'll gain exclusive access to once-in-a-lifetime concerts at the The 2019 NAMM Show.
This post is sponsored by The NAMM Foundation.