If meeting people in college seemed tricky, imagine the difficulty of meeting people in college with everything online. Thankfully, the number of dating apps grows every day to help us find the right person. But with so many apps to choose from, the process of finding the right one gets overwhelming. Each app differs, with its own defining features, to help you with the dating process.
READ ON TO LEARN ABOUT THE TOP 10 BEST DATING APPS FOR FINDING THE PERFECT RELATIONSHIP
10. Hily
Hily stands for 'Hi, I Like You' and feels a lot like any other social media platform. Instead of the typical swiping, looking at some pictures and one-sentence bios, Hily provides fun features. These features include compatibility quizzes, a video chat option, unique icebreakers, stories and live streams. As a collective, Hily's features make finding the perfect match so much easier and less awkward. Let's be real: who else cringes every time they try to make small talk IRL?
Hily also avoids any catfish or scammer accounts to keep you safe. They review each profile for verification, and any fake accounts they find get blocked. The app also immediately stops rude messages from other users. Plus, the app comes with an internal ranking system, so every time one of the accounts breaks a rule, their rank lowers; if their ranking gets too low, Hily shadow bans the account.
Hily makes the relationship journey a fun, enjoyable and safe process that leads to better communication and connections with others.
9. The Sauce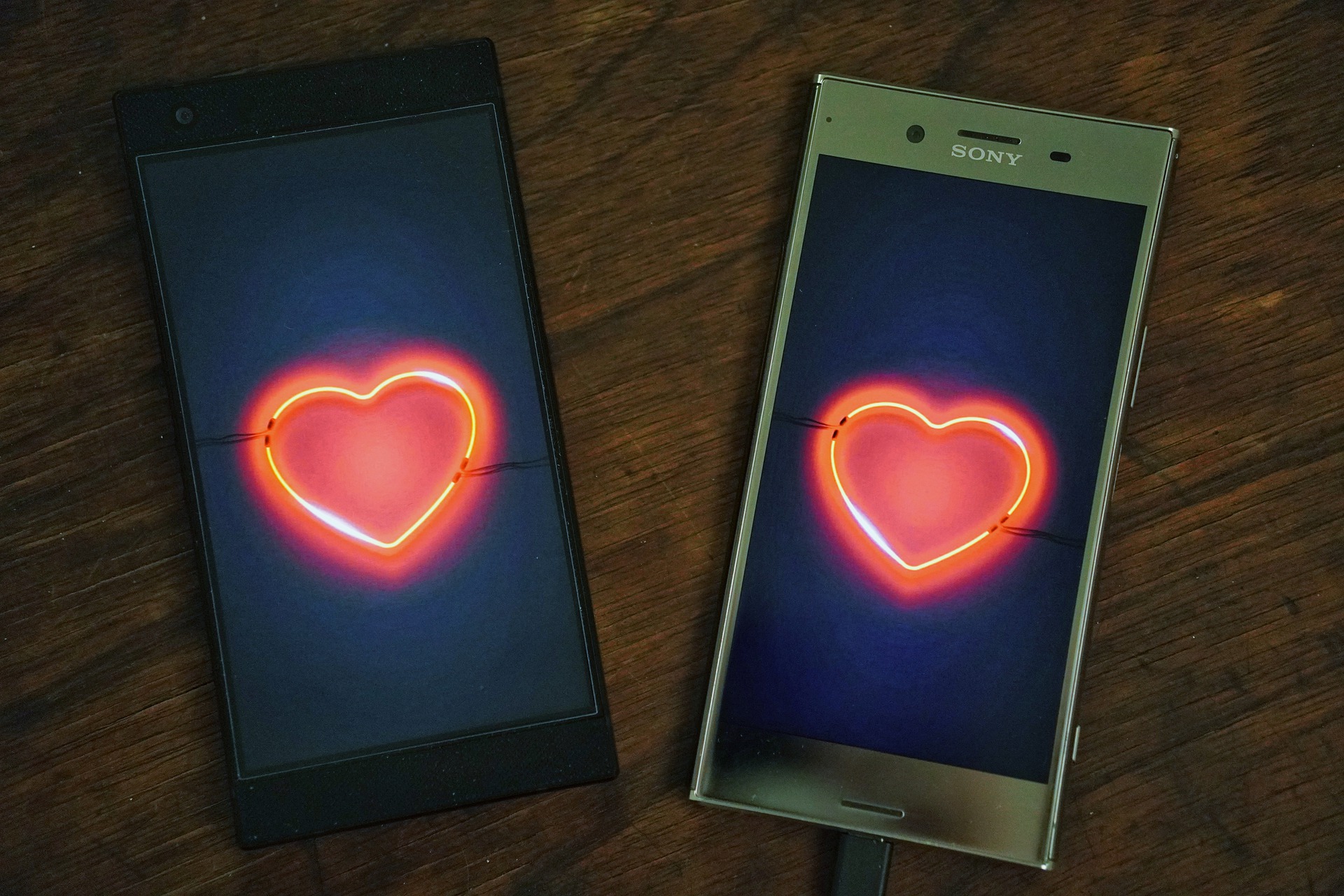 Everyone already knows the value of a picture, but what about a video? Most dating apps rely on pictures to spark the love flame, but The Sauce takes a different route. On The Sauce, you use videos instead of images to feel out a person's personality and vibe. They may even include their friends, family or pets in the profile. Who can say no to a puppy picture? You can see how they talk and act in person without any editing or filters, so no surprises on the first date. The Sauce's profiles let its users like and comment on the profiles to form a connection. It also comes with a setting specifically for college and university students that allows them to only view and match with other students.
The Sauce stays true to its motto, "making dating less dry," through its interactive design. The video-based profiles make you feel like you already know your matches.
8. The League
Do you consider yourself an intellectual, high-achieving person? If so, you probably want a partner that matches this energy. The League makes this easier. Defining itself as "a community designed for the overly ambitious," the app stays away from compatibility based only on physical appearance or shared interests. Instead, The League matches people with similar passions and ambitions.
The League makes getting matches simple. Every day around happy hour, you receive a group of people that you can review. To create the group, the app tries to only match you with those that meet your dating criteria and vice versa. If you don't message your matches within two weeks, they expire, so you need to act fast if someone matches your type.
Every Sunday night, the app hosts an event called League Live. Each member gets the chance to go on three video chat dates in nine minutes with their matches, basically modern speed dating.
7. Ship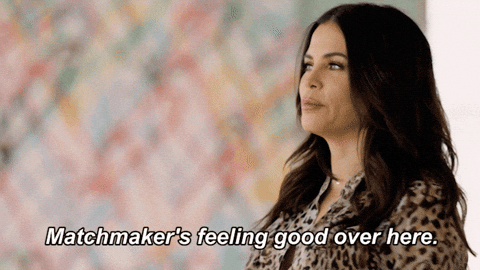 Say goodbye to going on those awkward blind dates your friends or parents set you up with. Ship lets your friends and family join the matchmaking process while still giving you control. After you create your profile, you can invite them to join your "crew." Once they accept, they can get to swiping for you. When they find a person they think you might like, you all can discuss the profile in your "crew chat." Ship helps avoid the fear of whether or not your friends and family will like your partner. They can give you better advice since they know all the same information you know about the match. It takes a lot of the pressure off of the dating process.
You can also stay updated on your other single friend's activity in the app. This lets you give your opinions on their matches and avoid stirring up any drama by accidentally connecting with someone one of your friends connected with.
6. NUiT
Do you feel tired of asking someone about their sign only to end up disappointed with the incompatibility when coupled with your sign? NUiTs got you covered. NUiT creates a new way of dating, using the power of astrology and the universe to find your perfect match. To create a profile, each member fills out their astrological birth chart details. Then, the app converts the information into your "cosmic personality traits," provides personal information for a deeper self-understanding and gives you the tools to meet new people.
Each profile receives a score based on compatibility as well as insights about their chart placements. NUiT uses four different categories to score the profiles: romance, magnetism, business and friendship. Unsure of what a specific placement on someone's chart means? NUiT explains it for you. Once you think you found a match, you can start a private message with them. In addition to matchmaking, the app also sends you a daily horoscope for free. Take that, astrology Instas.
NUiT also prides itself on inclusivity of all genders and sexual orientations, including non-binary gender identity and an extensive spectrum of preferences.
5. Match.com
As one of the first dating websites, Match.com successfully creates new love stories. Beginning back in 1995, Match.com plays a role in many successful relationships. They want to keep the search for love simple, but still fun. Match.com adds fun features to keep their app and website modern and create sparks between single people worldwide. For example, to avoid any weird pauses in a conversation, the app gives a list of seven romance-related games that you can play with your matches. They also host events in many major cities called "Stir Events," where local singles can meet and talk to each other in person.
When you create your profile, Match.com gives you several writing sections to express your personality and what you look for in a relationship. It also lets you add up to 26 photos to the profile. Once you see a person who piques your interest, you can message them through a completely anonymous email address connected to your profile.
To maintain safety, Match.com carefully investigates any photos on a profile to avoid any fake accounts. All personal information, such as your name or contact information, stays private until you feel ready to share.
4. Coffee Meets Bagel
Many dating apps comes with a common feature: swiping. But not Coffee Meets Bagel. Coffee Meets Bagel, also known as CMB, takes the title of the "original anti-swiping app." Instead, the app sends you a batch of 'bagels' or quality matches every day around noon. The app chooses the bagels based on your specific type. The algorithm considers who you like, your preferences and the singles available near you.
Once you receive your matches, you can start a conversation with the ones that you like. To make the initial conversation more exciting and meaningful, CMB gives you personalized ice breakers. CMB gives you the option to meet the match over video from the comfort of your own home. No more wasting time on small talk or endless swiping.
3. Bumble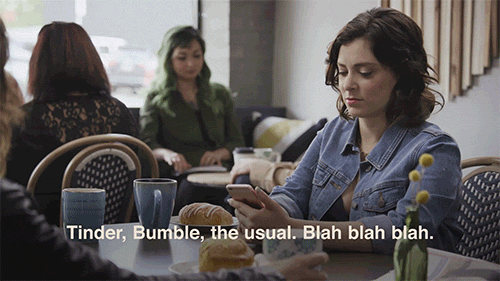 In 2021, women should shoot their shots and Bumble makes this a priority. No more waiting for a guy to make the first move. Bumble compares similarly to Tinder in that you create a profile and swipe to match; however, Bumble only lets the women send the first message. The instant messaging feature helps you make the first move without any awkward tension. Everyone feels braver behind a screen, which makes creating a memorable first impression easy.
Sophia Villalonga met her current girlfriend of eight months on Bumble while swiping during her junior year. Relatively fresh out of a relationship at the time, Villalonga wanted to meet new people and form new connections, but not necessarily looking for a relationship.
"The app really sped up the relationship," Florida State University senior Sophia Villalonga said. "There was no period of getting introduced or trying to get the others' attention. I am so thankful for the app because it led me to a wonderful relationship."
The app avoided the sometimes inevitable, awkward first introduction and made the transition from talking to dating easier. On the first date, the conversation flowed naturally because the couple created a solid foundation messaging on Bumble. Bumble helps create more than just romantic relationships. It includes an option to look for platonic friends in your area or business networking opportunities. Bumble creates endless chances for connections.
2. Hinge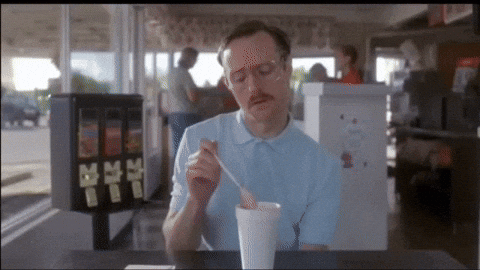 Most people using dating apps hope to one day find a relationship that makes them want to delete the app. Because of this common goal, Hinge brands itself as the "app designed to be deleted." Hinge wants to help people form long-lasting relationships. They believe three main components create a solid relationship: authenticity, courage and empathy. The app only allows a small number of swipes a day, requiring the users to think carefully about their decisions. This aspect leads a lot of people to consider it as a more serious dating app.
"We met on Tinder in early November of 2020, but I never answered his message because I did not take the app that seriously," Florida State University senior Ally Brito said. "Then we matched on Hinge a couple of weeks later, and since you have to be more selective on [Hinge] and it's more serious, I messaged back."
When swiping through Hinge, it feels comfortable knowing that almost everyone wants a more serious connection. This gives a sense of confidence that makes you want to message back.
"We met up the following week and facetimed a lot over winter break," Brito said, "In January of 2021 we became more serious, and now we live together and have a dog."
You still provide the usual pictures and bio to create your Hinge profile, but the app also requires you to answer at least three prompts that show on your profile. These prompts include quirky questions that help spark up a conversation and show your personality. The app's use of these elements and a straightforward matching system proves it as one of the best apps for college students and young adults who want a long-term and serious relationship.
1. Tinder
Tinder, best known as one of the most popular dating apps for college-aged students. The app gets a bad rep as the "hook-up" app, but the casual nature of it plays a part in the classic trope of love finding you when you least expect it to.
"Long story short, three months after matching, he visited me at school and we started dating," Florida State University senior Zoe Risch said. "I'm thankful for Tinder because it helped me find someone so special when I least expected it."
Some of the best relationships form out of the blue. With Tinder, this helps the process feel more natural and comfortable.
"It was just another day of checking social media and Tinder happened to be part of my daily social media routine. I swiped, and we matched," Florida Atlantic University graduate Malorie Wood said. "Here we are three years later, planning out our future and moving in together soon."
Tinder's simple design makes it easy to form connections with other single people in your area. It looks similar to a deck of cards, swipe left if you don't like someone, swipe right if you do and swipe up if you Superlike someone. If two people both swipe right on each other's profiles, you match and can start messaging each other. Once you match with someone, Tinder gives you the option to choose one of their curated first message, GIFs to send, or the ability to send a song. After you start messaging more, you can also video-chat the match with mutual consent. It also provides the option to report or un-match with someone if you want.
As a college student, it feels like time always runs out. You need to focus on assignment deadlines, finding jobs and internships and managing an active social life. Finding a soulmate just doesn't fit into our already busy schedules. Luckily, the internet makes it easier to find the perfect relationship on our own time through our phones. Sometimes, the love of your life is just a match away.
Happy swiping!