Winter at Penn State is not a force to be reckoned with. Averaging about 46 inches of snow per year, temperatures drop into the negative teens. State College is no stranger to the cold. And if you are, good luck.
I'm no fan of cold weather. You might assume that this information would dissuade me from attending a school that's literally in the mountains. Clearly, I didn't heed to the warning.
I figured that my Ugg boots and parka would be enough to fend off the cold. Then in the second week of October, I realized that I was in for a more than I anticipated.
On that fall night, cold air slipped under the cracks of my dorm windows, dropping the temperature to a solid 20 degrees. I balled myself under the quilt at the sound of the blaring alarm, trying to trap the heat inside my body as I fought to wake up.
Why the hell was it so cold? I thought to myself.
I was half certain that someone opened a window or turned on the fan.
But, no. I opened my eyes to see that the window was closed, and the fan remained in the same corner, collecting dust since it last used at the end of summer.
I swung my legs over the bed and my bare feet made contact with cold tile.
Ice.
The floor was ice cold.
I scampered to my closet in search of socks, slippers, anything to stop my feet from freezing over. I wasn't quick enough.
Seconds after I left the comfort of my bed, the cold caught hold of me. Prickling goosebumps coated my skin as I struggled to seek out my robe and slippers without any contacts in my eyes to guide the way.
You would think that finding the solution to my dilemma would bring me some joy, but it didn't. By some miracle my contacts weren't completely frozen when I unscrewed the lid to the case. I fought to blink back fresh tears as the cold lens made contact with my eye.
I couldn't do this, I thought to myself.
I hadn't even stepped outside and I was ready to crawl back into my bed to go into early winter hibernation.
And this was only the beginning of a fatal season to come.
Winter is here. Prepare your gameplan and learn how to survive Penn State winters.
Wear Layers on layers on layers
The cold slithers into every possible opening that it can. Adding extra layers of clothing like leggings under sweatpants and compression shirts beneath hoodies help keep the winter chill from making contact with your skin. You can shed the extra pounds of bulky attire that leave you struggling to bypass people in search of a seat during lectures in Forum. This also means wearing scarves, hats. and mittens. Every part of your body needs protection against the bitter winter chill.
Crank up the heat (in the shower)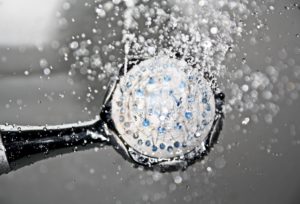 Hot showers basically defrost you after a long day spent hiking through mounds of snow across campus (since certain schools simply don't care to cancel class unless icicles fall from the sky). There's nothing I look forward to more than shedding off my winter layers and stepping into a steamy embrace. I crank the heat up until it can't go any farther and stay in the water until my fingers prune. When I finally leave the shower, all the warmth is restored to my body and I can resume the day functioning like a normal human being.
Make thermal socks your BFF

Please invest in a pair of long fleece socks. These are the key to winter survival. When your feet get cold, your entire body follows. Cozy socks not only provide extra warmth, but they're also fashionable additions to your winter wardrobe. Slip them under a pair of snow boots before you take off to your 9 a.m. class. You'll be so happy that you did.
Invest in a Thermos
Why spend up to 20 minutes in the Starbucks line at the HUB when you can carry your own hot coffee with you to class? Plus you won't spend the extra meal points. Save money. Save warmth. Keep your piping-hot coffee—or hot chocolate—in your bag without worrying about it spilling literally everywhere.
Cozy up under blankets galore
You can never have enough blankets. Ever. You might think that your cozy-chic throw blanket will guard against the severities of winter, but let me tell you this: It's not. Bring along every quilt that grandma's knitted for the last 10 Christmases' of your life. You will be so lucky to have them. If you're not using them on your bed, prevent any cold from sneaking into your room by padding the window sills and space beneath your doorframe.