Ever gotten overseas and realize you forgot socks? Us too. Planning a trip abroad can get hectic, and if the McAllisters could forget a whole kid in Home Alone, you can bet your fave new study abroad student will forget some essentials too. Whether prepping yourself or buying for a friend, it's important that you venture abroad well-equipped. Your friends will thank you later when they return from their travels with no horror stories of getting lost while backpacking in South America or with blisters to last a lifetime thanks to you.
Supply them with a these 10 gifts for someone studying abroad and they'll be good to go.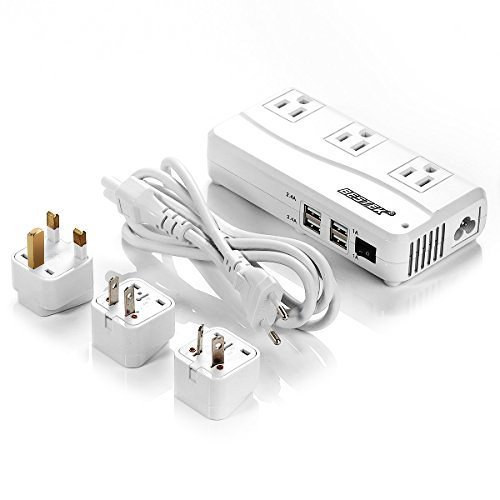 While not the most glamorous of gifts, an outlet converter will resuscitate many a dead phone trapped in a country of foreign outlets. "Having an outlet converter was such a blessing when I studied abroad," University of Georgia sophomore Emily Cooper said. "I ended up visiting four different countries and needed two different adapters but luckily my converter was able to fit all of them. I saved bus schedules, tickets, map routes and much more on my phone and computer, so I would have been literally lost without them."
Price: $39.99
Having phone battery can literally save a life—your phone's and yours—so make sure you're fully charged for the day by bringing alone one of these bad boys. We can't all have the battery life of an iPhone X, and you don't want your phone losing steam when snapping pictures of the Trevi Fountain or the Sydney Opera House and trying to connect to the Wifi at the nearest overpriced coffee shop.
Price: $10.99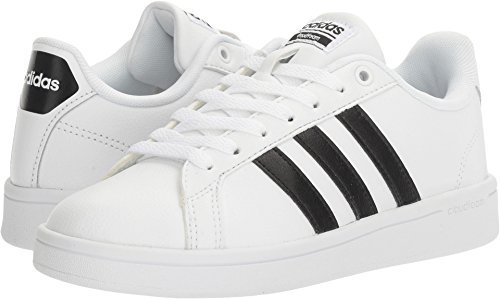 Walking around with blisters will make you cry, and not happy tears because of the beauty of the sights. While you're abroad, you'll definitely hit your Fitbit goal by noon while touring around. Get your friend headed abroad some comfy New Balances, Supergas or Adidas, because nobody likes rocking Asics with jeans.
Price: $51.96
Everyone hates the guy holding everyone up in the security line because they somehow just "forgot" they couldn't bring along a 33-ounce Pantene. Having travel size toiletries not only makes getting to your gate on time easier, but also saves space and weight in your backpack lugging through train stations, airports and buses.
Price: $8.99
"My dad threw my Swiss army knife in my suitcase last minute and it was honestly a life saver," said Georgia Tech sophomore Caitlin Hubbard, who spend last summer in Paris. You might think bringing a weapon along seems a bit sketchy, but these babies can serve as handy scissors, cut an apple as a snack on the road, or of course, open wine.
Price: $8.95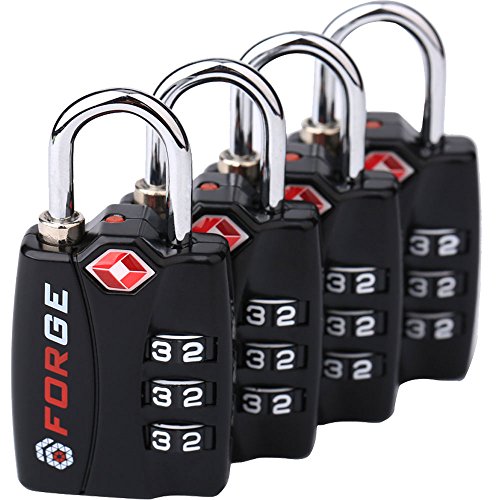 When staying in hostels or traveling in busy areas, a simple bag lock saves stress. Attach one to your backpack to avoid the gut-dropping "where's my wallet" thought from popping in your head.
Price: $19.95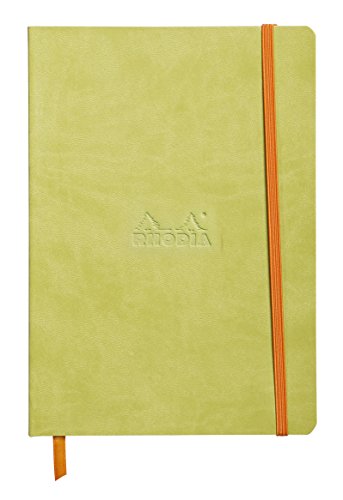 Whether you've had a diary since 10 or never picked up a pen outside of school, journaling can make your study abroad experience more memorable. "My favorite item I had studying abroad was my journal," Hubbard said. "Every time I was on a plane or train somewhere, I'd write down the places I'd been and things I'd done."
Price: $19.99
While turning a page satisfies avid readers, books can get heavy and cause unnecessary back ache while traveling. Alleviate some of that weight with a portable book reader. Pro tip: Give them a gift card too so they can read up on their destinations before or on the way there.
Price: $49.99
A solid pair of sunnies will go a long way whether you hike in the Swiss Alps or take a boat tour of the Sydney Harbor. "Sunglasses are something you definitely don't want to forget," Cooper said. "Being out in the sun all day while sight-seeing, you need them more than you think." For those who prioritize style, you can't go wrong with Ray-Ban aviators; but croakies may be more suitable for a hiking day or outdoor adventuring.
Price: $153.00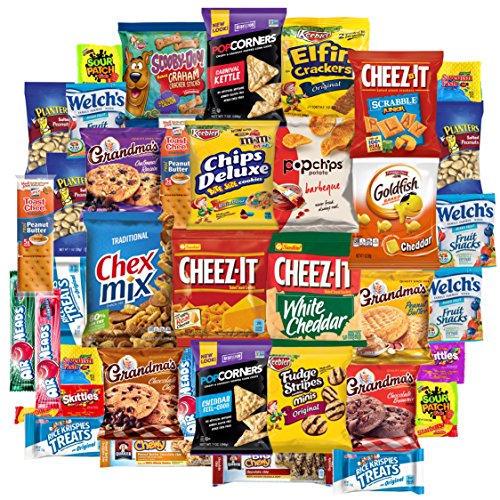 According to Hubbard, in Europe, people don't eat breakfast or snacks the same way Americans do. Throw in some Pop-Tarts, Ritz crackers, and Fruit Rollups into your friend abroad's care package so they don't end up buying an overpriced croissant or soft pretzel at the nearest café.
Price: $19.99