Travelling long distance scares the best of us. You have so many questions you want answered before stepping on that plane to your exciting adventure. New areas, confusing maps and signage and just exploring a place far away from the comforts of home can create an internal tornado of anxiety. On top of all that, you can't call home to cry to mom and dad and your hometown BFFs without breaking the bank. Have no fear. Communicate internationally with your friends and family to make your parents happy, keep you from you getting homesick and keep the money in your wallet.
Put the cash in the hands of the cashier checking out your cheesy souvenirs instead with these 10 best ways to communicate internationally.
1. WhatsApp
In 2018, living abroad doesn't mean you need to cut the chit chat with your loved ones. Download WhatsApp on both iPhones and Androids. When it hit the market in 2009, it was the only international messaging service on the market. It became so popular that Facebook now owns it. You can send free photos, videos and text messages of your time abroad to your friends and family in any country to keep them up to date. This app gives you freedom to stay in constant communication with your big sister in Austria while living in Spain. At least, as constant as communication can work with the time difference. For those of you who study or work while abroad, WhatsApp also allows you to send documents back and forth to co-workers. The app requires an internet connection, but the number of remote locations you can find with Wi-Fi these days might surprise you.
2. GroupMe
GroupMe benefits you beyond Greek life group chats, people! GroupMe offers top-notch international performance because not only does it work when people download the app, but it works by sending a number to those who don't. This way, even Grandma can participate in the group chat on her flip phone from 2005. Not many group messaging services offer a phone number for the conversation on top of a normal invite. Does the cute guy at the club have a cell service provider you've never heard of? Don't worry. He can still text you via GroupMe. Their user interface allows easy media sharing, as well as group phone calls. Now, you can still be a part of Sunday dinner back home. Plus, you can share your location with the app so your family can stop worrying about your safety and your flatmates know which restaurant to meet you.
3. Viber
Viber attracts millions of people because of its compatibility with both desktop computers and cell phones. Windows, Apple and Android all work with Viber. The compatibility makes communication with new friends in foreign countries easier. Even if their phone services differ, the likelihood their computers use Windows or Apple remains high in developed countries. Viber also has the option to sync your existing contacts. "I use Viber to communicate with my family from Europe and it offers free calls, texts and video chats. You can send any kinds of files you want. You can also create group chats! I use it all the time and it's super efficient and fast," said Tea Preradovic, who has family living in Serbia.
4. Snapchat
Originally, Snapchat came on the market to send quick photos and videos to friend. It lets you show off cool new places and enviable parties to your social network. With all the new updates and features, Snapchat advanced into a comprehensive communication app. New features include video chats, phone calls and real-world location tracking on the Snapchat map. Phone bills go through the roof while attempting to keep up with exciting life events like a baby's first words or a new engagement. Snapchat bridges that gap. Save photos of nieces and nephews, breathtaking landscapes and conversations between loved ones for free.
5. Twitter
You can use Twitter for a whole lot more than typing messages of 140-characters. Memes, funny tweets, pictures of cute dogs and breaking news all exist on Twitter. University of South Florida student Karen Logsdon said Twitter DMs were her favorite way to communicate with her little sister while she visited Costa Rica. While Snapchat messages disappear unless you remember to save them, Twitter direct messages save automatically. Use them to easily communicate with your best friend who lives in a different city. While day to day life can be mundane and boring to discuss sometimes, the hilarious world of Twitter allows you to still talk to friends in different and memorable ways.
6. Google Hangouts
Sick of trying to match your Grandma's voice with her delayed video stream? Check out Google Hangouts. The fast processing speed means no major lagging or lowered video quality. Many companies use Google Hangouts to conduct interviews and meetings. Plenty of people use the service to chat and keep in touch, too. It combines Google's Google Talk and Google+ Messenger into one platform. The platform works on phones and computers and you can sign up totally free. The user interface provides clean and simple viewing options. If you have Gmail already, just sign in with your account. Working or studying abroad? This app allows you to easily share Google Docs and you can use messaging and video chats simultaneously.
7. Email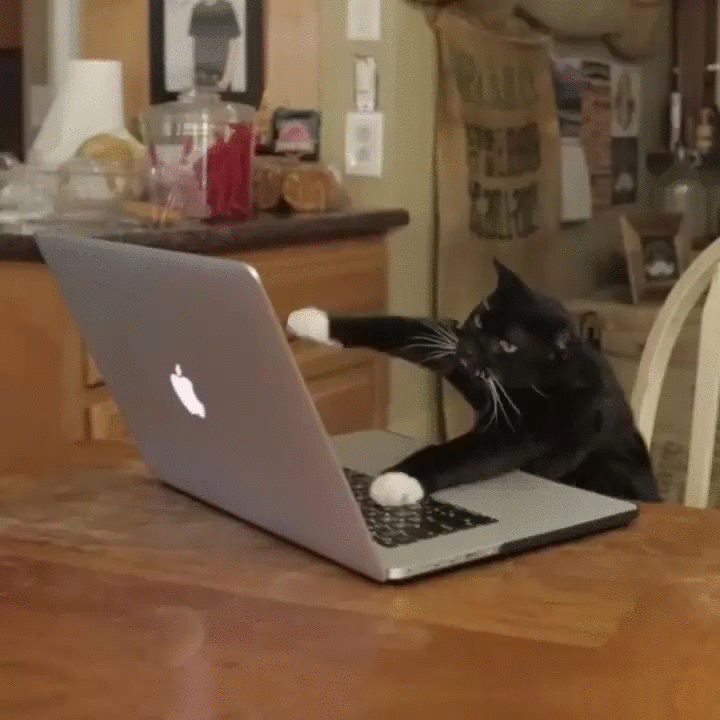 Ah, email. The obvious but timeless communication staple. Born in the 1990s alongside most of us. Email can make your life when all you have available are random internet cafes in the area. Many email providers allow so many media attachments that it now works similar to instant messaging. While not the most exciting, it provides free and reliable communication internationally. The older relatives in your family can use it easily, too. "Email feels like a godsend when you're deployed overseas," United States Navy officer Xavier Rodriguez said.
8. Letters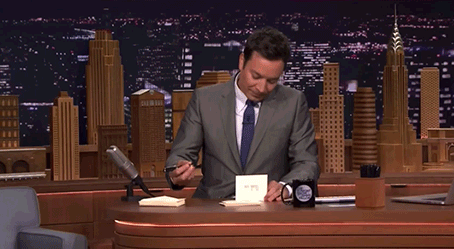 Didn't think it could get even more old school? Letters provide a more heartfelt and personal way of communication with loved ones far away. "When I lived in England my family and I really enjoyed writing letters. We obviously talked through messenger and video chat, but the hand-written letters made it feel more personal. I also continue to send mail and receive mail from friends in England," recent Illinois State University grad Annie Potts said. Letters also give you more room to let your creative juices flow. Include Polaroid pictures you snapped on your adventures for an even more personal touch.
9. International Phone Plan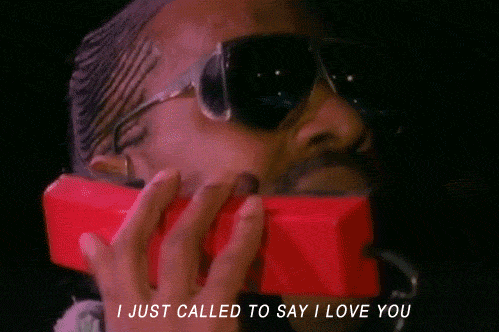 If you decided to flee your home country for an extended trip, you might want to investigate international mobile plans. Many families have existing international phone plans to talk with relatives around the world. While it does require more money, it means you don't have to worry about finding a secure Wi-Fi location. T-Mobile offers their existing customers unlimited texting and data at 2G speeds in 140 countries at no extra cost to their original plan. You can also check out cheap options offered by companies specializing in international plan options like Lycamobile, or purchase a phone from a service provider in your destination country.
10. Portable Wi-Fi Device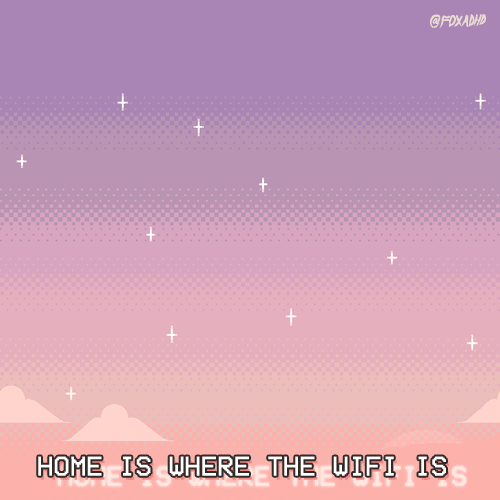 Living abroad won't decrease your need for Wi-Fi, despite any hopes of going off the grid. Portable Wi-Fi devices work just like the hotspot option you can activate on your smart phone. Verizon, AT&T, Best Buy and Skyroam all have affordable options. Prices range from $50 to $200 depending on size, quality and amount of available data. Their size makes them perfect for your purse or backpack and removes the anxieties of having to find a strong Wi-Fi connection. "My Verizon Wireless Jetpack Prepaid Mobile Hotspot has saved my life while travelling. It only cost me $40 at Walmart, too," Florida State University junior Jake Cryderman said. They come in handy in remote areas and you can even let up to five people use the device. Now your friends can throw you a couple bucks and check in with their family and friends, too.