You've stalked the Facebook pictures, heard about it on every campus tour and dreamed about it since you filled out the Common App. You're ready to go #abroad. But what happens when your advisor lets you know that you can't do a semester abroad because your major requirements are too specific? Or the pressure is on to get an internship that semester too? We found the best schools to fit your wanderlust and ranked their international departments based on program variety, internship availability, flexibility and unique destinations. Get your passport ready.
Now that your study abroad dreams are about to come true, save that cash money by booking your discounted flight with StudentUniverse. Then start daydreaming about your Insta-worthy travel adventures by downloading Lonely Planet's free mobile app with guides to over 100 cities around the world.
Check out these 10 colleges with the best travel programs for college students.
10. College of the Holy Cross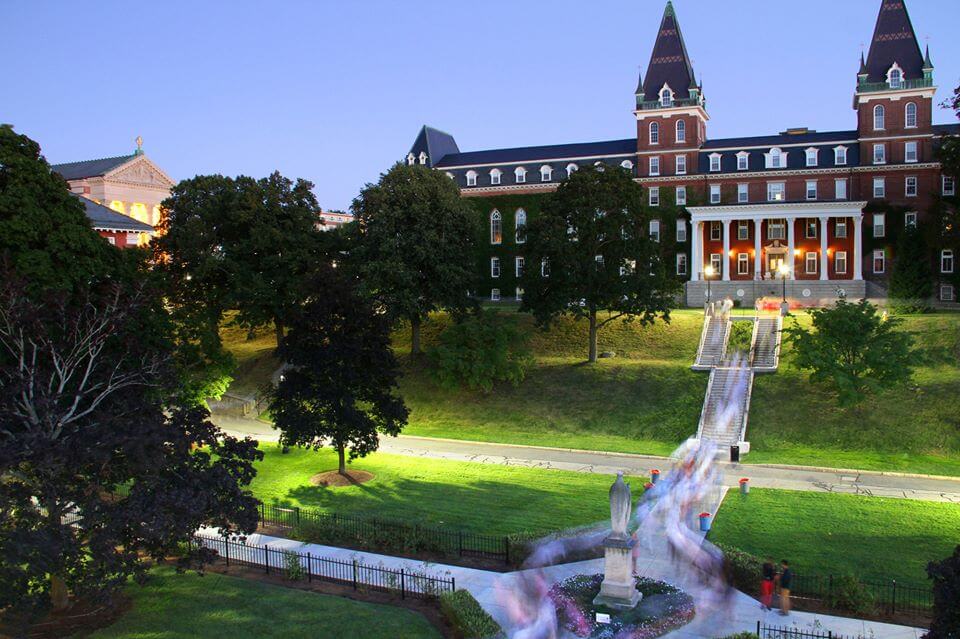 You don't travel to Italy only for the pasta. You fly there to pursue your passion in psychology or cultivate your art history knowledge. Holy Cross teaches you to have purpose when you travel. The Office of Study Abroad requires students to complete the Independent Cultural Immersion Project to maintain the values of the school. You could do this through an internship, service project or the development of a hobby. The options for meeting this requirement never end, but for each one Holy Cross encourages you to reflect. And that's something we rarely take time to do. "[Holy Cross' study abroad programs] emphasize culture," Holy Cross senior Jack Chirico said. "They teach one to apply what they learn in the classroom to an international setting, allowing for not only a better understanding of the world around us, but also a better understanding of our Jesuit ideals and notions of self-identity." Taking the time to think more deeply about your experience makes it all the more incredible and life changing.
9. Elon University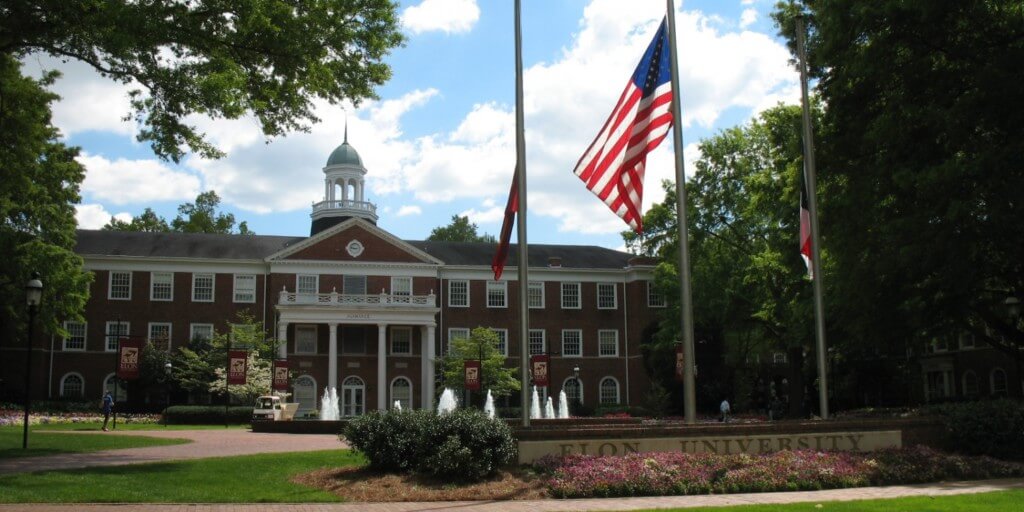 Dreaming of studying abroad but worrying about feeling FOMO? Elon understands. Their Global Engagement Programs provides plenty of ways for you to work traveling into your four-year on-campus experience. By traveling over winter term, spring break, summer or even Thanksgiving, you won't need to tear yourself away from your sorority socials or club soccer team games. Some of their short-term programs are even part of semester-long courses on campus. Ever wanderlusted for Iceland? You can take a class in the fall about the country, then travel and experience it for yourself over Thanksgiving. If you're looking to practice your Spanish, they have another program like this for Peru. Not exactly your traditional turkey-and-stuffing holiday, but when are you ever going to fly to Iceland after graduation? Flexibility is key to international travel with Elon.
8. Georgetown University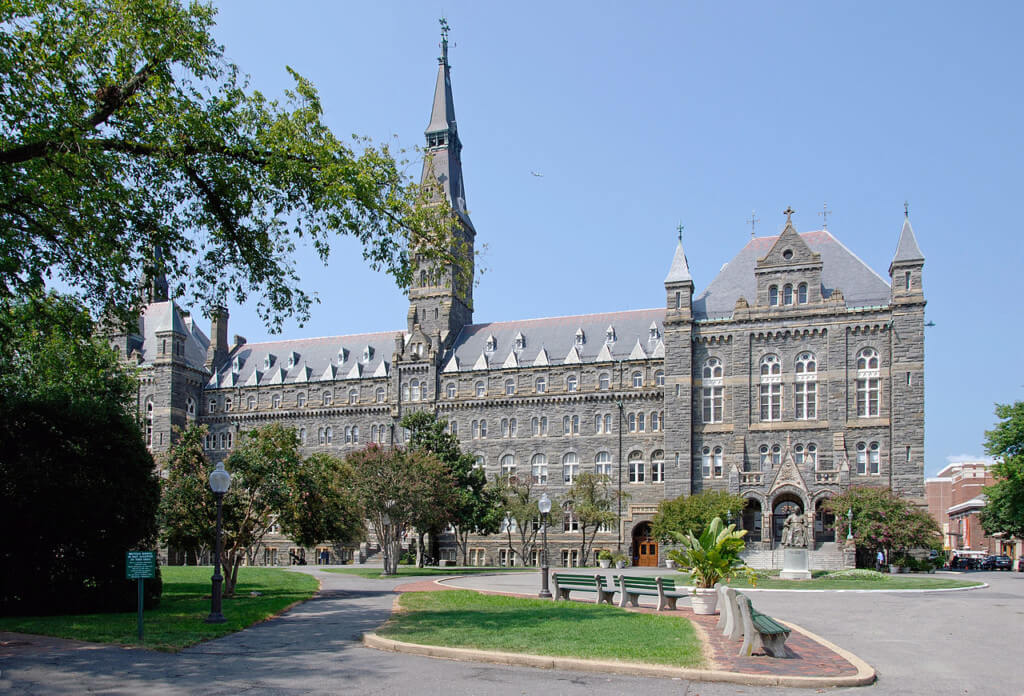 Your pre-med dreams won't stop you from studying abroad at Georgetown. In fact, this school will actually embrace your desire to take your medical studies to foreign country. About 57 percent of the undergrads study abroad before graduation. Plenty of those participants are in traditionally restrictive majors. They pride themselves on their curriculum flexibility, giving almost all majors an opportunity to get a change of scenery and move outside their comfort zone—oftentimes, we grow best outside of home soil. A new culture forces more self-awareness, and forces you to expand your perspective to consider a broader worldview. Take advantage of Georgetown's traveling options: They have eight different types of programs, and 120 programs in all.
7. Boston University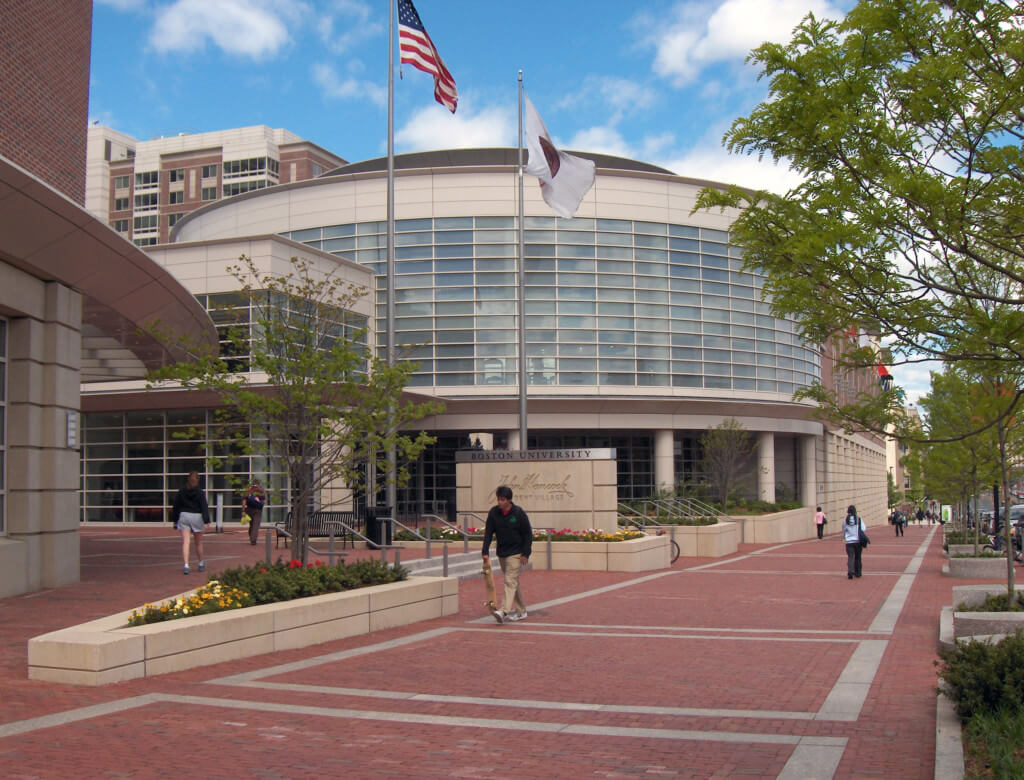 Internship anxiety permeates every convo in the months before sophomore and junior summer vacation. BU wants students to expand their horizons and intern abroad, instead. Want to work at a radio station in Dublin? Or how about interning at a non-profit in Rabat? You wouldn't even have to worry about a huge language barrier in the workplace because they offer both English and Arabic internship opportunities. The options are endless. If you need an internship before your senior year anyway, why not do it in a new country? "BU has a lot of options and I had a fun experience that allowed me to travel all over the country and venture easily out into different countries to see amazing places," BU junior Brittany Kamson said. You'll learn so much more about the culture by working beside the locals at their everyday jobs than sightseeing.
6. Dartmouth College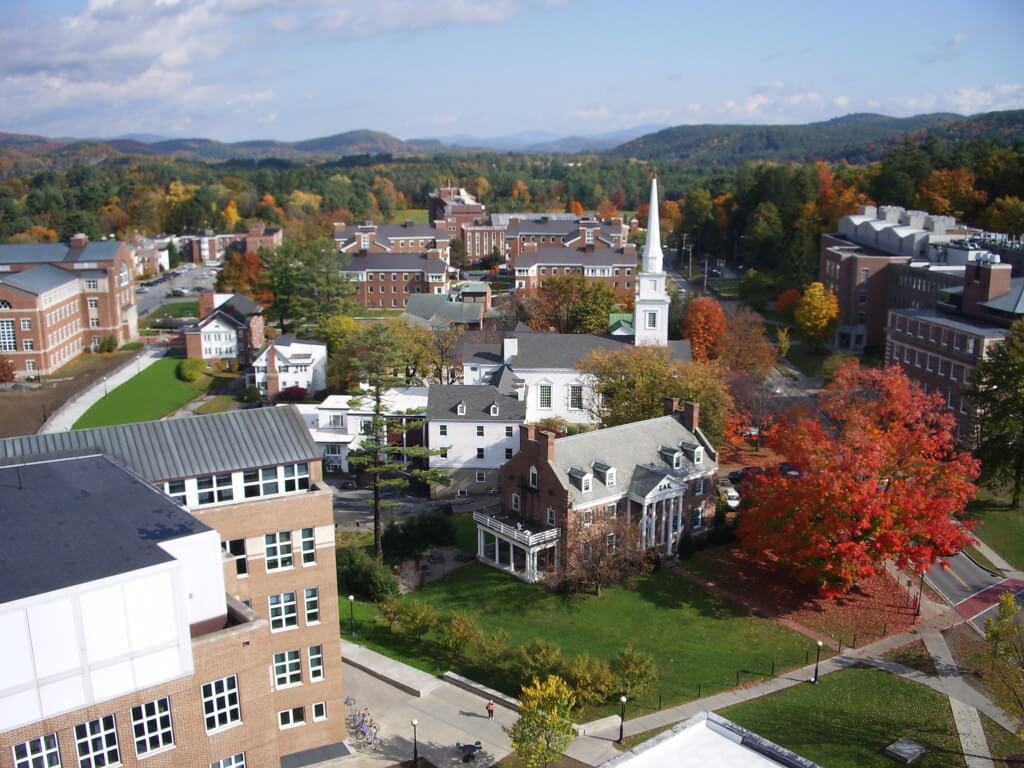 Dartmouth excels in all of kinds of international programs. Want to improve your Spanish while studying in Spain? Dartmouth has the perfect Language Study Abroad (LSA) course for you. You'll experience living with a host family while still taking courses with Dartmouth faculty who will show you the sights. Are you curious about Spain, but not confident enough to say anything more than, "hola"? Then perhaps the Foreign Study Abroad Program (FSP) is for you. It's mostly in English. Dartmouth also offers domestic programs if you want to explore this side of the Atlantic. The opportunities don't end there, though. Dartmouth has exchange programs, transfer terms and internship and fellowship opportunities for graduate study or projects in countries like Haiti, Colombia and India. These fellowships can be general, covering most areas of interest, or more specific, such as the David L. Boren Fellowship, which works through the National Security Education Program. Most colleges don't offer the resources for internships and fellowships outside the country to this extent, so take advantage.
Ready to start planning your trip? Visit LonelyPlanet.com for comprehensive travel advice and insider tips on the country. Then get the best student deals on flights, hotels and tours by booking with StudentUniverse.
5. Middlebury College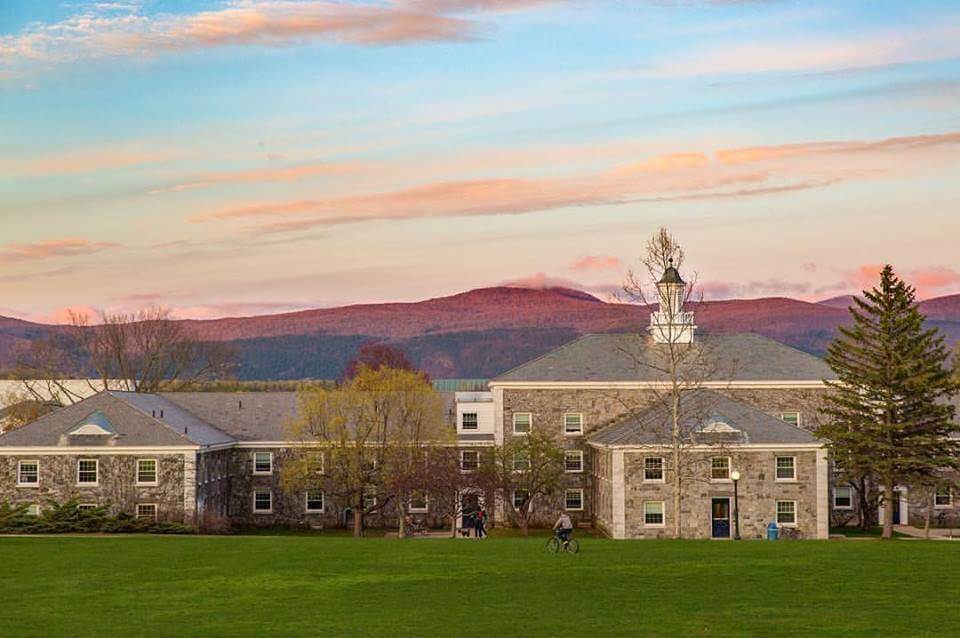 Middlebury doesn't mess around with its language learning process. When you attend a Middlebury C.V. Starr School Abroad, you sign and promise to uphold the Middlebury Language Pledge. By doing this, you agree to only speak the foreign language of choice for the entirety of your abroad experience. Yes, you could possibly end up calling your father a potato. Yes, you'll end up describing one word you forgot with five other similar words. But your faux pas will pay off in the long run. Speaking the language in every situation will make you fluent faster than you spit out "Dov'è il bagno?" If you want to "live a language," as they like to say at Middlebury, then these programs call your name in every pronunciation under the sun.
4. New York University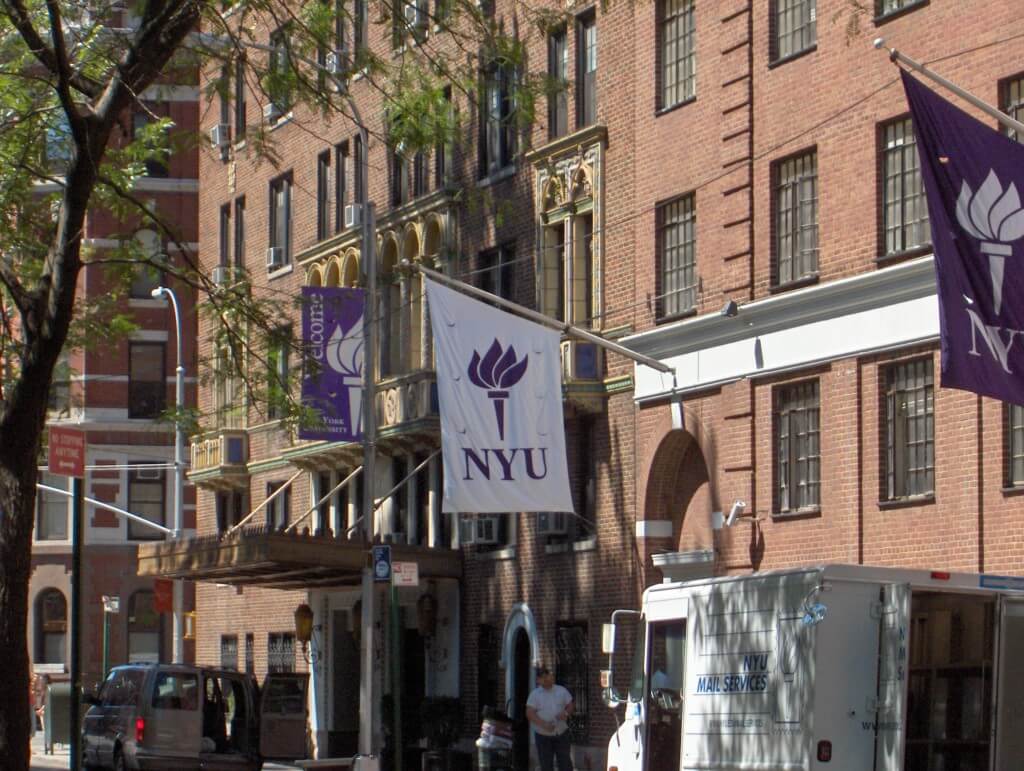 Don't wait until sophomore or junior year to travel the world. NYU offers a rare program that lets freshmen spend their first year at one of the school centers in Florence, London or Paris. "NYU promotes itself as a global campus that connects its students to the entire world so I think it's silly not to take advantage of it," NYU junior Imani Johnson said. "As a journalism and Africana studies major I jumped on the opportunity to spend a semester in Accra, Ghana because it gave me chance to immerse myself in West African culture and experience my blackness in a different light." You don't need to cross the pond to get that travel experience in—NYU lets students study in Washington, D.C., too. So you can still embrace your travel curiosities without a valid passport.
3. George Washington University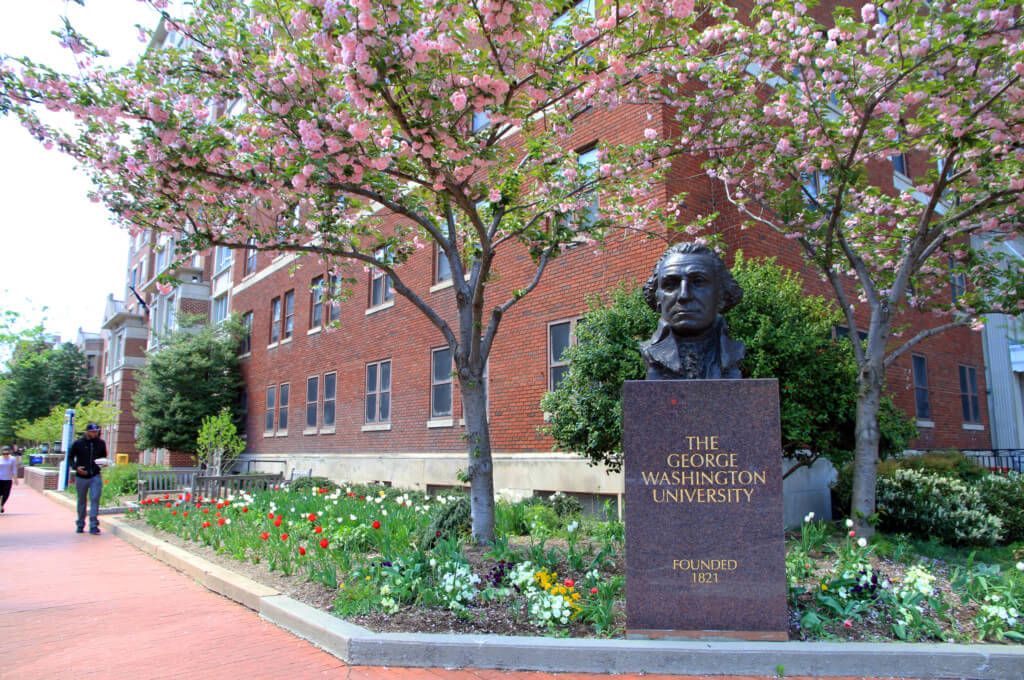 One semester abroad doesn't satisfy everyone's wanderlust. Students in the Columbian College of Arts & Sciences, Elliott School of International Affairs and the School of Business can spend up to spend three semesters abroad. Talk about a global educational experience. First, you'll call Shanghai home. Then students move on to a second country of their choice. For the third semester, you'll land a full-time international internship or another study abroad experience in a different country. GWU's study abroad program helps students set up their internship abroad in order to gain real world working experience while being immersed in the daily culture. Just imagine living in three different countries before you graduate with your bachelor's degree. If the idea of three semesters makes you feel homesick though GWU also has plenty of regular semester-long study abroad programs in countries like Chile and France.
2. Gettysburg College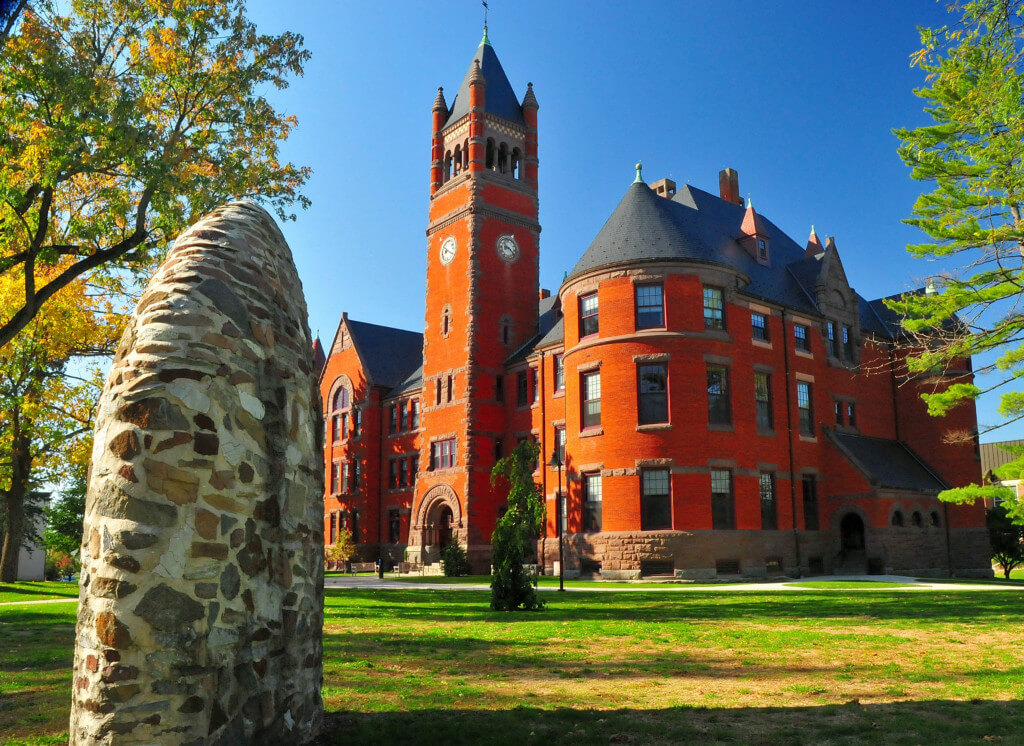 You have your entire life to go see the Eiffel Tower or Big Ben. If you crave one-of-a-kind adventure, Gettysburg will knock your airport-security-ready slip-on shoes right off. Curious about Africa? Travel to Tanzania, Senegal or Cameroon for your abroad experience. For the Cameroon program, you'll spend a week in France to learn about the Cameroonian immigrant community living there. Then, it's off to Cameroon, Africa, for a typical course load while immersing yourself in the local culture. You'll be taught in French and Pidgin English, and explore the challenges faced by the community. Students even take on a four-week internship or independent study. If you find the Middle East more intriguing, take a look at the semester-long programs in Israel and Jordan. Gettysburg teams up with other schools and external study abroad programs to allow you to take classes in all of these different places. Students meet with the Center for Global Education staff before booking a ticket to figure out where to go and what city works best with their major. "This interaction between CGE and my studies solidified my decision to go to Spain, and showed me that I was going to have help in every part of the process," Gettysburg junior Katherine McPartlan said. As a student, why wouldn't you want to learn as much as you can by taking the road—or rather, flight—less traveled.
1. Worcester Polytechnic Institute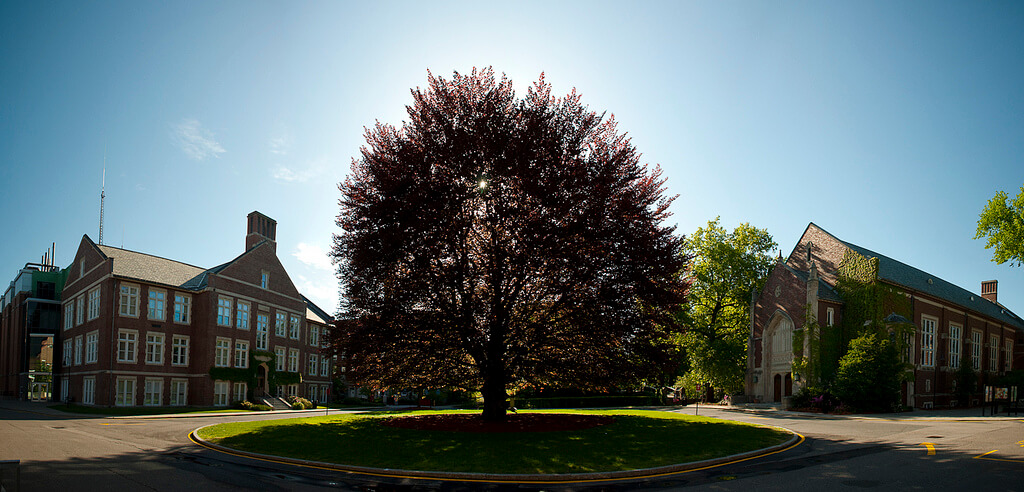 You can do way more than take classes at WPI—you can change the world. In the Global Projects Program, students take on projects in other countries. They can fight for justice in social issues using their science and technical-based knowledge or conduct their own major-specific projects. These projects range from solving water and sanitation issues to raising awareness about illnesses. These personal projects can take three years on campus, but if you commit to your work abroad, you'll finish in just one semester. "WPI's study abroad is unique because it brings together all different kinds of people," junior Katie Pellisari said. "I got to travel to Namibia and experience a beautiful country while working on my project, which was a part of a bigger project to raise awareness in Namibia for renewable energy. My experience of living in a rural village and hanging with some of the happiest kids will always stay with me. It was unforgettable and life changing."
Craving travel ASAP?
Step 1: Enter to win our Thailand Getaway for you and a friend.
Step 2: Head over to StudentUniverse, a travel booking site offering exclusive discounts on flights, hotels and tours just for students. StudentUniverse negotiates with 88+ airlines, hotels and tour providers to get exclusive pricing for students and youth—oh snap!
Step 3: Discover the hottest destinations for your trip with Lonely Planet, the world's largest travel guidebook publisher. Download their free mobile app to keep you in-the-know and on the pulse of each city as you explore.